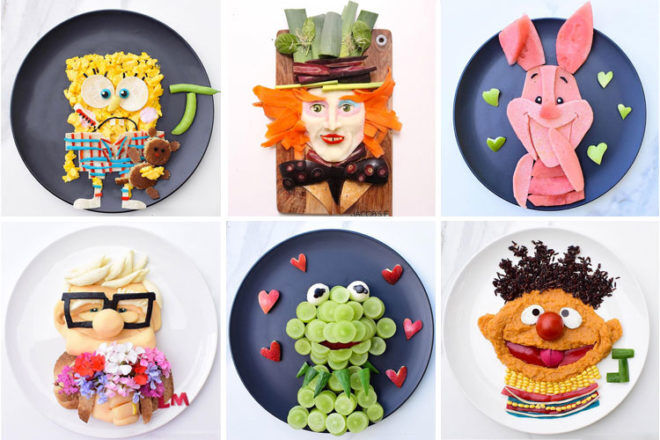 A Melbourne mum has taken playing with her food to a whole new level.
Getting creative with food is one way to help fussy eaters get back on the food train and Laleh Mohmedi has turned it into an art form. She uses everyday food staples like mashed potato and veggies to turn her kids' meals into masterpieces. And they're all healthy.
The mum of two was first inspired when she turned her son's spelt pancakes into a lion. He loved it, and so she started Jacob's Food Diaries. Laleh posts her creations to social media and explains what she used to make them, everything from quinoa to rice and even tea. Here's a sweet selection of her incredible food sculptures.
Assistant Bellwether from Zootopia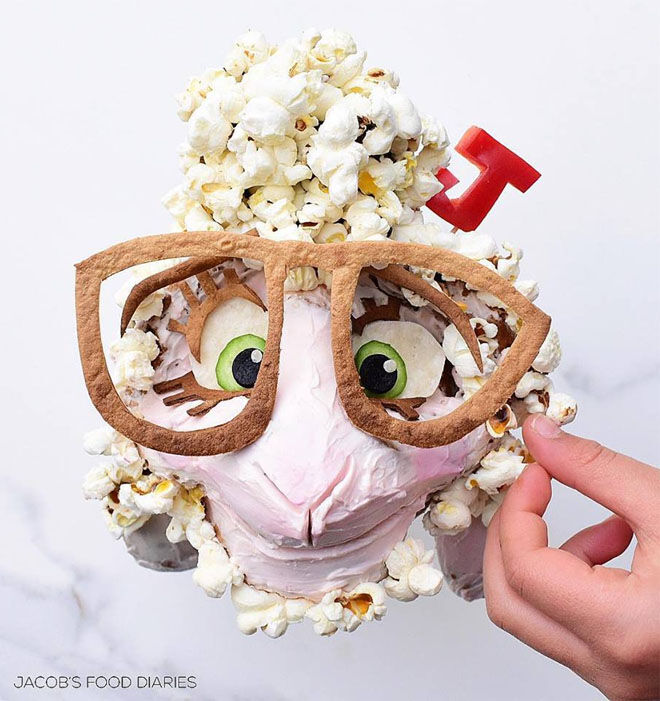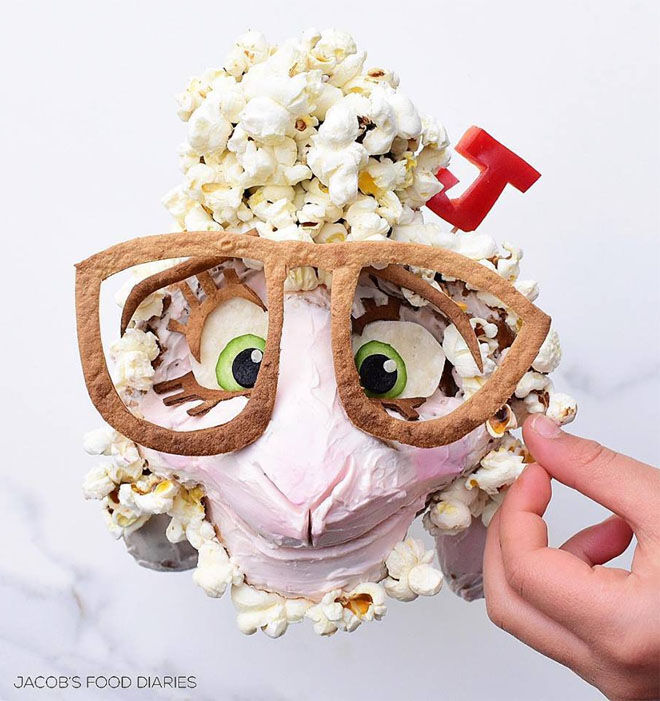 A healthy spelt cupcake with strawberry cream cheese and popcorn.
Carl Fredricksen from Up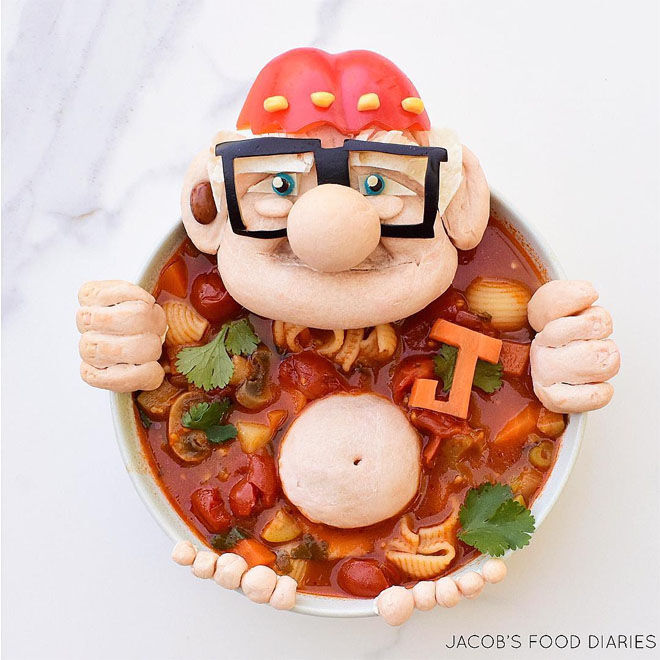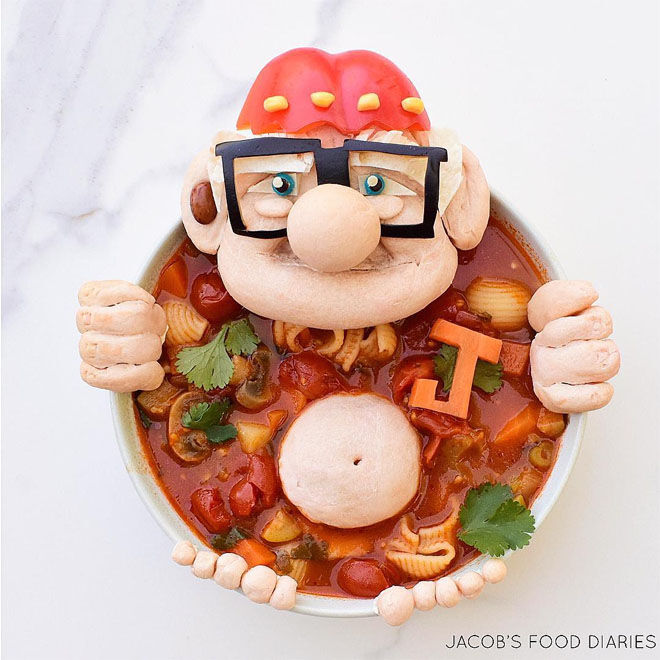 Veggie-packed minestrone with spelt bread.
Spongebob Squarepants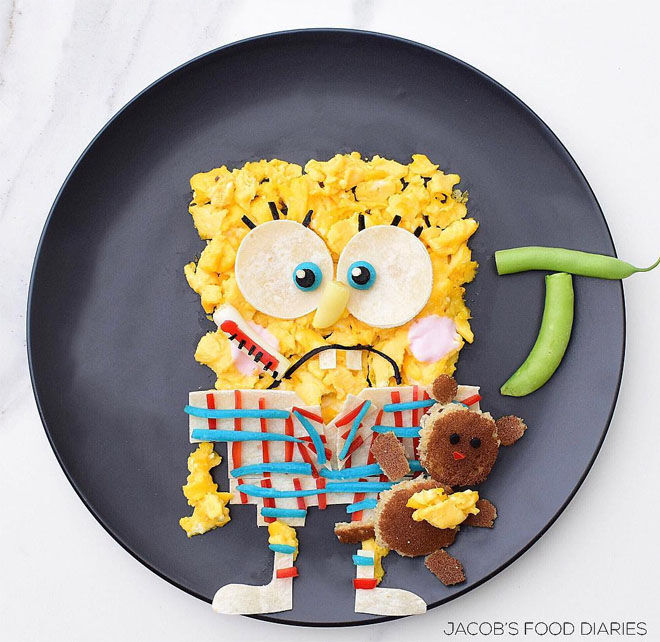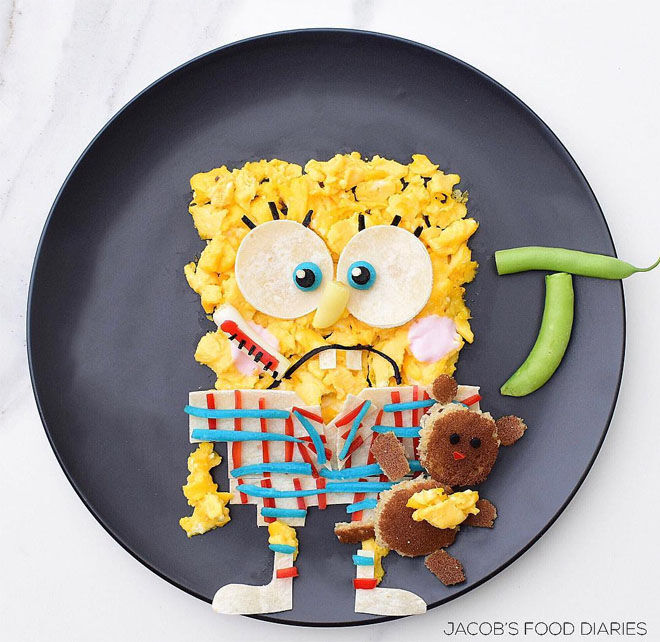 Organic scrambled eggs with flatbread, red capsicum and green beans.
Ernie from Sesame Street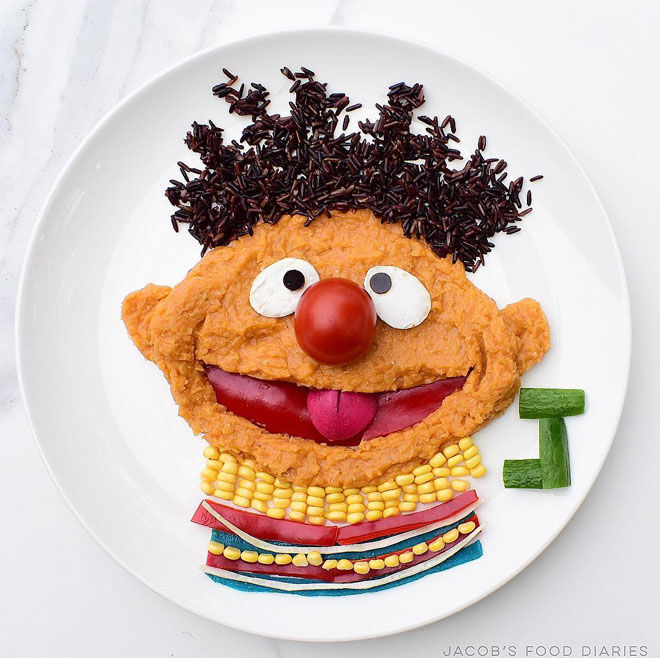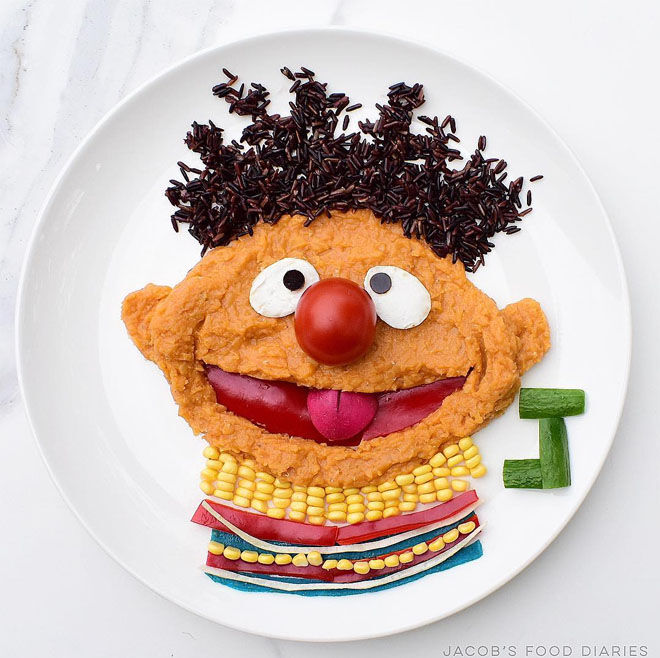 Dahl (red lentils) with wild rice, corn, capsicum, tomato and cucumber.
Piglet from Winnie the Pooh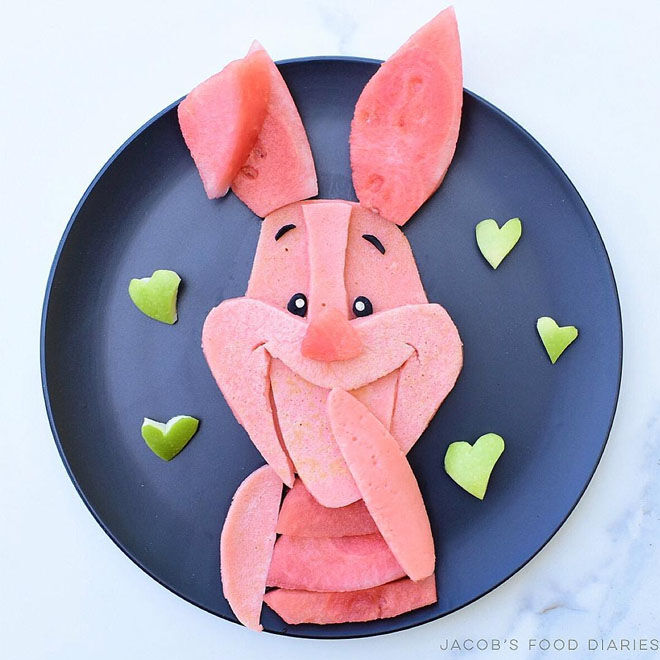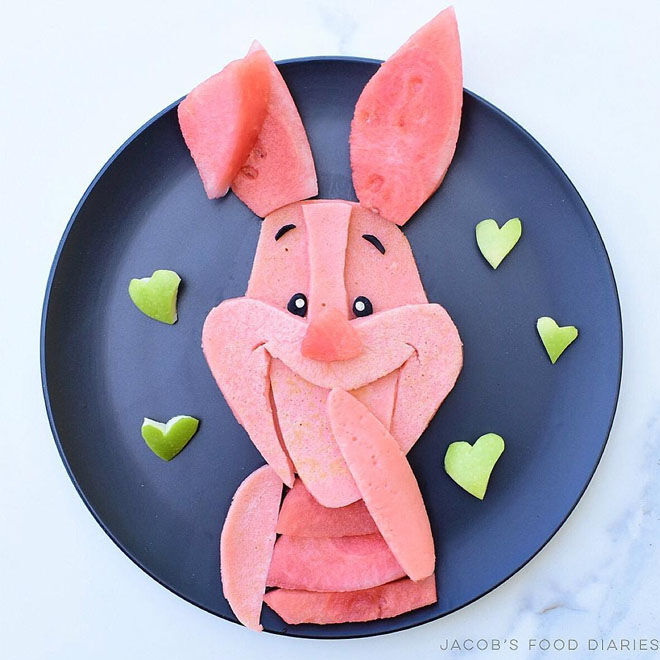 Beetroot pancakes with watermelon and apple.
Monsters Inc.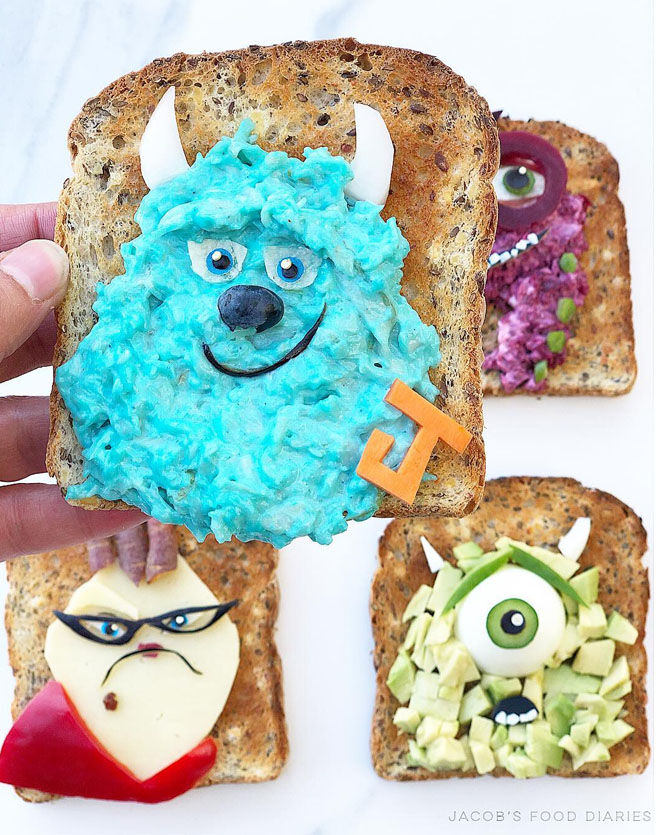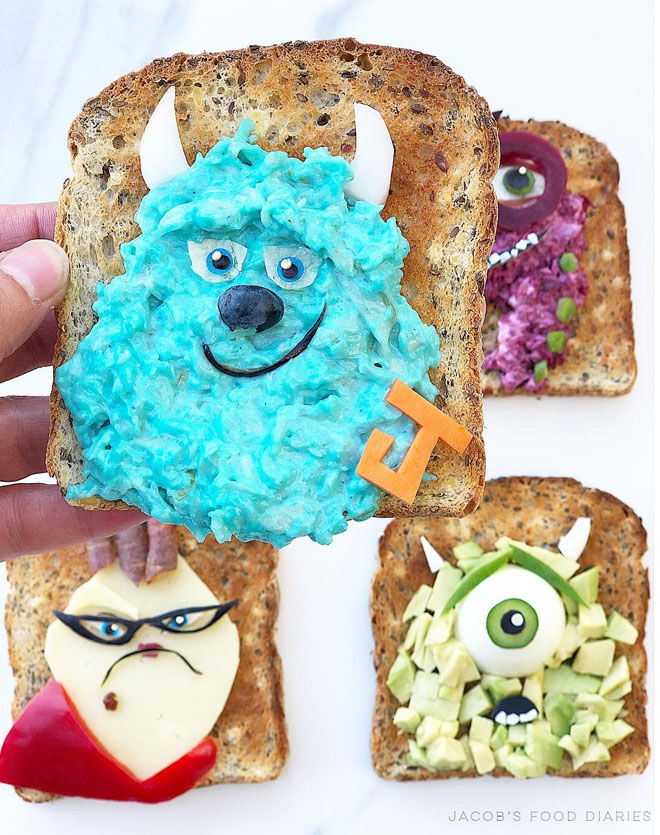 Free range turkey with mayonnaise dyed using blue matcha.
The Mad Hatter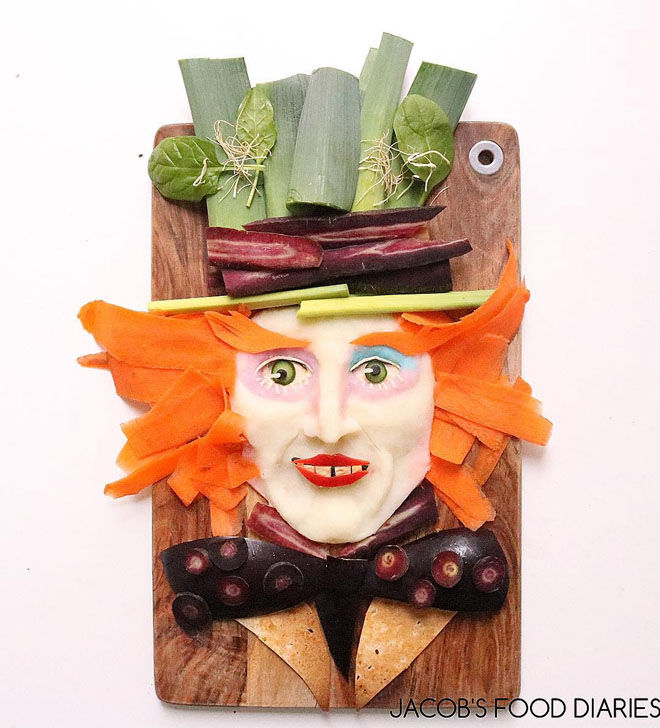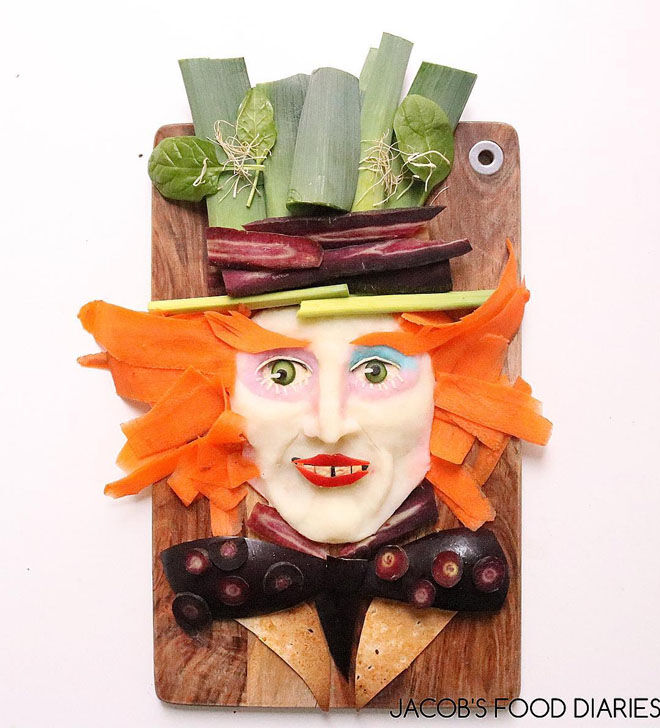 Potato with carrots, leek, wholemeal wrap and eggplant.
Linus from Peanuts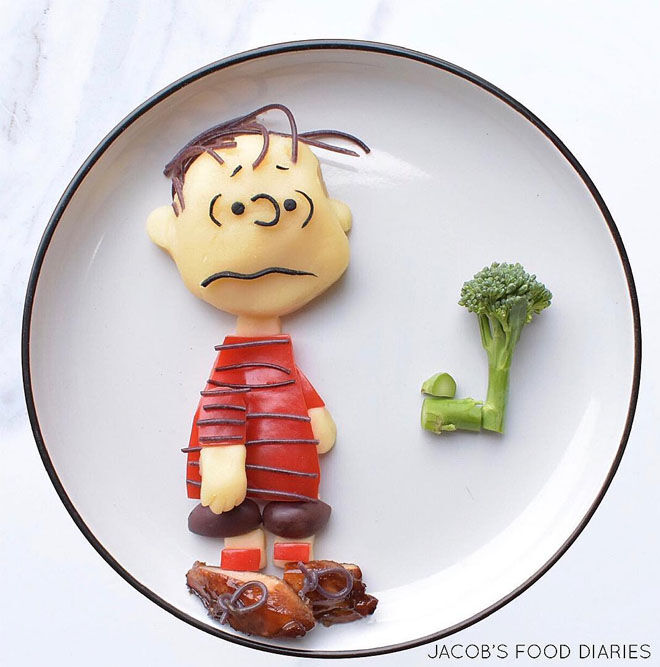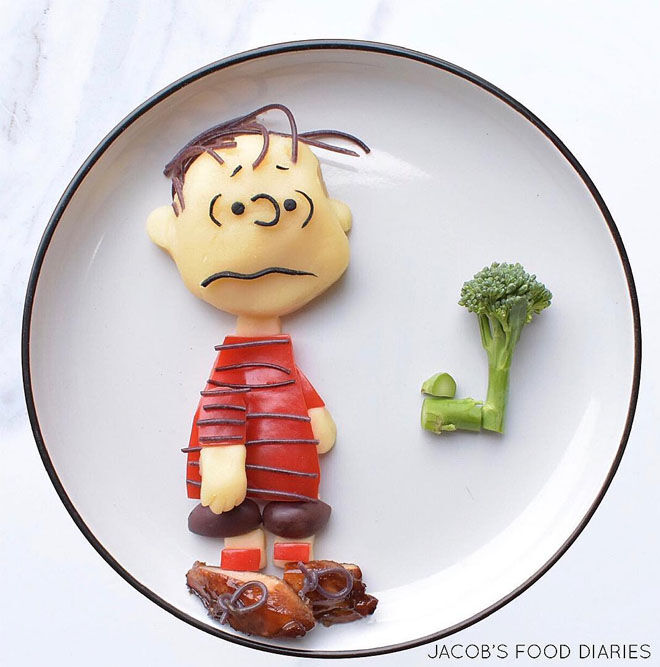 Honey soy free range chicken with mash and veggies.
Despicable Me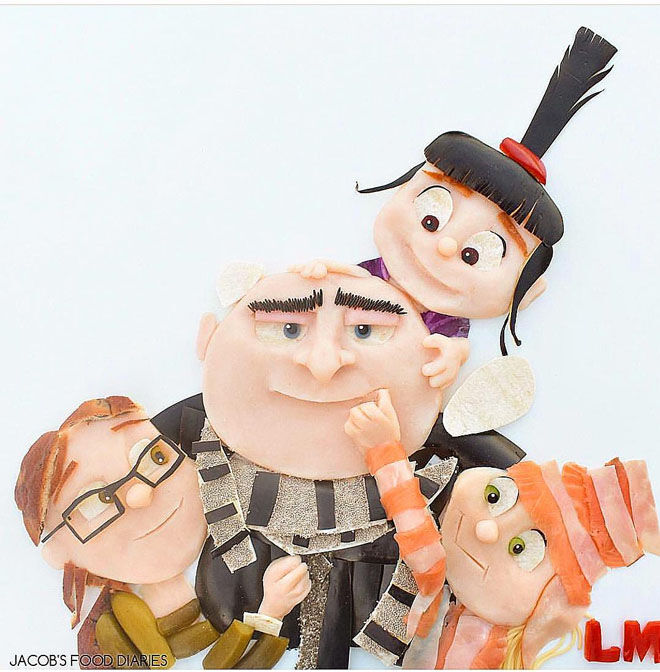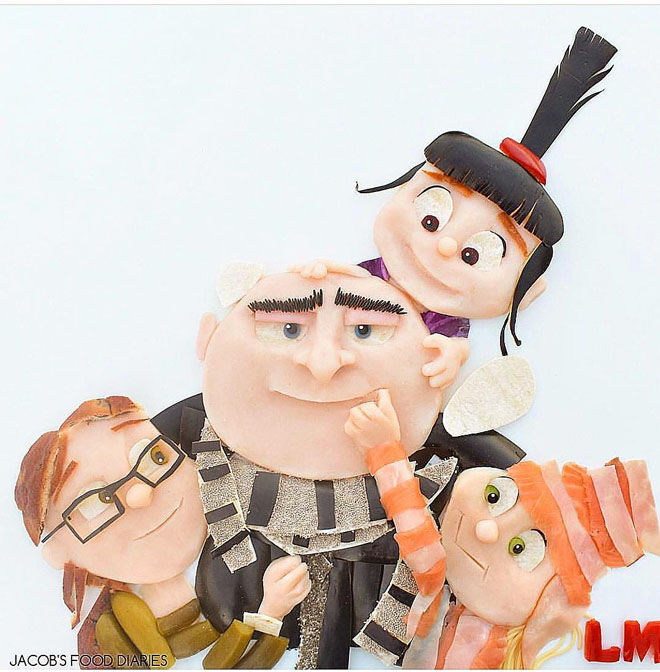 Mash potato dyed using beetroot, smoked salmon, ham, pickles, wild rice, eggplant and chia seeds.
Hector from Coco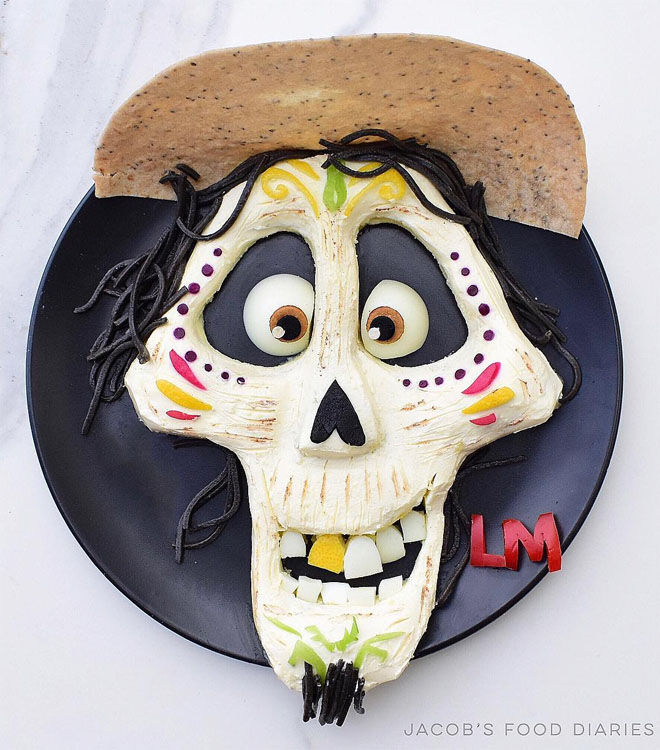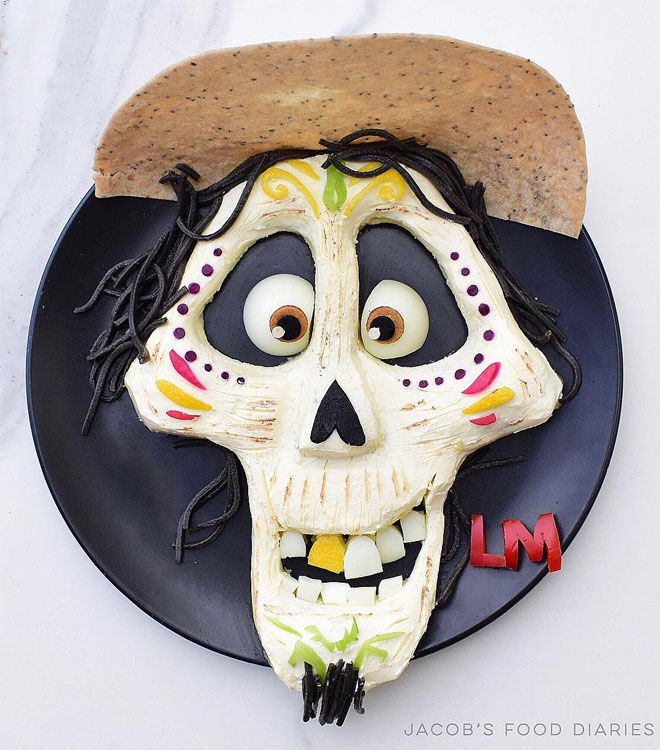 Mashed potato with cream cheese, spelt wrap, eggs, squid pasta, green beans, purple cabbage, red capsicum and lemon rind.
It's worth noting that Laleh's kids don't eat all of her creations – some are purely for artistic purposes. Speaking of beautiful food, here are 9 healthy, magical unicorn toast recipes.