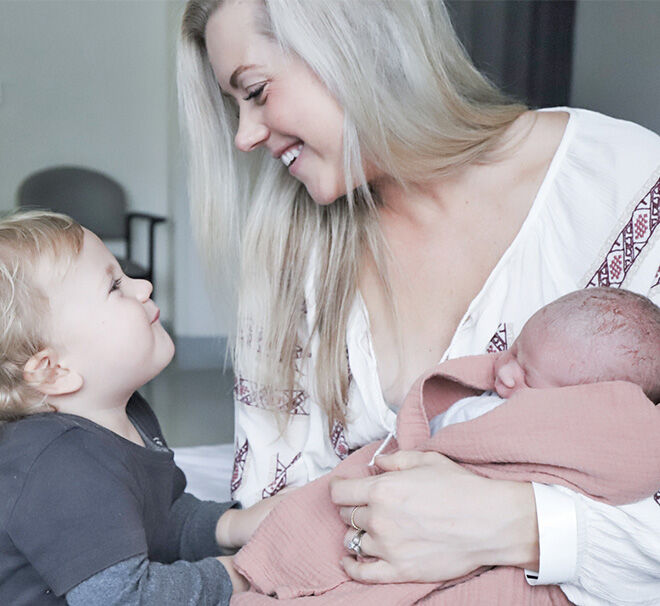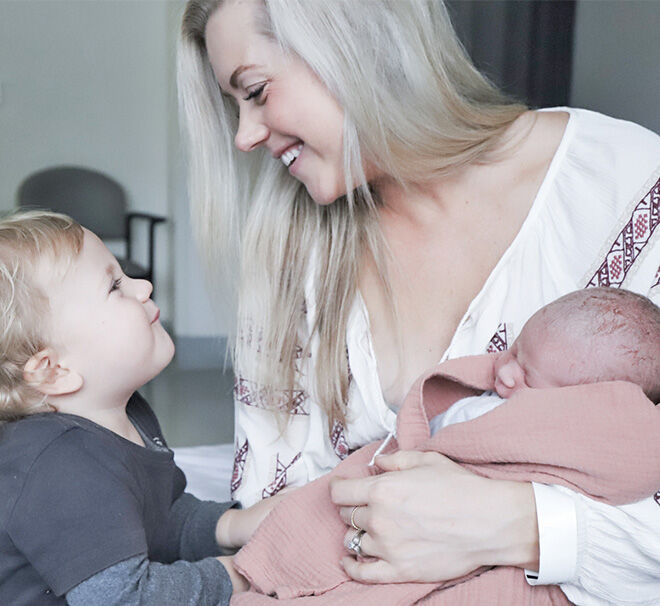 One of our favourite TV reno couples has welcomed a new addition to the family – and her name is a childhood movie throwback that's giving us all the feels.
Kyal and Kara Demmrich, who appeared on The Block season eight, have revealed their beautiful daughter was born on Wednesday morning – on Kara's birthday! They named their little gift Vada, a name familiar to anyone who's seen the 90s movie My Girl.
Vada is a little sister for 19-month-old big brother Ziya, who is already calling the family's new arrival 'sissi'.
The couple, who also appeared on Reno Rumble and now renovate full-time, announced their pregnancy late last year, and had no concerns about having two children under two.
"One of the first questions we've been asked by many people is, 'Wow, did you want them that close?'." Kara wrote on the couple's blog. "Kyal and his brother are 11 months apart! He has always wanted to have our children close together, so an 18-month gap sounds perfect to me!"
The renovators said earlier this year they're on the lookout for their next reno project, we're sure Vada's nursery is going to be a showstopper!