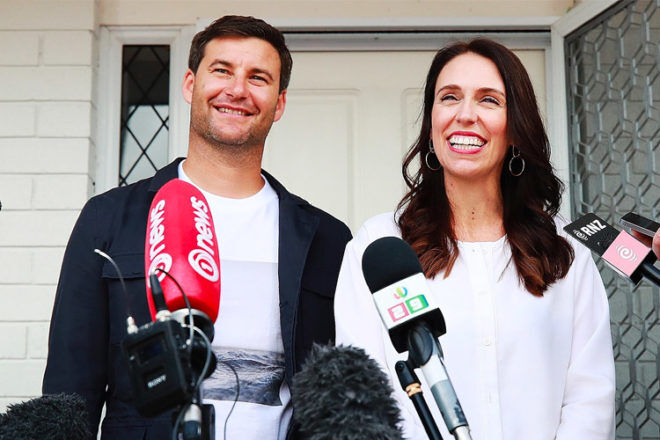 The New Zealand Prime Minister is a mum. Jacinda Ardern has become the first world leader to give birth in almost thirty years, welcoming a baby girl a short time ago.
The PM's partner Clarke Gayford was by her side during the birth at Auckland City Hospital.
The 37-year-old is New Zealand's first leader to give birth while in power, and she's become the first elected world leader to take maternity leave Late Pakistan Prime Minister Benazir Bhutto was the last world leader to give birth when she had daughter Bakhtawar in 1990.
Deputy Prime Minister Winston Peters has stepped up as acting prime minister for the next six weeks while Ms Ardern takes maternity leave. Ms Ardern has previously said she understands she's in a privileged position to be able to take maternity leave.
"I do not want to create a false impression that all women should be super-human or super-women. I am able to do what I'm doing because I have enormous support around me and it makes me quite privileged."
She's also revelled in the idea that the nation of New Zealand will help raise her first bub. "I think it's fair to say that this will be a wee one that a village will raise, but we couldn't be more excited."
It's been a big week in celebrity babies and birth announcements. Here's what you may have missed …
• Carrie Bickmore announces baby number three is on the way
• Eva Longoria welcomes a baby boy
• Royal baby: Zara Tindall gives birth to her second baby girl
• Actor James Van Der Beek welcomes his fifth baby