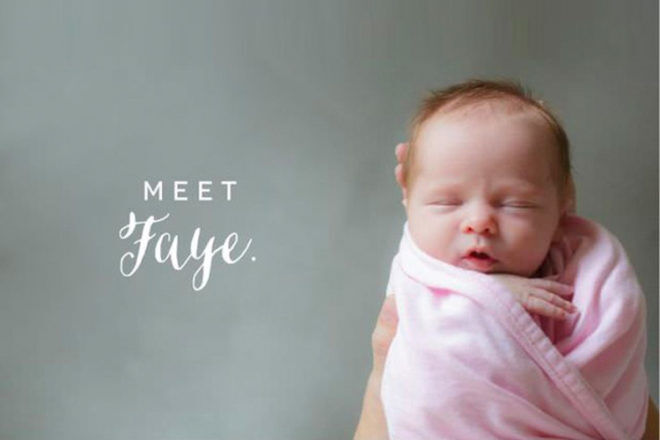 Once you've emerged from the delicious newborn bubble, it's time to let the world know your baby has arrived.
There are so many gorgeous ways to introduce your new addition to the world, from clever apps to super simple (but terribly cute) clever photography. There's even an adorable way to use the newspaper from the day your bub was born.
Here are 11 of our favourite ways to announce baby's birth with a unique birth announcement idea.
Let them know with a letterboard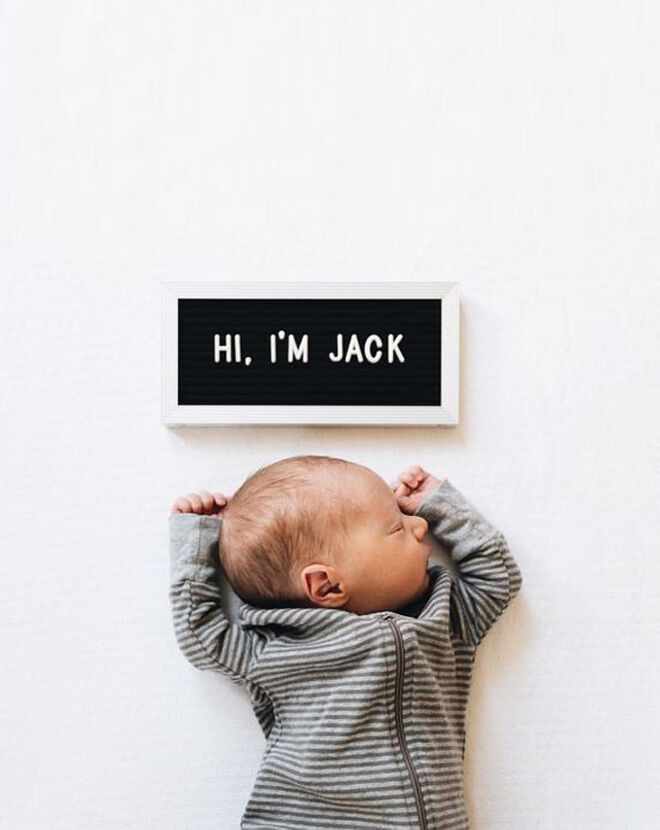 Keep this one simple with a little introduction, or get a bigger letterboard so you can include all of the usual birth details. (via Letterfolk)
Wooden wonder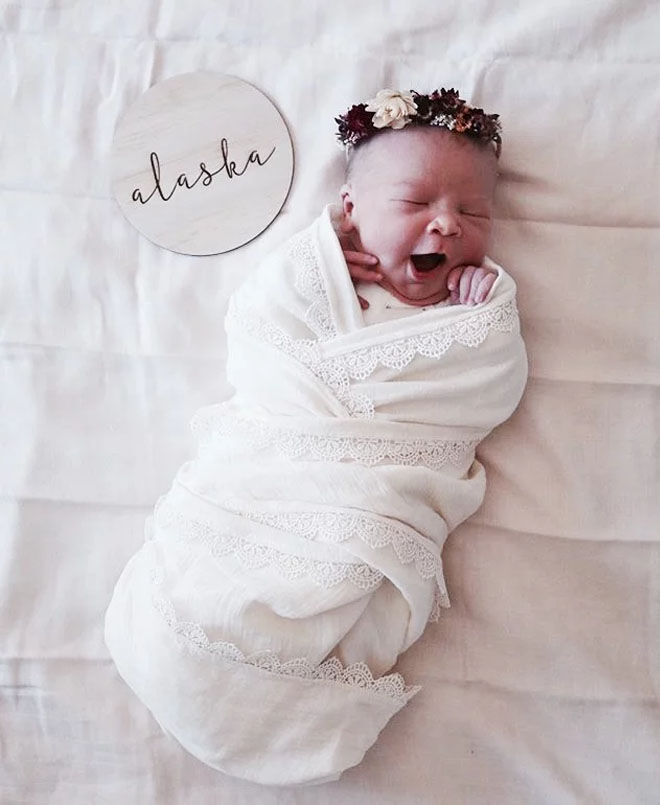 A gorgeous wooden plaque that does double duty as a birth announcement and nursery decor. (via Zilvi)
The object of my affection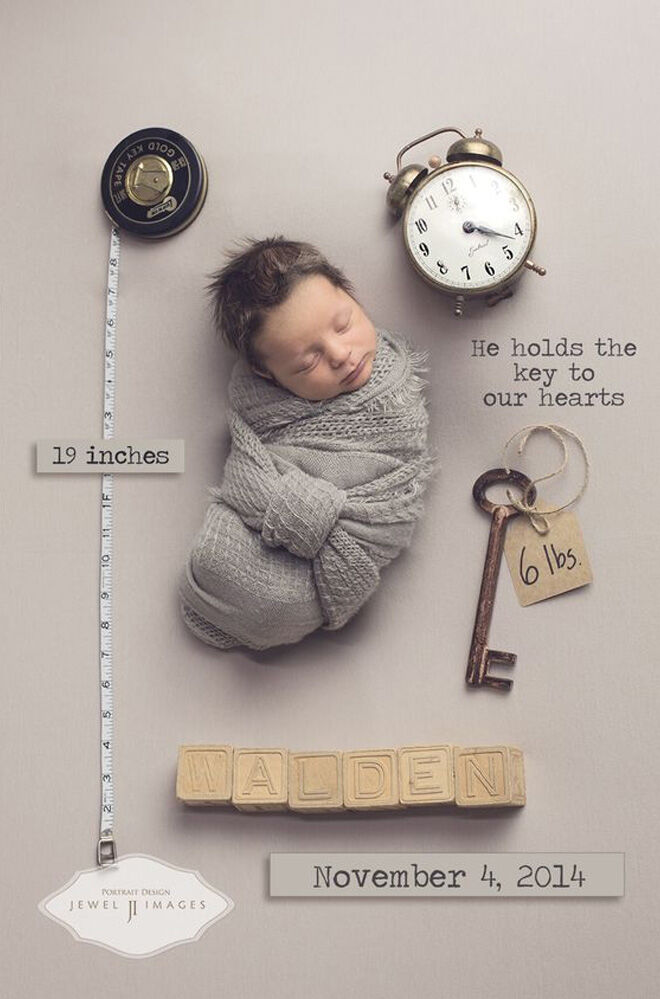 With a few simple objects, you can turn a newborn photo into a masterpiece announcement. (via Girlystan)
Read all about it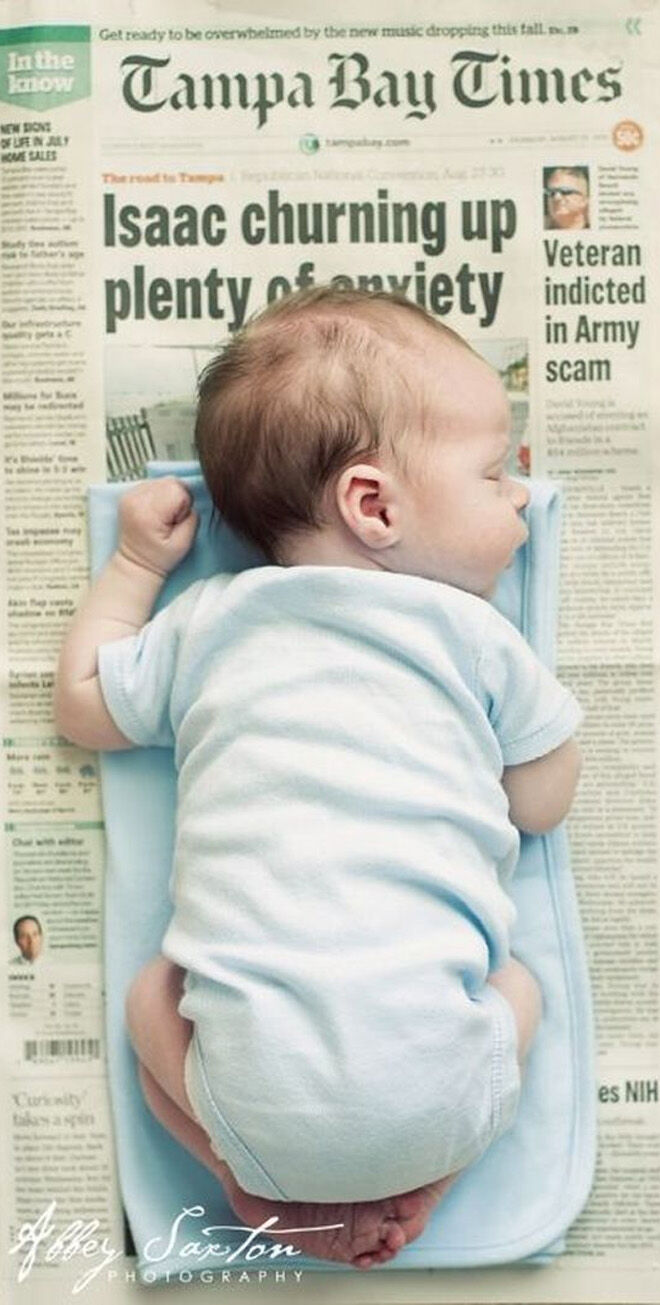 Make sure you get someone to grab the paper on the day your bub is born. Then use this gorgeous idea to not only announce their arrival but always remember what made news on their birth day. (via Abbey Saxton Photography)
Sweet and simple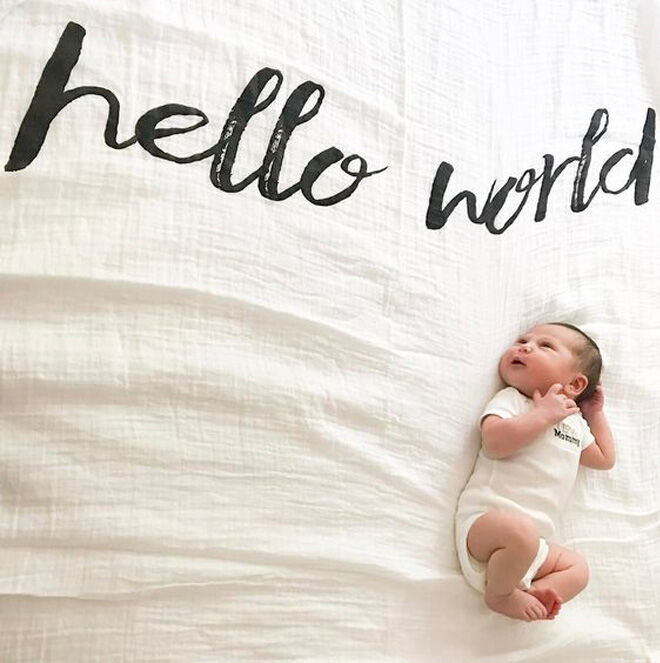 Two words say it all. (via Modern Burlap)
Keep it natural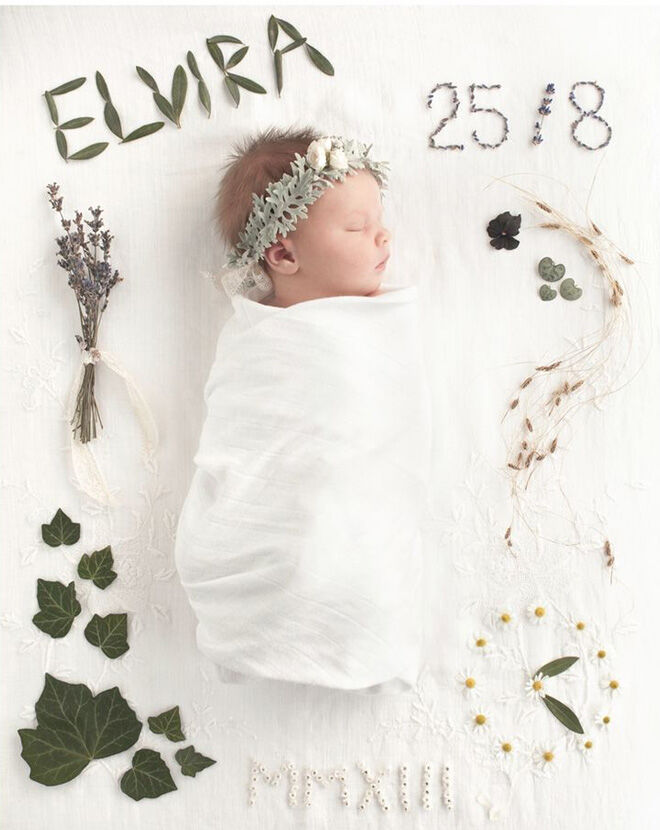 A gathering of greenery for a natural and unique birth announcement. (via By Rosenhoff)
There's an app for that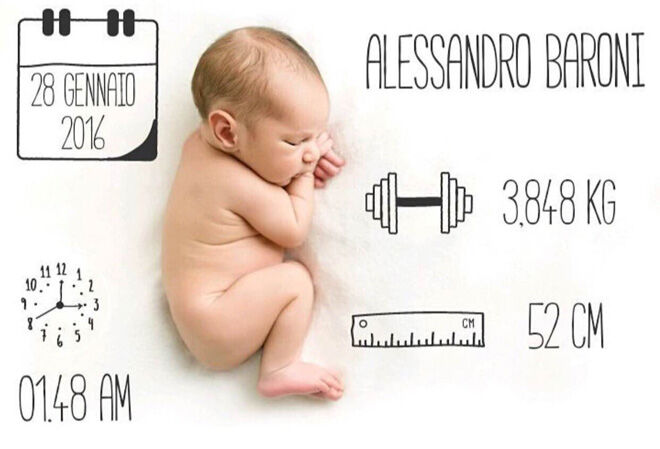 Actually, there are lots of apps to reveal your new bub to the world! All you need to do is take a pic of your newborn on a plain background with plenty of room around them to add cute details. (via Baby Pics App)
Stuck on you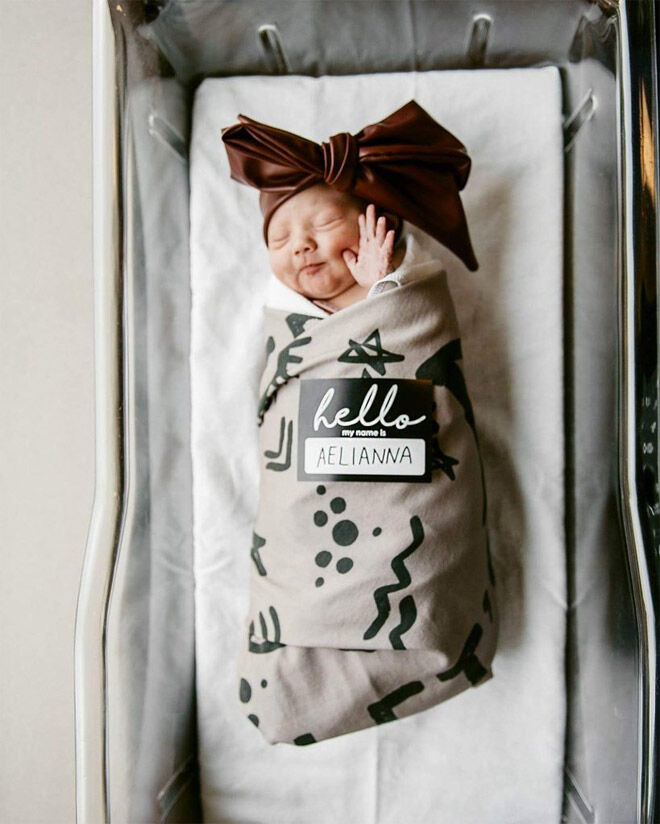 Have you ever seen a cuter sticker? (via Little And Luxe)
Nice to meet you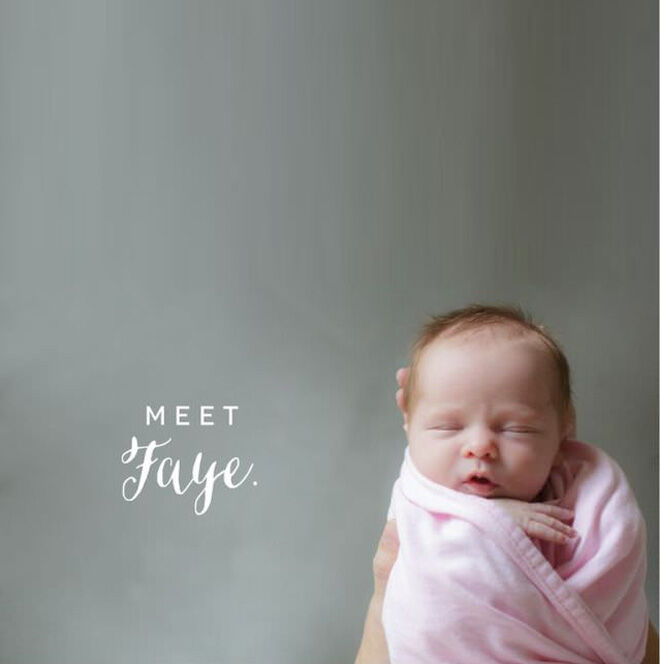 You'll need a plain wall and a little Photoshop (or free app) skill to get this gorgeous announcement whipped up in a jiffy. (via NLCafe.hu)
Cute hospital card

Place your newborn's hospital card on their chest for a simple birth announcement that takes no effort at all. (via Kim Joyce Photography)
On the ball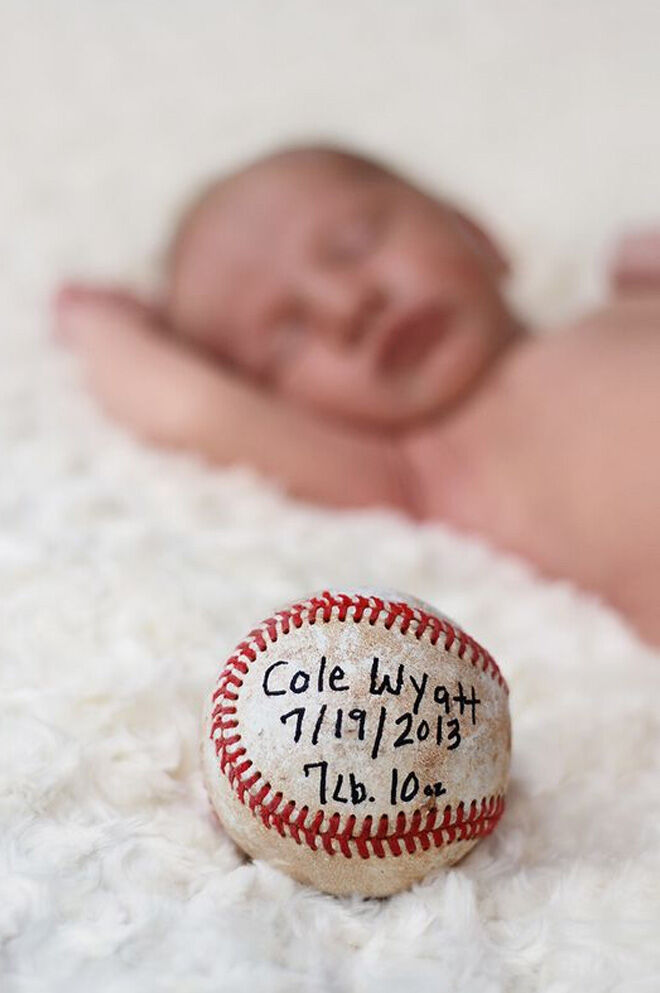 If you're a sporty family use a piece of sporting equipment to give your announcement a truly personal feel. Footballs and cricket bats work well. (via A Thousand Words Photography)
Right on time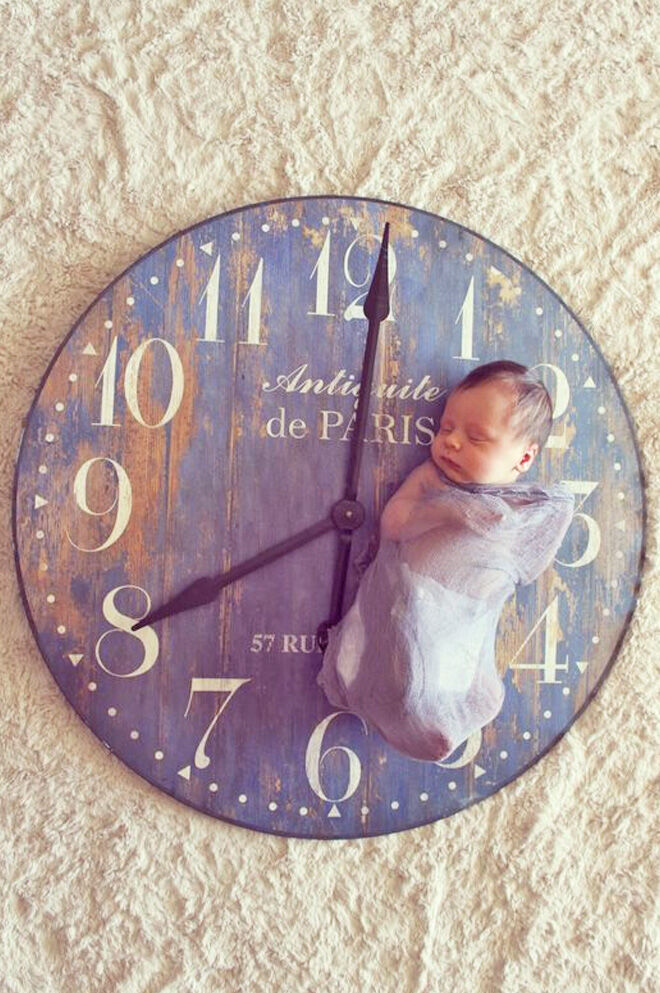 An oversized clock, a tiny baby and the moment that time stood still. Perfect. (via Hannah Dixon)