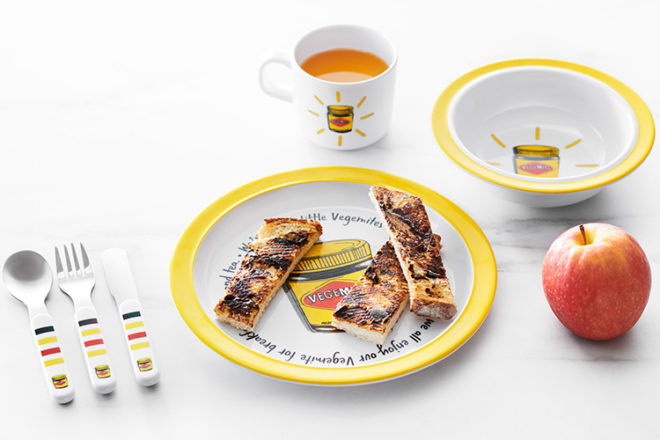 Here's a sure-fire way to put a rose in every cheek – serve up your toddler's dinner on an Aussie icon.
Vegemite has just released a whole bunch of Mitey Merchandise, including an uber adorable Vegemite Kids' Dinner Set. The melamine set is giving us a huge dose of nostalgia, with its hand-drawn Vegemite jars and lyrics to the iconic song we all grew up with.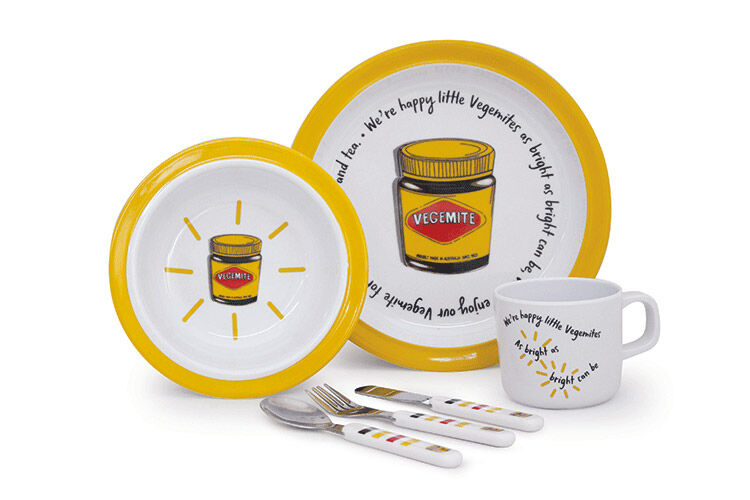 While it is a dinner set, the bowl, plate, mug and cutlery will be right at home for breakfast, lunch and tea.
The Vegemite Kids' Dinner Set is available from Vegemite ($39.95).