Water Wipes Review
4.4/5 stars from 8 reviews
100% would recommend to a friend
Known as the world's purest baby wipes, Water Wipes are everything mums look for in a baby product – natural, gentle and gets the job done.
Made with 99.9 per cent purified water and a drop of fruit extract, Water Wipes are just like the cotton wool and boiled water solution of old, with the convenience of modern-day wipes. Right from day one, they can be used for baby's bottom and skin, because they're gentle and safe. Proud sponsors of the Eczema Association of Australasia.
Available online from Water Wipes.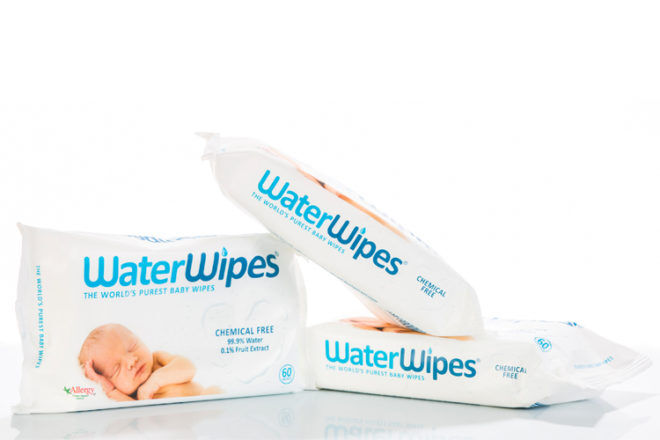 Celeste Howard, mum of a seven-week-old
"Beyond expectations!"
Water Wipes were so much gentler on my babies skin, much softer then other brands we've used! We love them, and even use them during bath time to clean her with – we find face washers are too rough.
---
Elly Chen, mum of a four-month-old
"Moisture lasted for all the wipes in a packet."
One of the benefits of Water Wipes is that they are really moist so it effectively removes it and cleans all the poop up well. With all of the opening and closing of the package, I was expecting the wipes to dry out over time but they did not.
---
Frances Cloney, mum of a four-month-old
"Handy if bub had nappy rash to keep irritation to a minimum."
I love that they have no nasty chemicals and feel nice to use, however, found that they are very wet and I needed to air bubs bottom out after each use, or wipe with a towel after. But I'm happy to do this because of how nice they
feel and I know there are no nasties on bub!
---
Sarah Glover, mum of an 11-week-old
"No longer concerned about wiping his mouth or hands."
I feel at ease using Water Wipes on my baby as I am not concerned about hidden nasties like some others contain. They are also a lot moister than other wipes I've previously used which makes cleaning dirty bottoms easier. WaterWipes exceeded my expectations with the thickness and moisture content of the wipes.
---
Sophie Zelinski, mum of a four-week-old
"Exceeded expectations."
"I really like using WaterWipes as I found they didn't give my bub nappy rash compared to other brands I've used in the past."
---
Vanessa Kyle, mum of a four-month-old
"Very impressed with the cleaning fingers and faces"
The best thing about these wipes is that they don't leave any soapy residue and they effectively cleaned bub! My only concerns were that the wipe seemed smaller than others I have used, and they didn't come out of the pack as easily when I was managing a big mess. I felt great knowing I was using a very gentle wipe on my son.
---

Jacqui Guzman, mum of a 10-week-old
"They smell lovely and are great for sensitive skin."
Overall these wipes are a good product.  Due to the fact that they are chemical free, which is great, the top wipes dry out a little bit the last ones are very wet. This can be avoided by keeping the packet upside down when not in use.
---
Vanessa Hughes, mum of a four-month-old
"They really help reduce the rash and skin irritations."
My babies bottoms are not as rashy as they were before I started using them. And the thinner packet helps with space. Being water I liked using WaterWipes for their faces and hands.