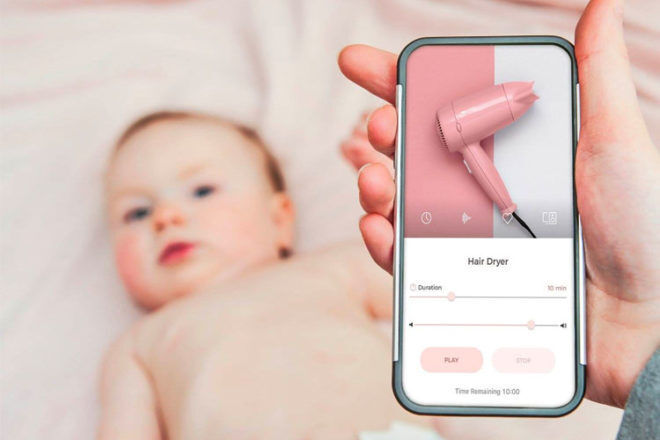 The lights are low, baby is bathed, warm and fed – and now it's time to drift off to sleep.
Sometimes little ones need a helping hand to get settled for sleep and luckily there's an app for that. Actually, there's a whole bunch of apps, from white noise to lullabies and gentle sounds to hairdryers and heartbeats, there really is plenty to choose from. It's just a matter of finding that ONE sound that sends bub off to sleep.
We've found seven apps with a range of white noises to help get baby to sleep.
Shh Baby Shh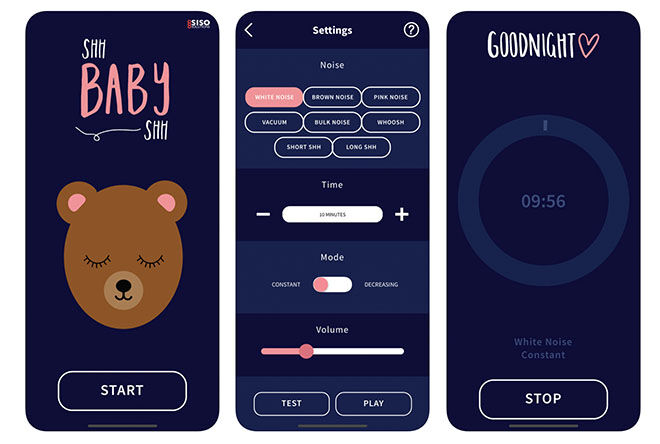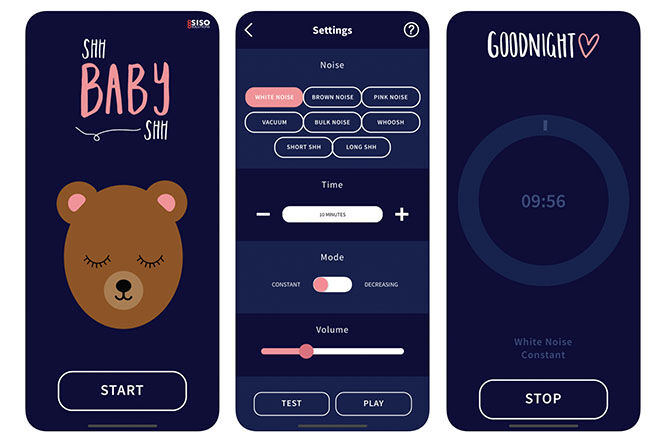 Shh Baby Shh app recreates the noises bub would have heard in the womb. There are eight different sounds, and you can set the volume to decrease as bub gets sleeper and sleeper.
Sleeptot – Baby White Noise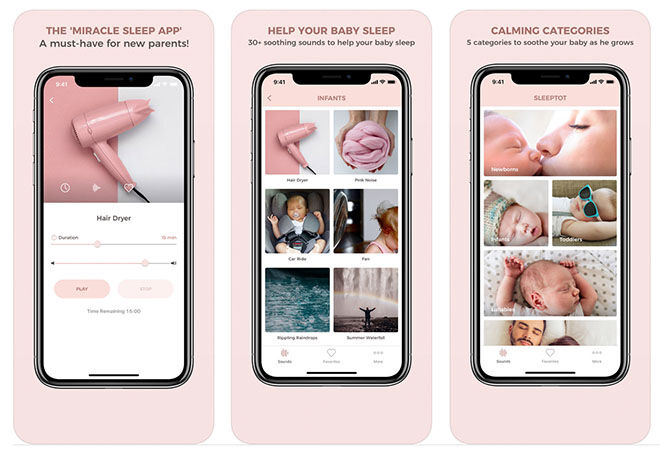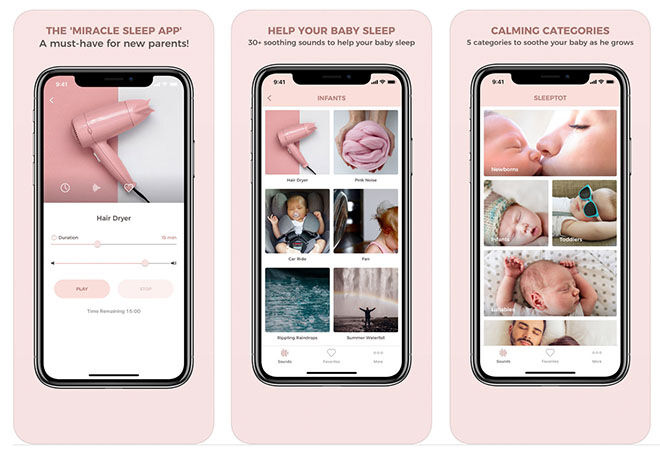 The Sleeptot app works on the premise that babies aren't used to silence, so it creates the sounds a little one needs to help fall asleep. It has more than 30 white noise sounds (like hairdryer, car ride and fan) and lullabies.
babyshusher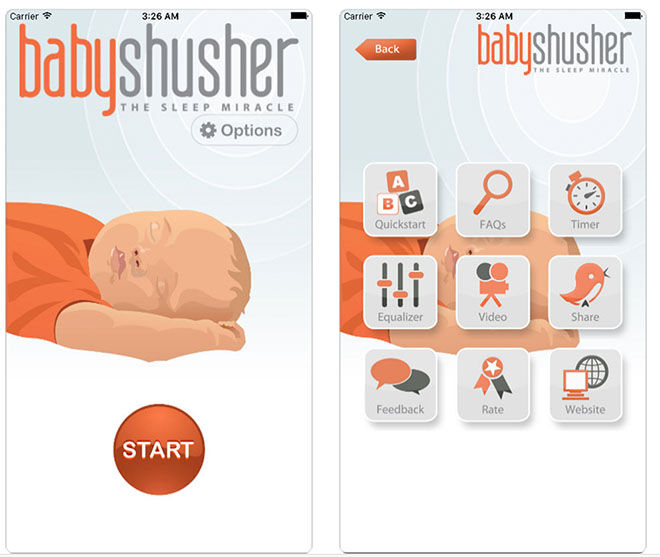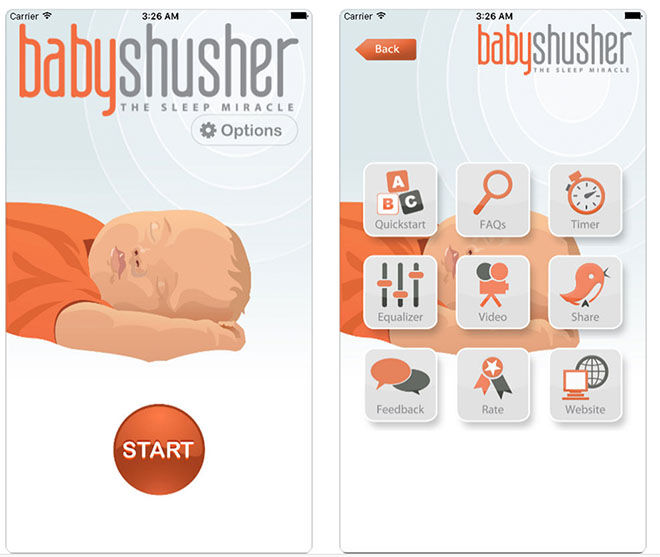 The app version of the popular device of the same name, Baby Shusher plays a rhythmic 'shush' sound to help calm baby. And the Sound Equaliser listens to your baby and automatically adjusts the volume of the shush to the volume of your baby's cry. Handy!
Sound Sleeper: White Noise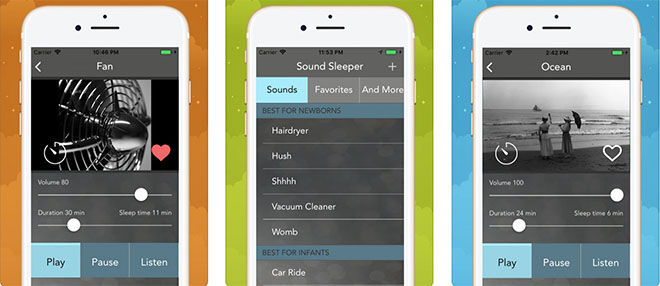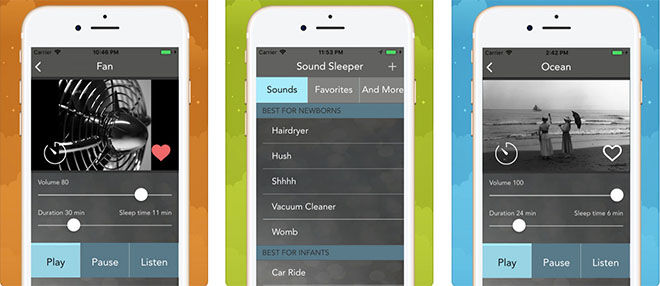 Sound Sleeper: White Noise plays white noise sounds like the vacuum cleaner, rain and womb sound as well as lullabies. It self-activates at baby's first cry and you can even record your own sounds.
Johnson's Bedtime Baby Sleep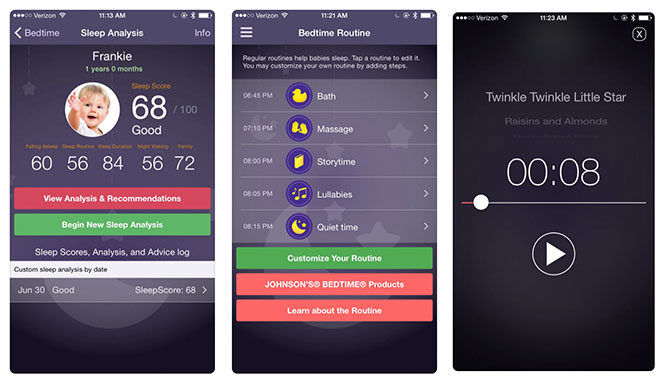 Johnson's Bedtime Baby Sleep app not only has lullabies and ambient sounds to help tots settle, it also has a sleep log to track bub's sleep sessions. Neet!
Sleep Genius Baby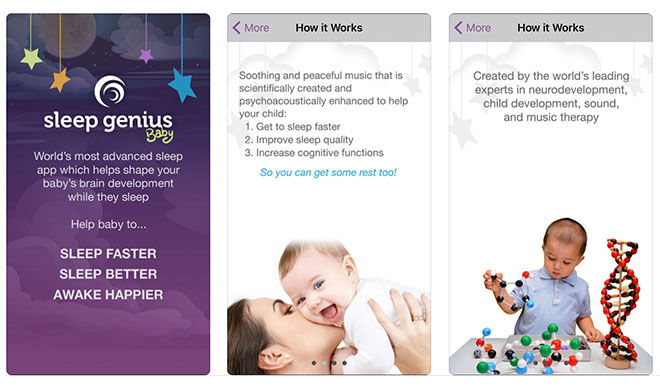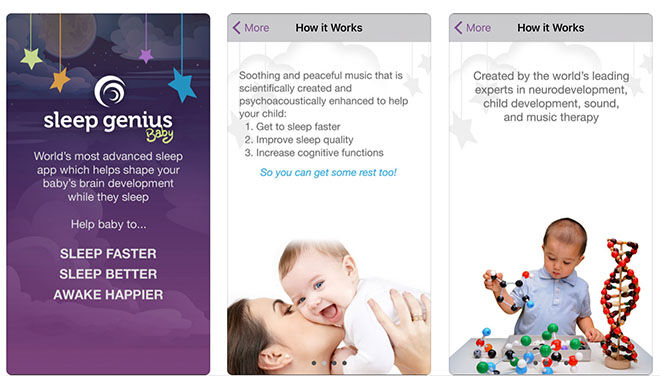 A super smart app, Sleep Genius Baby uses decades of neurological research into the impact of music and sound on baby sleep patterns.
Womb Sounds – Baby Sound Machine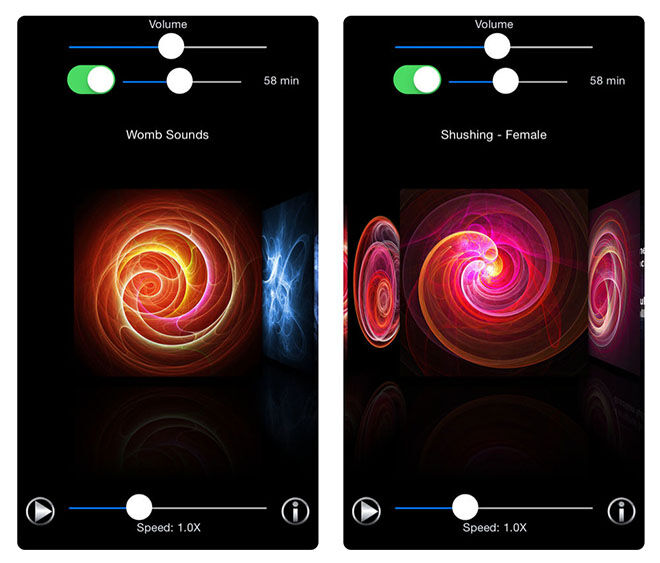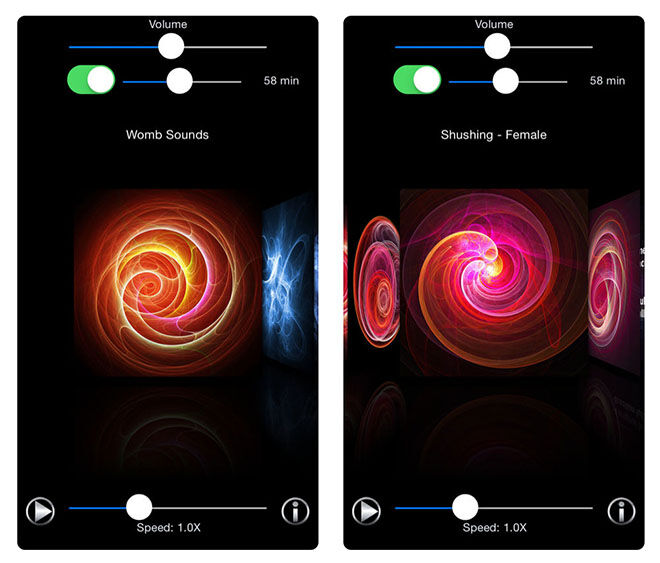 Womb Sounds – Baby Sound Machine has high-quality recordings of real sounds like an adult's heartbeat, ultrasound sounds and white noise, as well as 'shushing' by a male and female.
If your little rugrat is still fighting shut-eye, maybe one of these 8 Sleep Training Techniques might help.