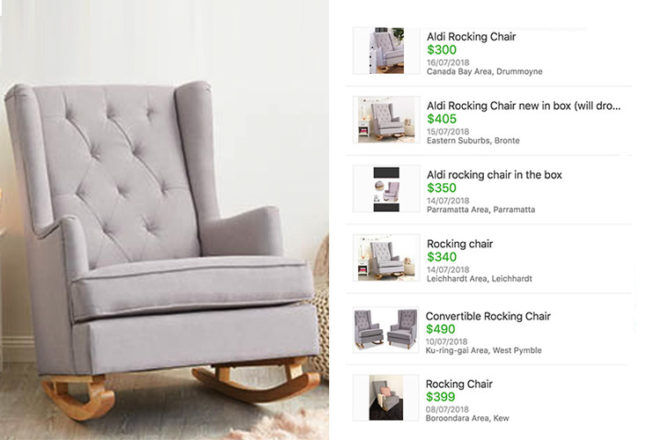 It's the grey, tufted nursery chair that's sold out twice this year, and now those who managed to get their hands on the famous Aldi rocking chair are cashing in on its popularity.
Mums-to-be who missed out on purchasing the $199 Special Buys nursery chairs are venting their frustration, as dozens of rockers appear on reselling sites for big bucks.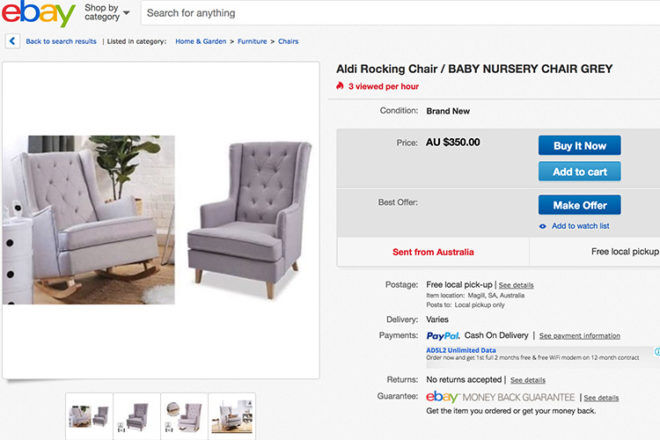 Mum's Grapevine Summer Due Group member Mel says she desperately tried to get her hands on one of the chairs earlier this month and is furious to see them being resold for a profit.
"Has anyone else noticed all the money hungry people that have gone out and purchased the famous $199 rocking chair then list for $300+ the highest I have seen so far is $450 claiming extra covering cost of their fuel.  I'm not sure how many other mums-to-be like myself lined up and visited many stores only to be let down by these selfish people!" she said.
Fellow group member Julie likened the hiked-up prices to extortion. "Marking it up to cover petrol for an item you bought with no intention of keeping? Get a life, that's pure extortion!"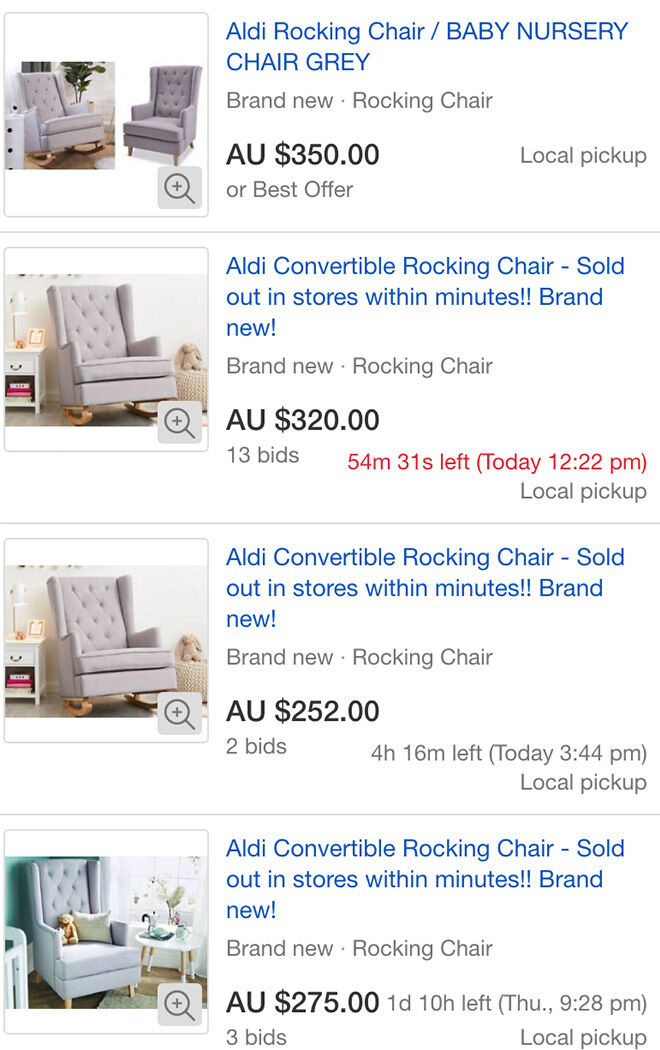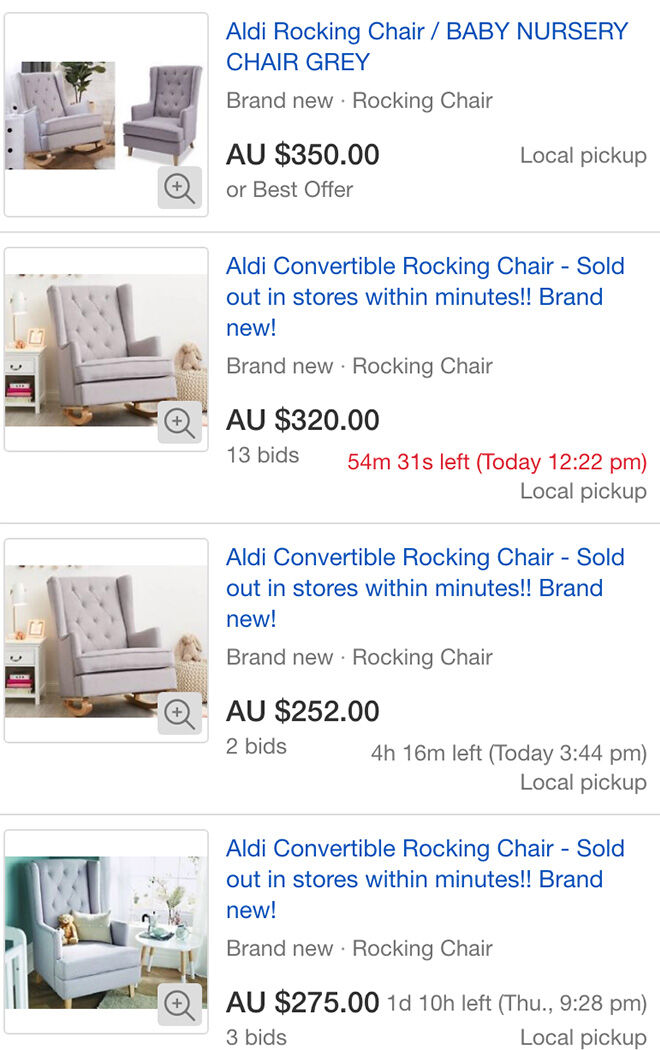 Mum-to-be Nikki says she spotted one for resale at a price of $700. A quick hunt around Gumtree and eBay shows the chairs are consistently selling for more than $300. But shrewd mums-to-be say there have been rocking chairs popping up in Aldi stores around Australia in the past few days – and it's worth keeping an eye out.
When the Aldi rocking chairs went on sale in January this year, they sold out in minutes, and it was a similar story when they first went on sale last year.