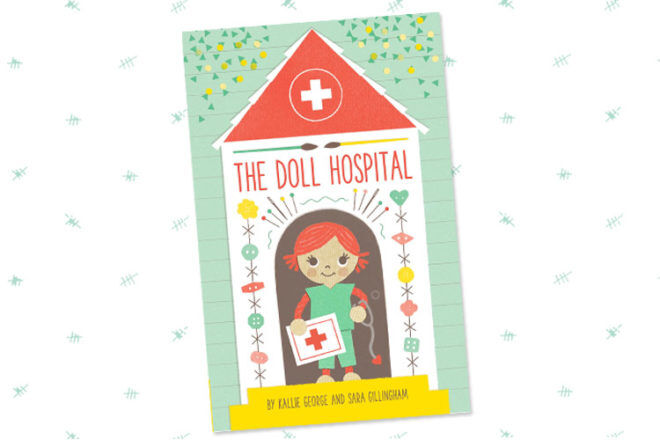 The Doll Hospital
by Kallie George and Sara Dillingham
When toys need a little (or a lot of!) TLC, they head to the Doll Hospital. Don't worry, toys, Dr. Pegs will have you feeling better in no time! It's a quiet morning at the Doll Hospital until…
DING-A-LING-A-LING!
The emergency bells ring! Here comes a patient who needs Dr. Pegs's help. Dr. Pegs is about to get to work when…
DING-A-LING-A-LING!
Here comes another patient! And another! How will Dr. Pegs take care of them all? Looks like the doctor needs some help herself!
Available from Book Depository with free shipping worldwide.
Take a peek inside …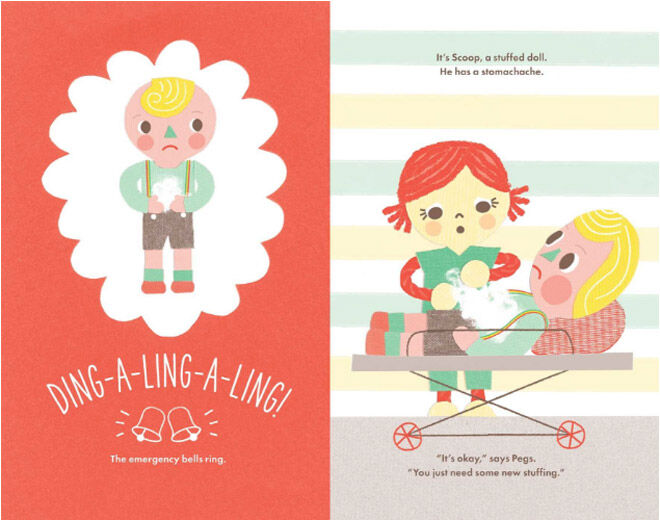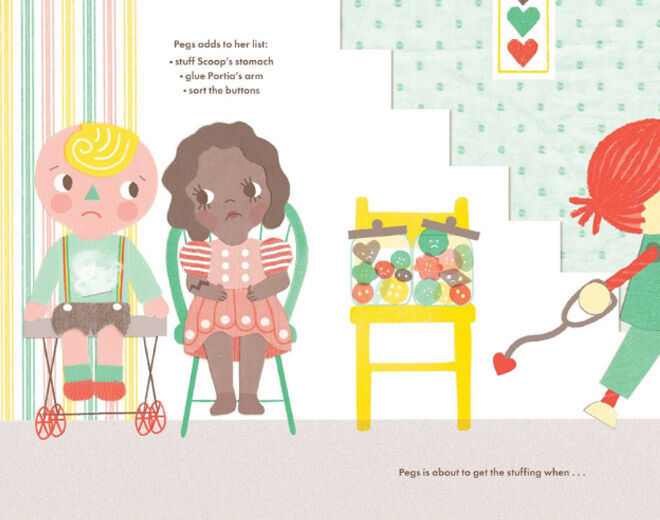 Title: The Doll Hospital
Author: Kallie George
Illustrator: Sara Gillingham
For Ages: 4-8 year olds
Publisher: Simon & Schuster
Publication Date: June, 2018
Format: Hardcover
ISBN: 9781534401211
About the author
Kallie George holds a masters degree in children's literature and is author of many acclaimed books for children including the Magical Animal Adoption Agency. Kallie lives in Vancouver with her family – and two stuffies, Teddy and Flopsy.