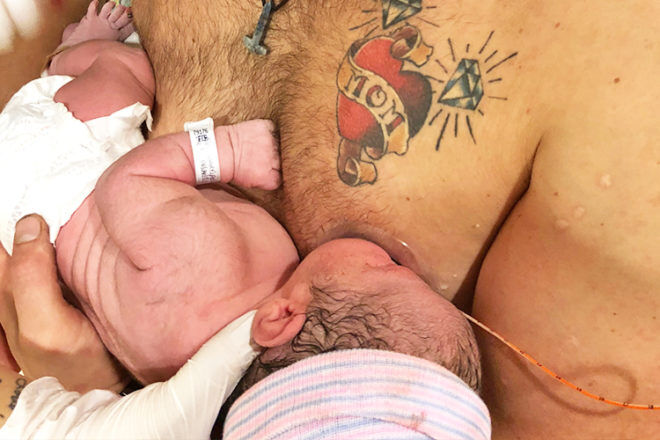 They are the 'breastfeeding' images that have gone viral around the world, and with good reason.
Maxamillian Neubauer stepped up to the plate and 'breastfed' his tiny newborn daughter, after his wife's emergency c-section. Using a nipple shield and supplemental nursing system he gave their precious little girl her first feed and all important skin-to-skin.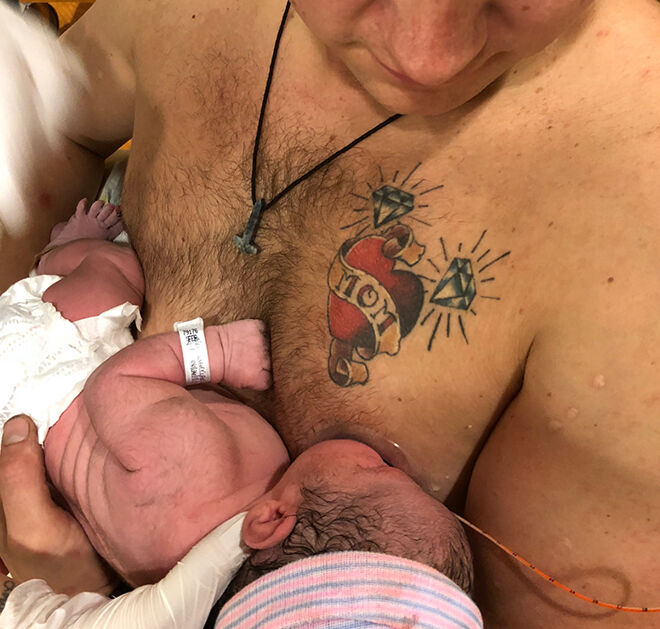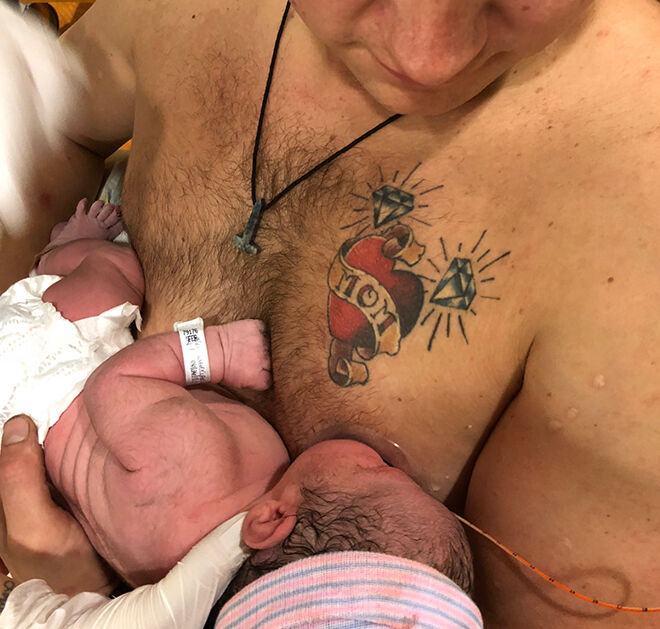 The new dad shared the beautiful images on Instagram, saying, "This super rad nurse made an epically killer offer, and I was fortunate enough to slap on a suction cup fake nipple. Being the first to breastfeed the baby! I did it for the mums. Eat your heart out!"
His wife April Neubauer was equally in awe, saying, "I have the most amazing husband ever!! Unfortunately, I had two seizures and had to do an emergency c-section. So I was completely out of it when Rosalia was born and didn't get to do the immediate skin on skin like I had planned. But leave it up to daddy to step in! He has been absolutely awesome and amazing. Since I wasn't able to breastfeed right away due to recovering from my seizures and c-section, papi was given the opportunity to breastfeed himself! Nurses hooked him up with a suction cup nipple and there she went. I'm so thankful for my husband and couldn't have picked a better man to start this wonderful family with."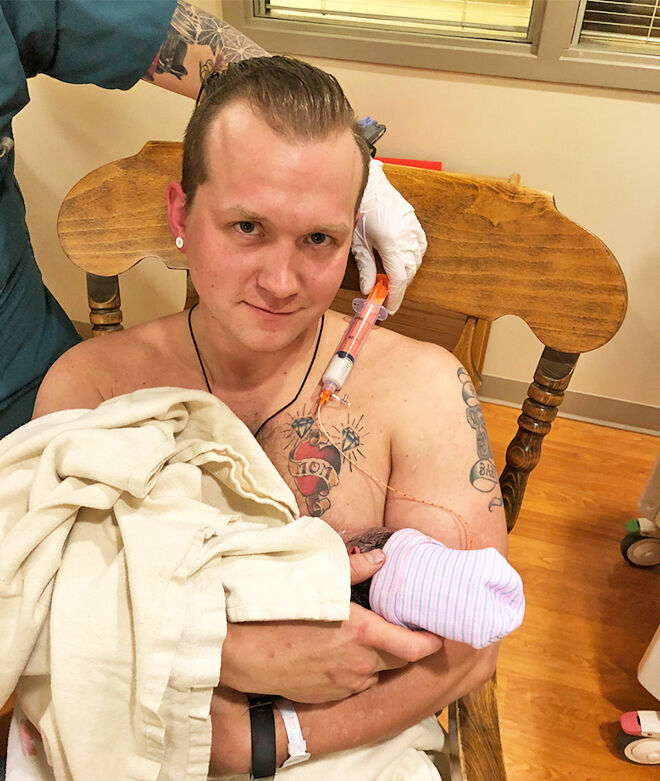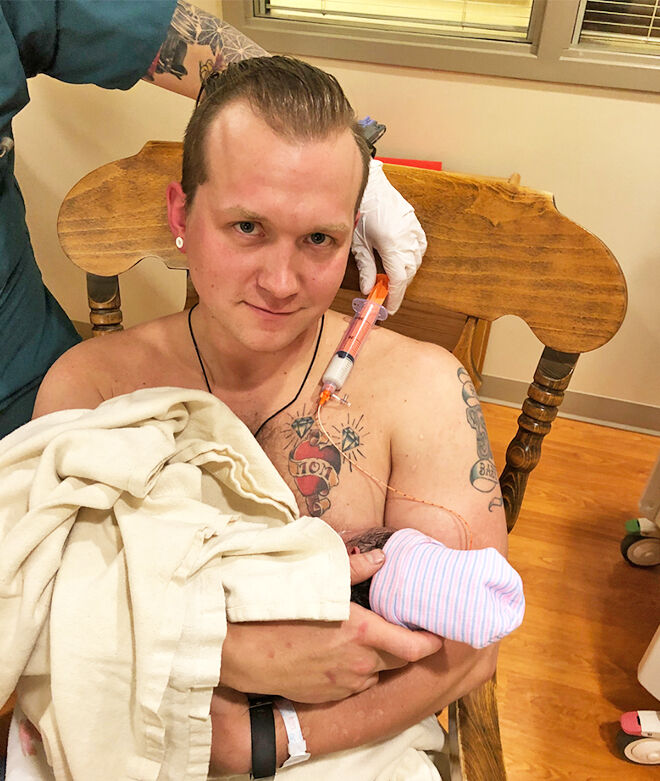 April was diagnosed with pre-eclampsia and as her blood pressure rose to dangerously high levels, doctors had to perform an emergency c-section. The new mum suffered a seizure after the birth, which meant she wasn't able to hold her bub. And that's when Maxamillian stepped in.
A supplementary nursing system uses a tube attached to a container of expressed breastmilk to feed the baby. The fine tube is sucked by bub – in this instance through a nipple shield. Hats off to Maxamillan – what an incredible dad!
Make sure you check out our article on powerful breastfeeding photos.
Got your own birth story you're itching to tell? We're always on the lookout for new stories to feature. Submit your birth story.
---