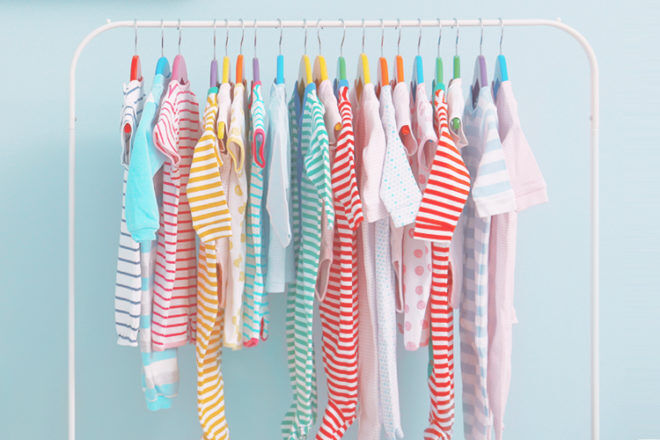 If there's anything cuter than your newborn babe, it's their itty bitty clothes. What a great reason to shop. From booties to bunny suits, it's only a matter of time before bub has a bigger wardrobe than you.
But buying ahead can be tricky to plan for – they go up a size every few months and, of course, the weather changes too. In fact, your tot's entire wardrobe will change four times in their first year. Yep!
It's important to know your seasons and your sizes. So whether you are a mum-to-be stocking up for your tot, or friends buying for an expectant mum, here's our guide to buying the right sized clothes for baby all year round.
Buying for the season
You don't want a wardrobe filled with winter woollies in January so it is important to factor in the season as well as size when buying for bub. If you are wanting to buy a size up, consider what time of year they will be ready to wear that particular style. If baby is born in July (in the southern hemisphere), he'll be wearing size 00 in Summer.
The guide below makes it easy – simply start at the month bub was born (or is due if you're planning ahead), and work your way across. Match the size with the season and shop with confidence.