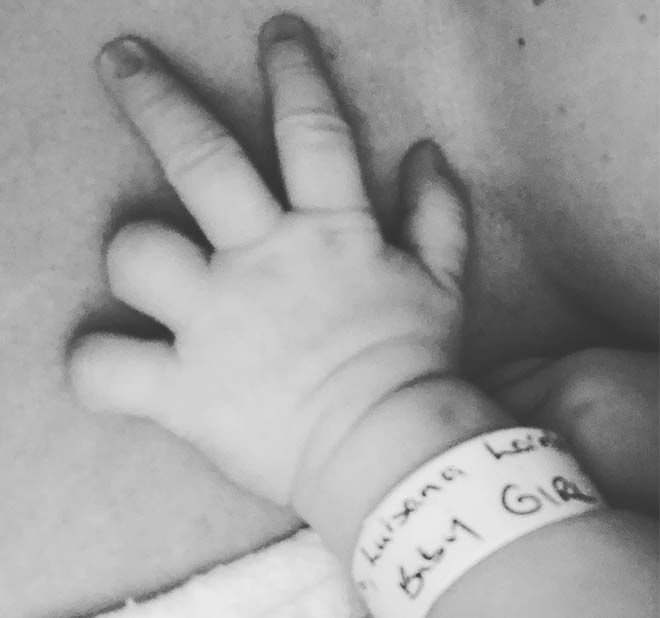 A little ray of sunshine has come into the world for singer Michael Bublé and his wife Luisana Lopilato. The couple has welcomed their third child – a baby girl.
The Argentine actress shared a sweet snap of her daughter's tiny hand, and wrote in Spanish:
"How to explain that our heart explodes with love? That there are not enough hours in a day to think about it. I thank God for making us this gift of life and happiness! Because looking into her eyes is looking at heaven itself!"
"We love you to infinity and beyond. We waited for you not only to grow as a family … you gave us light, hope, you are and will be our souls' life," she added.
While there's no official word on the little lady's name, there are reports that Michael and Luisana have named their daughter Vida which loosely translates to 'life' in Spanish.
The latest Bublé baby is a little sister for two-year-old Elias, and Noah, 5. The family has been through huge struggles with Noah being diagnosed with cancer in 2016.
Luisana spoke to Argentinian TV last year, saying, "We did all the tests, and finally, we found out that it was what it was. These things, when they happen to you in life, they make you realise that the most important thing isn't what you thought it was – it's to have faith, to be strong."
"There were nights I couldn't sleep, that I prayed to God. Because it is a long process – but thank God the worst is over."
The Canadian singer announced this week that he'll be returning to Australia for the first time in four years, for a one-off show in Sydney in October.
---