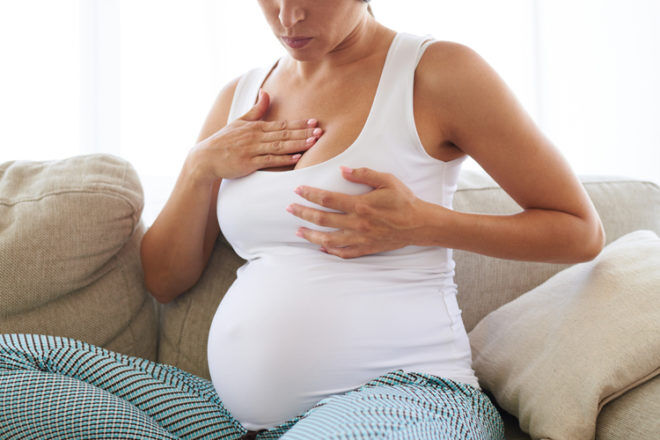 We spend a large proportion of our time leading up to the birth preparing. We're designing the nursery, picking the pram, baby proofing the house and even prepping our pets for the day we bring home a new addition. With all this going on it's easy to forget the two most important things that will play a big role in post-birth life, our breasts.
While nature does most of the work getting our boobs ready for feeding, Midwife and lactation consultant Katie James says there are three things mums-to-be can do to prepare our breasts for nursing (and no, it doesn't involve 'toughening' our nipples!).
Here are Katie's top three tips for preparing breasts for breastfeeding.
1. Make the bra switch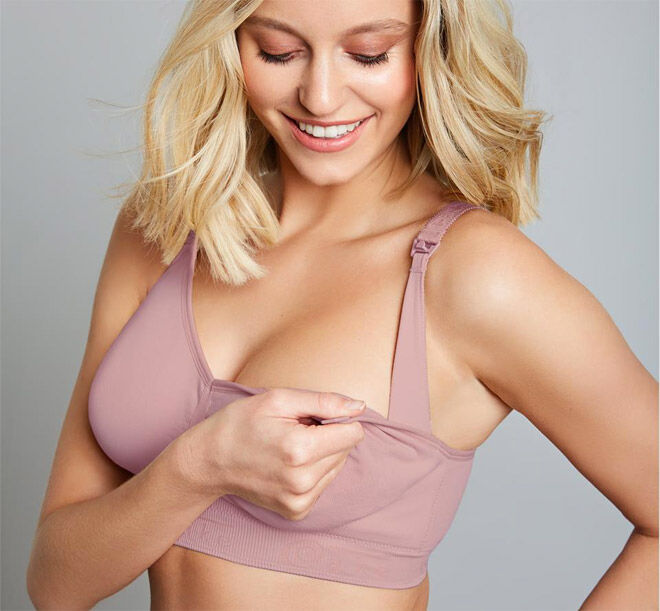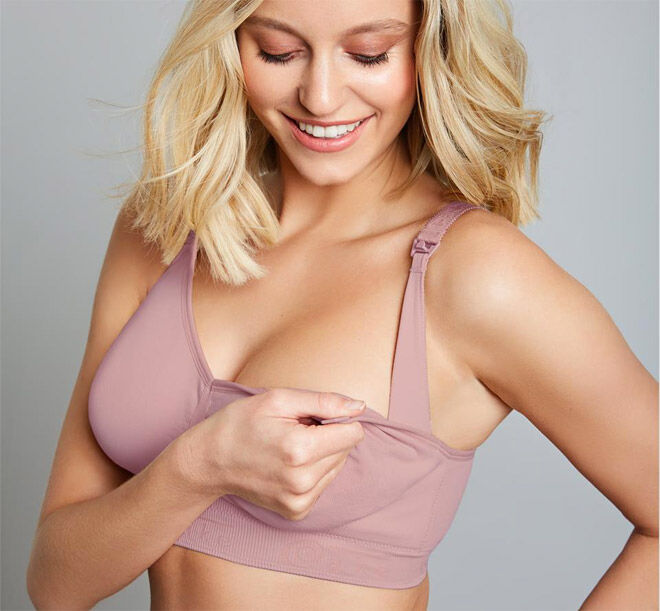 Breasts start producing milk from around 16-20 weeks and that signals a good time for a bra switch.
"Your body will be making colostrum in the breast, whether a mum sees it or not," explains Katie. "Some mums will see it leaking at some point and some mums will have one boob that leaks and one that doesn't and some mums will have nothing. But it is being made and so it's really a good idea from around 20 weeks to get out of underwire bras and start wearing a crop top or maternity bra that has no wire and will be softer and doesn't dig in."
Why it's important: Milk is being made in the ducts and cells, and if underwire or an ill-fitting bra is compressing the breasts it can lead to a blockage, even during pregnancy.
What to do: Switch the underwire bra for crop tops or wire-free maternity bras. If your breasts have increased in size, head out for a professional bra fitting to make sure you're wearing the correct size.
2. Have your boobs checked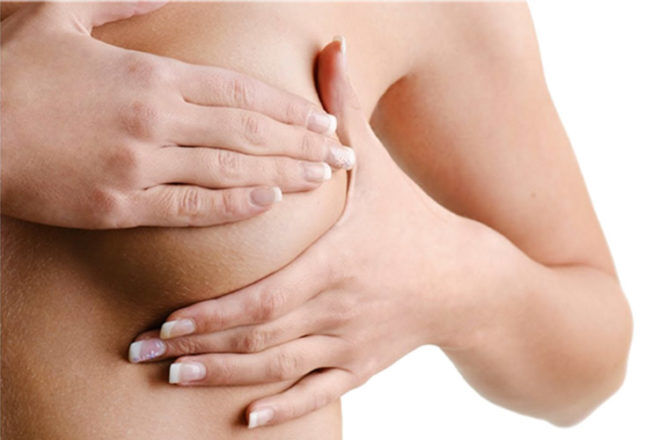 Now that you're wearing the right bra, it's time to make an appointment with your midwife to chat about breastfeeding.
"The best preparation is to be talking about breastfeeding and how babies feed. If you have any concerns about your breasts – you may have inverted nipples or you're worried about the size of them or you think that they haven't changed colour (because the areola and nipple should get darker), or if you're worried that you've not even gone up a cup size then absolutely talk to your midwife about it. Let them have a look at your breasts, let them see, let them talk to you about what's normal and what's not. It's important: An expert will be able to ease any worries you have about issues like inverted nipples, small breasts, large breasts or fears about breastfeeding.
What to do: Book an appointment in your third trimester to talk to your midwife about any concerns you have with your nipples or breasts. If you're under the care of an obstetrician, find a lactation consultant for your appointment.
3. Educate your breasts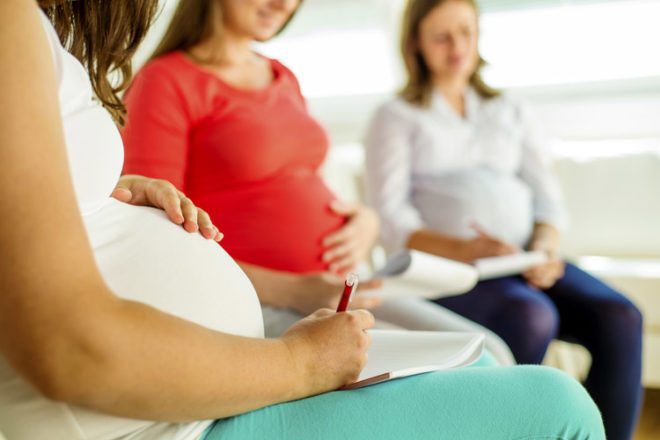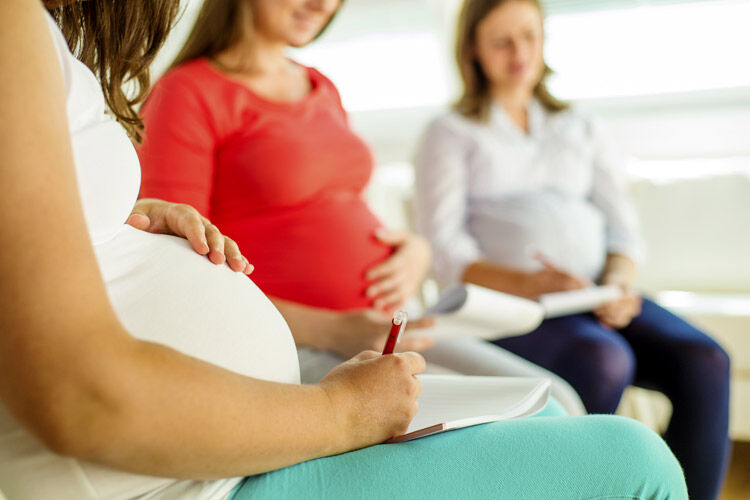 There's lots of focus on birthing classes, but only a small slice of time is giving to breastfeeding preparation. So Katie recommends seeking out ways to further educate your breasts.
"There's so much on social media about pregnancy and birth and we get these two-hour breastfeeding classes, on average. We get months and months talking about birth, which is a 24 hour event. But breastfeeding can extend from six months to two years, hopefully, and we get given two hours of classes if lucky. All we're given is stuff about birth and because we're given that we think that's all we need to know and we get to the point that we're like, 'Oh my gosh, I've got this human, I've got to feed it!'. Mum's struggle, it's hard work in the first 6-8 weeks."
Why it's important: Because your breasts are always learning. As your baby grows in your belly, and then after birth, your breasts continue to adapt and prepare for every stage.
What to do: Book in for a lactation class, but also consider more long-term breastfeeding education classes. You'll get weekly videos throughout pregnancy to prepare you for breastfeeding, then for six months after you've had bub.
If you still have worries about your breasts or breastfeeding, Katie recommends seeking medical advice