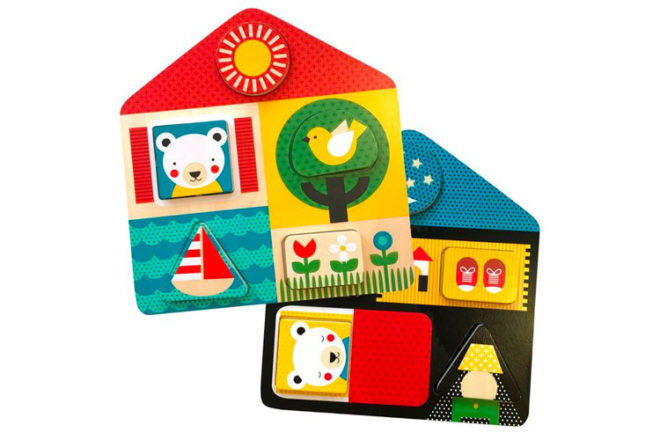 Little bear sailing and playing in the sun, little bear tucked in bed now the day is done. Petit Collage has dreamt up an adorable puzzle twist for tots to get minds ticking and hands working.
The reversible Petit Collage Day & Night 2-in-1 Puzzle is an imagination wonder, with a bright day scene on one side and a dark night scene on the other. The chunky puzzle pieces are just the right size for toddler hands to place. Tykes will delight in getting bear settled in his sunny scene before popping him to bed, while brushing up on their fine motor skills and creative thinking.
Available online from Urban Baby ($34.95).