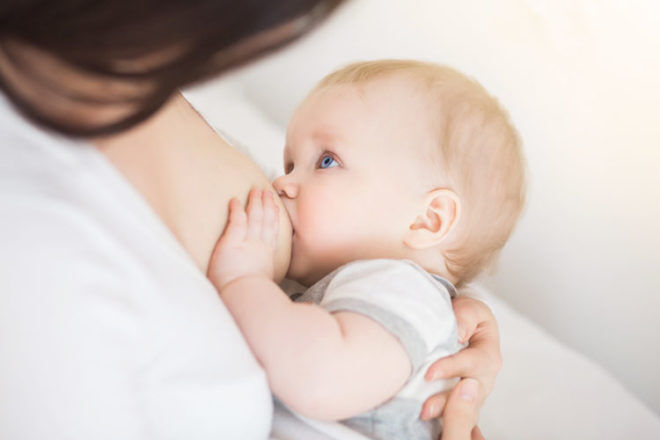 If your hungry monster is giving your nipples a workout, a nipple cream is just what the doctor ordered. And the best thing? You don't even need a doctor.
We asked our Pregnancy and Baby Facebook group members to recommend the best nipple cream they used to prepare, soothe and protect their nipples and these are the brands they recommend.
Organic moisture boost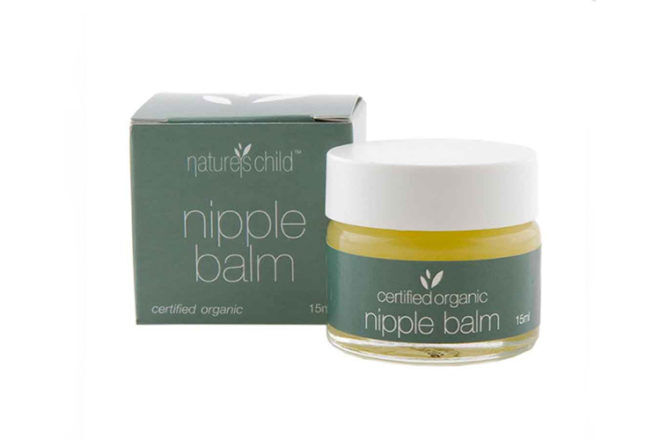 Nature's Child Nipple Cream ($19.95): Super soft and moisturising, Nature's Child helps protect and soothe sore nipples in between feeds. ACO Certified Organic, apply to your sore, tender, dry nipples for a moisture boost.
"Natures Child…My all-time favourite nipple cream" – Katie P

---
Pure healing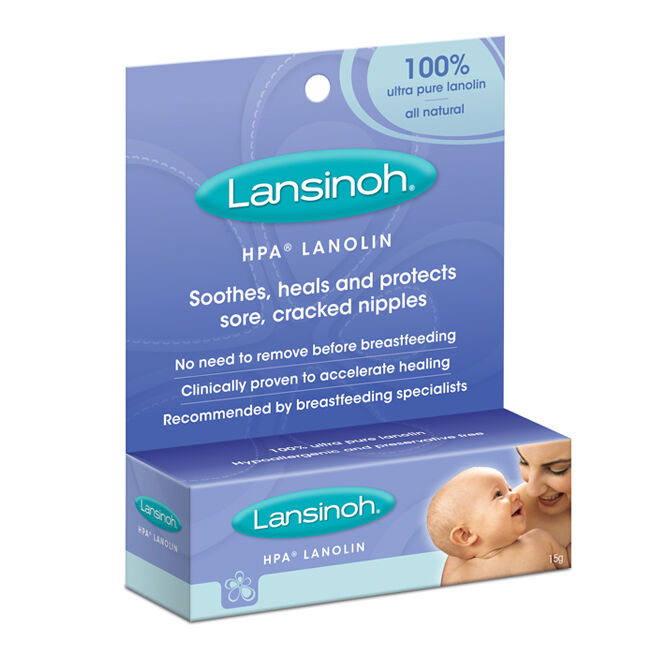 Lansinoh® HPA® Lanolin ($23.95): Clinically proven to accelerate healing, HPA® Lanolin is 100% ultra-pure lanolin, meaning it is all-natural (so there is no need to remove before breastfeeding).
"Lansinoh cream was great for soothing and made my nipples softer" – Alecia T

---
Thistle be good

The Physic Garden Nursing Balm ($19.95): A 100% natural breastfeeding balm combining natural oils and herbs such as Calendula & Blessed Thistle. The Physic Garden Balm moisturises and calms dry, cracked nipples. No nasty's.
"My son is demand feeding at the moment and nothing has worked as well to soothe my dry nipples as the nursing balm!" – Emma P.

---
Hydration hit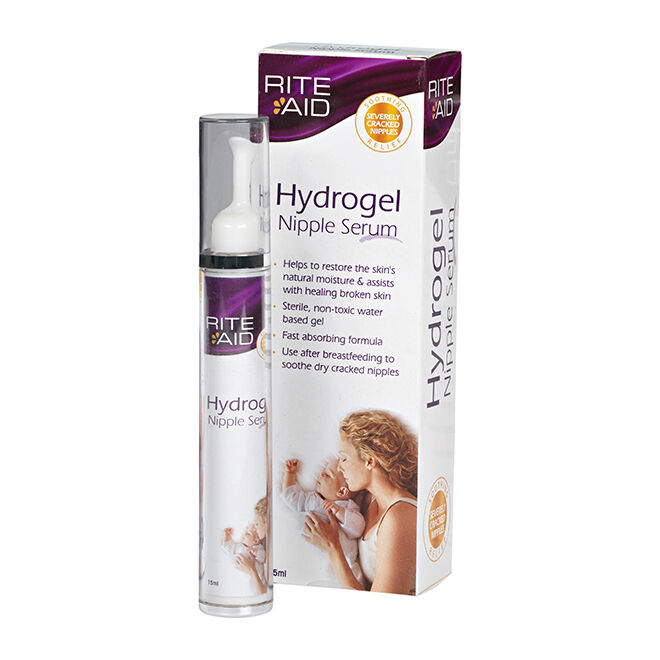 Rite Aid Hydrogel Nipple Serum ($7.49): A sterile, non-toxic water-based gel that helps to restore the body's natural moisture and assist with healing its broken skin. The fast-absorbing formula means it is easy to apply anytime, anywhere.
"First-time mum and so thankful for these when I was breastfeeding. Definitely helped soothe sore nipples." Hailz

---
Udder relief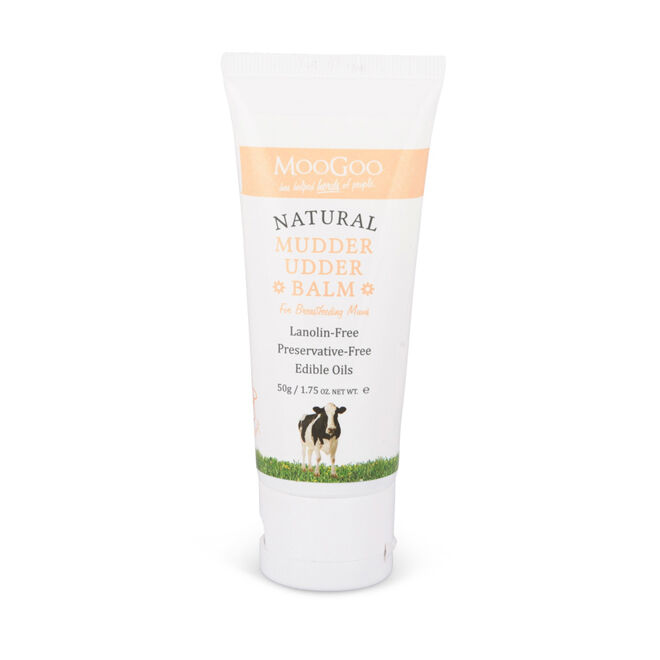 Moogoo Mudder Udder Balm ($14.50): Made from edible and soothing oils combined with calming and conditioning ingredients. The Mudder Udder Balm is the healthiest choice for your baby while also working wonders to soothe your nipples.
"I bought Moo Goo Udder Balm this time around and have loved it. Didn't seem as expensive as others, all-natural and a tiny bit goes a very long way!" – Megan H.

---
Caring cream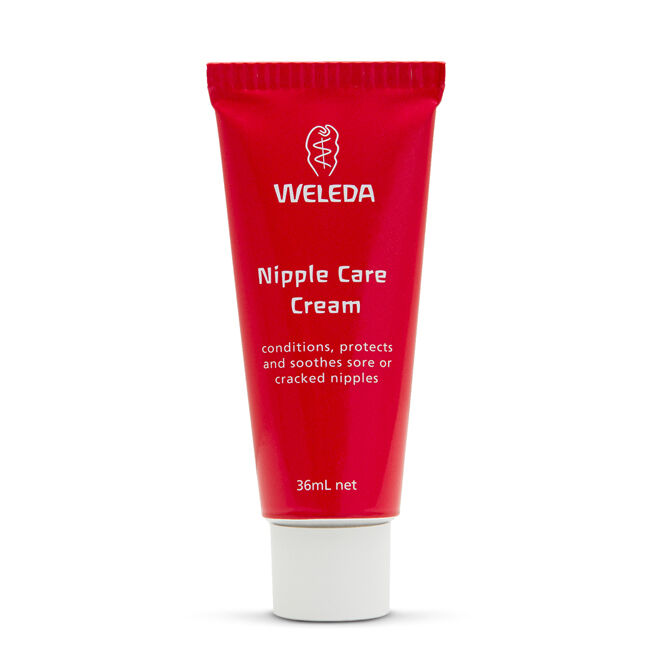 Weleda Nipple Care Cream ($26.95): Double action, this lightly textured but moisture-rich Nipple Care Cream helps to tone nipples in preparation for breastfeeding and provides soothing relief for tender and cracked nipples.
"I used the Weleda Nipple cream and it worked really well to soothe any chaffing or tenderness." – Emma M.

---
Protect and repair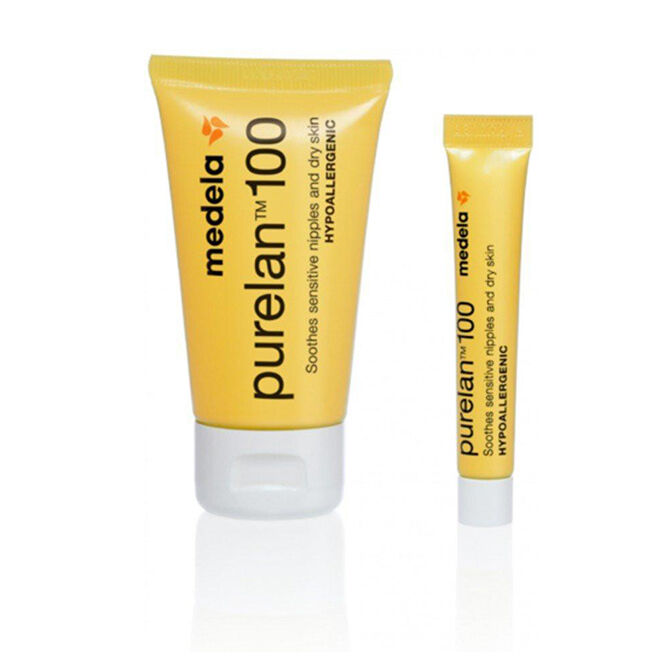 Medela Purelan 100 Nipple Cream ($17.50): Made from 100% ultra-pure natural lanolin, Purelan 100 helps replenish the natural oils depleted by your bubs frequent sucking. No need to remove before breastfeeding and it can also be used for dry baby's skin.
"Medela Purelan Lanolin cream is great because you don't have to wipe it off before you feed." – Kristy B

---
Butter me up
Palmer's Cocoa Nursing Butter ($9.99): Combining pure Cocoa Butter and Pro-Vitamin B5 (Panthenol) this nursing butter is dermatologically tested, providing soothing relief for sore, damaged nipples.
"The Palmers nipple cream has been a lifesaver." – Mon B.

---
Purified care 
Marcalan Nipple Cream ($14.95): Australian made, Marcalan is a naturally derived, soothing, hypoallergenic, highly purified blend of lanolins for the effective relief of painful nipples.
"I use good old Marcalan. It's what my midwife recommended 15 years ago" – Jessica N

---
Nourish your nipples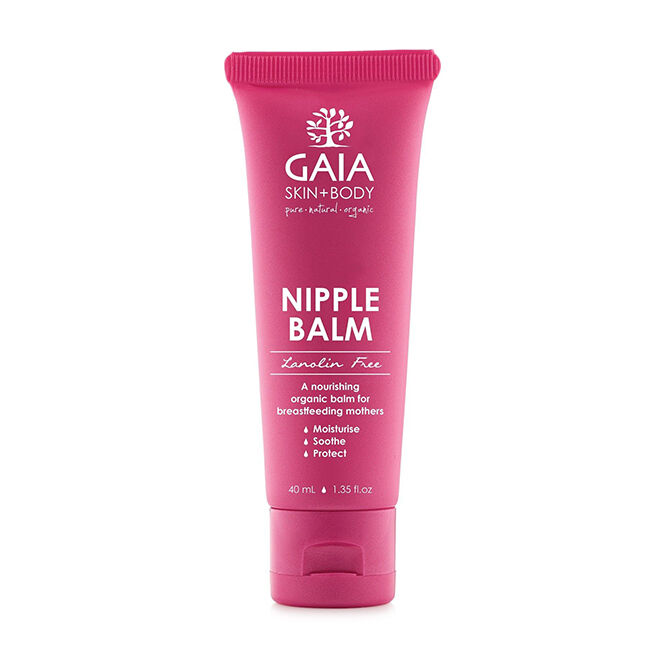 Gaia Nipple Balm ($19.95): A nourishing organic balm to moisturise, soothe and protect nipples. Made from pure, edible organic oils, including sunflower and avocado, there is no need to rinse or wipe before feeding.
"I had massive blood blisters on both nipples and Gaia nipple balm helped me heal really quickly." – Tam. M

---
Naturopath formulated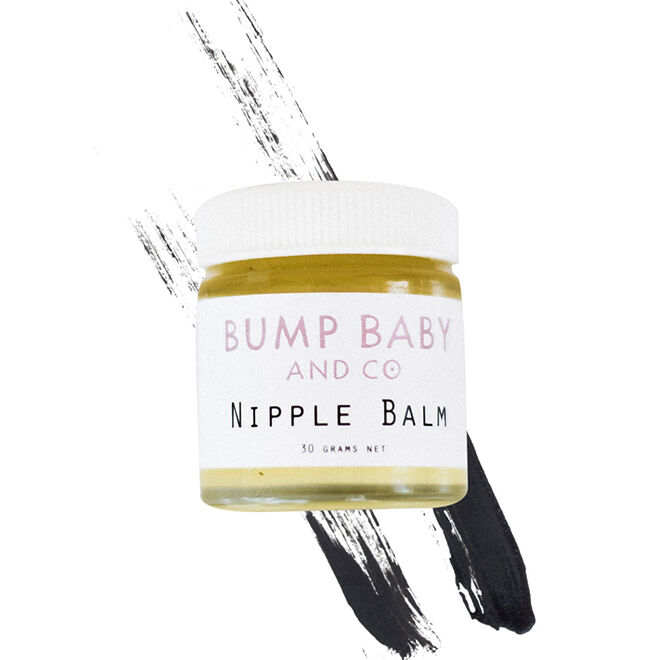 Bump Baby and Co Nipple Balm ($19.95): Formulated by a naturopath and handcrafted with Certified Organic ingredients, this lovely balm is safe for both mumma and bubba.
"Have been using this balm in conjunction with the oil to treat my sore breasts from having mastitis twice! I put it in the fridge for that extra coolness as it helps to soothe my sore nipples."

---
Tender care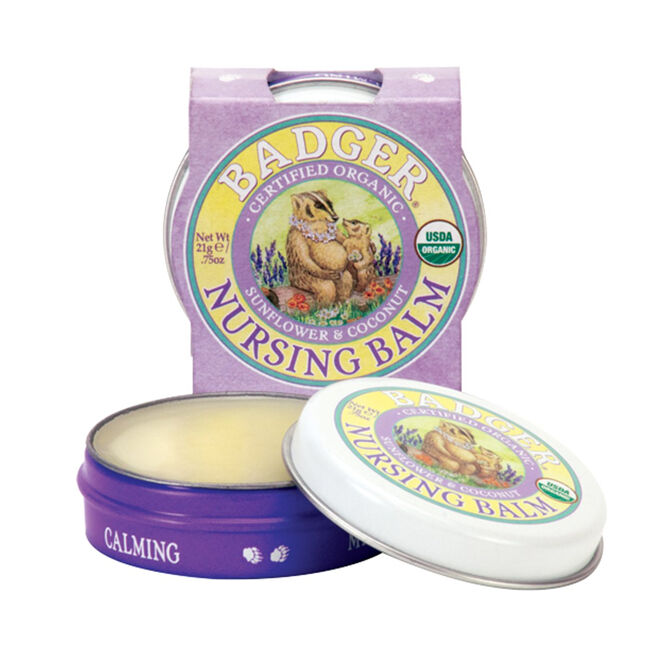 Badger Nursing Balm ($8.15): With only five ingredients, this certified organic and 100% natural Nursing Balm soothes and protects. Hypoallergenic and paediatrician tested to put your mumma mind at ease while a natural aroma of coconut oil and beeswax to lifts your spirits.
"This was my favourite nipple cream, mostly because it is safe for baby to ingest." Maria

---
Designed for nursing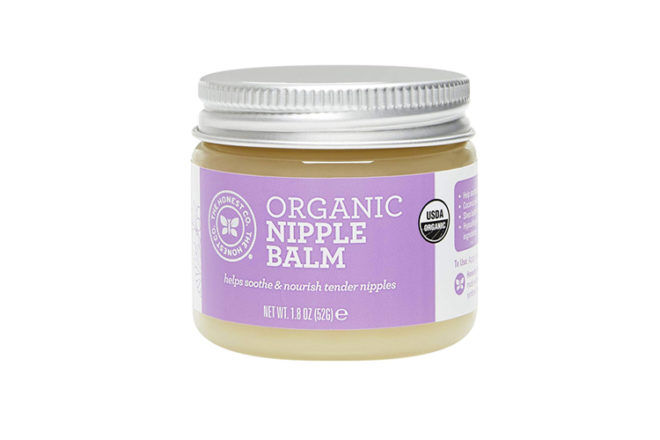 The Honest Co Organic Nipple Balm ($41.70): Relieve and revitalise nursing nipples with this hypoallergenic nipple cream. Made with high quality, certified organic ingredients and specifically designed for nursing – so no need to wipe off.
"I have been breastfeeding for almost 2 months now and this balm is seriously so soft and has prevented any possible cracking! Thank goodness!"

---
Handmade help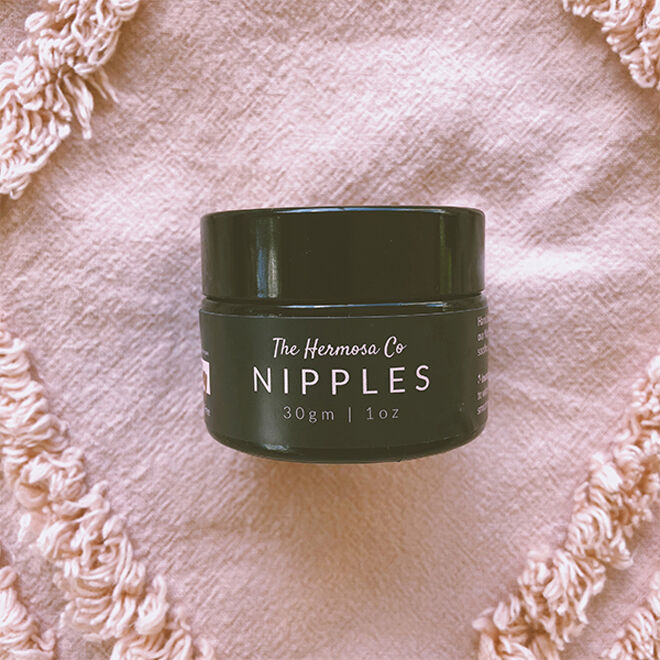 The Hermosa Co Nipples ($22.00): Handmade in Australia from 100% all-natural ingredients such as acai oil, known to rejuvenate cells and calendula infused olive oil, known for its anti-inflammatory properties. These gentle ingredients combine to create a potent soothing balm.

---
A little help goes a long way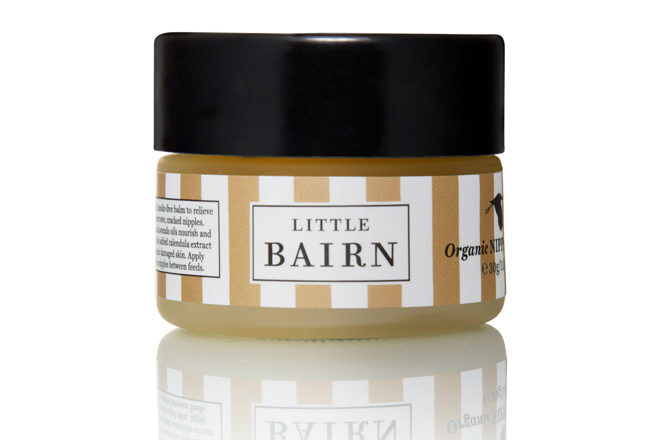 Little Bairn Organic Nipple Balm ($24.00): Specially developed to both protect and repair sore, cracked nipples. Australian Certified Organic, you can be confident in using this product with your nursing baby.

---
Smooth and soothing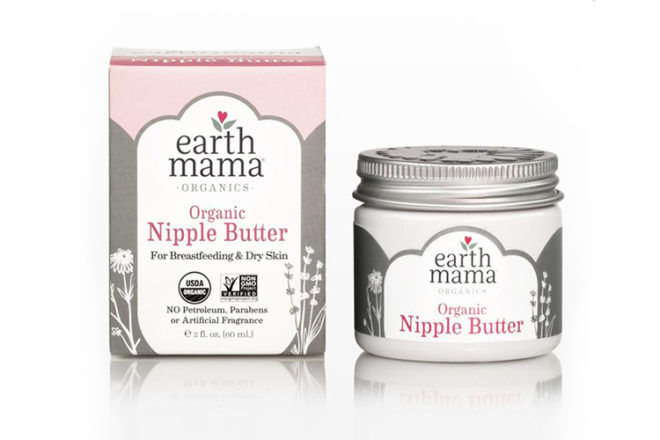 Earth Mama Natural Nipple Butter ($14.82): Smooth as butter, lanolin-free and not sticky. Natural Nipple Butter is a zero toxin, soothing nipple cream for mum and safe for baby too.
"EarthMama Organics smells and feels amazing" – Vanessa F

---
This article is curated by our Editors and includes affiliates and/or paid inclusions. See our Disclosure Policy.
Read next …
Looking for more skincare essentials? From stretch mark creams to natural products made for baby, here are a few articles that you might like to read next:
Continue your search for the best nipple balms and creams
Looking for a nipple balm and still not sure if any of these are right for you? Search online by jumping into one of our closed Baby groups and ask thousands of other Australian mums what they recommend – 'What to buy' is the most talked-about topic.
Click and join your group today!