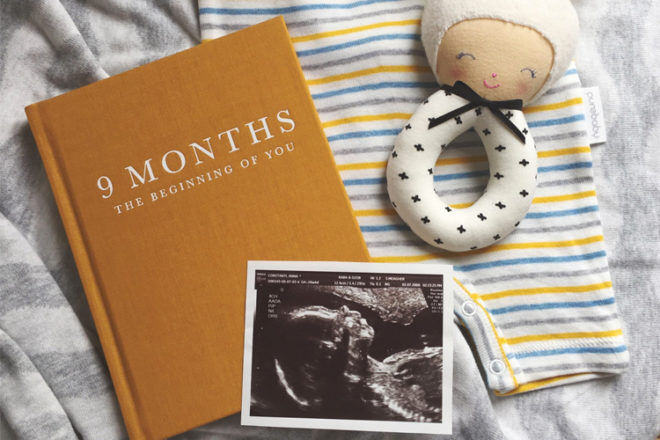 The journey to motherhood is a life-changing one. Even without baby brain, nine months is a long time to remember all the thoughts and feelings you experience while being pregnant. A pregnancy journal is a perfect tool to help mums-to-be document their journey and one day share it with your little one.
Whether you're looking for a blank canvas or want a bit more structure with prompts of what type of information to include, the options are endless.
Here are the best pregnancy journals to capture the special journey to motherhood.
The best pregnancy journals for 2018
Classic Style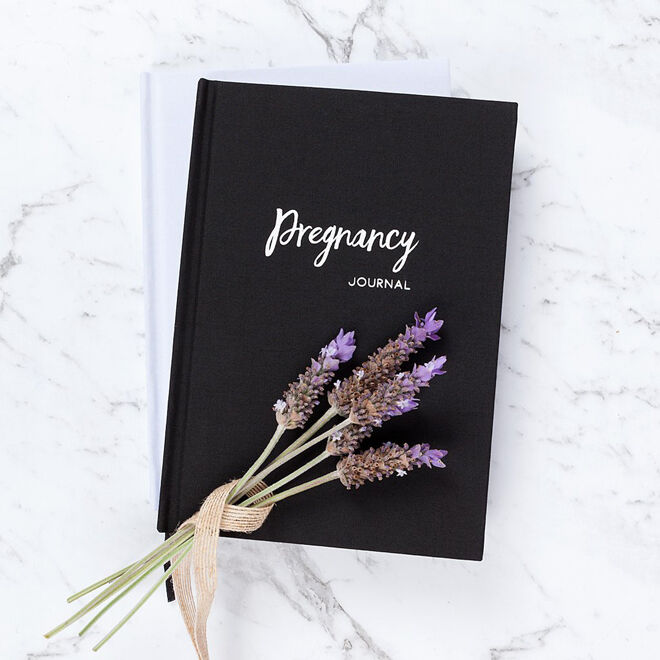 Belle and Grace Pregnancy Journal ($39.95): Classic black and white design, this bound journal is covered in your choice of either white or black linen. Perfect for recording every emotion and milestone you experience on your pregnancy journey with plenty of room to store precious ultrasound pictures and notes to your baby.

---
Bound and beautiful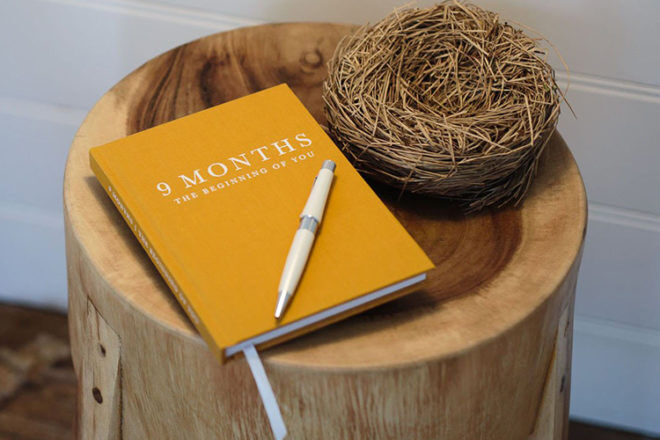 Write to Me: 9 Months Pregnancy Journal ($29.95): A beautifully bound, hardcover journal is a special keepsake. This stunning example has a linen hardcover, case bound with an embossed title and spine. Inside, this journal has the best of both worlds with sections to prompt certain details as well as lined journal pages for you to fill however you see fit.

---
High expectations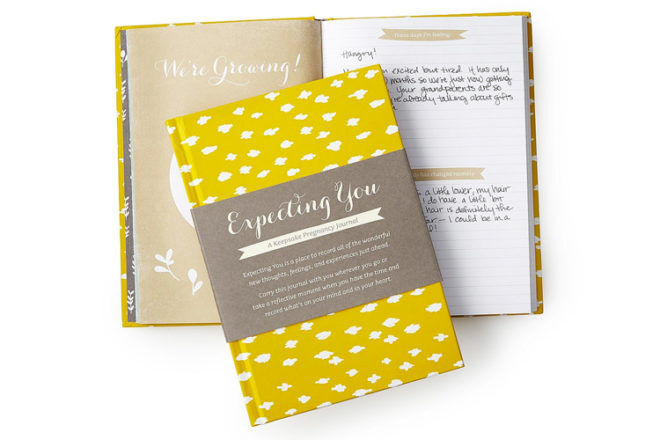 Expecting You: A keepsake pregnancy journal ($29.95): A hardcover keepsake journal with delicate illustrations and a soft colour pallet throughout. There are pages dedicated to each week of pregnancy – carry it with you and record things as you go.

---
Personalised story
Personalised Wood Look Notebook for Pregnancies by Anrol Designs ($36.00): This lined notebook will allow you to keep a diary of your pregnancy in any way you wish. Write as little or as much as you like. Jot down poems, songs, quotes or lists that you thought of during your journey. There are no rules.

---
Hello world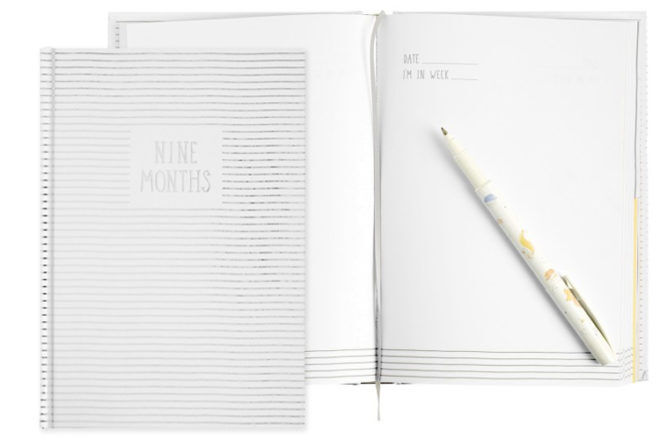 Kikki-K 9 months journal: Hello world ($24.95): Be inspired to make weekly reflections throughout your pregnancy. Blank pages with no lines allow you to express your journey with words, pictures or drawings. Including a set of pregnancy milestone cards this journal will be there every step of the way.

---
A rainbow of feelings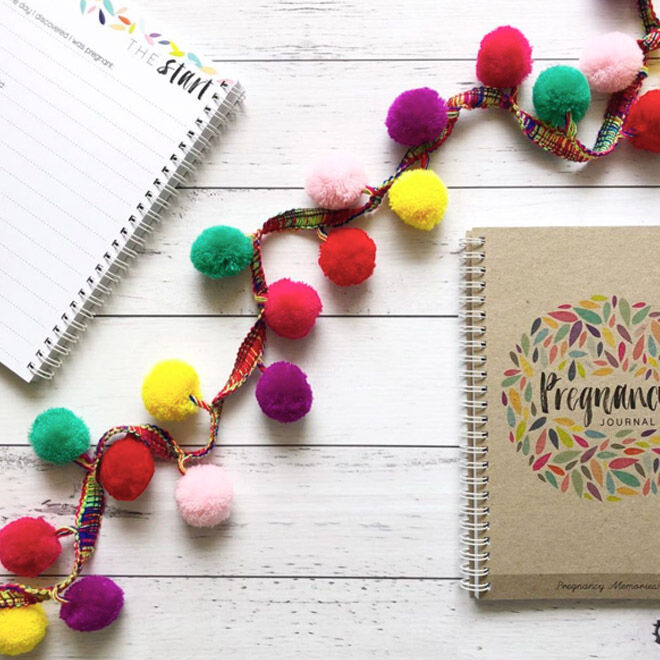 Rhi Creative Pregnancy Journal ($22.50): A beautifully crafted pregnancy journal to fill your heart with joy. Set out in four-week blocks the pages prompt mum-to-be to pen her feelings, cravings and more. With super cute additions such as 'Who I first told' and "How I shared the news' plus pages for photos and keepsakes it's a journal to treasure forever.

---
Hand-made with love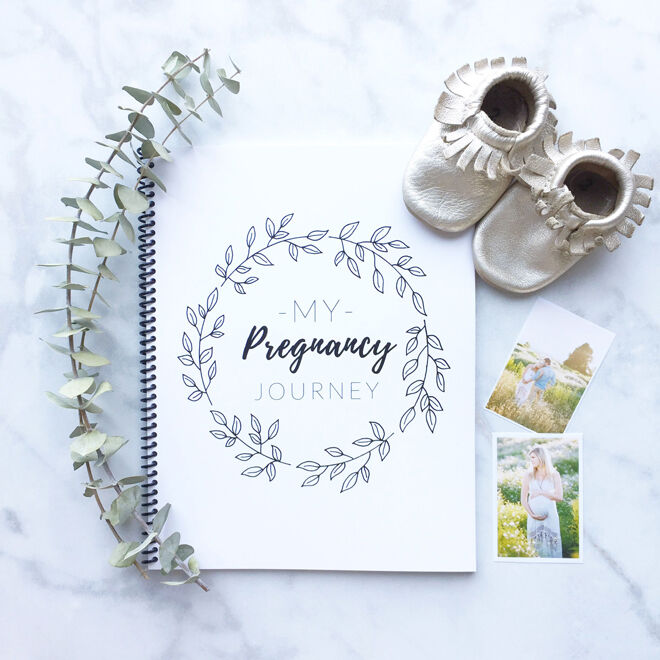 AMKDesignShop My Pregnancy Journey ($40.00): Document your unique nine-month journey in this hand-made modern, floral pregnancy journal. The 50-page book is laid out in chronological order with a weekly journal that goes from 4-42 weeks. Designed to be quick & easy to fill in with simple prompts and lots of room for pictures and to write what YOU want to write.

---
The whole journey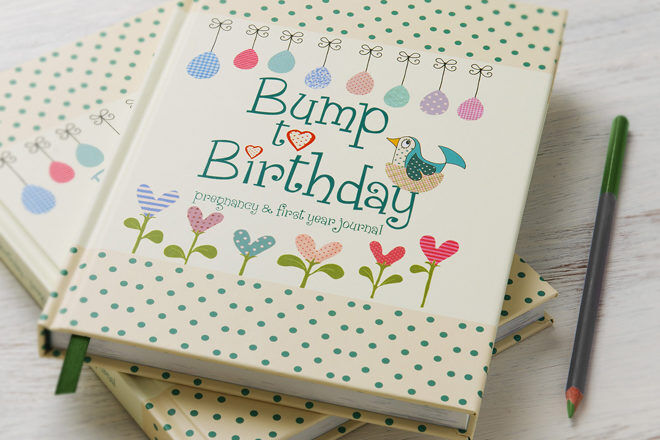 Bump to Birthday by From you to me ($49.95): Keep the story of your pregnancy, birth and baby's first year all in one place with the Bump to Birthday book. This beautifully designed, colour illustrated journal will inspire any parent-to-be to capture the pregnancy journey, the birthing experience, and all the special moments with the new baby, from first movements to first smile, first Christmas to the first birthday.

---
Memorable moments
Bump for Joy by Studio Oh ($32.50): Record the most memorable moments of your pregnancy. Arranged by trimester, Bump for Joy features a variety of writing prompts, checklists, and fill-in-the-blanks-plus plenty of space for tracking your growing bump. There are even spots for displaying ultrasound images, journaling about your feelings, and planning for baby's arrival.

---
Continue your search for the best pregnancy journal
Searching for the best pregnancy journal and still not sure if any of these are right for you? Continue your search online by jumping into one of our closed Pregnancy or Baby groups and ask thousands of other Australian mums what they recommend – 'What to buy' is the most talked-about topic, followed by MIL vents!
Click below and join your group today!