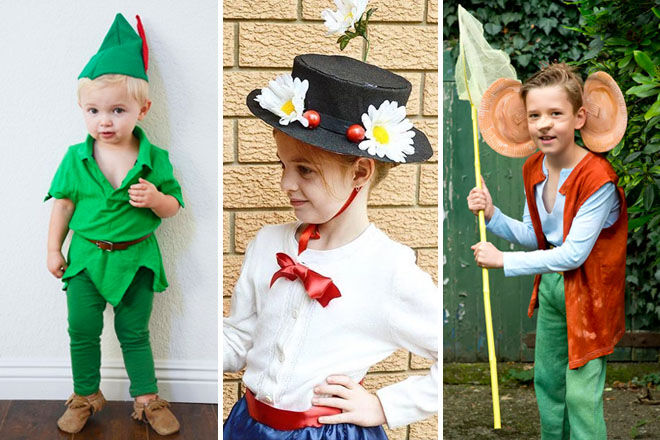 It's that fabulous time of year again. Every August kids big and small celebrate Book Week with a good game of dress-ups. This year we've put together ten classic Book Week costumes to help inspire and ignite your creativity.
Happy crafting.
Down the rabbit hole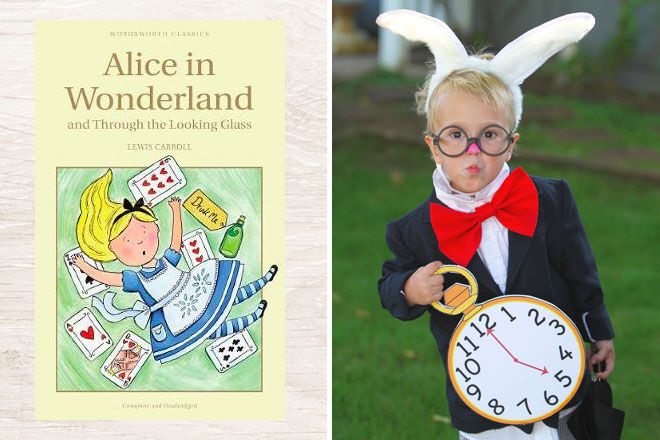 "I'm late, I'm late, I'm late!" – he's the famous fluffy character that just can't keep track of time. Channel the White Rabbit from Alice in Wonderland with a super smart waistcoat and over-sized pocket watch. (via The Weisse Guys)
No damsel in distress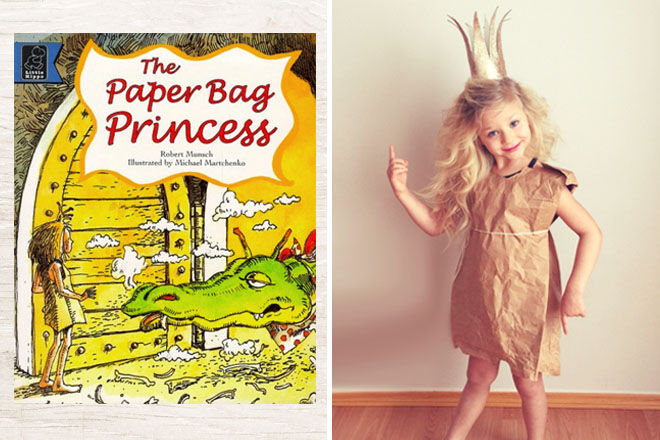 She's definitely not your typical Royal but that's what makes The Paper Bag Princess so lovable. If you're short of time (and energy) this Book Week, this is the costume for you. (via Pinterest)
A lovely human bean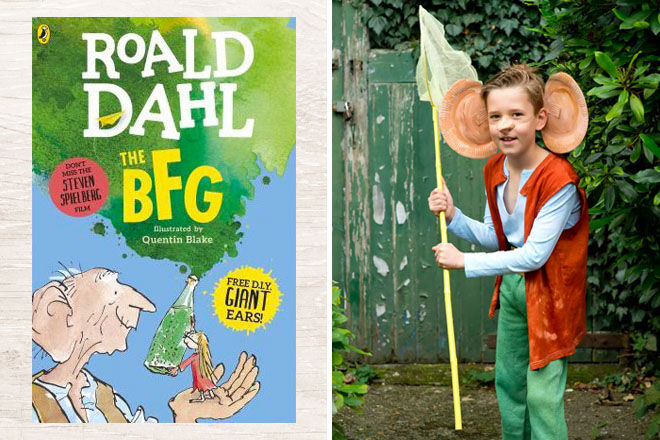 He's everyone's favourite giant. The BFG is a classic book and a brilliant Book Week costume! Simple don his signature vest and a pair of BIG ears. (via The Guardian)
A fearless femme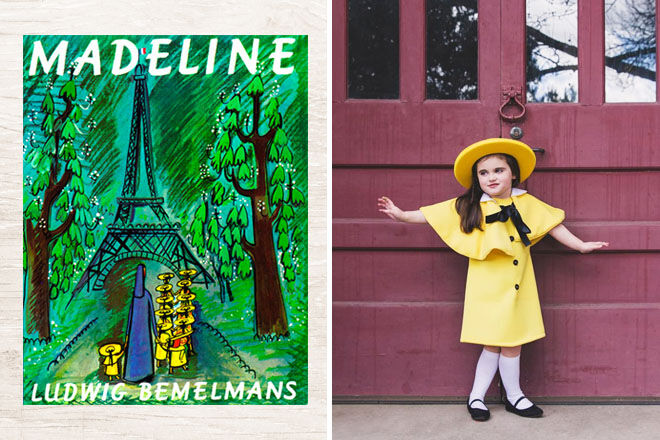 Possibly the only kid who could pull off wearing yellow head to toe. Madeline isn't scared of anything. She's a fantastic role model for little girls and a great character to copy for Book Week. (via Buzzfeed)
Daring Duo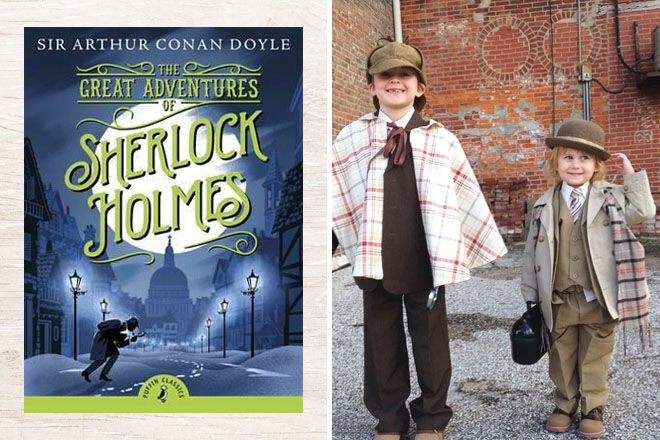 Here's a fabulous costume idea for buddies and brothers. Take inspiration from The Great Adventures of Sherlock Holmes and dress to impress in houndstooth and tweed galore! (via Costume Works)
Fanciful fish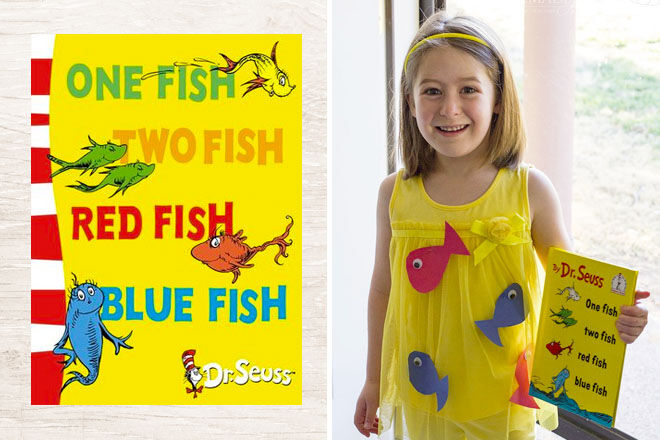 A delight for both the eyes and the ears, the classic Dr Seuss One Fish, Two Fish, Red Fish, Blue Fish can easily translate to a colourful costume for Book Week. (via Homemade for Elle)
To the snow!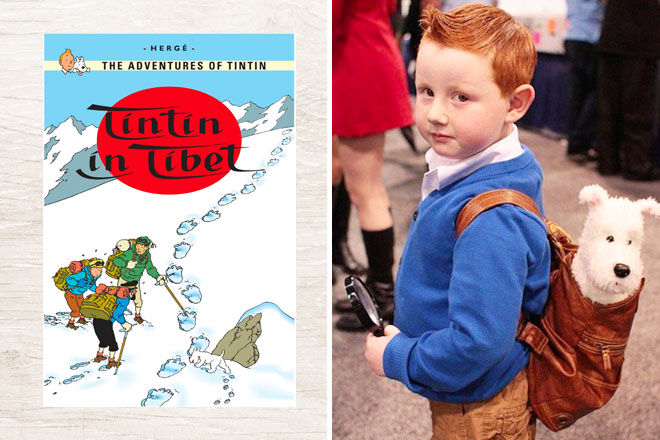 TinTin in Tibet follows the travelling reporter and his trusted pal Snowy as they go in search of his friend Chang. With a simple quiff of hair and a fluffy white terrier, your mini-me can have the look down pat. (via Flickr)
What big bad wolf?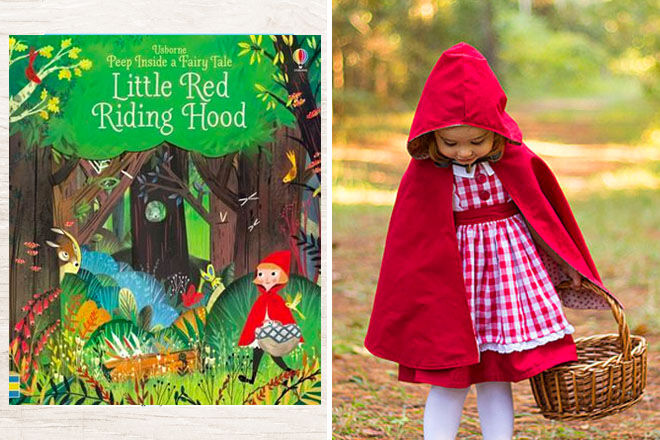 A charming costume for fans of Little Red Riding Hood. Wearing her trademark red cape and carrying a small wicker basket, this Book Week costume really is a cinch. (via Stitched by Crystal)
Away to Neverland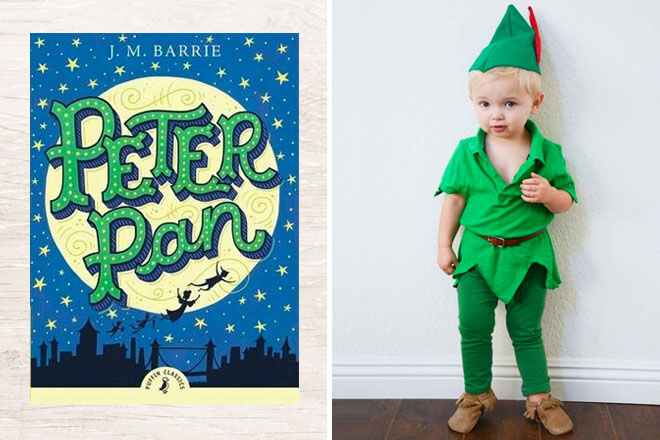 He's the boy who never grew up. Dressed top to toe in green (with adorable pixie boots, of course) your little poppet will love playing the mischievous Peter Pan for a day. (via Merrick's Art)
Not your 'normal' nanny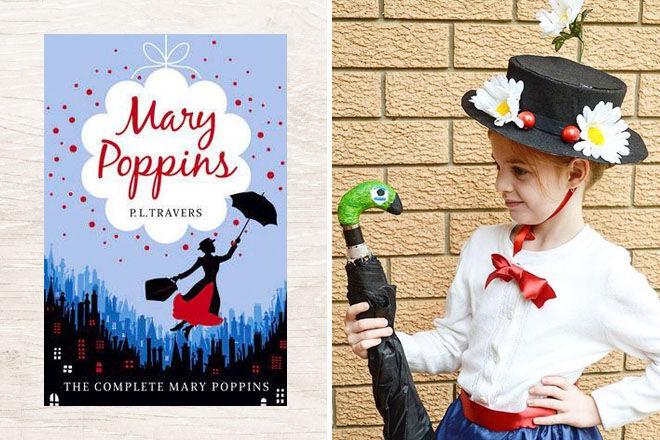 There's something magical about Mary Poppins. From her talking umbrella to her bottomless bag – there are so many prop possibilities with this quirky character. (via Books Kids Love)
Need more inspiration? Check out our other book week costume articles …
• Best DIY book week costumes (2017)
• Best DIY book week costumes (2016)
• Best DIY book week costumes (2015)
• Best DIY book week costumes (2014)