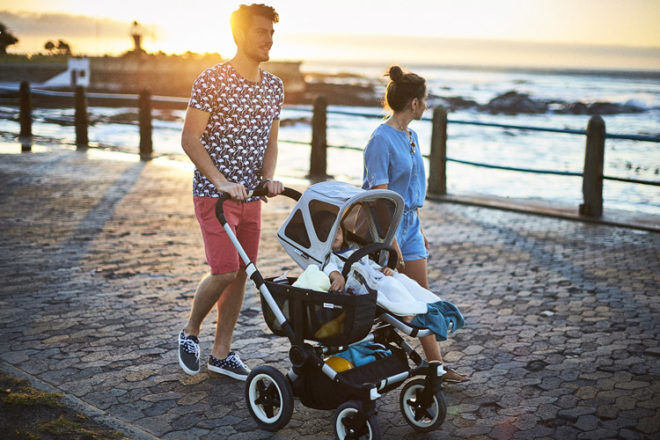 Whether it's a cold winter wind or a gentle summer breeze, a tiny tot in a stroller sometimes needs a little extra cover. A quality, pram-friendly cuddle blanket is a must-have for any new Mum.
Bugaboo has got you covered, with their range of soft and snuggle-worthy blankets.
Whether you choose a Bugaboo soft wool blanket or Bugaboo light cotton blanket, there's a comforter for every season.
Warmth when you need it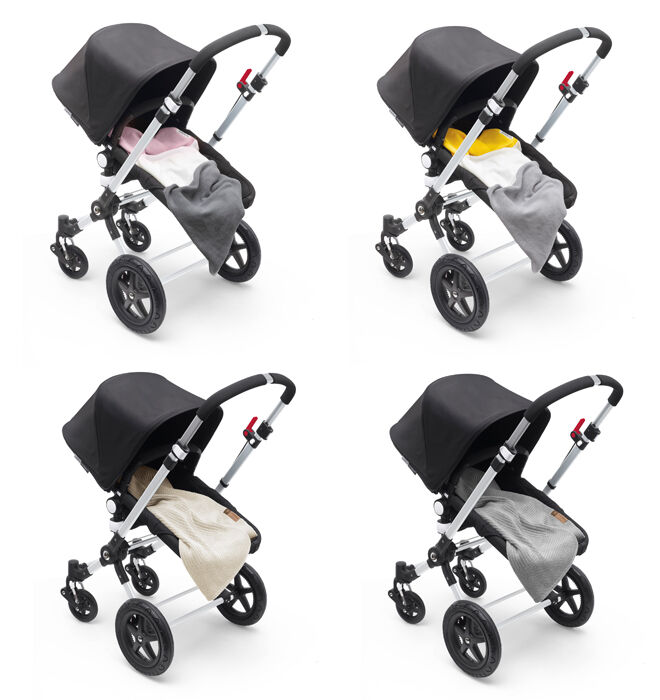 These lightweight blankets are perfect to pop under a pram or roll up in a nappy bag so you can always have them on hand. But they're heavy-duty enough to give that bit of extra warmth your little bug needs.
Soft and breathable, the wool blanket is made from the finest Merino Wool, absorbing and releasing moisture when it's warm and creating an extra layer of insulation when there's a chill in the air.
The breathable fine knit of the 100% natural cotton blanket also makes it a good choice on warmer days, and its soft feel will soothe even the most sensitive skin on a sweaty day.
And because they're made with prams in mind, they're just the right size to lay over your sleepy bear as you stroll along. But it's still large enough to use wherever you go – in the car, to the park, or even at home.
The perfect gift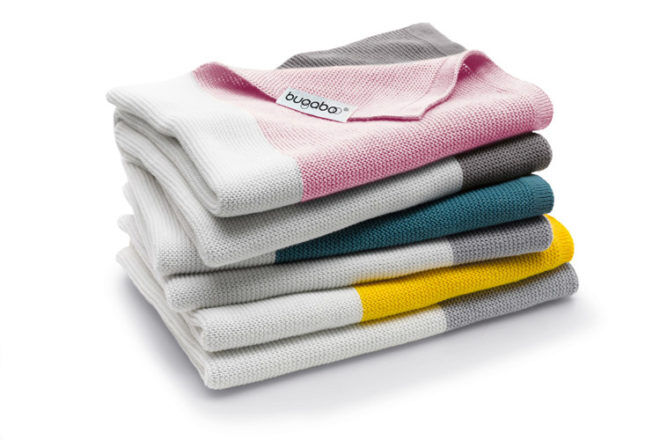 Buying a special gift for a new mum or mum-to-be can be a challenge. Do you know the baby's gender? What size should you buy? Will it match Mum's taste? With a bugaboo blanket, you can't go wrong.
There's no need to worry about size, season or style. They work well for boys and girls, with the wool blanket coming in in a range of soft, neutral colours and the cotton blanket adding just a little pop of colour. And their uber-soft fabric makes them feel super luxe, just the ticket when you're after something that's a little bit 'extra'.
Currently available in soft pink and bright yellow.
Made to last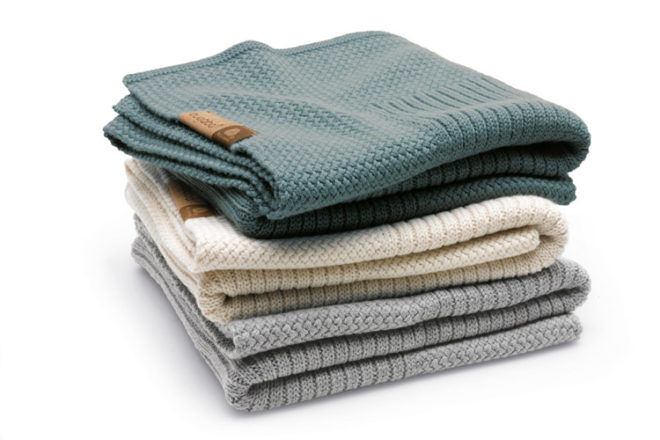 Use it for years, in and out of the pram, and because it's a Bugaboo, you can be sure these blankets will last the distance. Made with messy babies in mind, the easy-care fabric is also machine washable. The quality fabric also means that even after a tonne of washes, it's sure to be kind on bub's delicate skin.
And with their intricate weave and classic design, it's a keepsake sure to be passed on for generations to come. Currently available in light grey and off-white melange.
Available online soft wool blanket ($174.95) and light cotton blanket ($99.95).