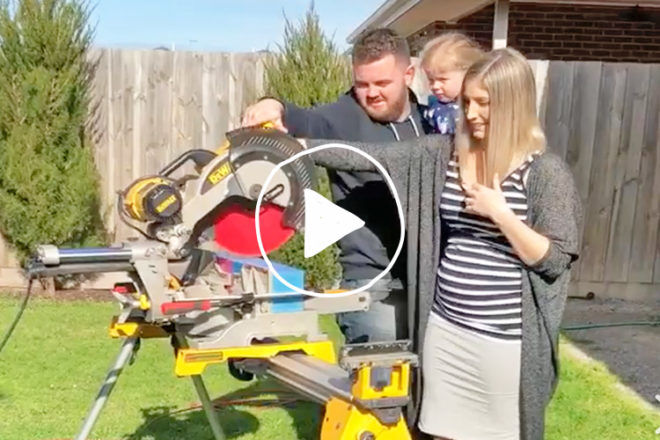 It's possibly the 'Aussiest' gender reveal ever created.
In a tribute to carpenter dad-to-be Mike, his wife Ellery came up with a unique way to reveal the gender of their second child – using a saw, block of wood and chalk bombs. Because: 'Straya.
Ellery, a member of the Mum's Grapevine Spring Due Group says she wanted to create something a little different for her gender reveal, in honour of her chippy husband. And this is what she came up with:
Ellery explains: "My husband got a block of wood, routered out a slit right in the middle and gave it to a mate with the gender on a folded piece of paper along with two blue and two pink chalk bombs from big W. His mate then filled the hole popped a second piece of wood on top drilled it shut and painted it with spray paint to exactly where we needed to cut." Very clever!
Our Due Date Group members have come up with some fabulous ways to reveal the gender of their bubs, including this covered in colour gender reveal.