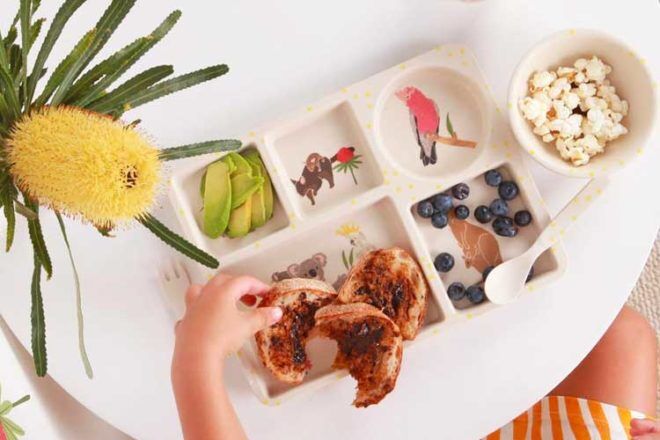 Toddlers love to explore food – the texture squishing through their little fingers, and the smell of it smeared on their chubby cheeks. But some tots prefer their food to stay separate, thank you very much, and that's perfectly ok too.
If your toddler can't abide the broccoli trees touching the carrot soldiers, we've tracked down some fabulous divided plates to keep mealtime wars at bay.
Here are our favourite divided plates for no-touch toddler meals.
Bamboo wonder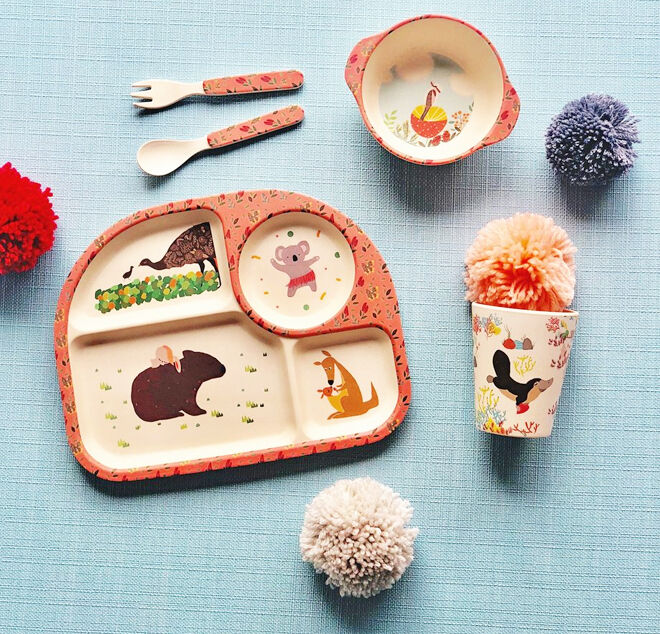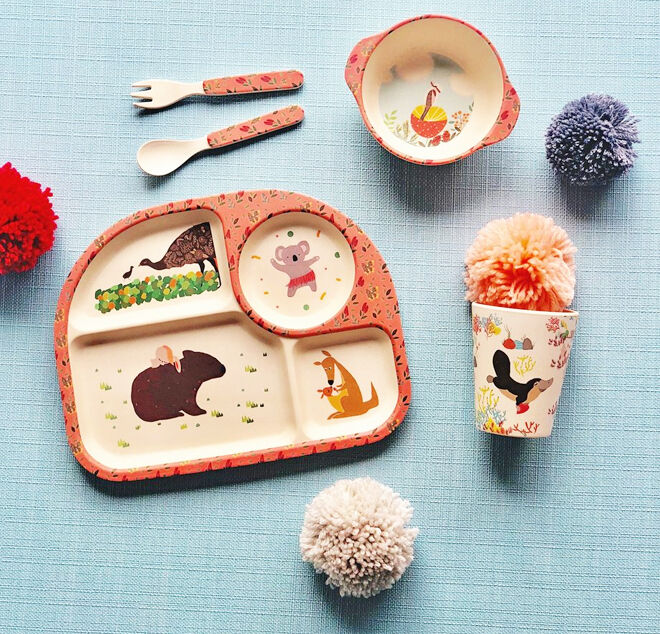 Suki McMaster ($39): Made from biodegradable bamboo fibre, here's a divided plate that not only keeps food from touch but is super cute to boot (and dishwasher safe).
---
Sensory delight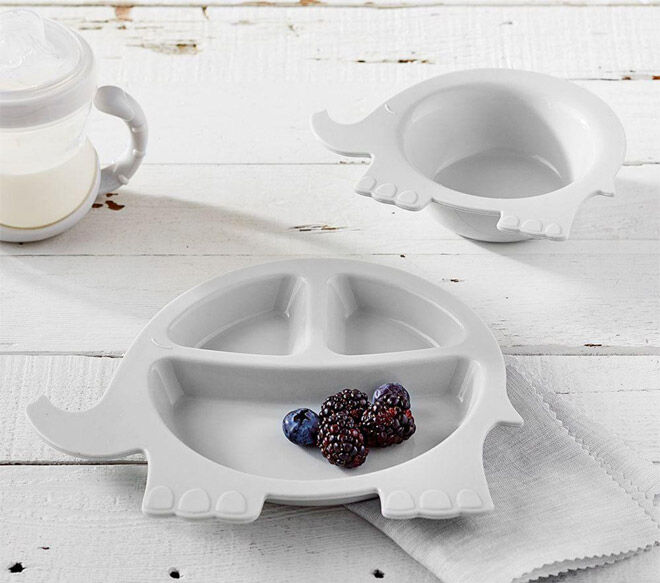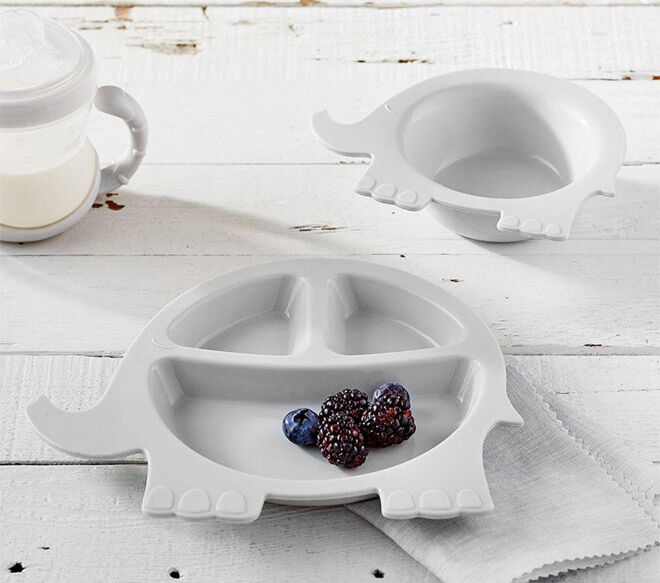 Silicone Elephant Shaped Plate (from $14): Gorgeous, hey? Made from heat-resistant silicone the adorable elephant plate keeps food creep at bay and protects your table. So there's no need for a placemat.
---
Stay put silicone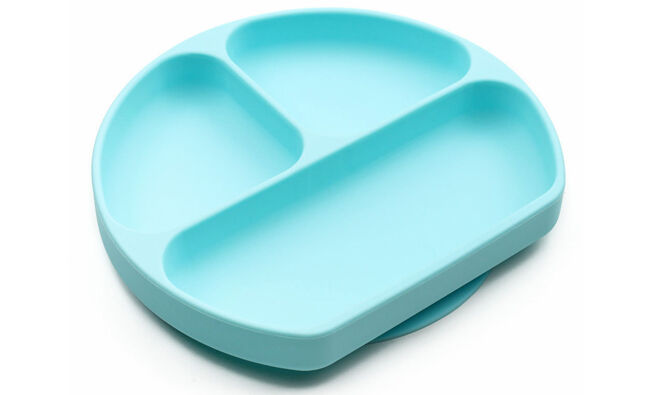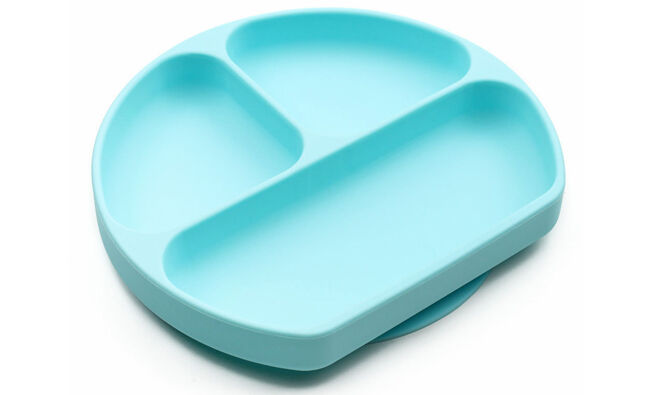 ToyMyToy ($23.90): Easy clean, dishwasher safe and with a little secret underneath that will stop it sliding around on the table (or being thrown from the highchair!).
---
Deep dish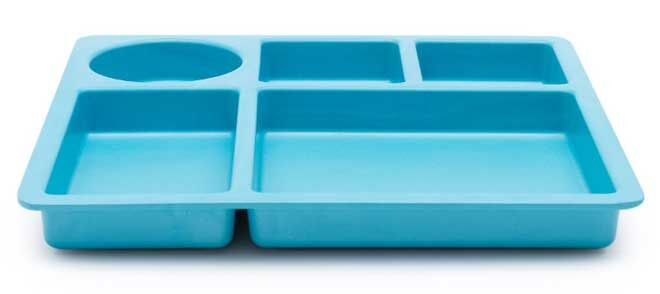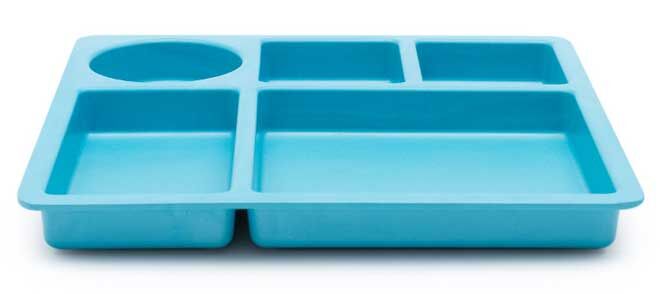 Bobo&Boo Divided Bamboo Plate ($19.95): Deep walled for generous portions (and to stop food escaping) this beauty also has a handy drink holder. Clever!
---
Keep a lid on it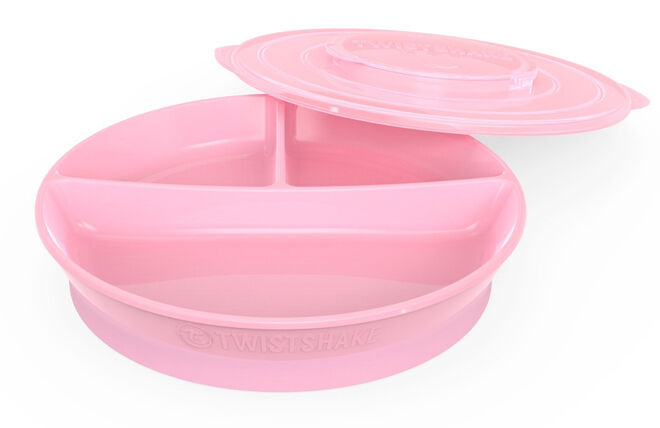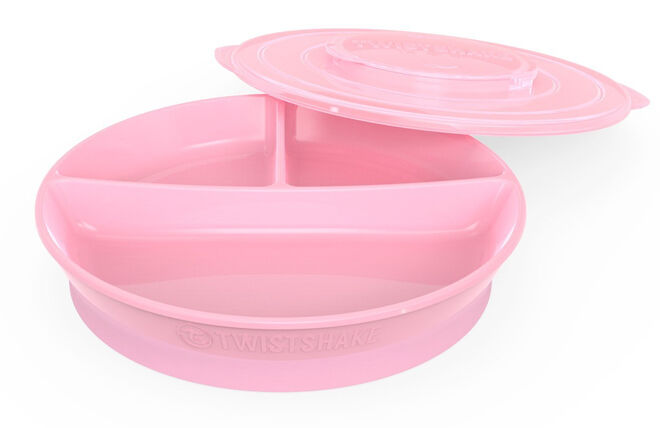 Twistshake Divided Plate ($22.95): With its anti-slip bottom and smart lid, this Twistshake makes no-touch meals on-the-go a cinch.
---
Steely meal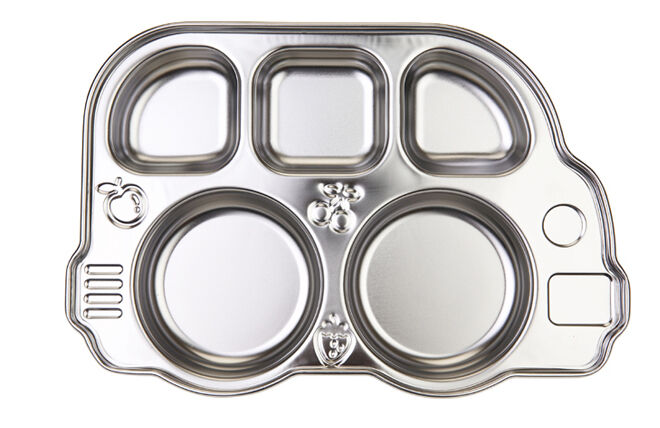 Innobaby Din Din Smart Stainless Divided Platter ($34.65): Super clean stainless steel, coupled with a clever lid makes for swoon-worthy meals wherever you are.
---
No meal drama llama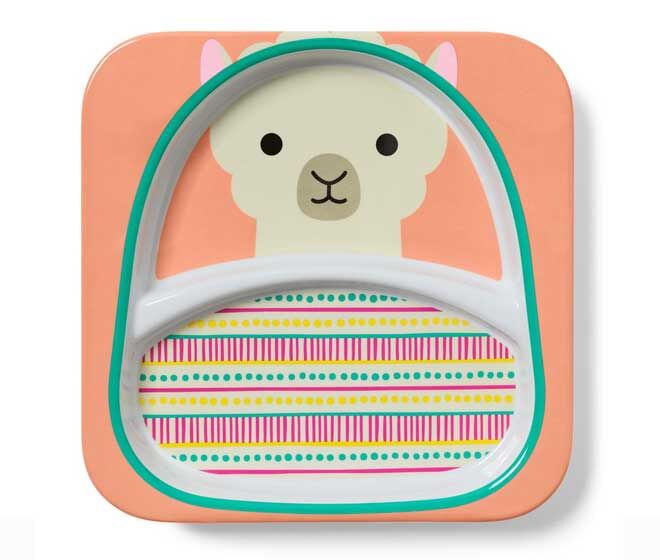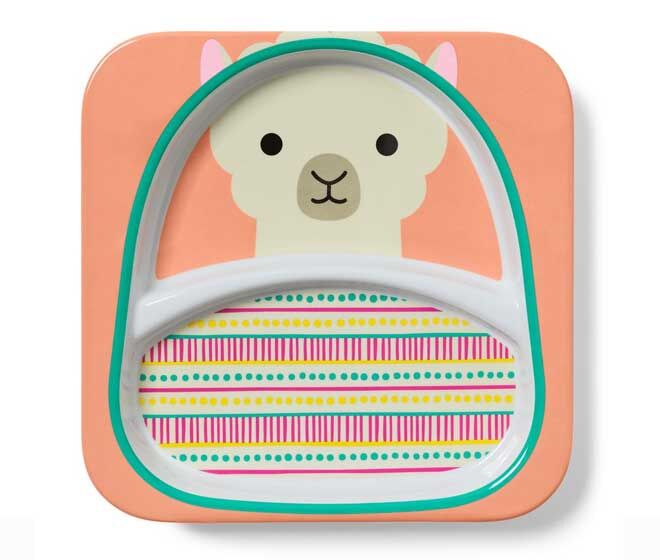 Skip Hop Melamine Set ($19.95): Without a doubt the best way to stop mealtime drama – use a divided plate withe a cute llama. Problem solved.
---
Enviro-friendly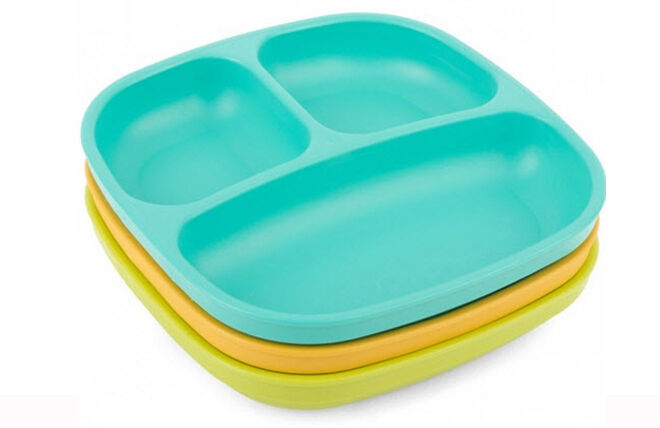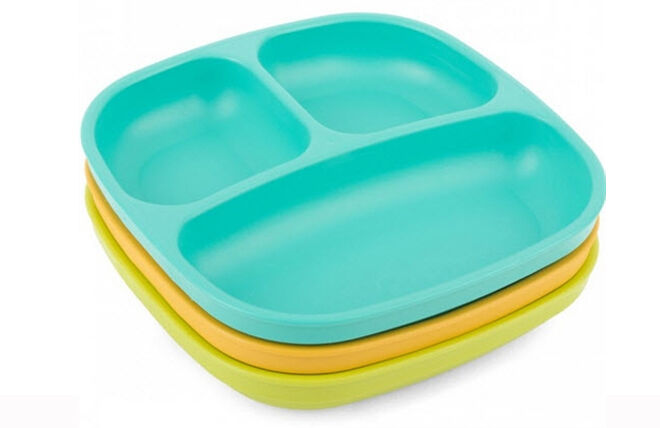 Replay Divided Plate ($5.95): Made from recycled milk jugs, each plate keeps three milk jugs from hitting the landfill pile. They're also dishwasher safe and lightweight.
---
Beary cute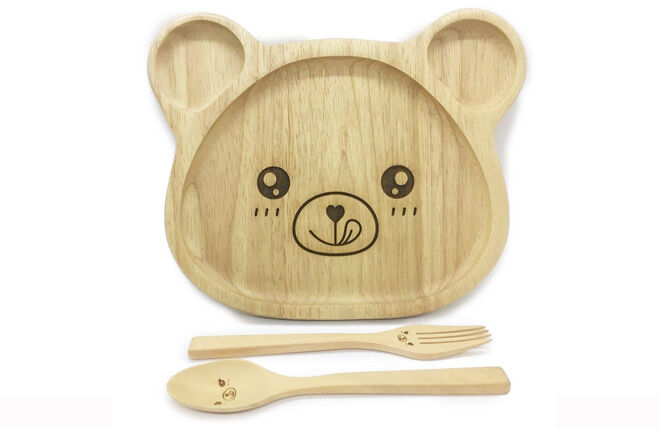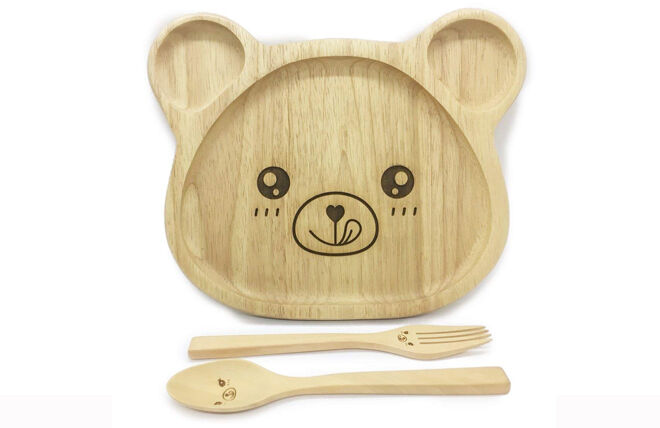 WitnyStore Divided Plate ($68.12): A wooden wonder to delight and hopefully get the kiddos chomping down on dinner without fuss. Who wouldn't want to help bear clear the food from his ears?
---
Done by Deer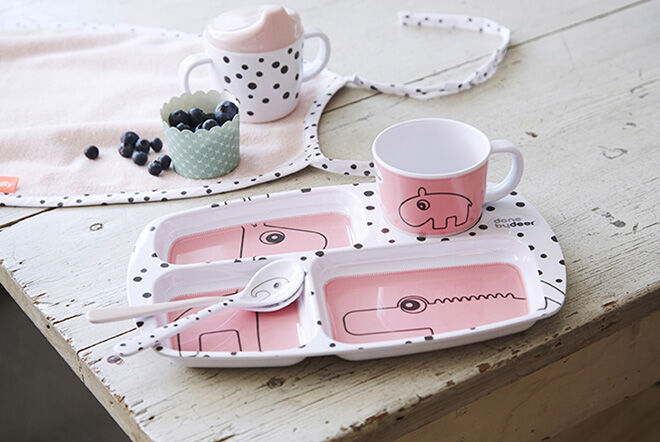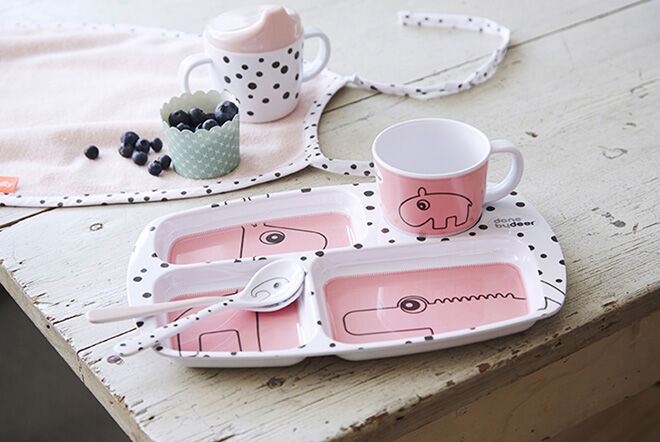 Done by Deer Plate Set ($81.25): Generous compartments for kids with big appetites, and a cosy little spot to keep a drink at hand.
---
All in place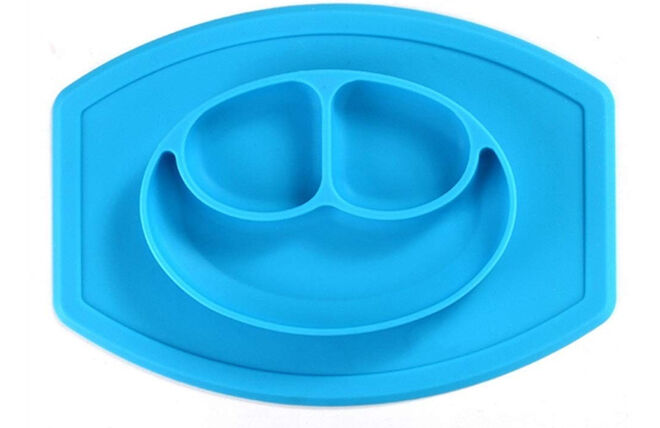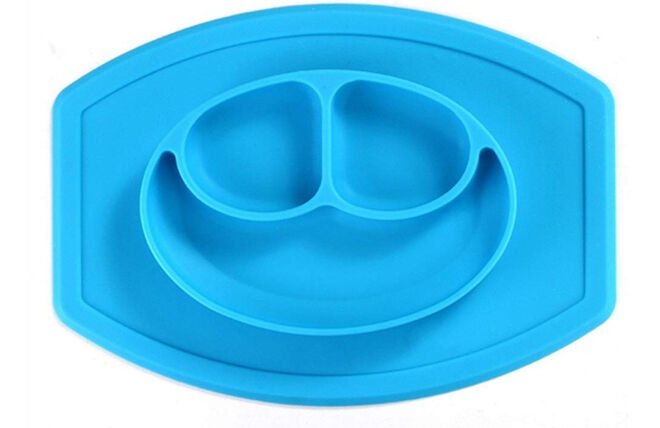 Gelaika Placemat and Divided Kids Plate ($23.82): A placemat and divided plate in one – genius! A generous size to keep food where it should be, and it suctions onto tabletops for a no-spill bonus.
---
Food play plate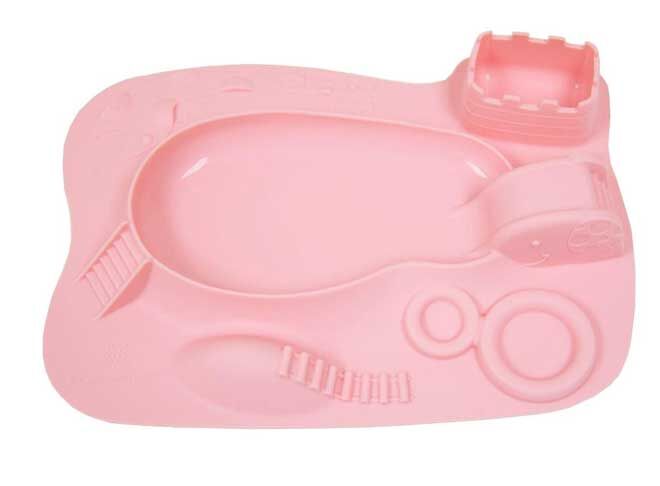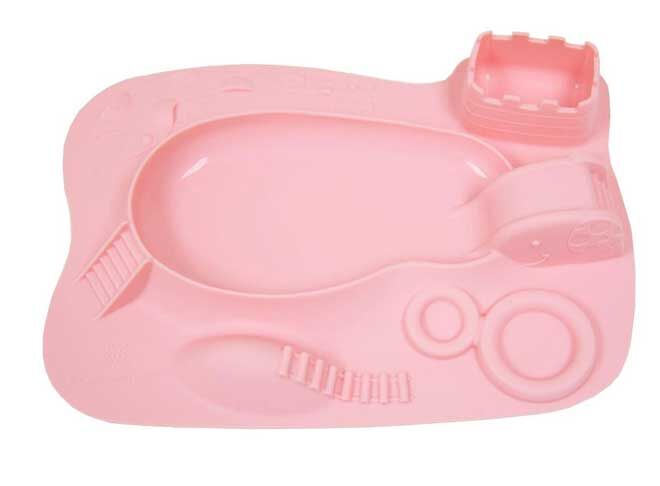 Marcus & Marcus Amusemat ($24.99): Letting tots play with their food is brilliant for their development, and the Amusemat is a little foodie playground. Perfect for little ones who need encouragement at mealtimes.
---
Ready, set, eat!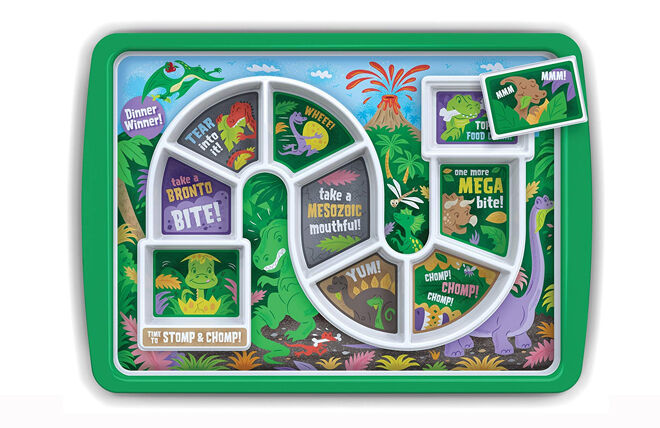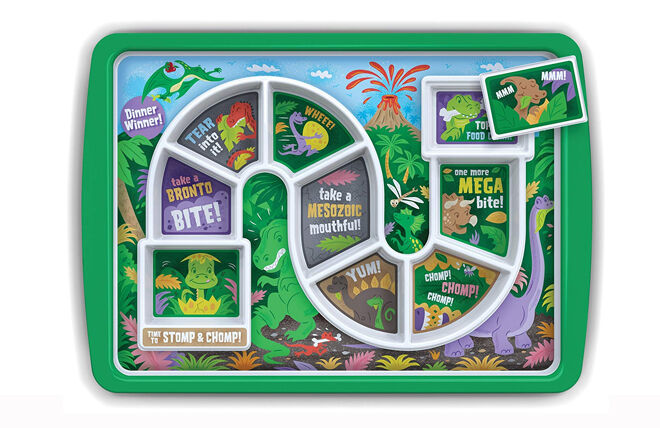 FRED Dinner Winner ($26.95): Winner, winner, chicken dinner! A little food in each section and kiddos can munch their way to the finish line for a sweet surprise!
---
Cute compartments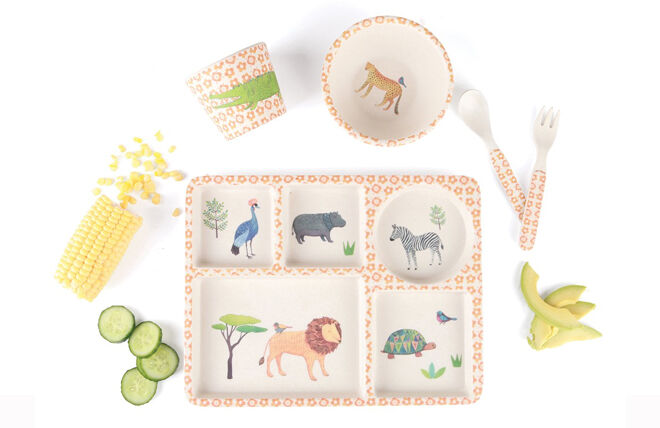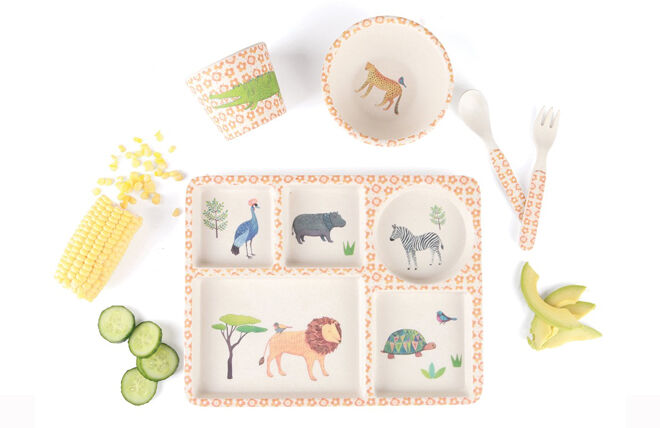 Love Mae Bamboo 5 Piece Set ($35): A dinnertime delight, the Love Mae divided plate is a calming influence at what can be a chaotic time of day.
---
Lucky ducky!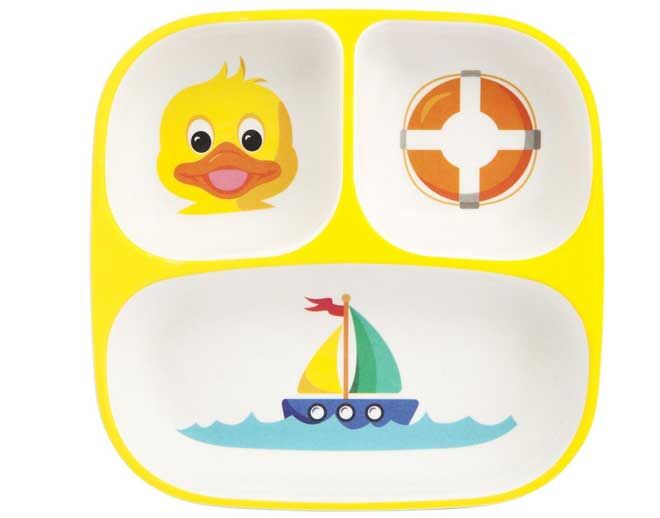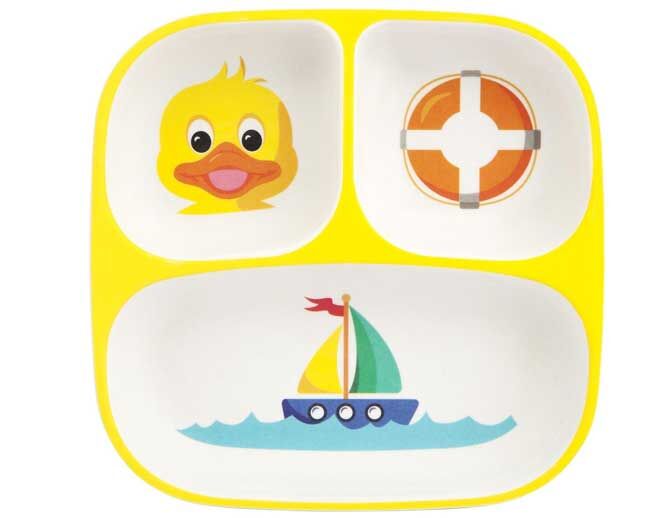 Eco Kids Ducky Plate ($12.95): Eco-friendly and dishwasher safe, the adorable Ducky Plate is a bight and colourful way to keep food separate and tots entertained.
---
Dinner from the deep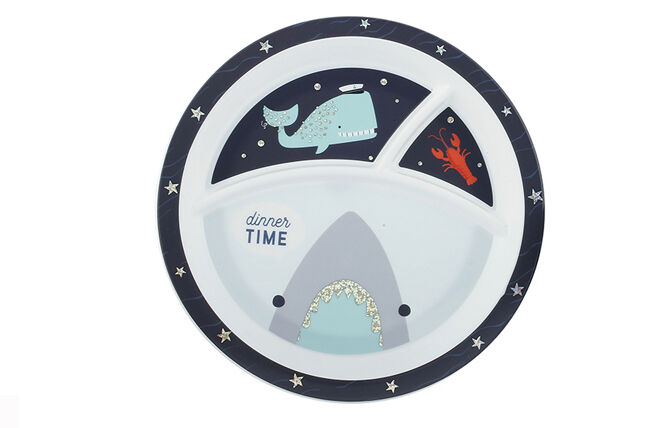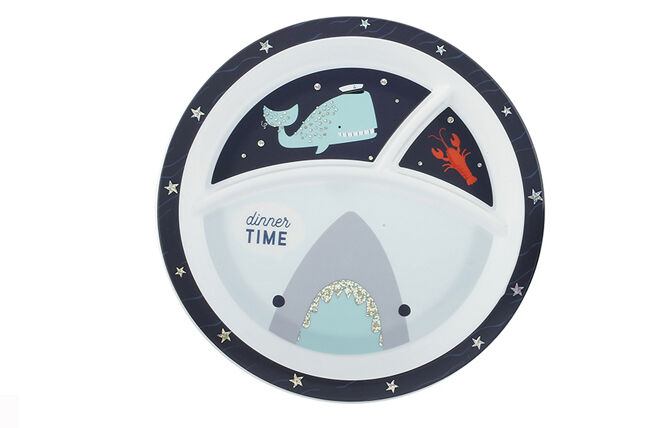 Shark Theme Dinnerware Gift Set ($7): Just when you thought it was safe to go back to the dinner table! A visual delight and a simple, microwave-safe way to stop food touching.
---
What a hoot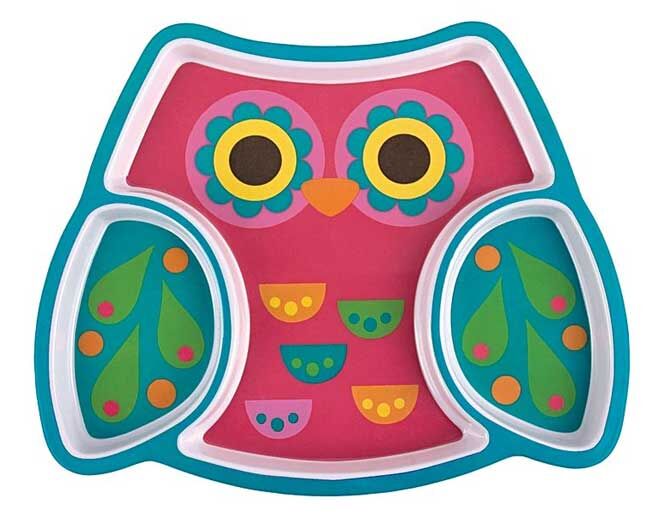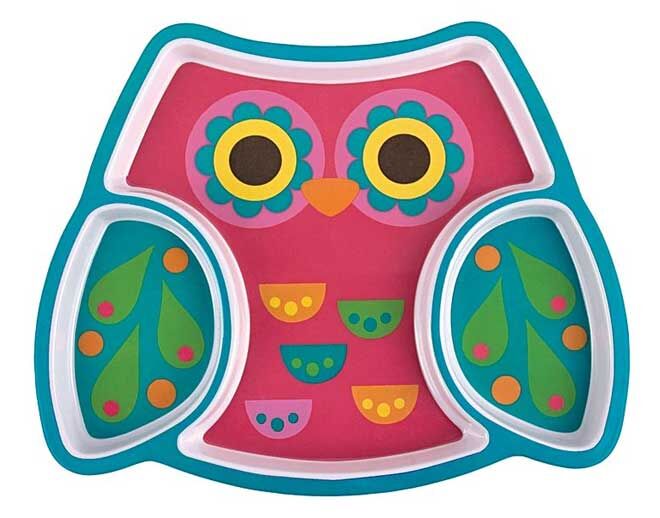 Divided Melamine Plate ($16.95): Free from BPA, PVC and phthalates this bright little guy uses his wings to keep sauces and sides away from the main attraction.
---
This article is curated by our Editors and includes affiliates and/or paid inclusions. See our Disclosure Policy.
Know a product we should add to our list? Contact us and let us know.
Find more products for mealtimes …
From perfect cutlery sets to the sweetest sippies, take a peek at these roundups for more mealtime inspiration.
Read this: 3 reasons babies and kids should play with their food