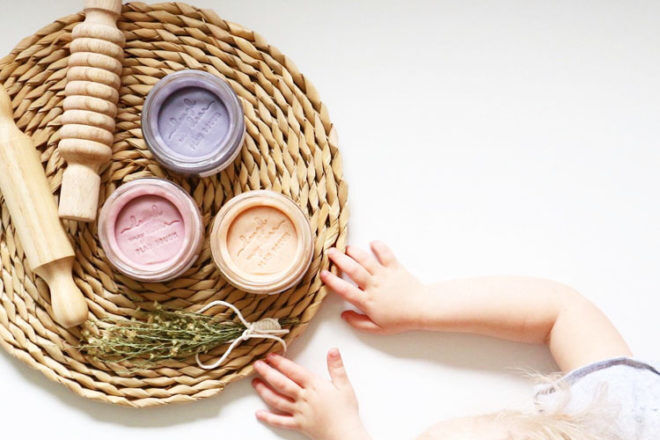 Play dough is a fantastic tool for developing kids' fine motor skills. The squishing, rolling, patting (and often eating!) fun is endless. But as much as we love the squidgy stuff, a lot of commercial play dough is full of hidden nasties, and this is where Dough My Dear is deliciously different.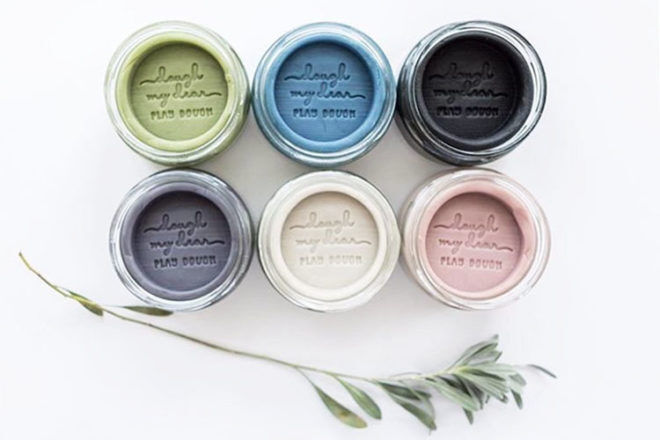 The handmade play dough is lovingly produced from premium baking ingredients and each individual jar smells divine due to the scented food-grade elements used in the making process. As a result, you can soak up yummy smells of coconut, licorice and passion fruit while your little poppet plays.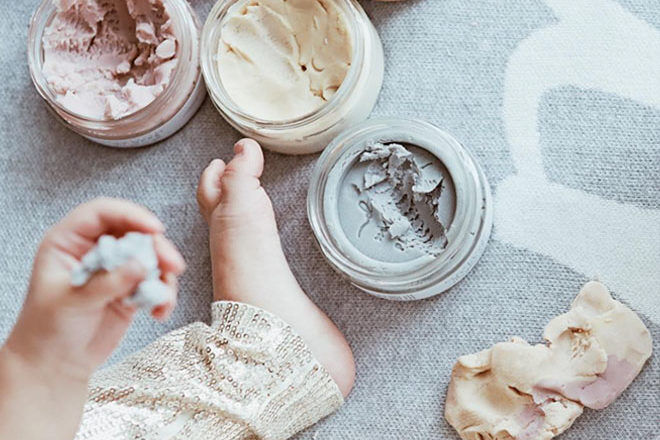 Dough My Dear is available in petite ($6.95), medium ($9.95) and grande ($14.95). The hardest part is deciding which colours and flavours to choose from!
Available online from Dough My Dear (from $6.95).