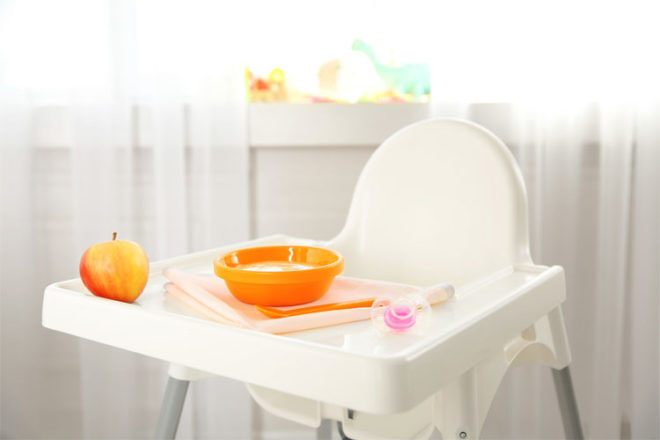 Feeding babies common high-allergy foods like peanuts and cows' milk before they turn one may stop them from developing food allergies, according to the latest advice.
Previously, parents had been told to avoid high-allergy foods during pregnancy and delay introducing them to babies. The new advice calls for peanuts, tree nuts, cows' milk, egg, wheat, fish, shellfish, sesame and soy to be given to babies before their first birthday.
Delaying high-risk foods leading to allergies
The number of Australian infants who suffer from food allergies has risen to one in ten and experts believe avoiding high-risk foods early in life has contributed to the increase.
"People don't realise that you're often not born with the allergy, you're born with the genetic tendency to develop allergies," Associate Professor Richard Loh from the National Allergy Strategy told 9News. "It's the wrong advice and it probably contributed to the rise of food allergies."
Perth researchers are heading up the Food Allergy Prevention Project in Western Australia, promoting feeding babies common allergy-causing foods before they turn one.
"Some infants will react, it's very important people realise that, but we believe these infants would have reacted whether it was at eight months or two years," said Assoc. Prof. Loh.
Introducing high-risk foods
A website has been developed as part of the project, with information for parents about how to introduce solids to their babies. It also details how to manage eczema for allergy prevention in baby's first 12 months. Scientists believe giving high-allergen foods to babies before they turn one could reduce allergies by up to 80 per cent.
The new advice is to start introducing high-allergy foods to babies when they're ready at around six months, but not before four months. First foods can include peanut butter and well-cooked, mashed egg. The researchers recommend trying them soon after baby wakes so you can watch for any allergic reaction. The advice is to try a little mixed in with baby's usual food, like veggie puree. If there is no reaction, the foods should be regularly offered to baby – about twice a week, gradually increasing the amount.
More information on introducing high-allergy foods to your baby can be found at Nip Allergies in the Bub.