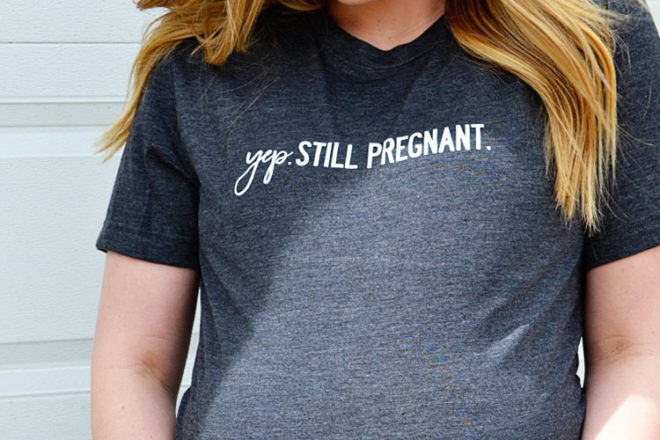 You know you're pregnant, your partner knows your pregnant. And yet walking around with a slightly bigger belly isn't giving the game away to anyone else. So whether you're looking for a fun way to announce your pregnancy or wanting to give strangers a nod with a cheeky pregnancy slogan, we've found the best funny maternity tees to help you do it.
Here are the best maternity t-shirts to totally rock your bump.
Food baby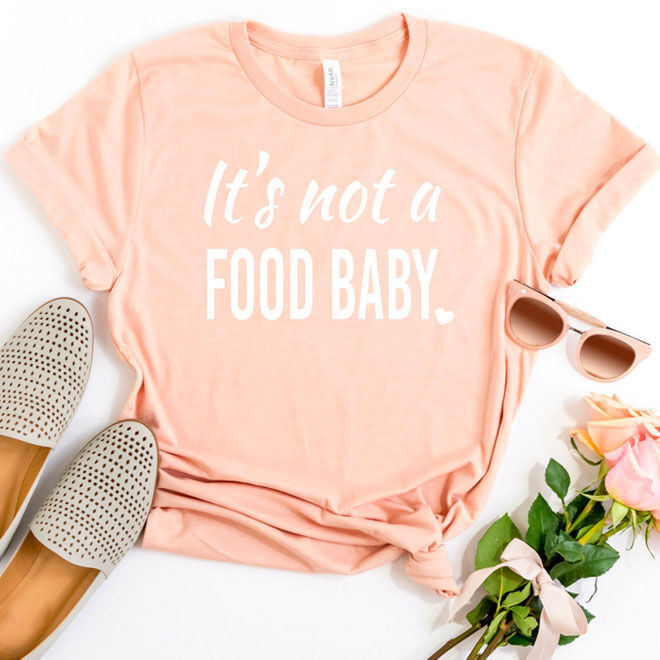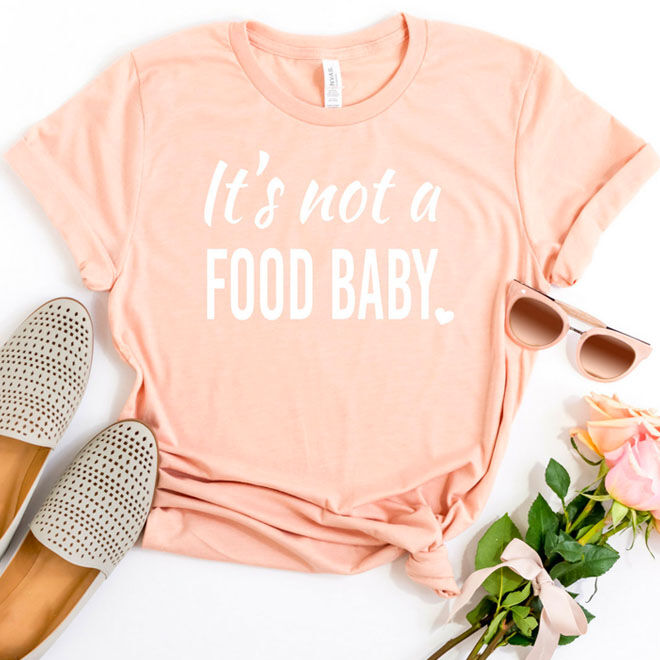 It's not a food baby ($26.79): But you now have an excuse to eat EVERYTHING. Go ahead.
---
It's growing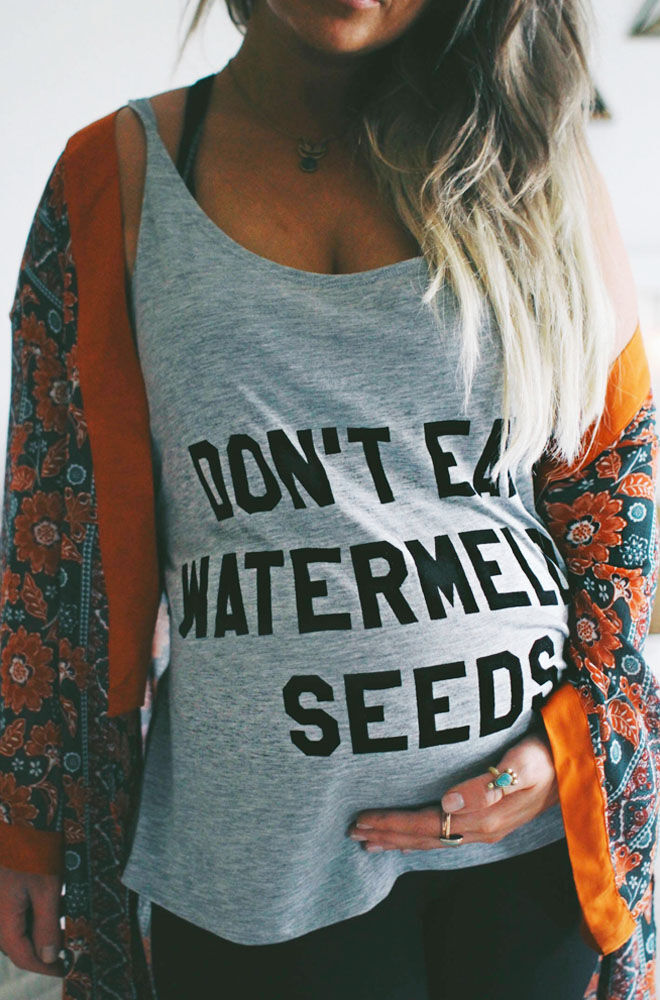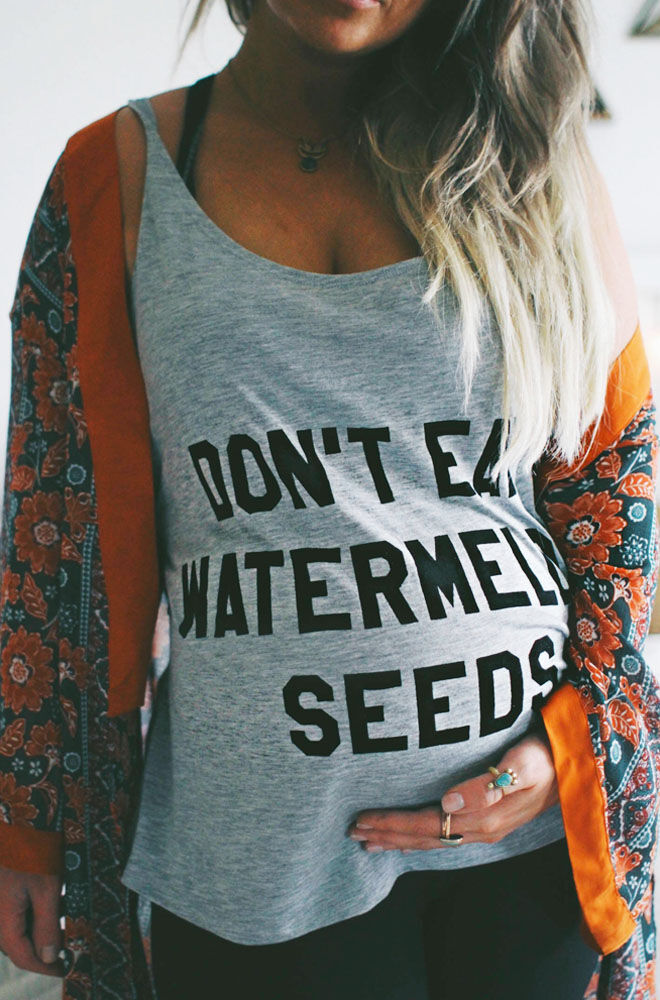 Don't eat watermelon seeds ($45.49): Old wives tale, food myth or just a funny slogan. Either way, you'll receive a few smiles wearing this maternity tank.
---
A pet for your pet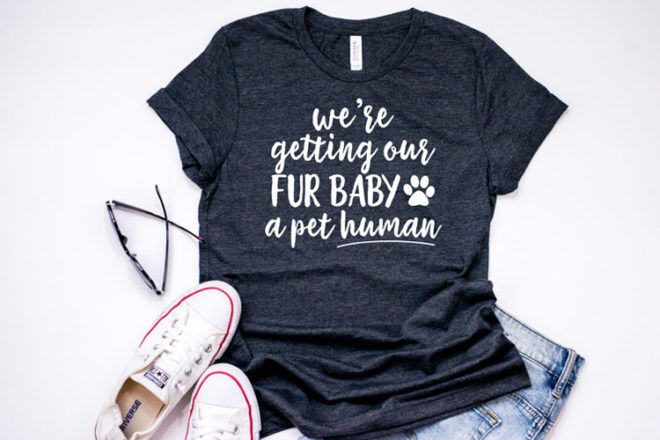 We're getting our fur baby a pet human ($31.27): A new pet for your existing, slightly hairy one. Purrrrfect!
---
So thankful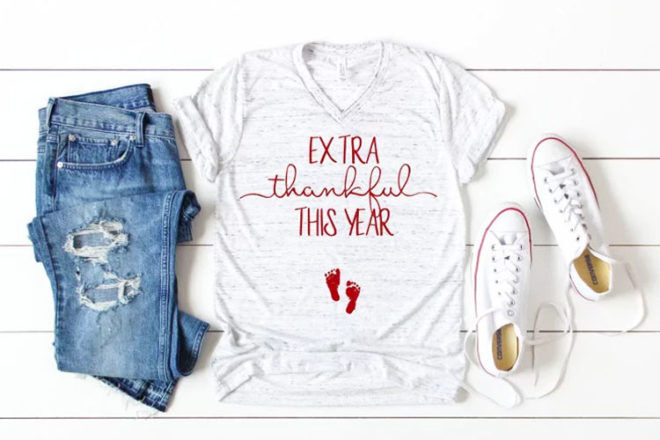 Extra thankful this year ($34.12): Let everyone know you have an extra special reason to be thankful this year.
---
Pregnant as…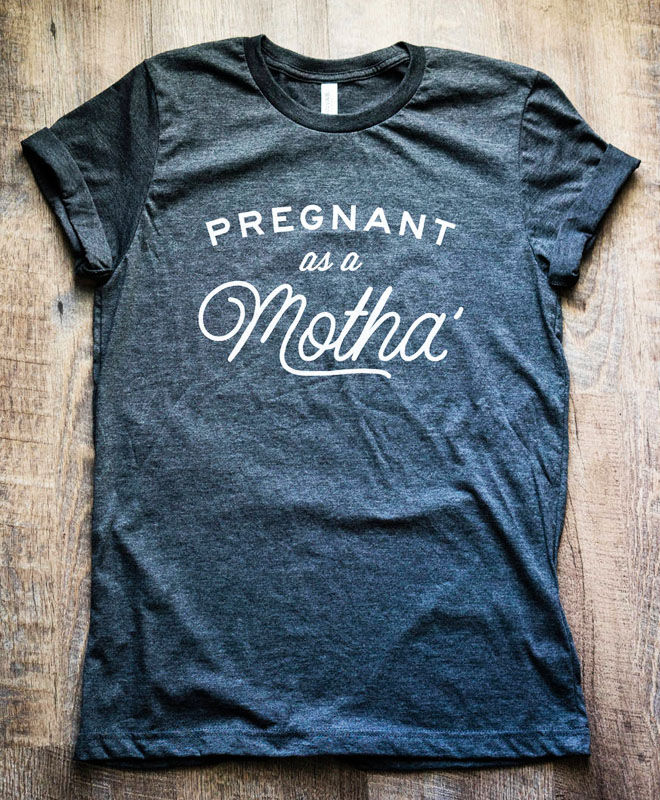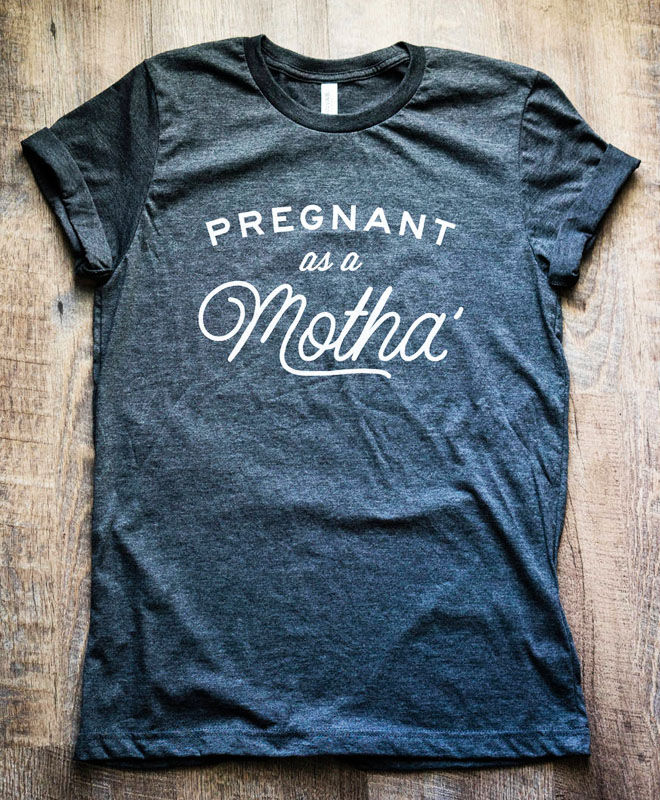 Pregnant as a motha' ($32.68): Your body is feeling it, your brain is feeling it and your emotions are definitely feeling it. Let it all out, girl.
---
You're glowing!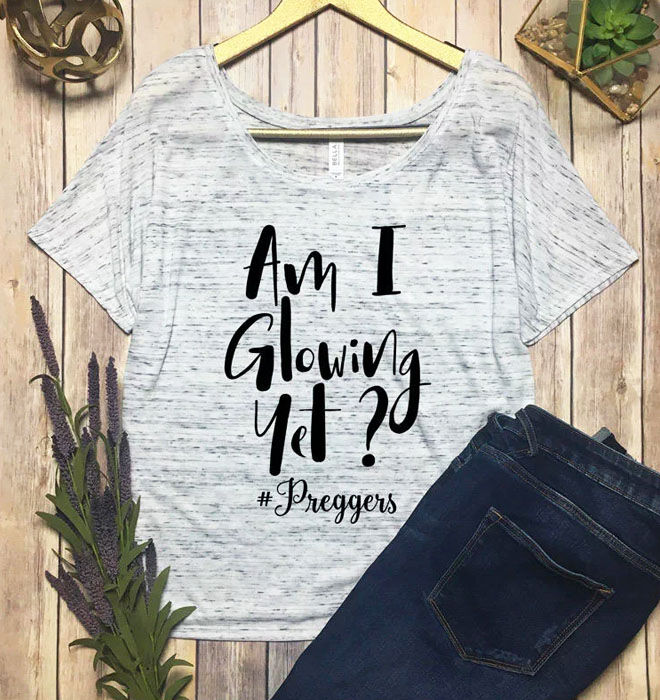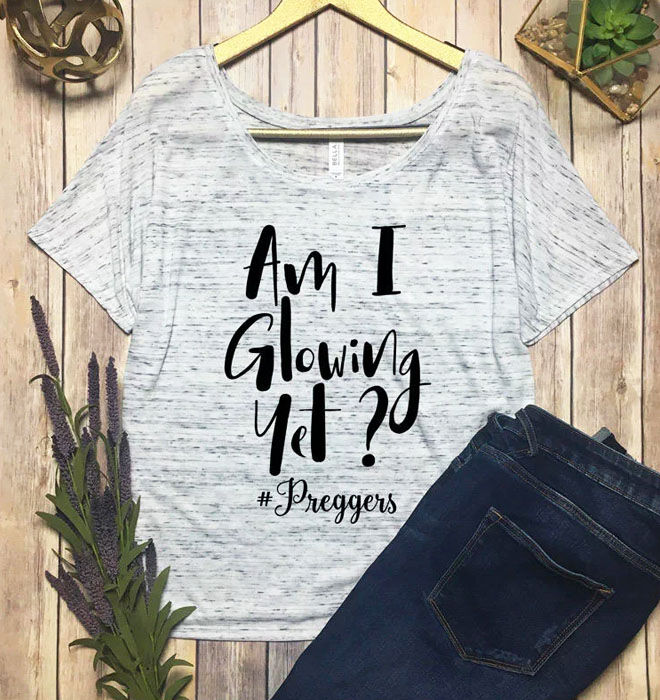 Am I glowing? ($33.26): Still waiting for the positive signs of pregnancy to show themselves? Get ahead and get all the compliments you can with this not-so-subtle maternity t-shirt.
---
The bump made me…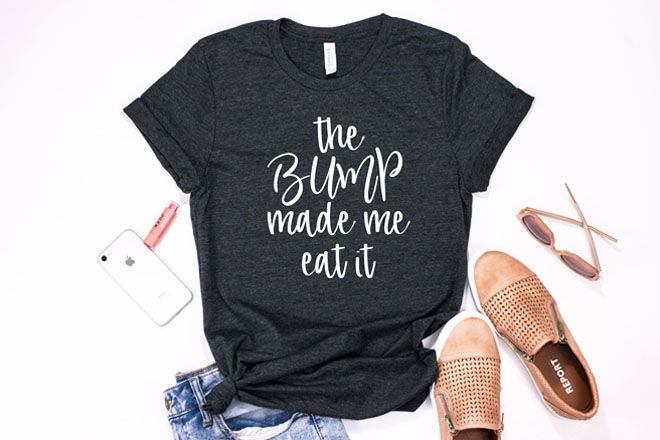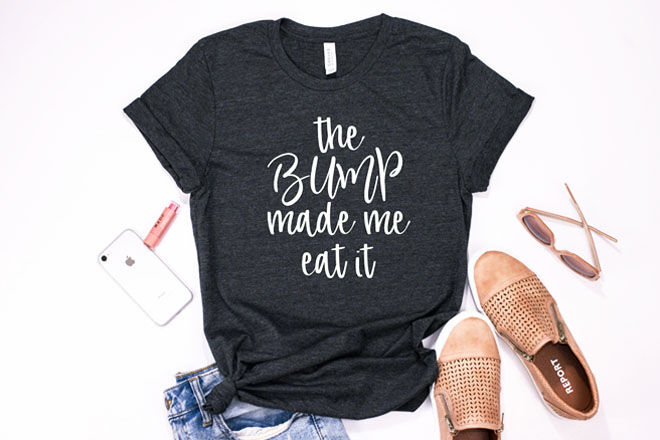 The bump made me ($31.27): It's a good excuse and you've got nine months to use it.
---
The one thing I miss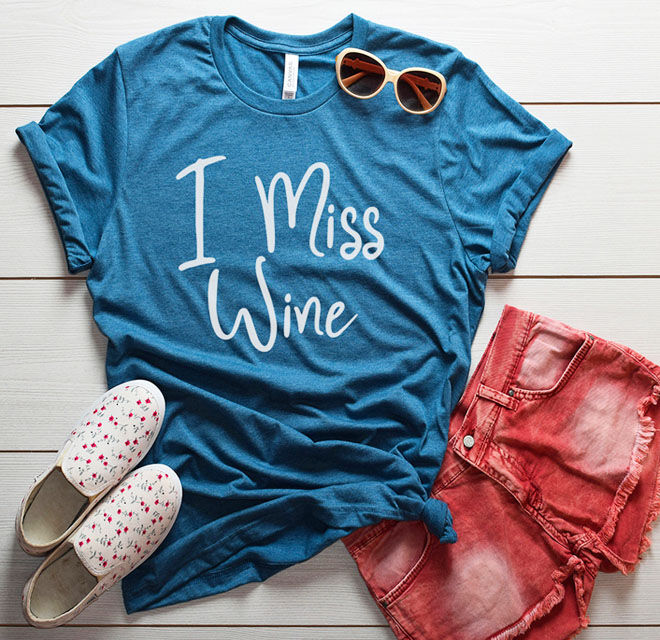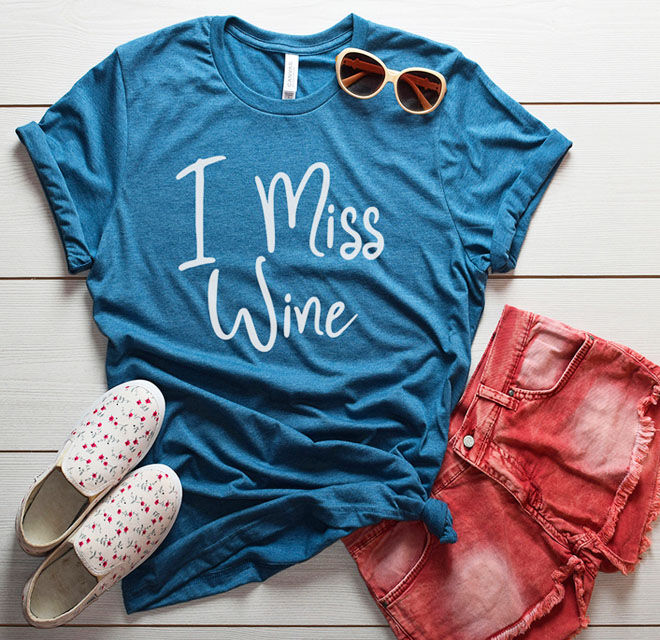 I miss wine ($28.13): The ups and downs of pregnancy. Get a little sympathy by letting everyone know you're depriving yourself of the good stuff.
---
Not so subtle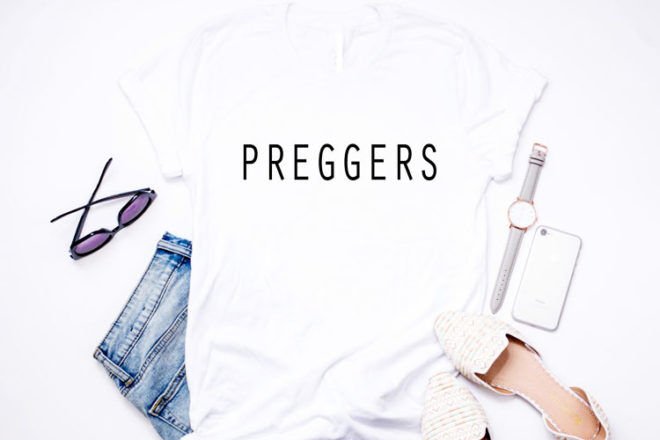 Preggers ($29.95): There's no hiding your pregnancy with a bump in full bloom, so wear this preggers maternity t-shirt with attitude.
---
You have been warned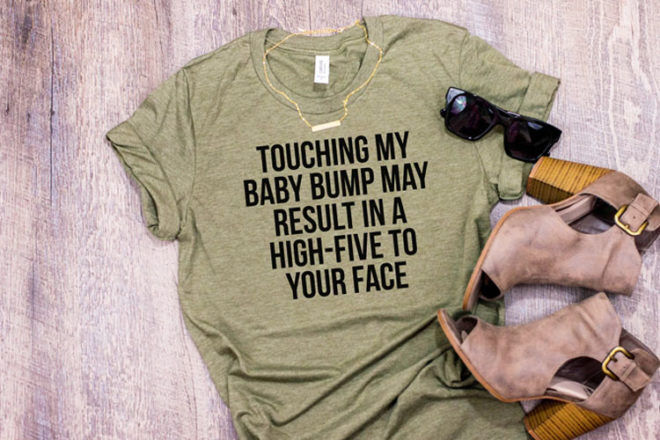 Touching my bump… ($35.54): We can handle people we love touching our precious baby bump but when it's a stranger on the bus or a really annoying co-worker…watch out.
---
We're both hungry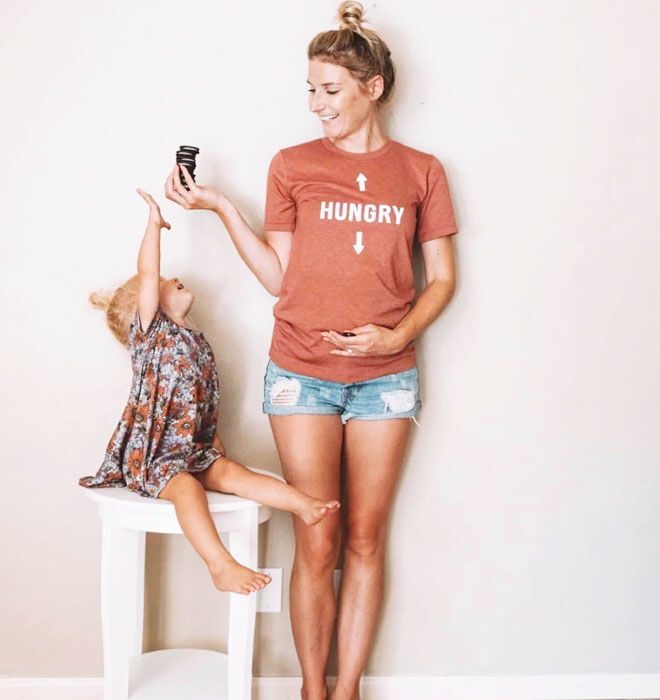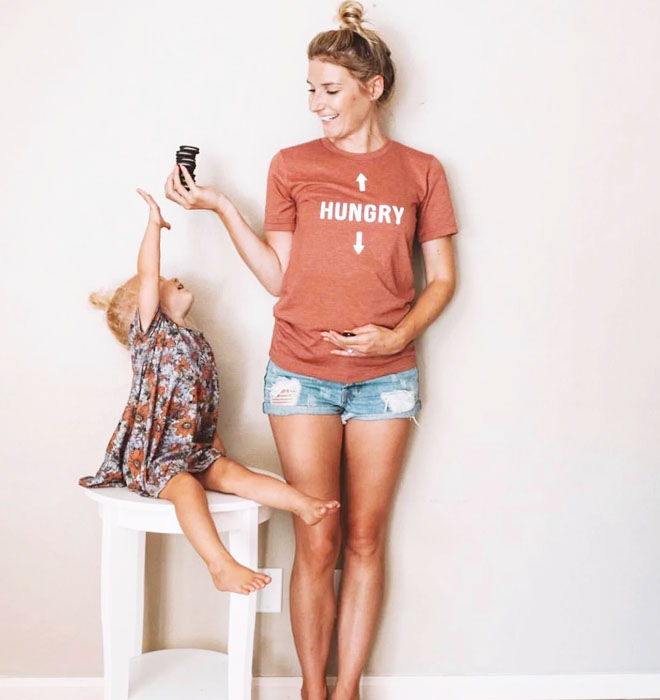 Hungry ($32.69): Day and night. There's nothing quite like the pregnant appetite. Pair it with your favourite maternity leggings for a comfy style to wear all day long.
---
No joke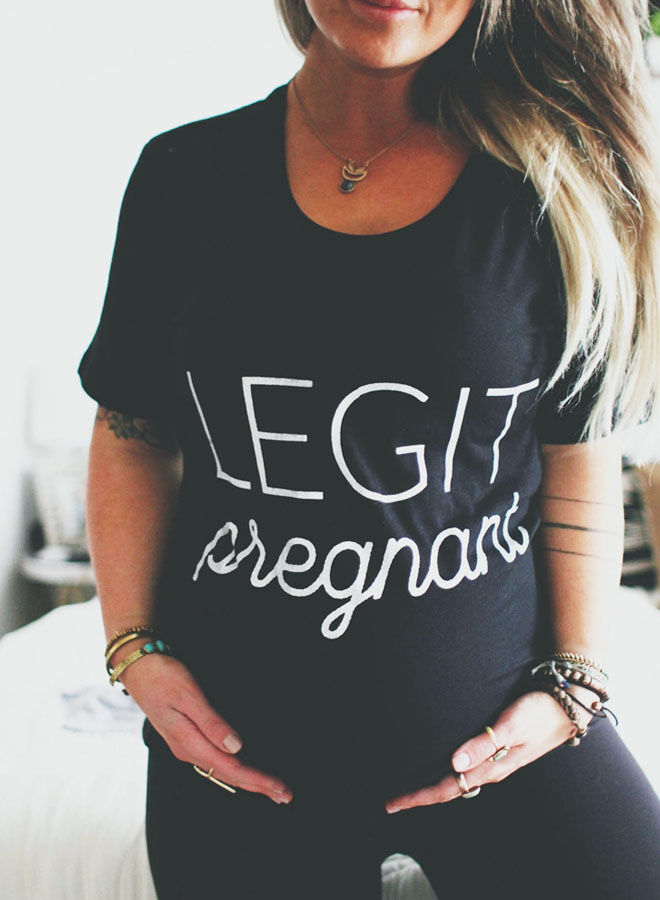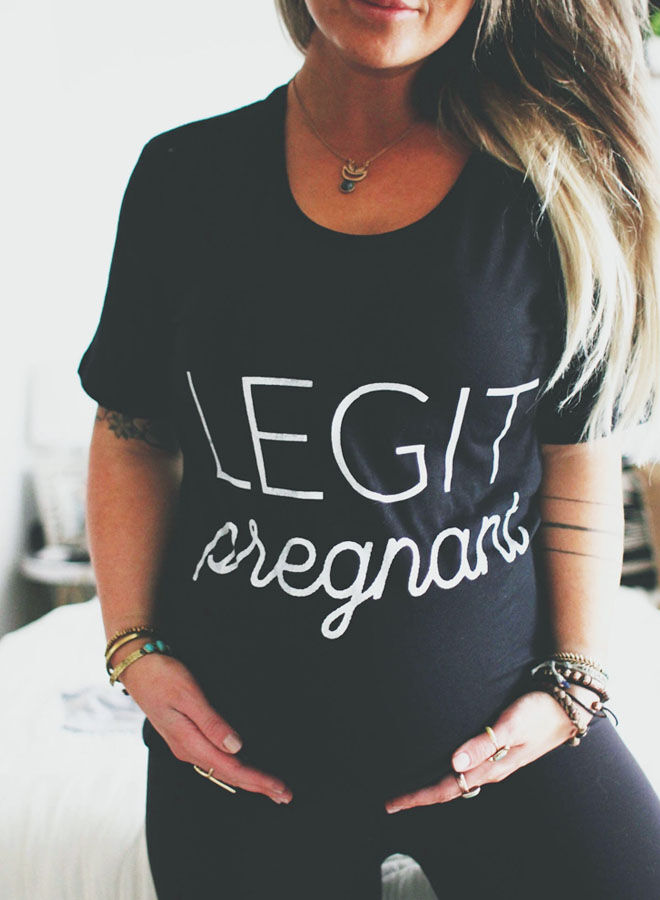 Legit pregnant ($45.49): Just in case friends and family didn't believe you the first time around, get yourself a maternity top that spells it out.
---
Still here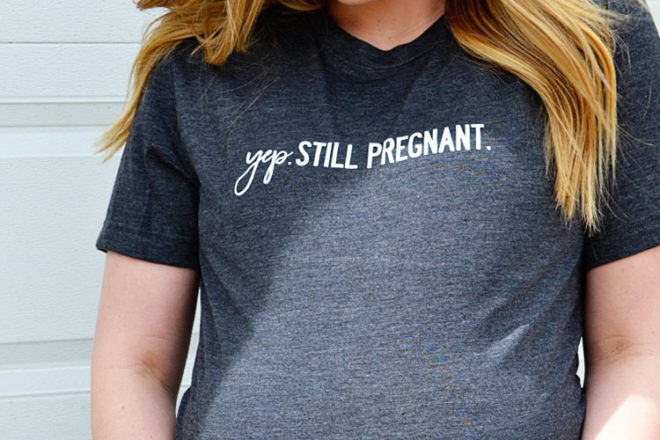 Yep. Still pregnant ($31.27): Who doesn't love a good pregnancy slogan? Here's one for when you JUST. WANT. IT. OUT.
---
Just sayin'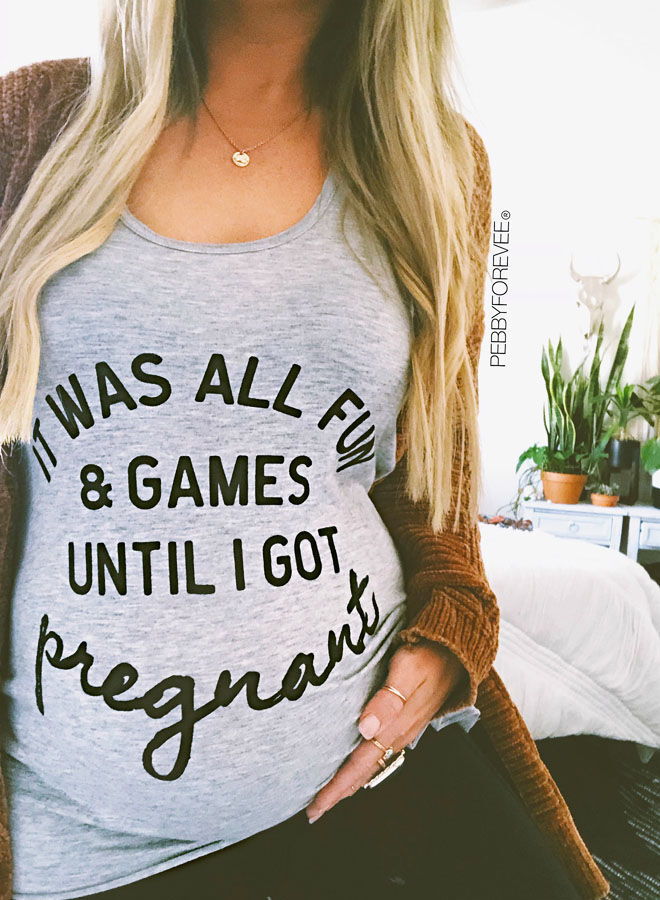 It was all fun and games until… ($45.49): Isn't it always? This t-shirt is bound to lead to a few funny stories being told.
---
Hands off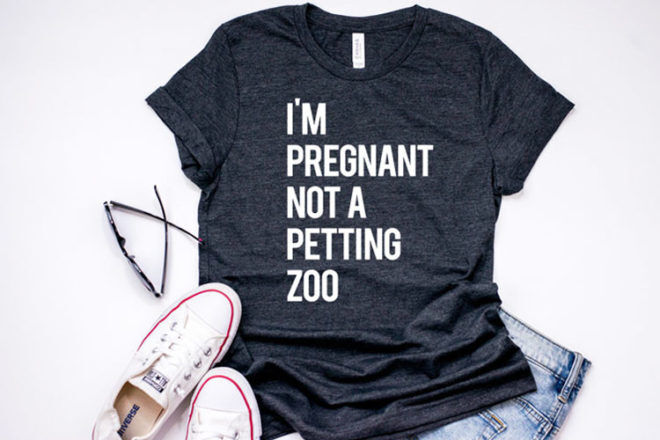 I'm pregnant not a petting zoo ($28.43): A silent, yet effective way of telling people to keep their hands off.
After more great maternity clothes. Check out our complete guide to the top brands in Australia.
Now that you're totally rocking your sassy bump, it's time to hang out and chat with other preggos shopping for the exact same bumps and bubs things as you!
The Mum's Grapevine closed pregnancy groups are safe and supportive Facebook groups based on the season you're due. Click below and join your group today.