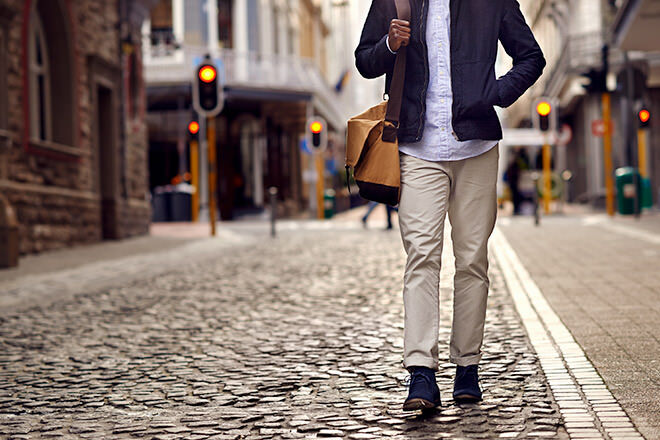 The dapper Dad is well-dressed, well-groomed and…well…dapper. With sophistication oozing from head to toe it's hard to know what to buy a guy with so much style. So, to lend a helping hand we've rounded up our favourite finds that will keep him looking sharp and staying classy all year round.
Here are our top gift ideas for dapper Dads.
Cheap and cheerful …
Tie
Office pen
Notebook
Slippers
Handkerchiefs
Money clip
Manicure set
Body wash
Splash out …
Box of fine wine
Ferrari driving experience
Photography course
Sunglasses
Laptop bag
Cufflinks
Hair care set
Paperweight

Key cover up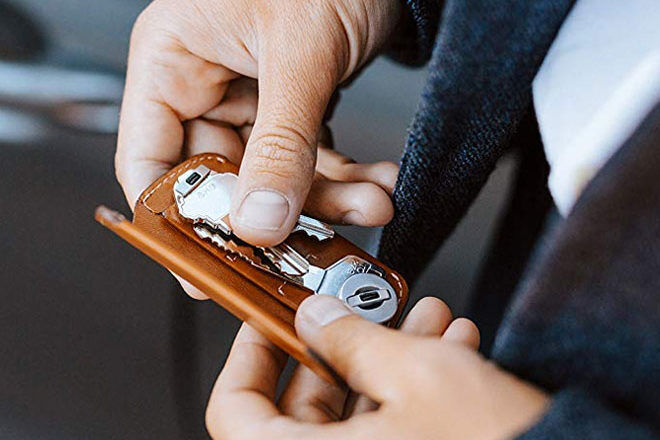 Bellroy Key Cover ($59.95): Jingling around the office is not a good look for the Dapper Dad – the Key Cover is a super slick solution. The premium leather holder acts as soft padding for keys, keeping them away from phone screens and other valuables in dad's pockets.

---
Fancy footwork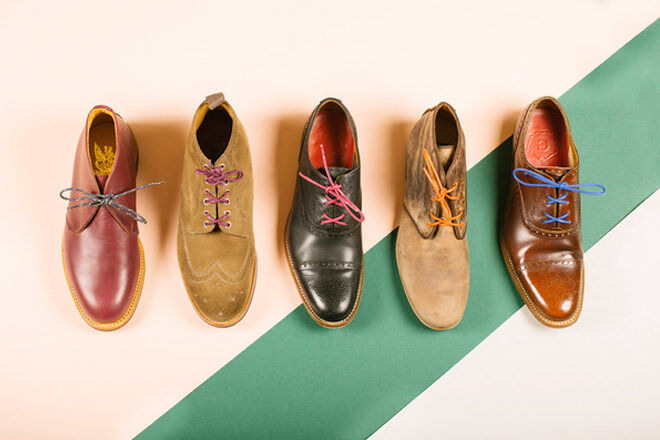 Mavericks Shoe Laces ($40 for 5-pack): Give the dapper daddy something fresh and fancy for his feet. He's got the tie, the suit, the shirt and now it's time for the shoes. Splash out and give dad a different colour for every day of the working week.

---
Right on time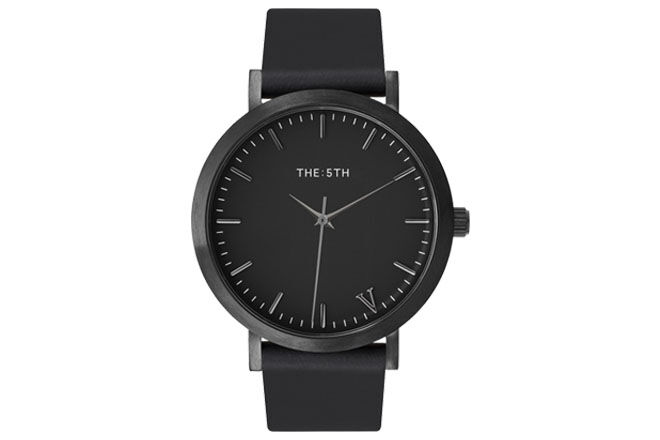 The Fith All Black Watch ($439): It's the watch that goes with every outfit. Designed with the Melbourne man in mind, the All Black watch is made from black Italian leather finished with a brushed black metal casing and sleek silver indexing.

---
Home, work and back again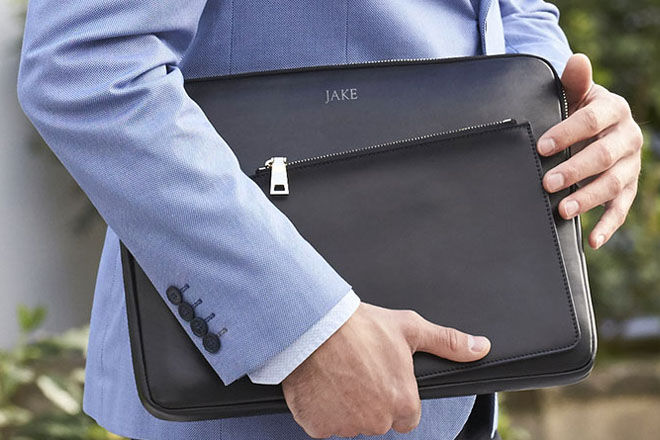 Personalised Laptop Bag (from $169): If you know a dad that works day and night, you'll understand the care he takes over his computer. The stunning laptop bag from Mon Purse features a suede lining and a neat interior compartment to keep wires and cables tidy. Add a monogram to your gift to make it extra special.

---
Happy feet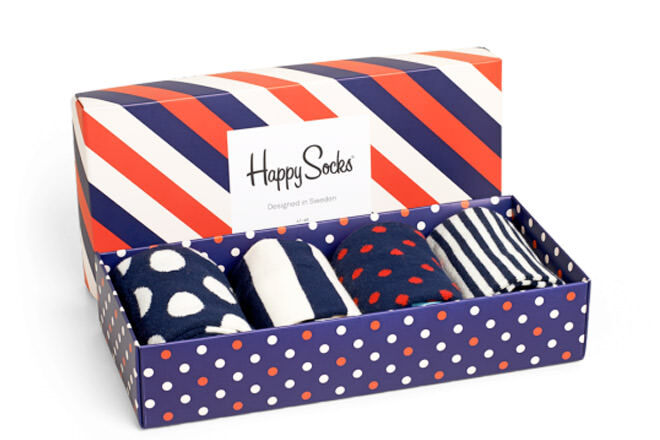 Box of Dapper Socks ($59.95): We all know dapper dads can take a while to work out their wardrobe, and that's what makes Happy Socks so handy. The coordinating stripes and dots in blue, white and red mean dad can mix and match his socks in style.
OFFER: Use code 'HAPPYFW18' for 15% off Happy Socks. Expires 29/10/18.

---
Keep it cool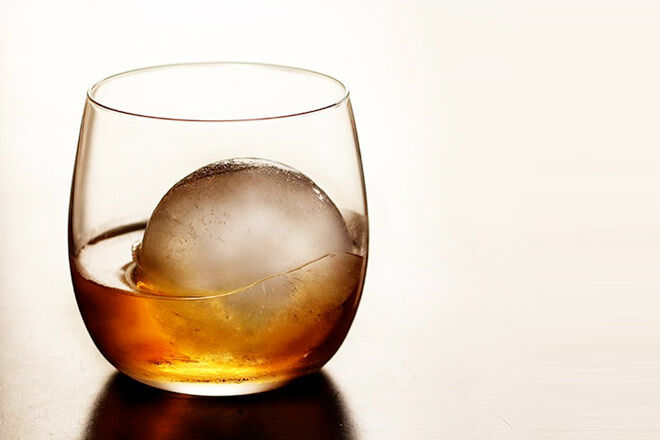 Ice Ball Maker ($14.99): Square ice cubes just won't do for the dapper dad. His icy beverage needs to be cool and look cool too. The ice ball maker creates a perfectly round sphere to keep dad's drink at the optimal temperature while his sips on it slowly.

---
iPhone case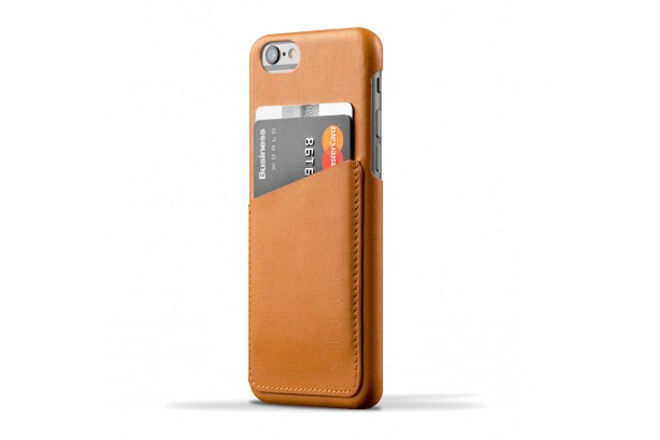 Leather iPhone Case ($69.95): No one likes having pockets crammed with credit cards, receipts and unnecessary bits of paper. The Mujjo lets dad keep his essential cards on hand while protecting his much-loved mobile with a super soft, suede casing.

---
Shoeshine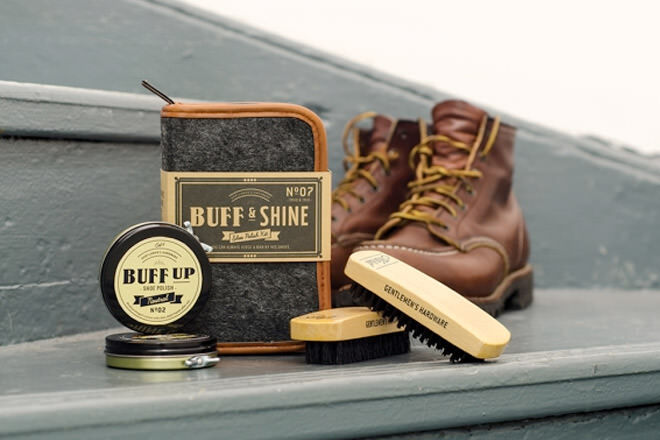 Shoe Polish Kit ($39.99): This nifty zip-up case is for the serious shoe types. Complete with two brushes, two tins of polish and a yellow cloth for cleaning, the buff & shine set will keep dad's shoes looking suave all year round.

---
Clip clip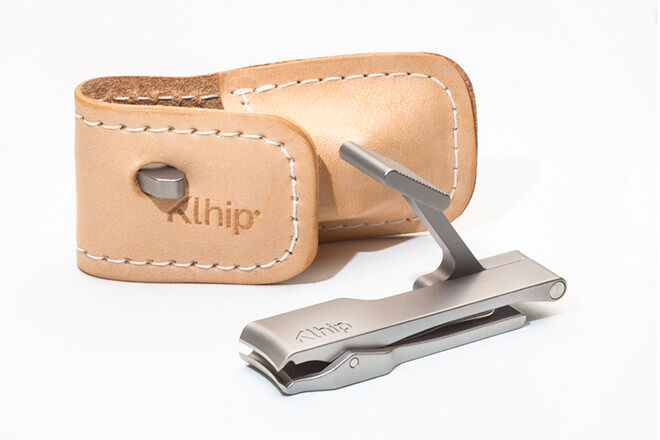 Designer Nail Clippers ($89): Klhip is no ordinary set of nail clippers. Made from surgical grade stainless steel, these clever clippers with forward-facing lever allow dad to nip those nails with absolute precision. Sharp!

---
Shaken, not stirred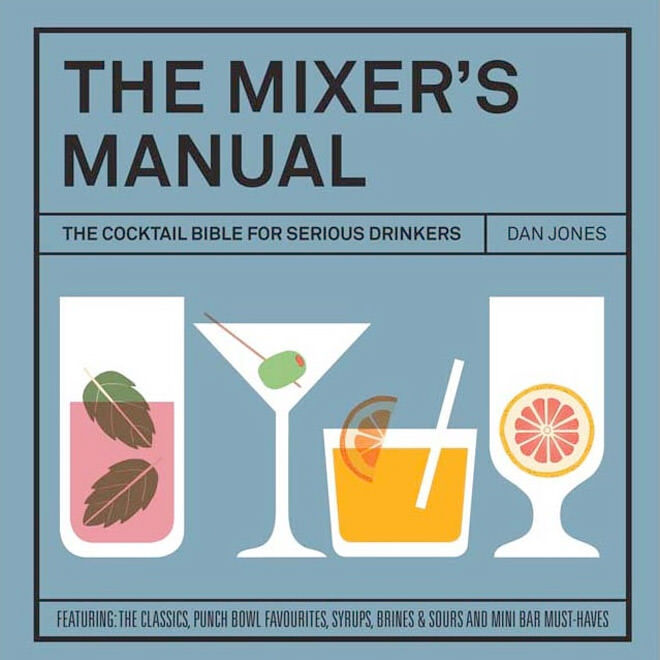 The Mixer's Manual ($24.98): Watch out James Bond, daddy's about to learn how to make a gin martini. The Mixer's Manual is crammed with a collection of the world's finest cocktails and boy it packs a punch! This is definitely one to get out for the dinner parties.

---
Need a little more inspiration? Check out our other gift guides for dads…