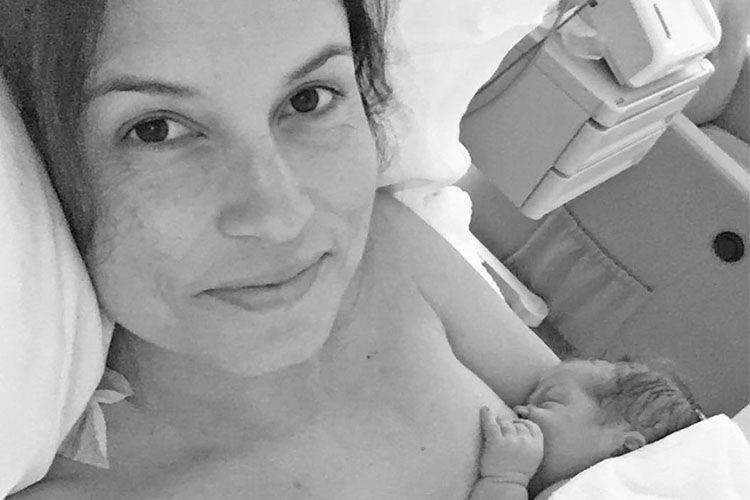 Australian singer Missy Higgins has welcomed her second baby, a sweet little girl.
Missy and husband Dan Lee became parents a second time over, with the birth of baby Luna just hours ago. Missy posted a fresh-faced, serene photo of her holding her precious daughter not long after birth, saying, "Welcome to the world little Luna".
Luna is a little sister for the couple's three-year-old son Samuel Arrow Lee. It's been a big year for the beautiful singer, who also released her album Solastalgia. The 34-year-old announced her pregnancy while opening for Ed Sheeran in Perth, telling the crowd that she'd wanted to pen and perform a song to her children that told the story of when she met their father, Dan.
"And on that note, I'd like to tell you guys that I'm expecting," she revealed.
Just four days ago Missy posted a photo of her baby belly on social media, revealing she was more than ready for bub to be earthside. "Good lord will you look at this thing? Holy moly. This pregnancy has been hard I'm not gonna lie, but I am excited to meet the little bundle on the other side now… the count down is on!"
If you're expecting your own little miracle, make sure you join our closed due date and baby groups – it's where Australian mums are talking! Click below to find your group.