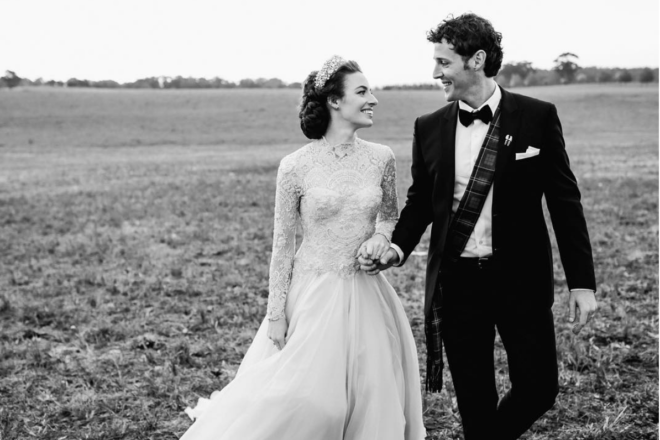 Popular children's entertainers Emma Watkins and Lachlan Gillespie, better known as popular members of The Wiggles, have announced their separation.
The couple, who married two years ago in Bowral, in NSW, said in a social media post that they continue to share the most beautiful life together. But they have formally decided to split, after a six-month trial separation.
"Throughout that period, we have performed hundreds of shows together and that is always a continued source of joy for us both. We have embraced this as a very positive change in our relationship. Our incredible friendship has been strengthened throughout this time and what we have discovered is that, more than ever, first and foremost we love and adore performing as Emma and Lachy in The Wiggles and having the privilege of celebrating this happiness with extraordinary families around the world," they said.
The couple, who recently released a DVD together, say they'll continue to perform together as part of The Wiggles.
"We have chosen a different path to travel in our personal lives, but please know that we are stronger than ever and we can't wait to see you at a show soon."