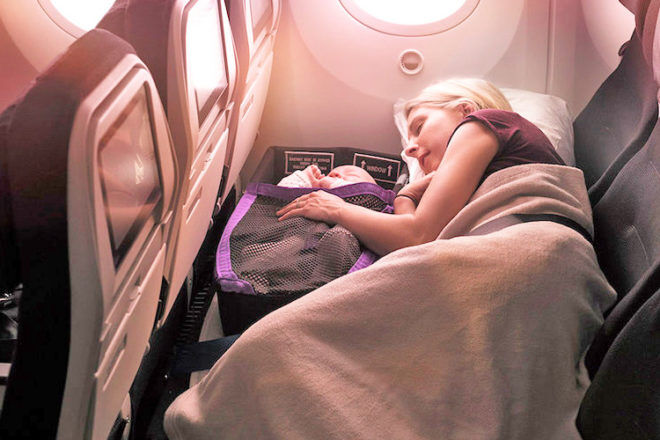 Taking to the skies with baby on board is about to get a whole lot easier and comfier – even in economy. Air New Zealand has announced enhancements to its Skycouch which means babies will be able to lay down throughout the flight during long-haul travel.
The Skycouch, a row of three economy seats that convert into a flat surface, will soon have a dedicated infant harness and belt.
It means infants are able to lay down while the plane is cruising, instead of having to hop on their parent's lap when the seatbelt sign is on.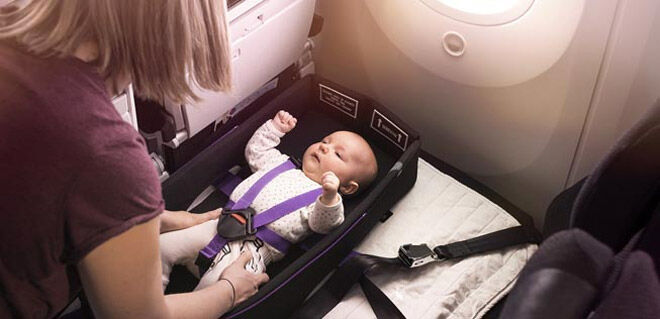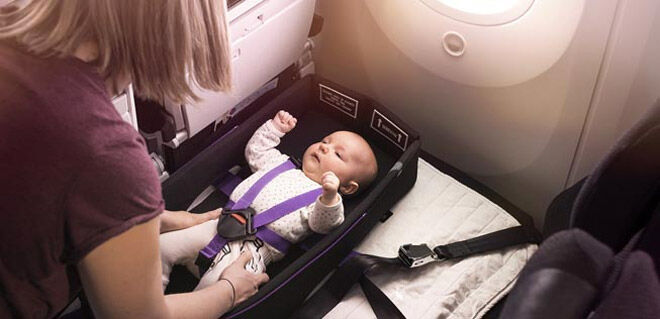 Because no one wants to wake a sleeping baby – especially on a long flight. The airline is also introducing a new infant pod so bubs can stay comfy and protected.
And if you're planning on flying with more than one kiddo – there's good news for you, too! The Skycouch Cuddle belt is getting an overhaul as well, so it can be used by two children laying next to each other.
Previously it was only certified for two adults or one adult and child to lay down together.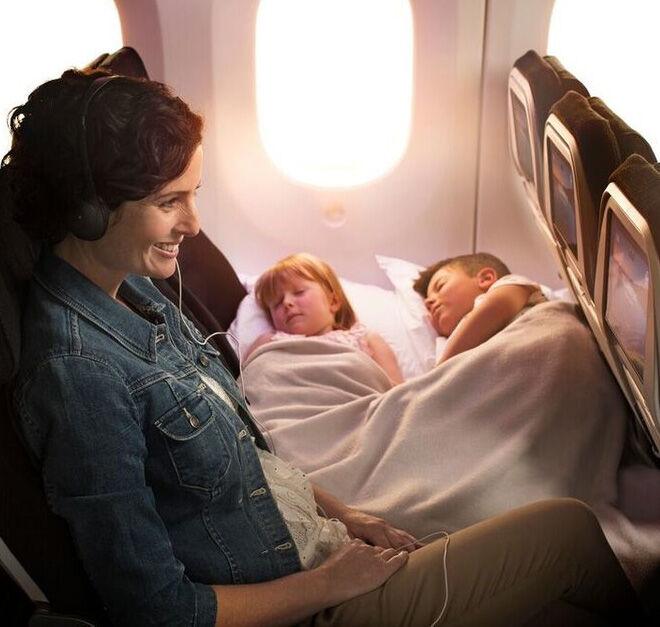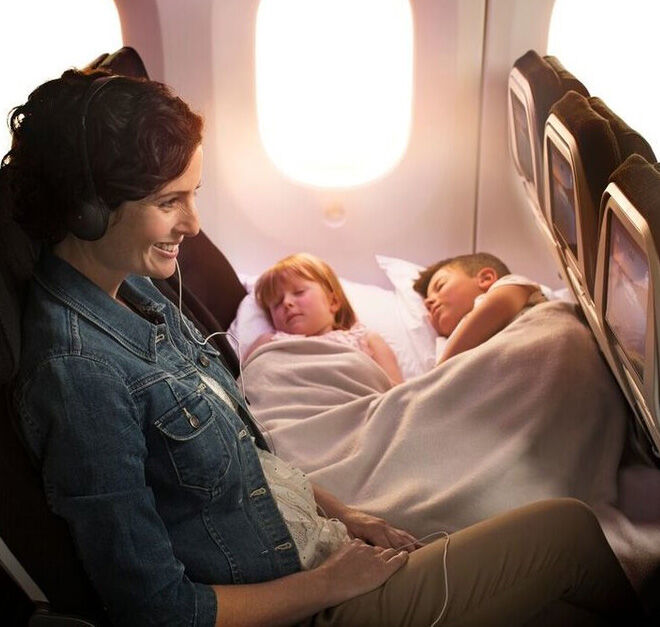 "The Skycouch has proven to be a real game-changer in the Economy cabin," said Air New Zealand General Manager Customer Experience Anita Hawthorne. "While we initially marketed it to couples, we quickly found the product suited parents with young families especially well. Parents can relax while their children are able to have their own space and flat area to play without interrupting other passengers.
"Through this process, we've spoken to many customers who have travelled on the Skycouch and their feedback has helped to inform the updates and refinements we're introducing this year."
Once the enhancements pass all of the certification and regulatory approvals, the airline is planning to have the modified Skycouch on its 777 and 787-9 Dreamliner fleets by the end of the year.
If you are about to set of with kids in tow check out our 5 must-have onboard travel accessories article too.