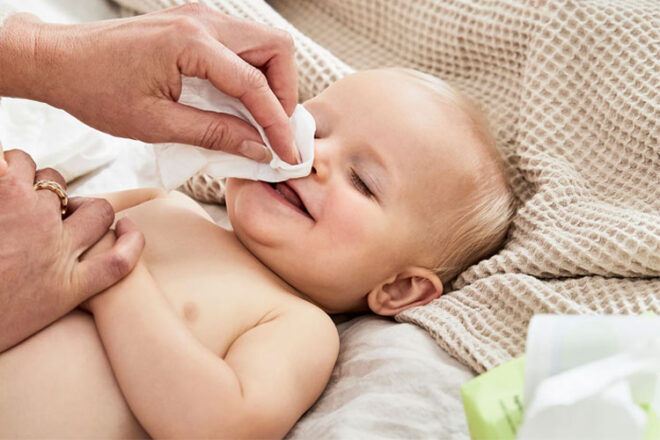 Once you have a baby it's not long before you're introduced to the Swiss army knife of baby essentials – humble baby wipes.
Whether it's for cleaning up bubba after a blowout or wiping up wet spills, baby wipes are going to be a mainstay in your shopping trolley even long after the kids head off to school.
Modern wipes take into account thickness, ingredients, absorbency, and of course, the environmental impact of the product – especially given how many of them are used every day in Australia. From biodegradable wipes to options that are predominantly water, there's a brand out there to suit every little bottie.
OUR PICK OF THE CROP
13 best baby wipes in Australia
With so many baby wipes on the market, it's hard to know where to start, so we asked the HUGE Mum's Grapevine Facebook community which ones they use. In no particular order, these are the wipes they tried, tested and recommend.
Wotnot Naturals Organic Baby Wipes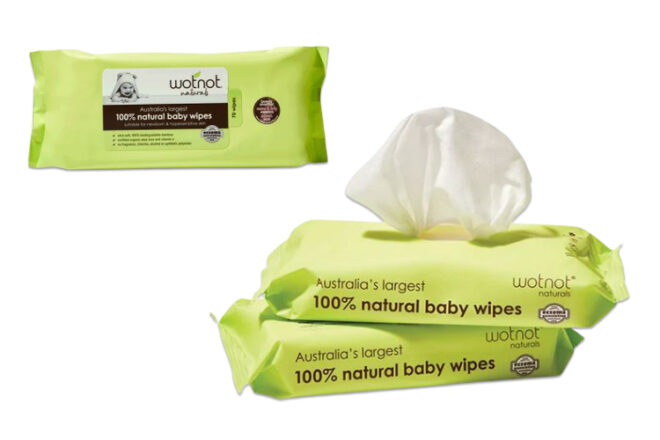 Chemical-free and made form 100% compostable bamboo fibres, Wotnot Naturals baby wipes contain certified organic aloe vera and vitamin E making them as efficient on faces as they are on bottoms. We love that they are extra large in size and available in discounted bulk packs by subscription. ($6.99 for pack of 70).
---
Eco by Naty Sensitive Wipes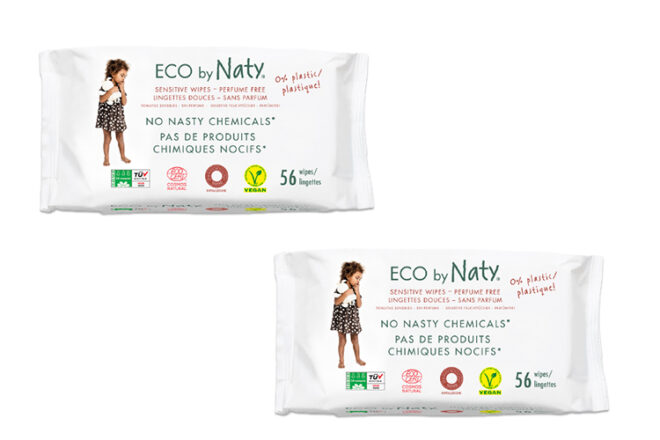 Made from natural and renewable plant-based materials, Eco by Naty hypoallergenic wipes keeps bots clear from harmful chemicals and irritation. We love that they're certified compostable and feature 98.5% water with organic chamomile extract, so they're a great choice for babies with sensitive skin. ($4.75 for 56 wipes)
---
Gaia Natural Baby Water Wipes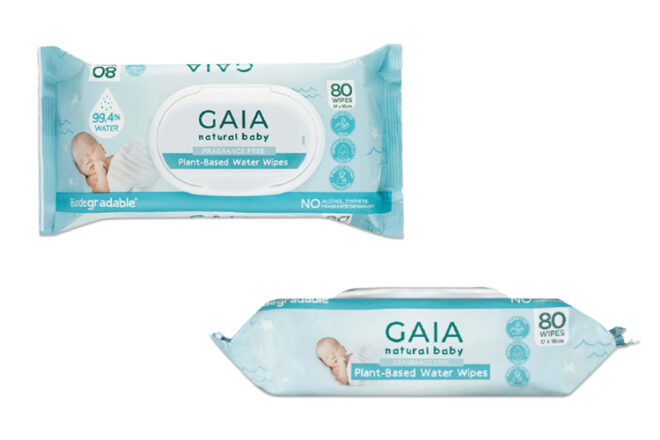 Made from plant-based, natural, and compostable cloth, Gaia Natural Baby Wipes are formulated with 99.4% pure water so you know they are good for babies with delicate skin. We love that they are PH-balanced and dermatologically tested. ($6.45 – 80 wipes).
---
Jak Organics Cleansing Oil Wipes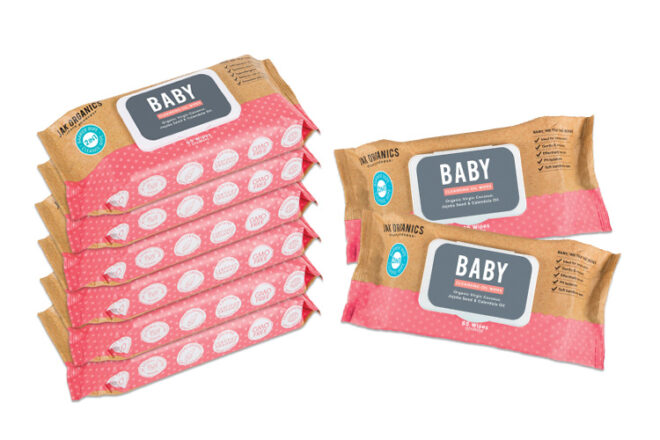 Made with bamboo fibres, the award winning Jak Organics 2 in 1 Cleansing and Barrier Wipes are enriched with nourishing coconut, jojoba and calendula oils to efficiently clean, moisturise and protect babies skin. We love that they are fully compostable and available discounted in bulk packs by subscription. ($8.95 – 65 wipes).
---
WaterWipes biodegradable baby wipes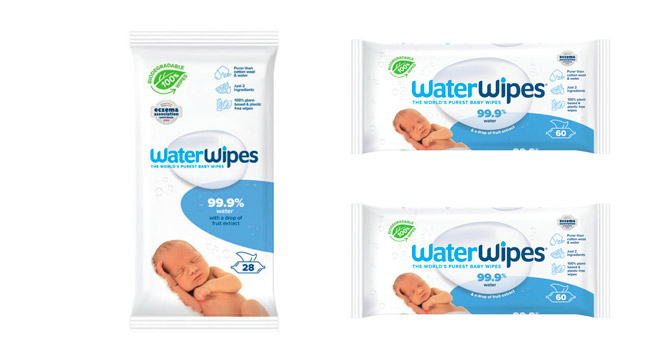 Made almost entirely of purified water with just a dash of fruit extract WaterWipes are hypoallergenic and midwife-approved for use with newborns and premature babies. We love that they are now biodegradable. ($68.50 – 540 wipes).
---
Ecoriginals Compostable Baby Wipes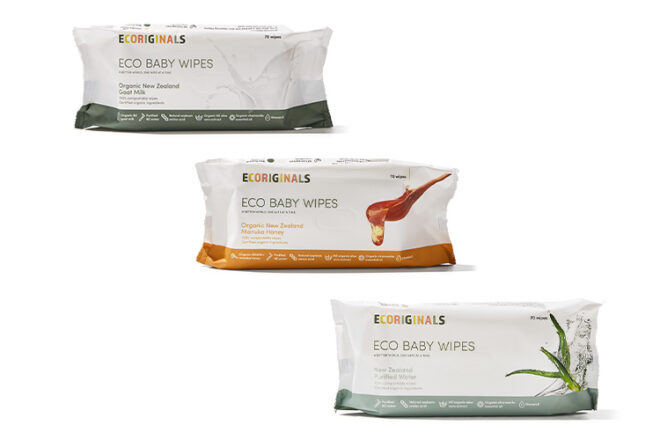 Made completely from certified organic, plant-based ingredients, Ecoriginal baby wipes are not only compostable, they're great for bubs with sensitive skin. We love that there are three to choose from: goat milk, manuka honey or pure New Zealand water. ($6.95 – 70 wipes)
---
Joonya Baby Wipes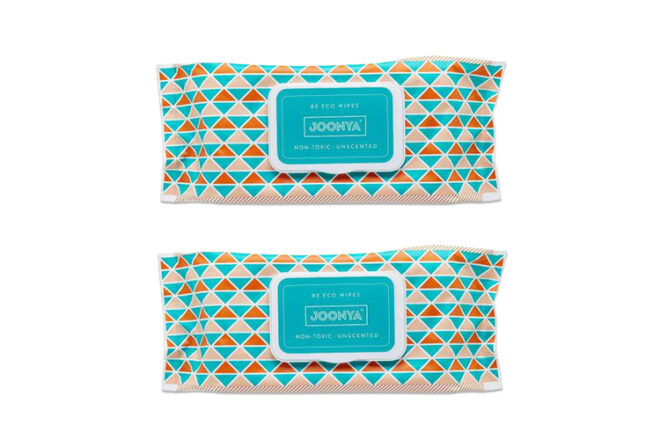 Made in New Zealand, Joonya baby wipes are non-scented, enriched with certified organic aloe vera, chamomile and jojoba, and 100 per cent biodegradable. We love the luxuriousness of the thick and embossed forest-friendly fabric ($77 – 960 wipes).
---
Tooshies by Tom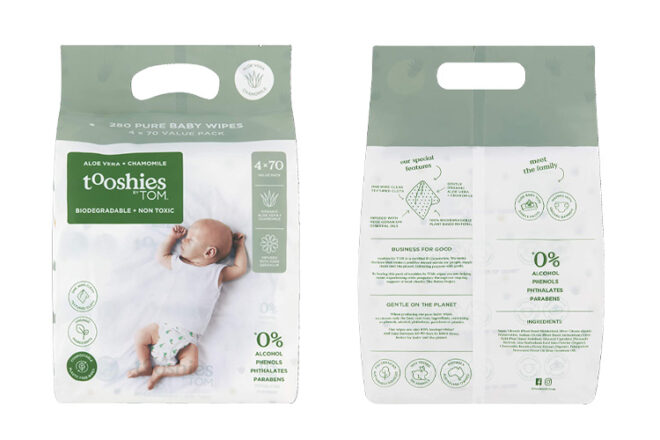 Plastic-free, compostable and plant based, Tooshies by Tom biodegradable baby wipes contain no alcohol, phenols, phthalates or parabens. We love that they're hypoallergenic and PH balanced for sensitive skin ($15.99 – 280 wipes).
---
BabyU Goat Milk Baby Wipes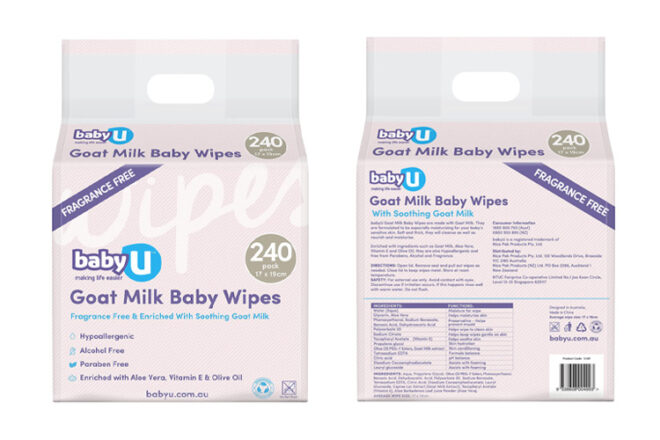 Enriched with soothing goat milk, aloe vera, olive oil and vitamin E, BabyU goat milk baby wipes nourish and moisturise as they clean. We love that they're hypoallergenic, paraben-free and fragrance-free ($13.17 – 240 wipes)
---
Curash Simply Water Baby Wipes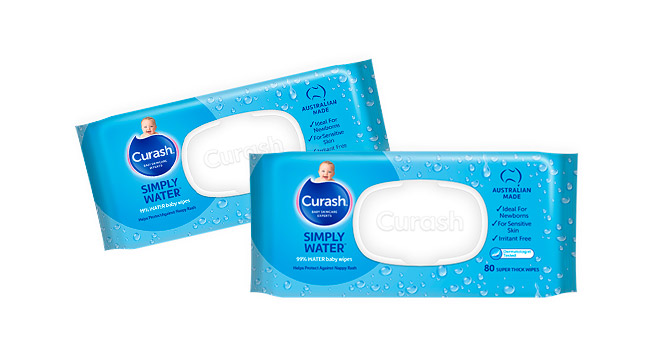 Made from 99% water, Curash Simply Water Wipes are free from soaps, paraben, alcohol and pH balanced for sensitive newborn skin. We love that they are really thick and get the big tick from paediatricians and are dermatologically tested ($12.50 – 240 wipes).
---
Huggies Thick Cucumber and Aloe Baby Wipes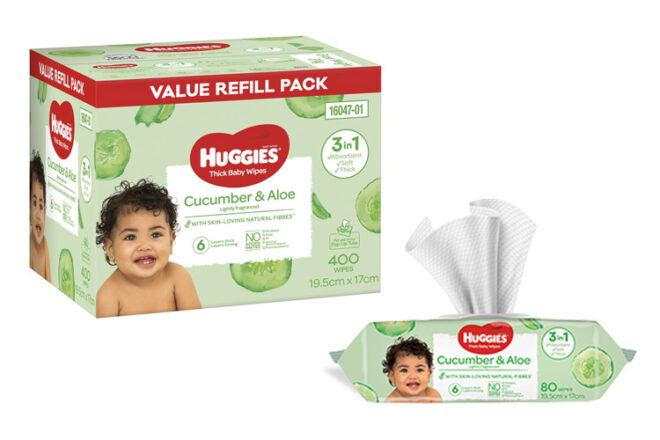 Lightly fragranced with cucumber and aloe, Huggies Thick Baby Wipes are free from alcohol, soaps and parabens. Extra thick and soft they're endorsed by the Australian College of Midwives. We love that they are hypoallergenic and readily available ($14.49 – 400 wipes refill pack)
---
Little Miss M Designs Reusable Wipes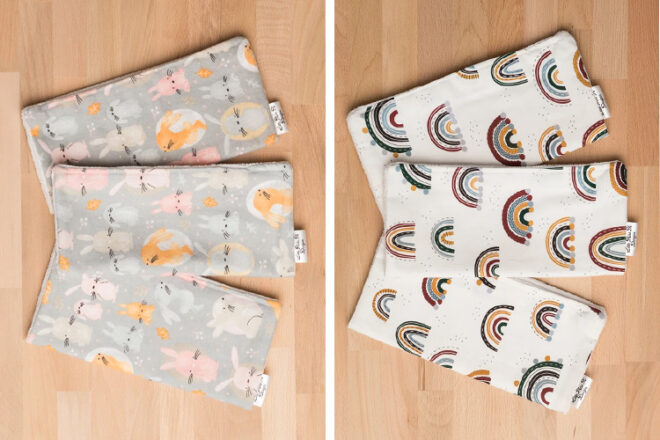 Featuring a soft microfibre on one side and playful printed on the other, Little Miss M Designs reusable baby wipes are simple as you would any other wipe or washcloth. We love that they're machine-washable and can be popped in the dryer ($8 per wipe).
---
This article is lovingly curated by our editorial team and may include affiliates and/or paid inclusions, we would never recommend a product we haven't seen, used or tried ourselves. See our Disclosure Policy.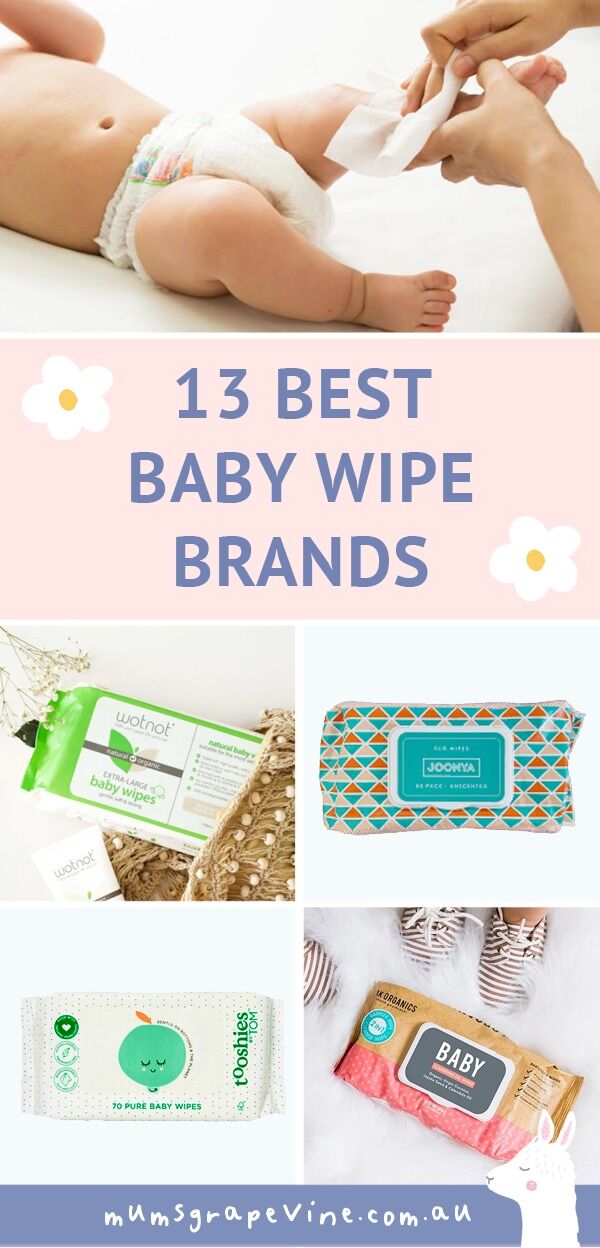 Know a baby wipe we should add to our list? Contact us and let us know, there's no promises but we're always happy to check out new products and support new brands.
Read these roundups next …
Thousands of Aussie mums in our Mum's Grapevine Facebook Baby Groups are asking each other for recommendations on what to buy right now. And you can too! Join today.