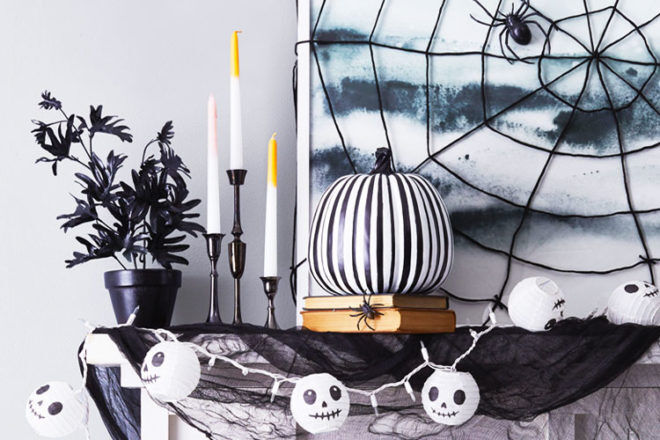 Whether you are planning a hair-raising Halloween bash or giving the house a spooktacular makeover for trick-or-treaters, you'll need some seriously creepy decorations to do it.
Get the glue gun ready and hang onto your hats because we've got 15 dark and deadly decorations for you to DIY.
Here are our favourite Halloween decorations for your house of horrors.
Up in the air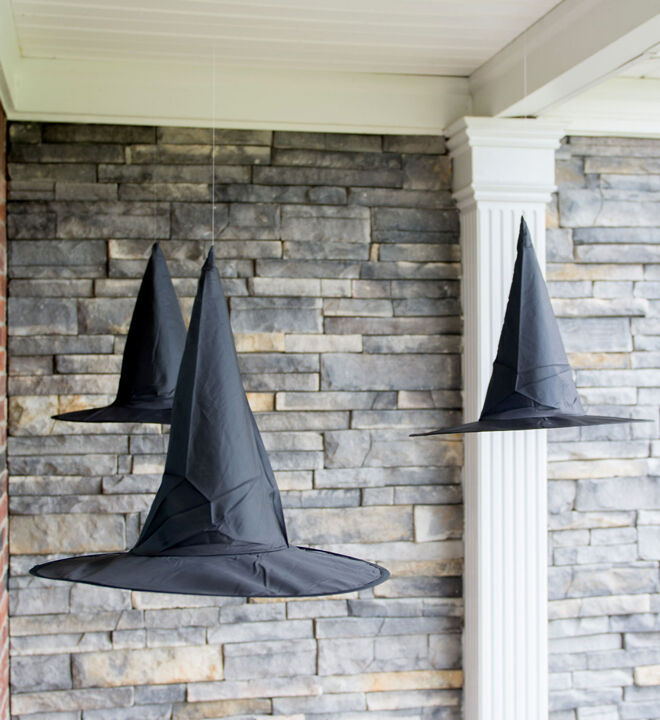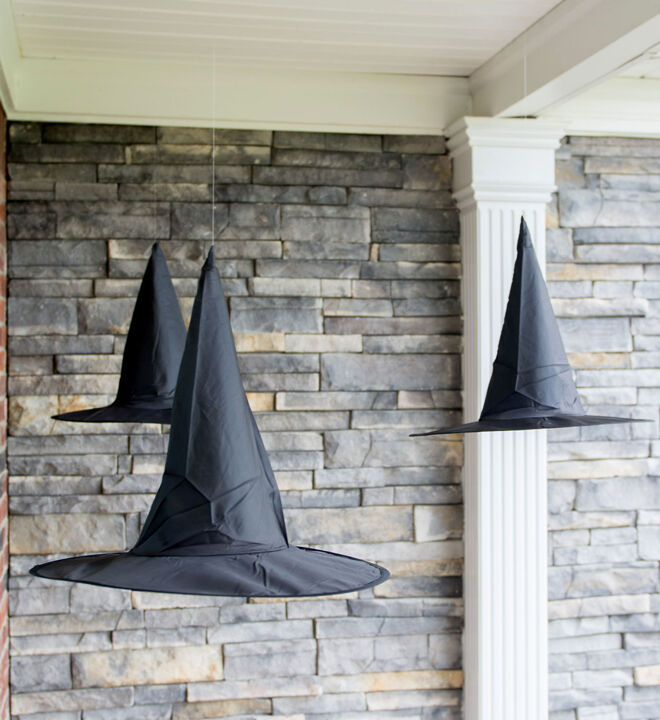 These floating witches hats are sure to startle anyone brave enough to knock on your door. There are just a few steps to pull this magical decoration off.
Creepy lights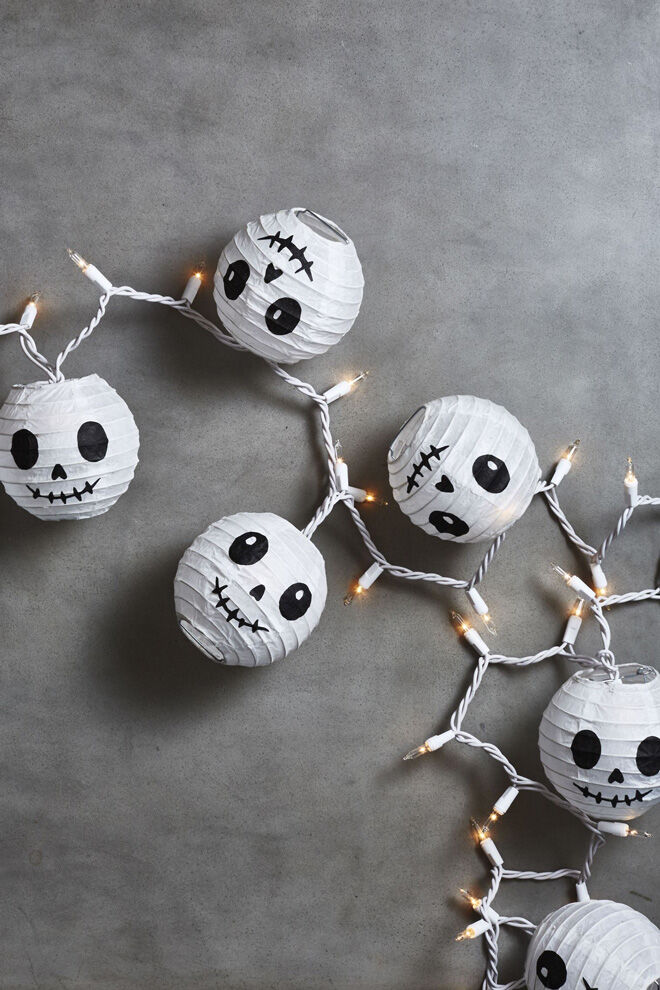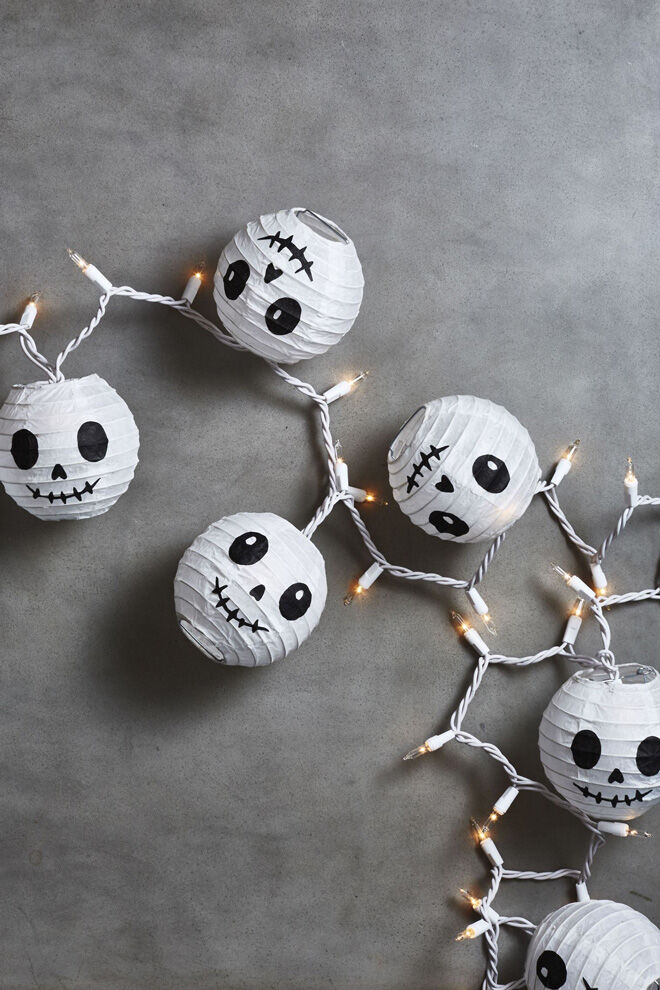 Super simple yet so effective. Draw skeleton faces on to store-bought lanterns to create a scary shimmer. It's an easy Halloween decoration win.
Web tablecloth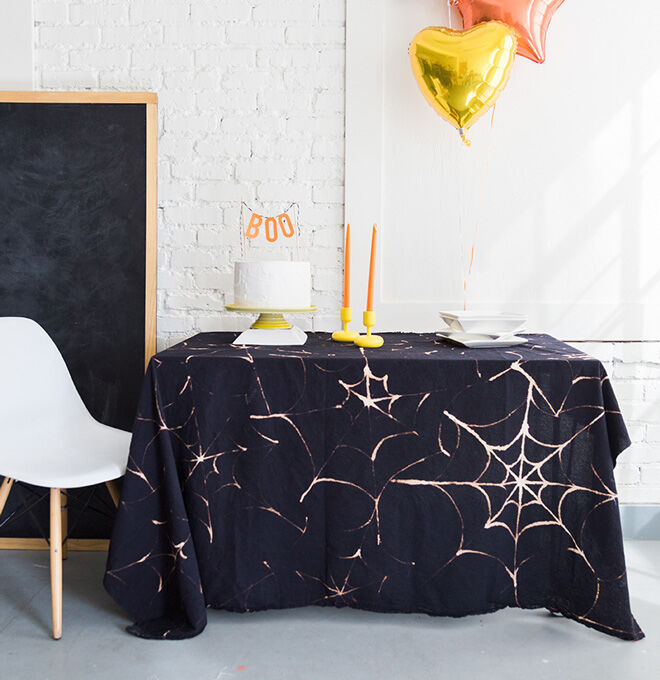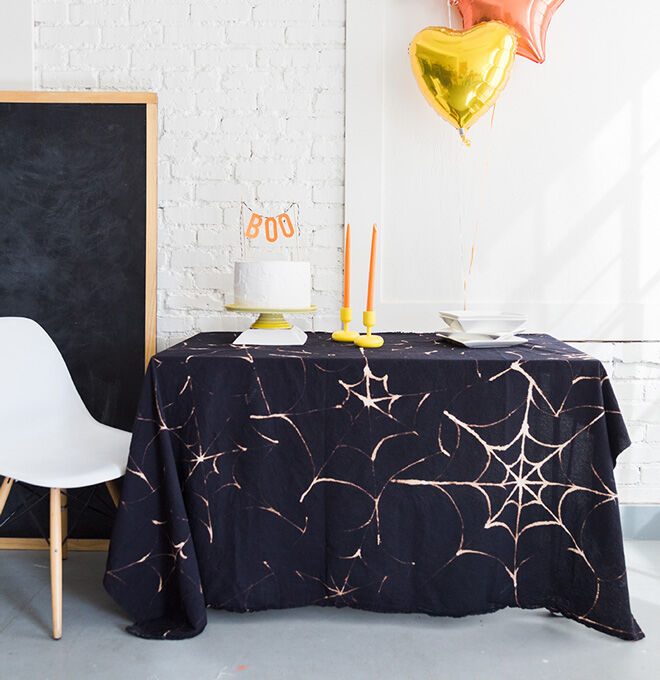 A chilling centrepiece for your spook-fest set up. This gold spiderweb tablecloth adds spine-tingling style.
Ghoulish garland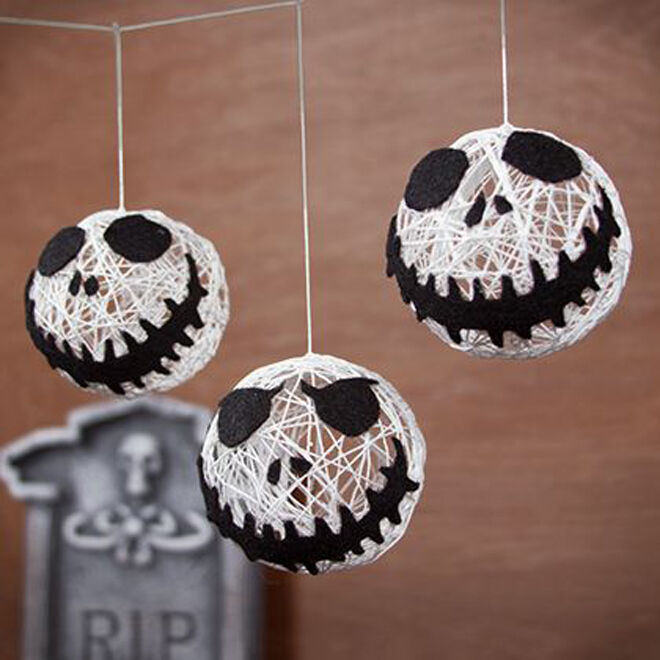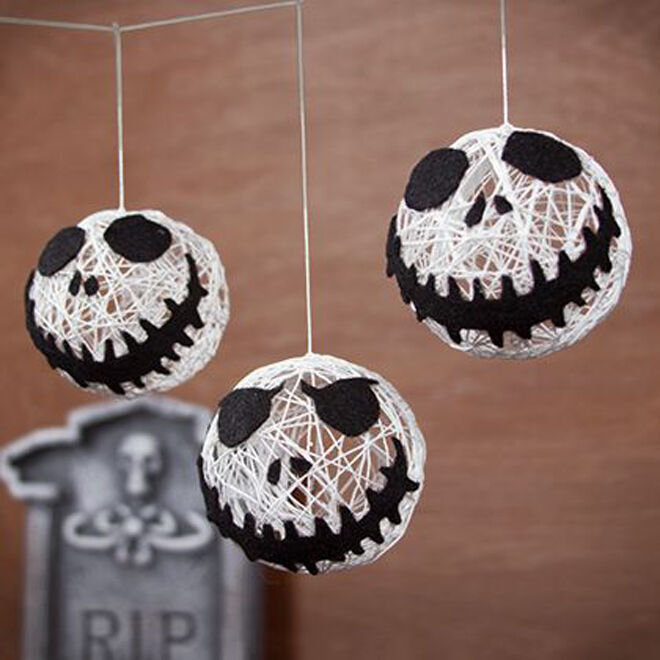 This eerie Jack Skellington garland is crafted using water balloons, string and black felt. A brilliant way to lead guests into your haunted house on Halloween.
Spidey senses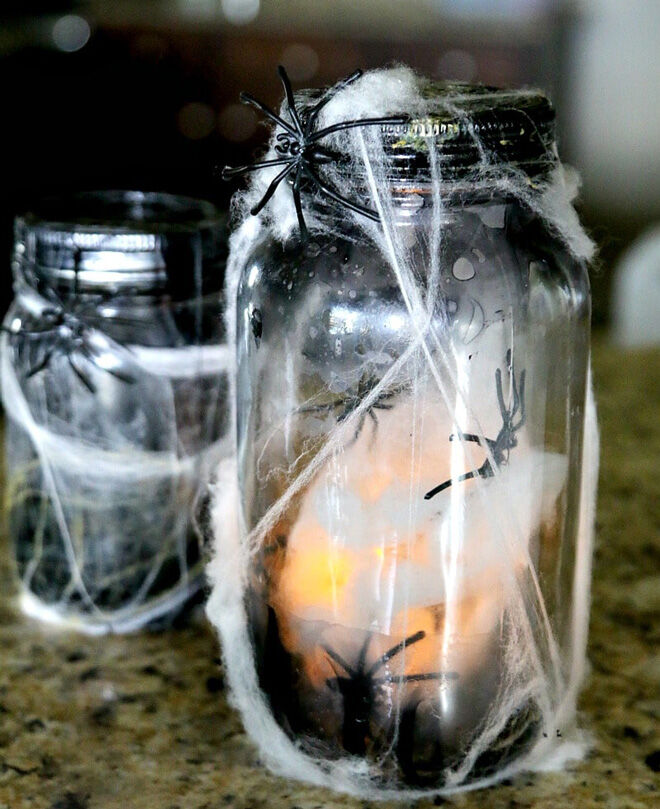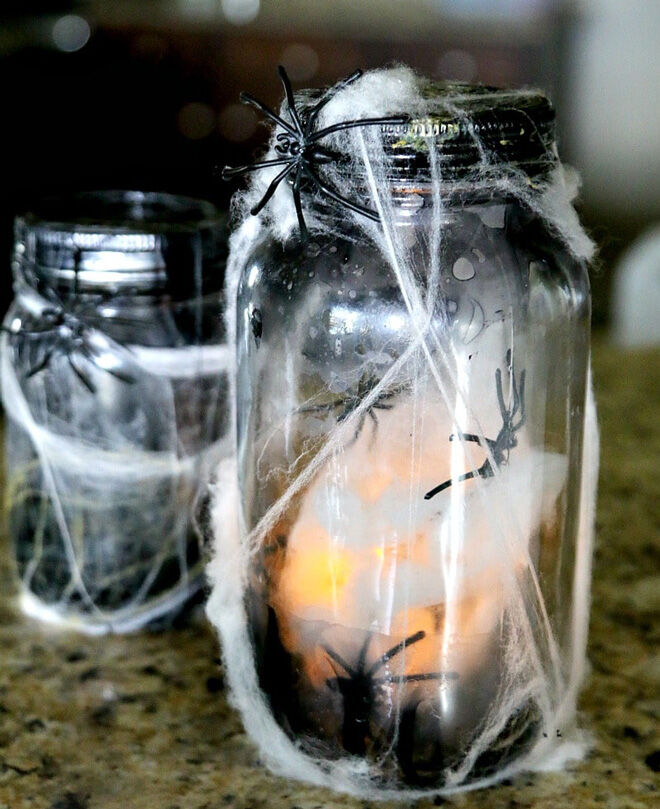 Freak the family with spider mason jars. All you need are a few plastic crawlies, fake webbing, black nail polish and a flameless tea light to give it that ghostly glow.
Gruesome and gold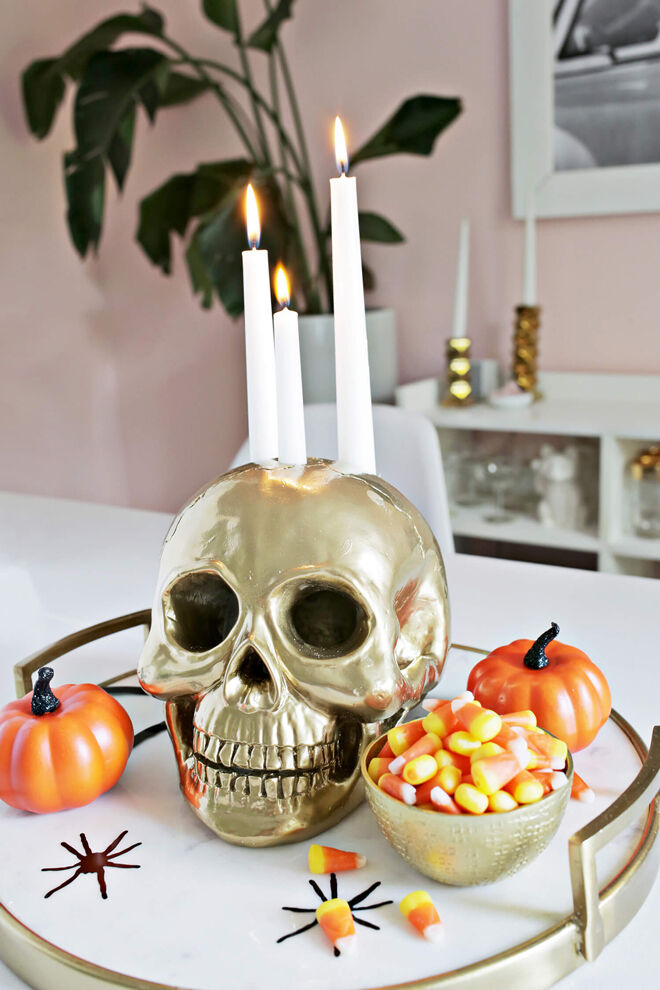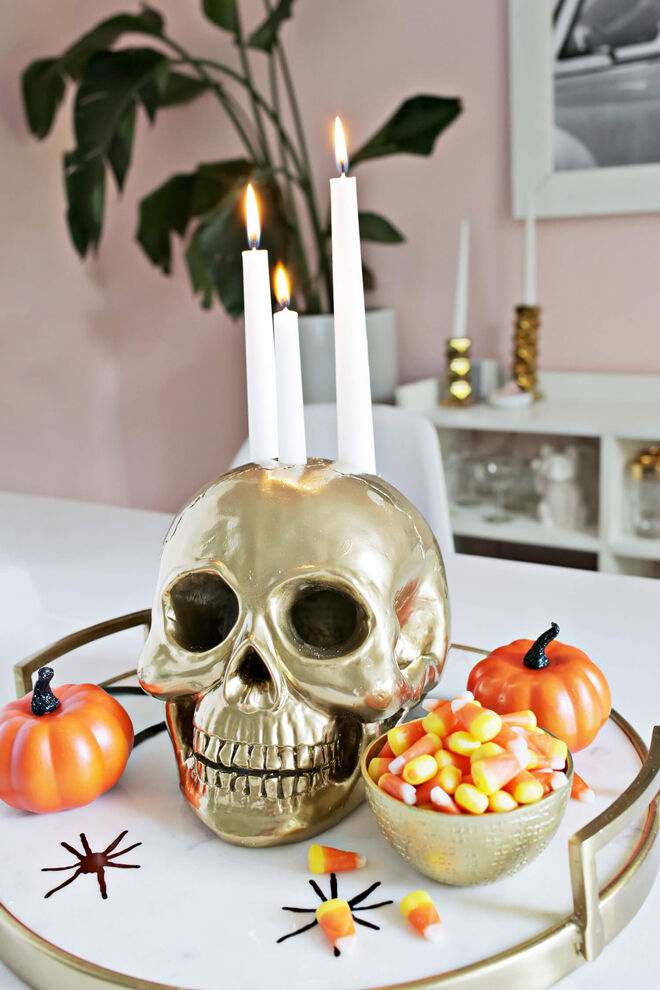 Add a little bling to your Hallow's Eve with a golden skull candle holder. Why not make a handful for a harrowing Halloween centrepiece?
Haunting spirits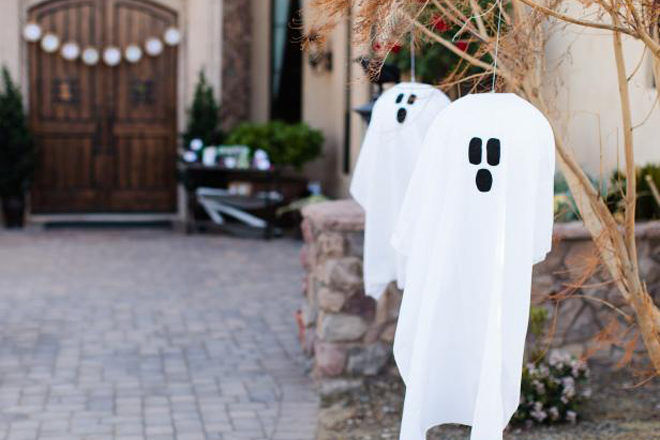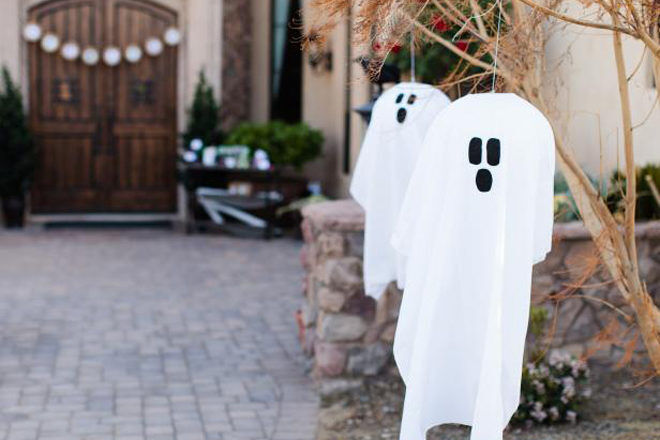 Let guests know what spine-tingling sights are in store and lead them to your door with frightful floating ghosts.
Sophisticated shock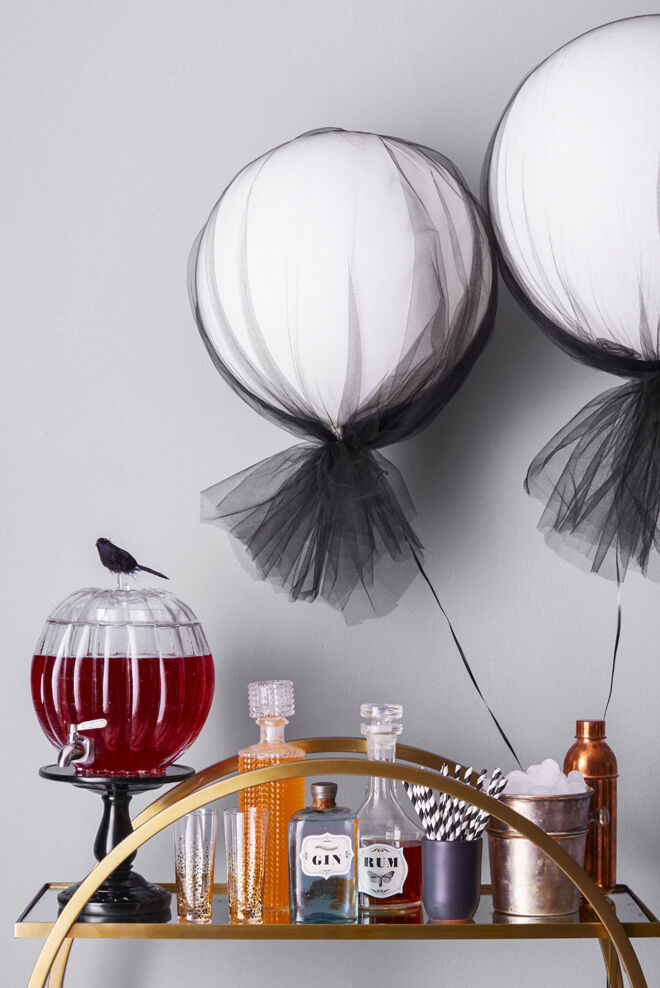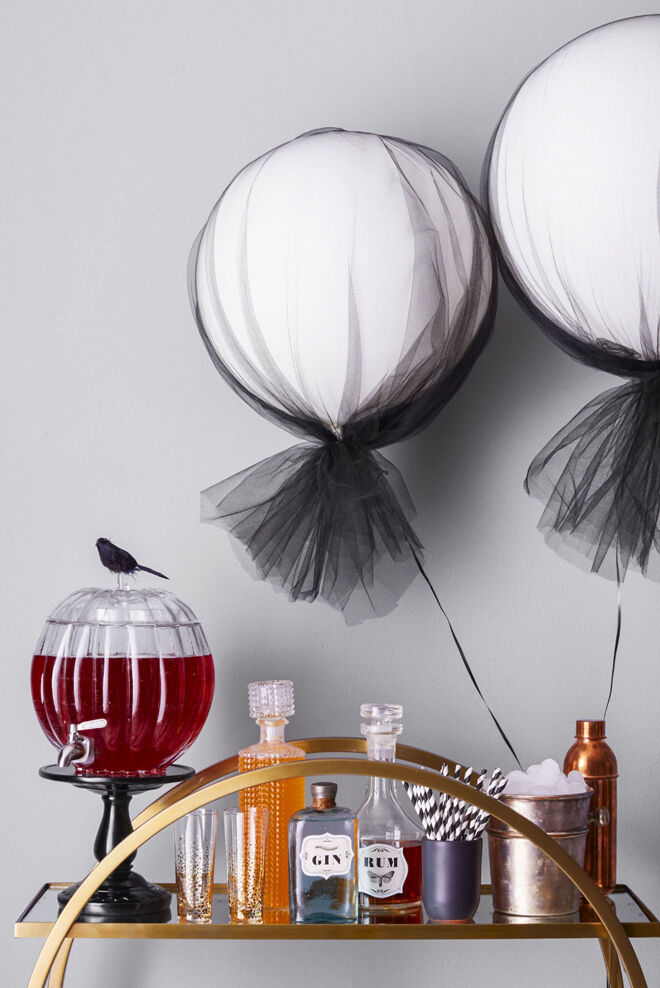 Here's a slightly more sophisticated Halloween decoration idea. Simply wrap large white helium balloons with black tulle. The end result is nothing short of boo-tiful.
Going batty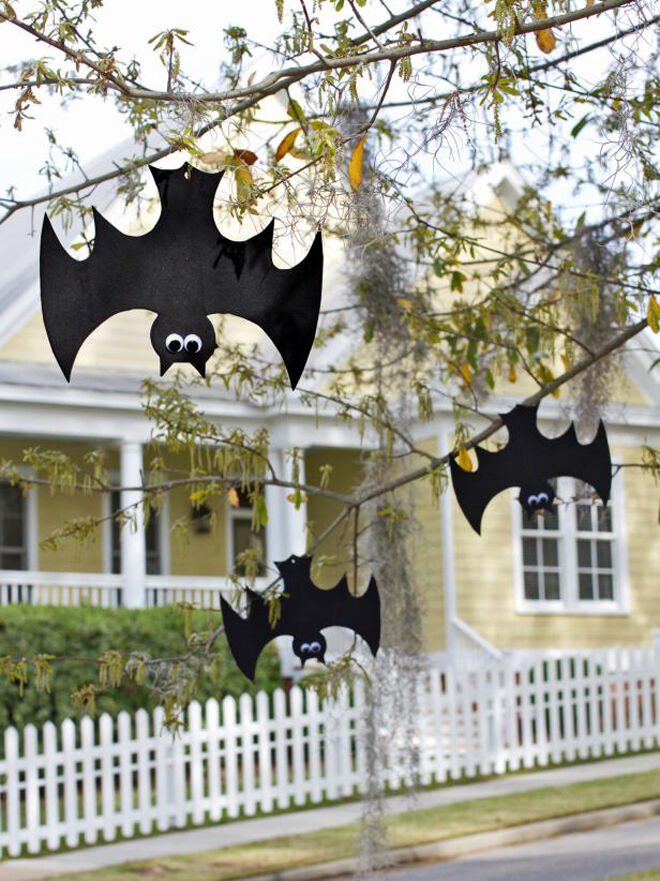 Kids big and small will love this quick and easy bat craft. Add a touch of terror to your garden with a colony of creepy hanging bats.
Origami pumpkin lanterns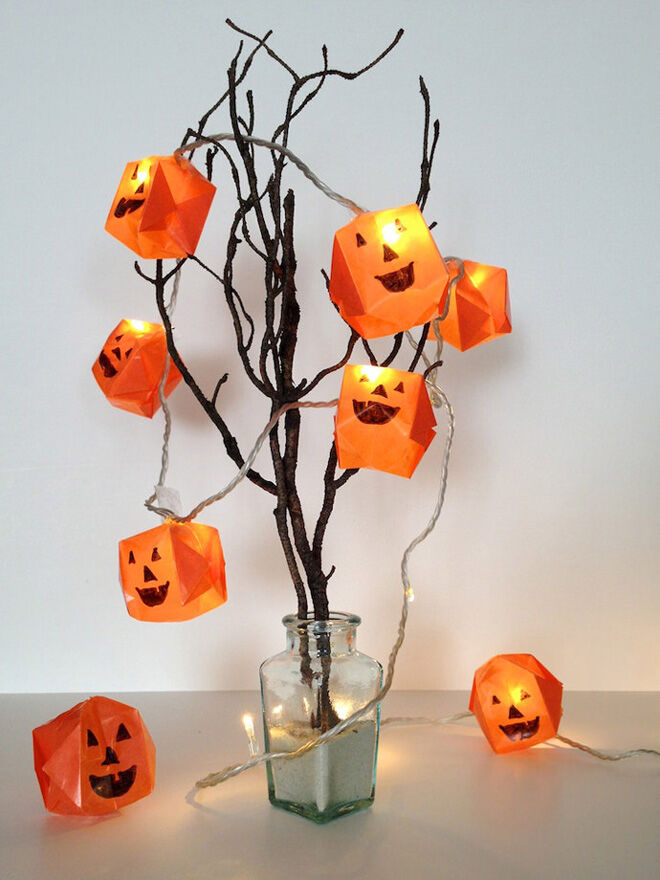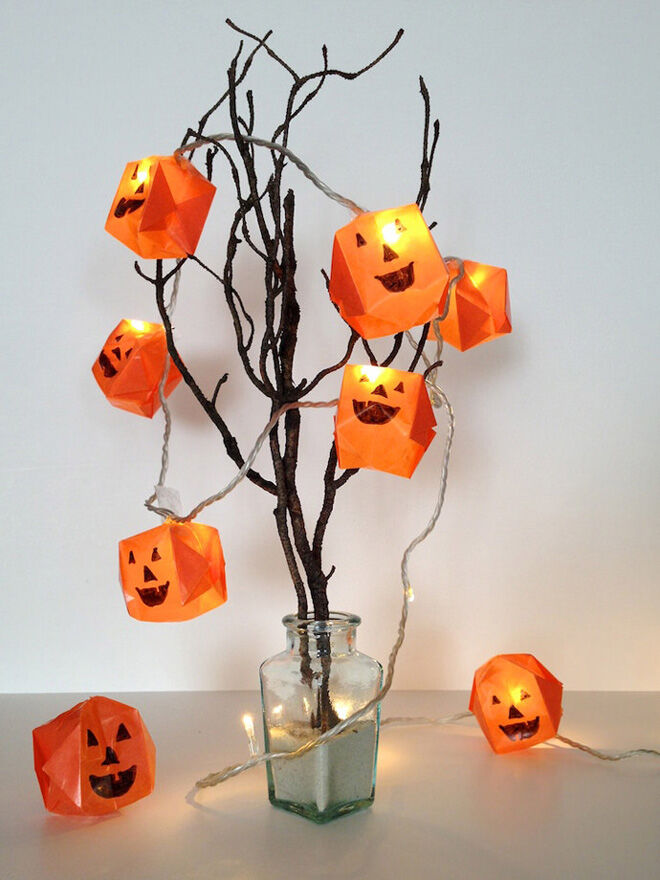 A neat activity for youngsters and adults alike. These orange origami lights are as fun to make as they are to hang.
Giant web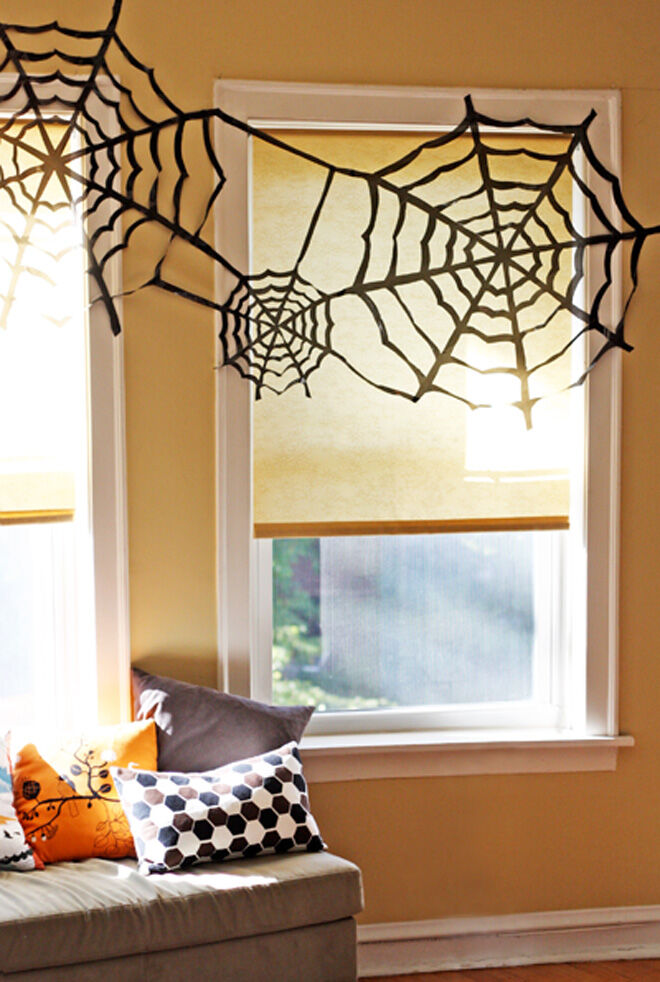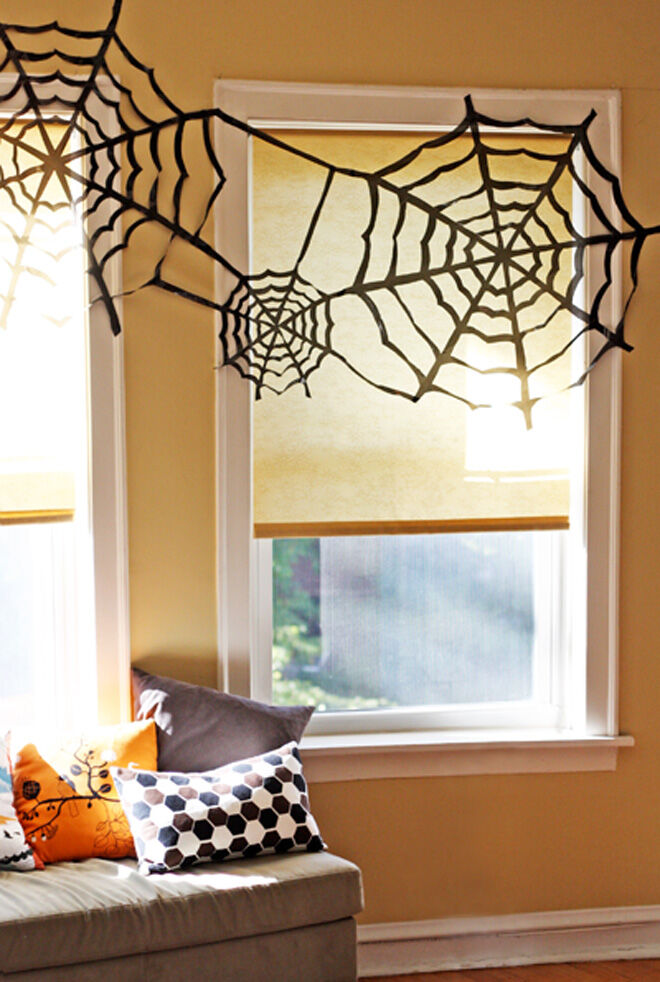 Take a simple household garbage bag and transform it into a giant spiders web. It's sure to be a standout fright feature in any room. Clever!
Major chills
Let your creative decorations creep into every part of the party. These spider ice cubes will keep the drinks chilled and your guests chilling.
Crafty crawlers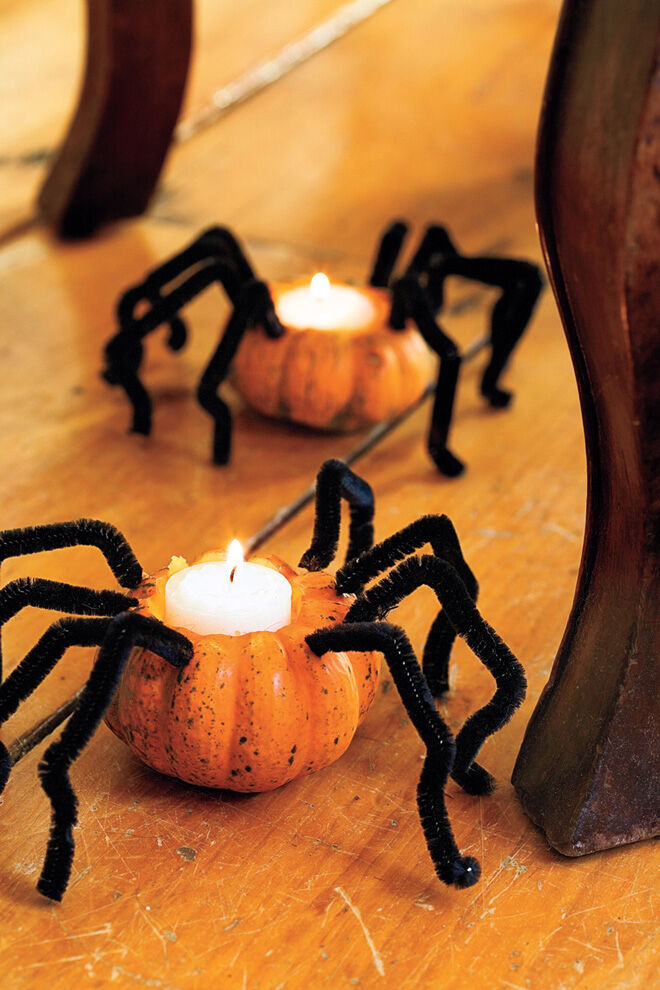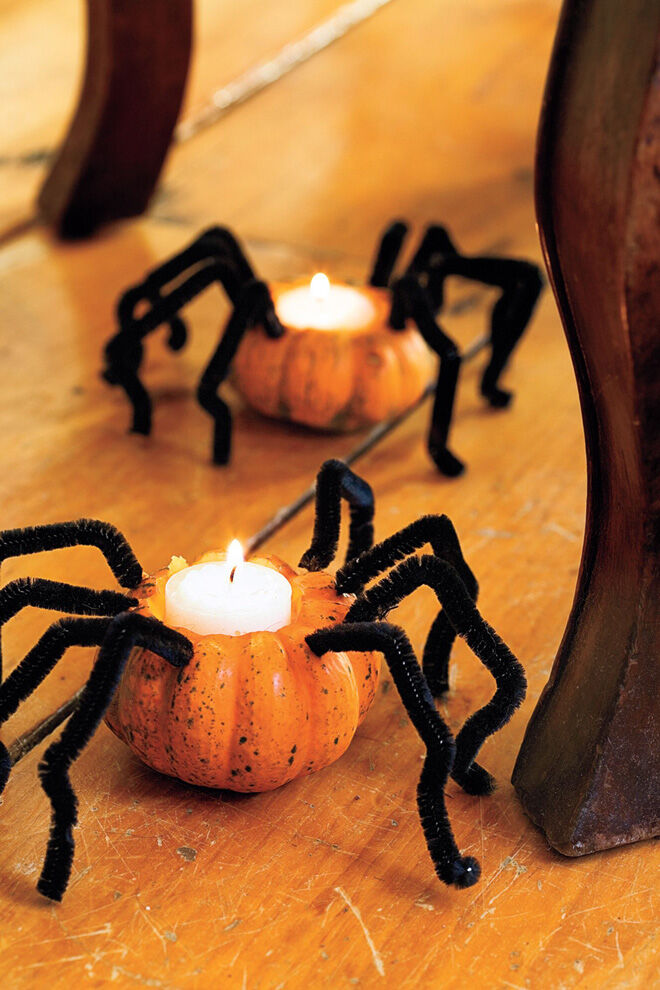 Give visitors the heebie-jeebies with crawling candle holders made from mini pumpkins and pipe cleaners.
Easy-peasy pumpkins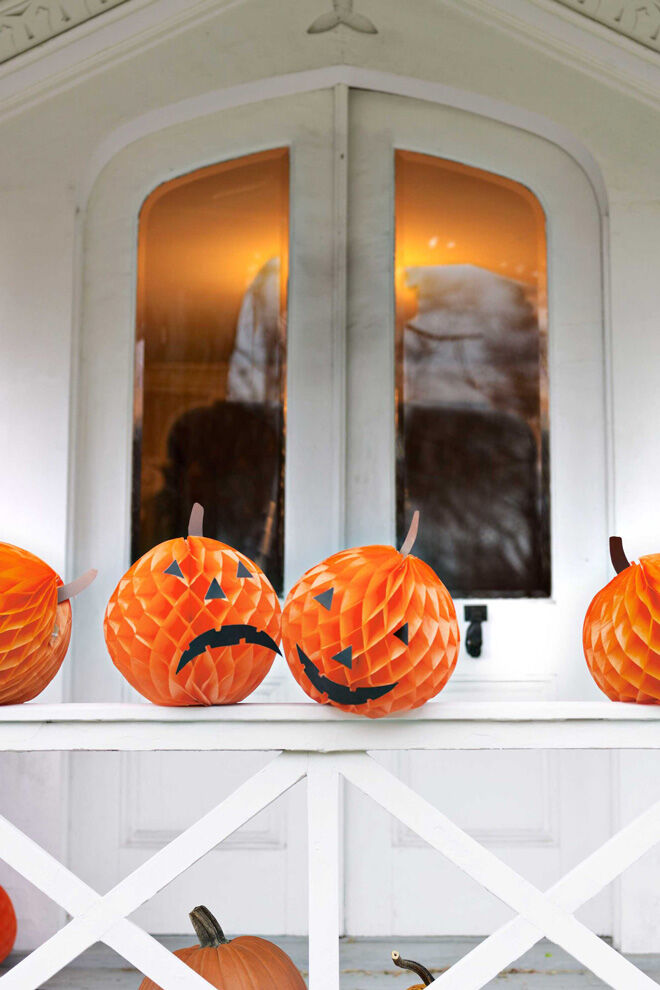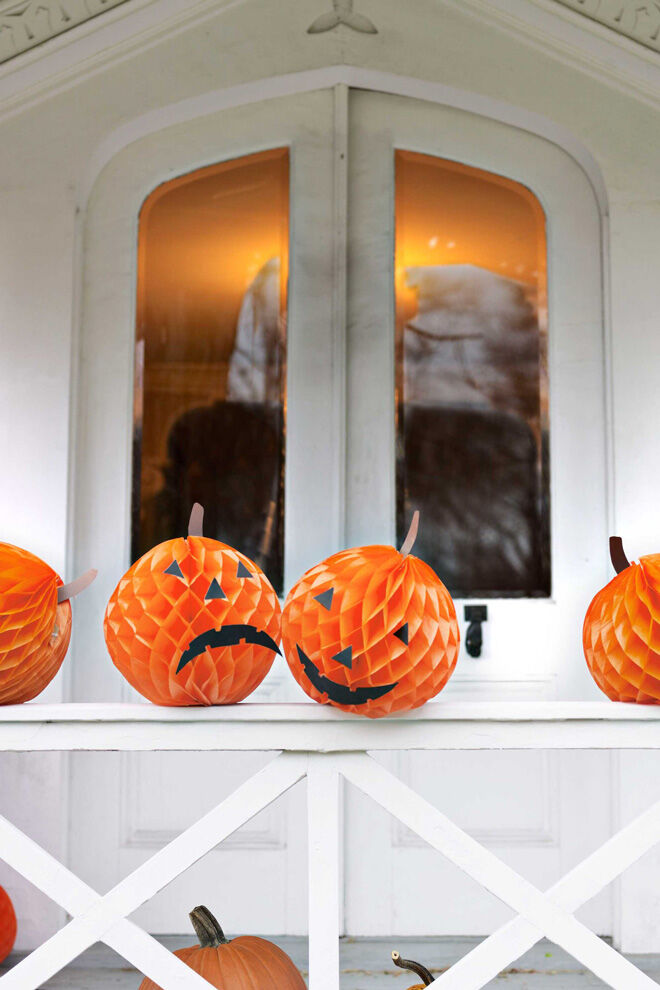 Add paper faces and green stems to orange paper lanterns and ta-da! You have yourself Halloween pumpkins, no carving required.
Stacks on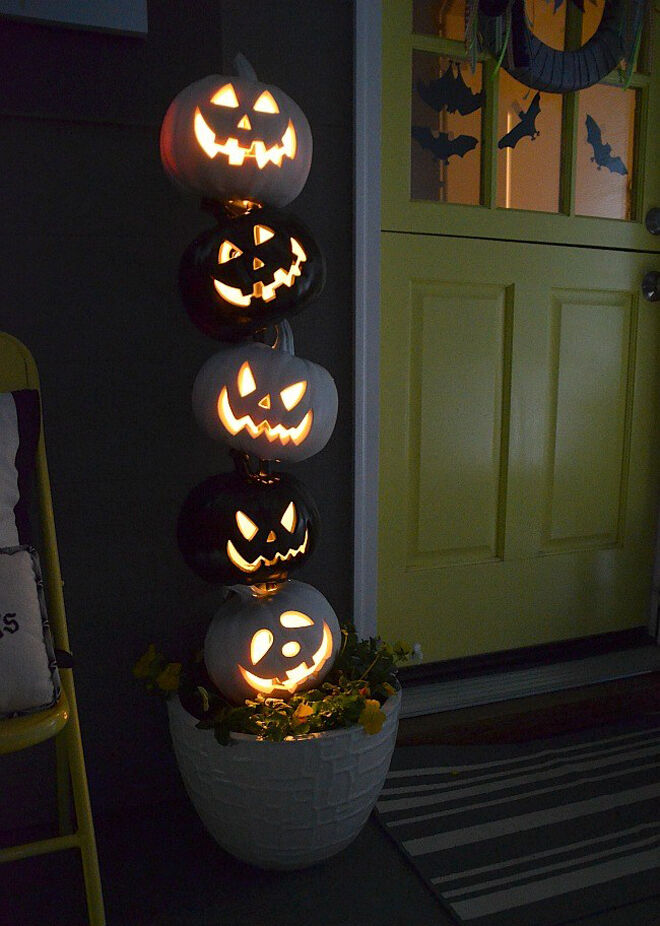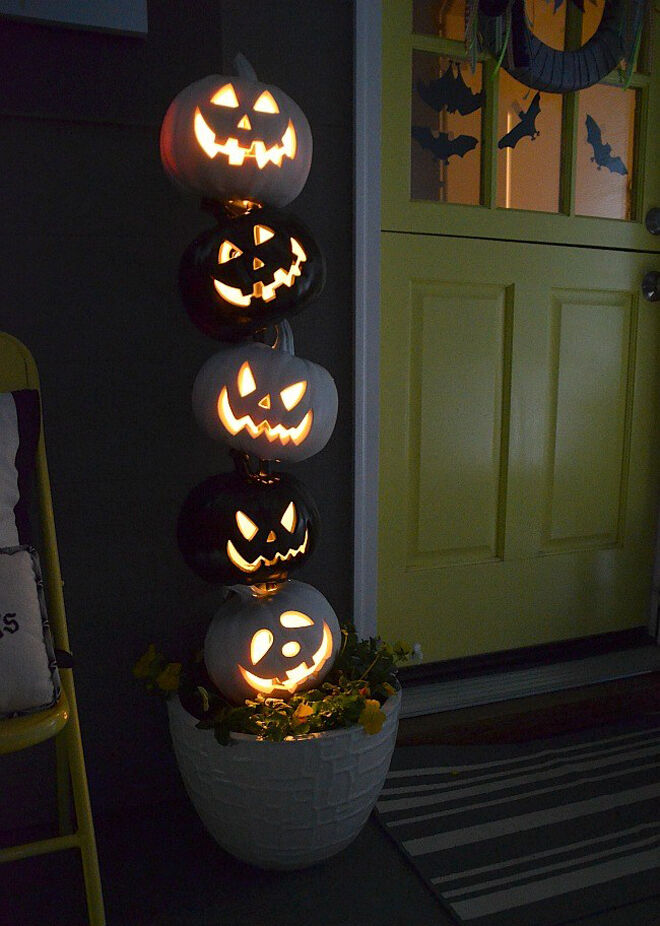 Why stop at just one jack-o-lantern? For maximum impact try Halloween Topiary like this and wait for darkness to fall.