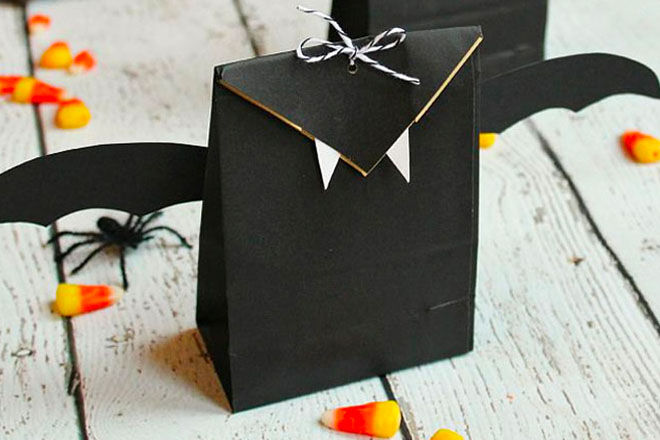 Bring bucket loads of fun to Halloween with homemade treat bags for your mini monsters. From paper pumpkins to mummies holding munchies, we've got the best Halloween bags and boxes to get your spook-fest started.
Here are 23 treat bags for you and your candy-crazed kids to make at home.
Cut it out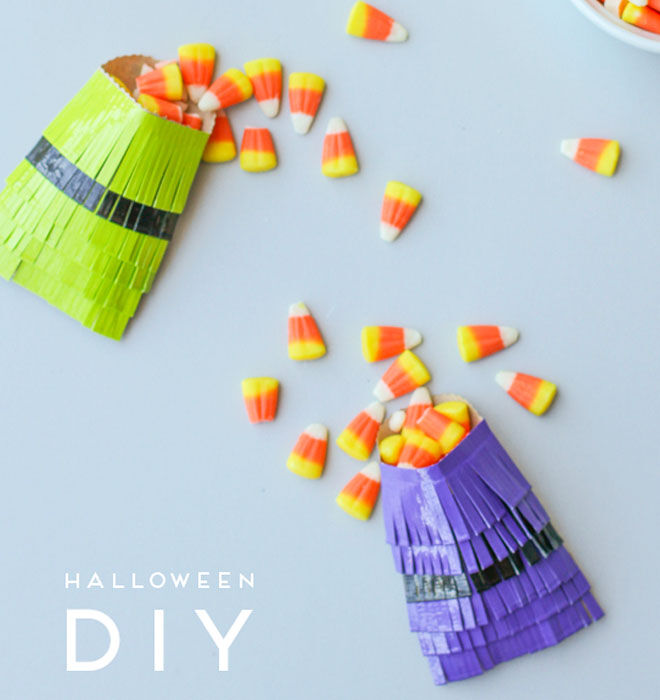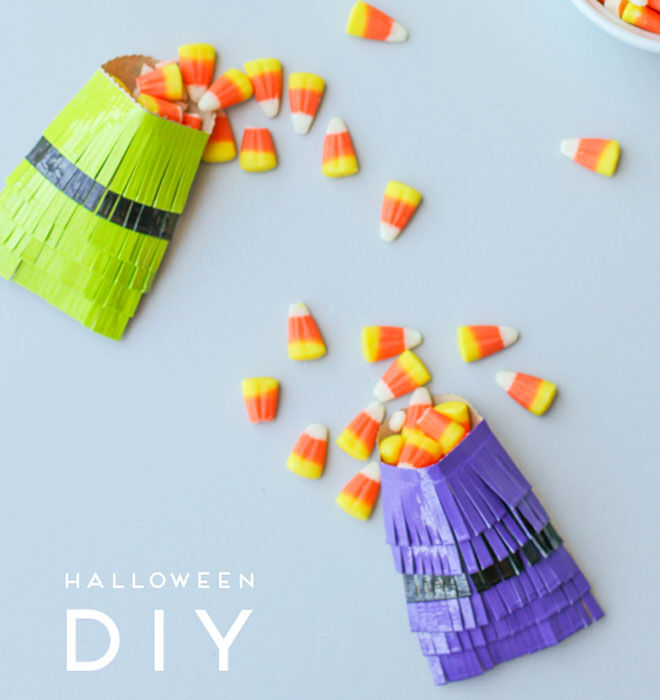 Here's a super simple Halloween DIY from Paper n Stitch that the whole family can enjoy. It's as easy as cutting strips of duct tape to create a fun fringe effect. Just keep an eye on those little fingers.
Project pumpkin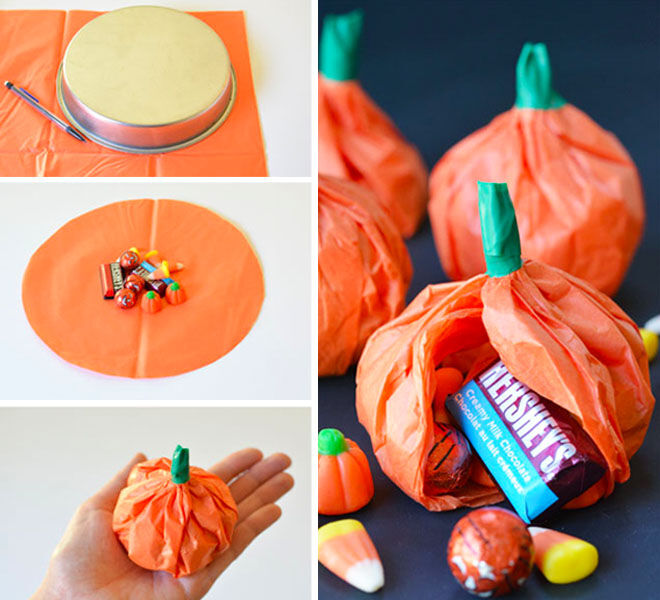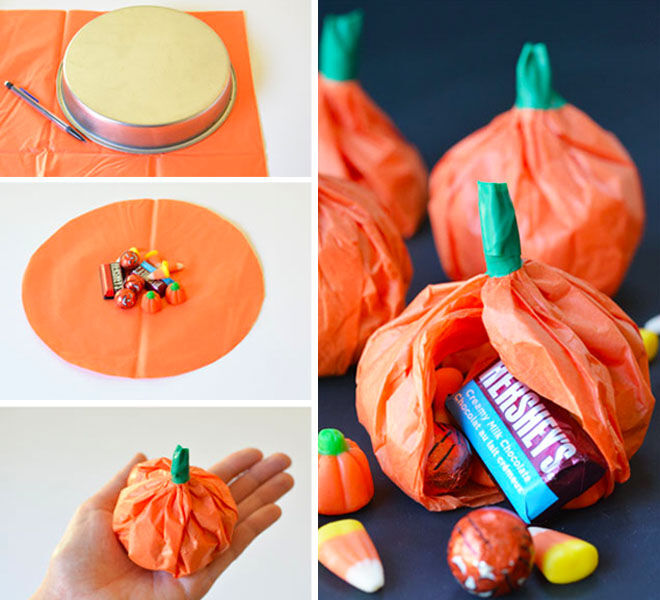 Scrunch, roll, tape, repeat. One Little Project shows us just how straightforward these pumpkin favour bags are.
Boo bags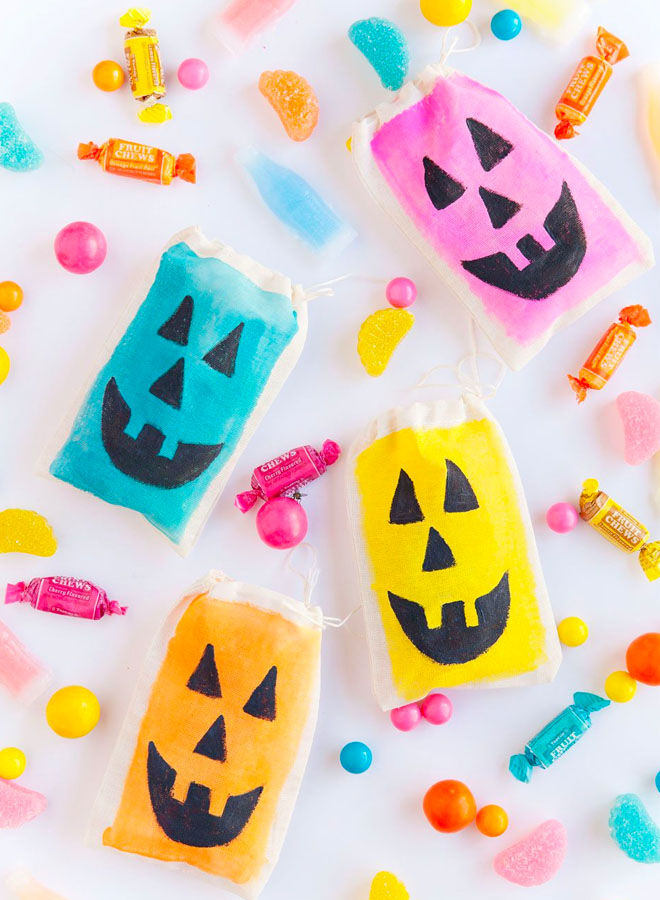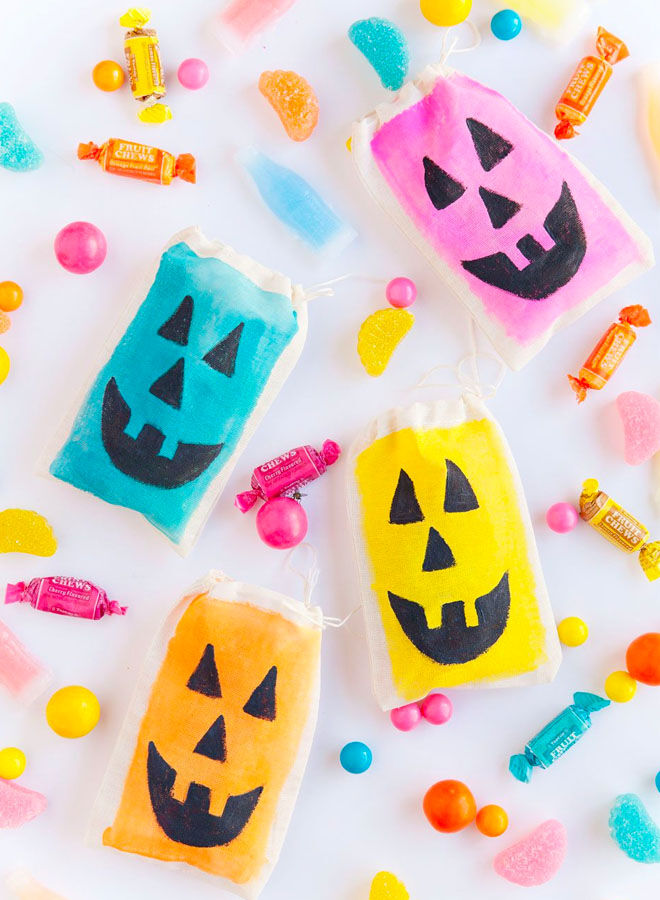 Will scary faces stop the rascals from eating all the lollies at once? You can't blame us for trying! These DIY treat bags by The Sweetest Occasion are a cinch to make and you could easily customise the faces too.
Goodies to go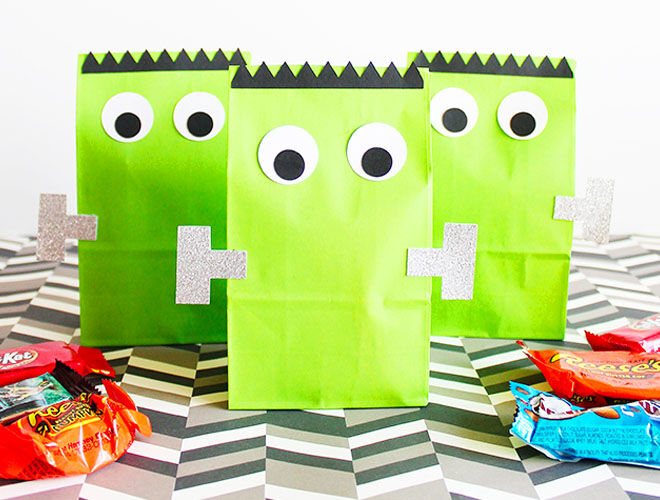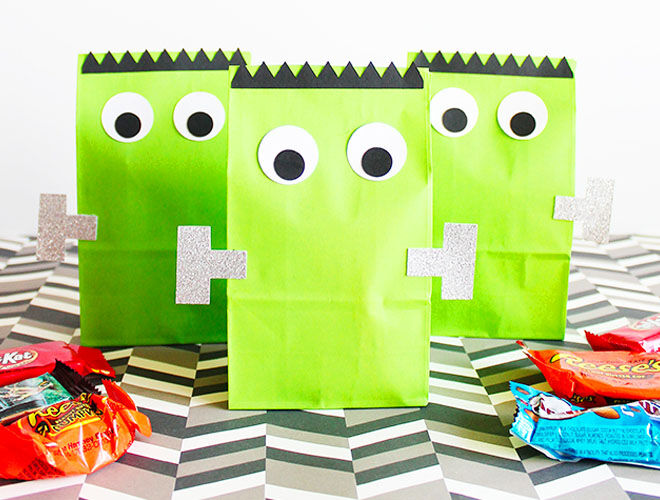 Give your trick-or-treaters a Frankenstein to carry their loot. Girl Loves Glam got the look down pat with her garishly green goodie bags.
A flying fright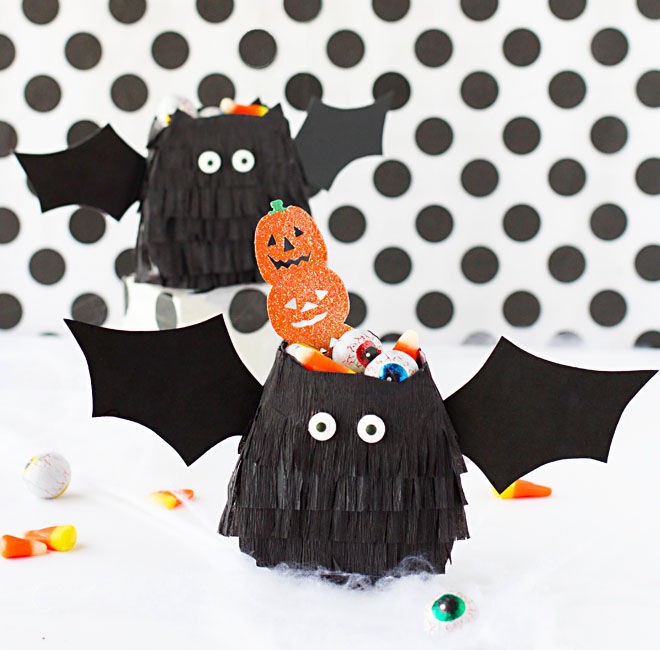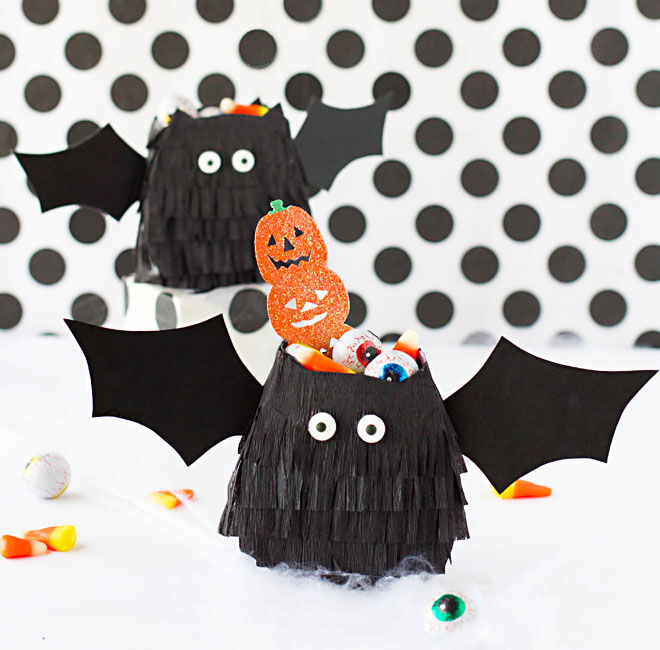 Make hunting for lollies all the more fun with these awesome bat bags by Say Yes. Complete with wings and googly eyes, they're the ultimate Halloween craft.
How handy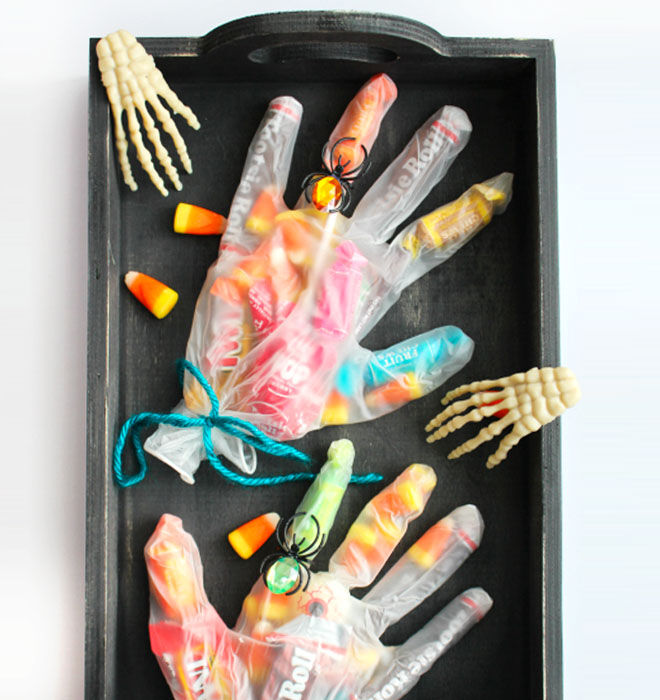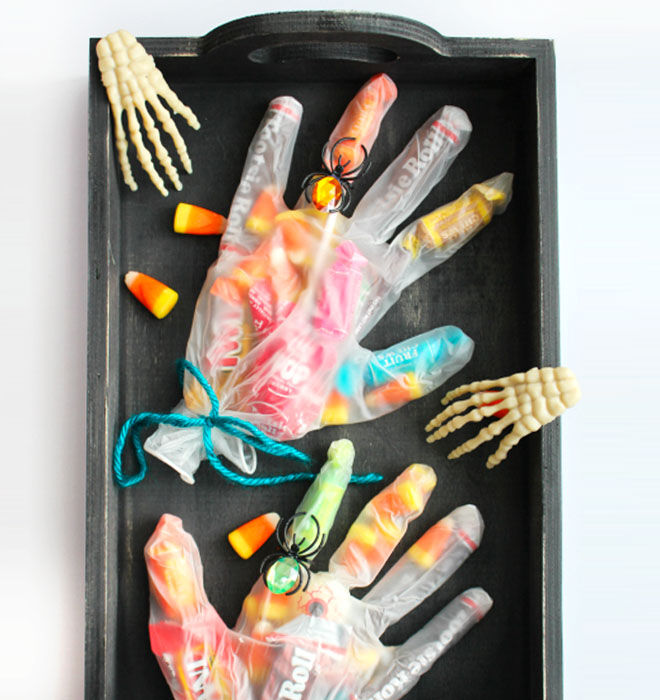 It's a little bit creepy and a little bit gross. Fresh Family Meals filled rubber gloves with a selection of lollies to create these creepy Halloween treat bags – we think the kids will love it!
Too cute to spook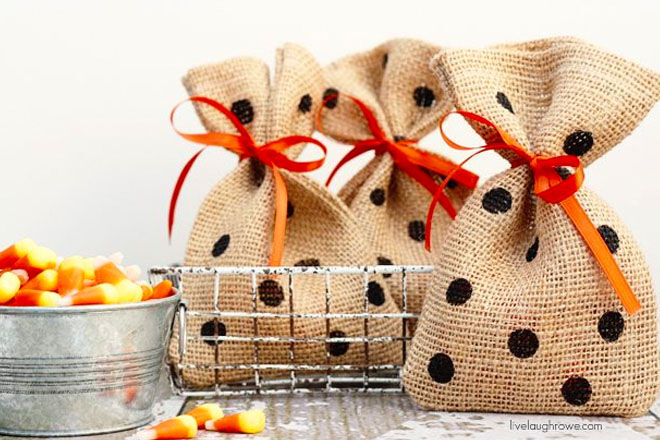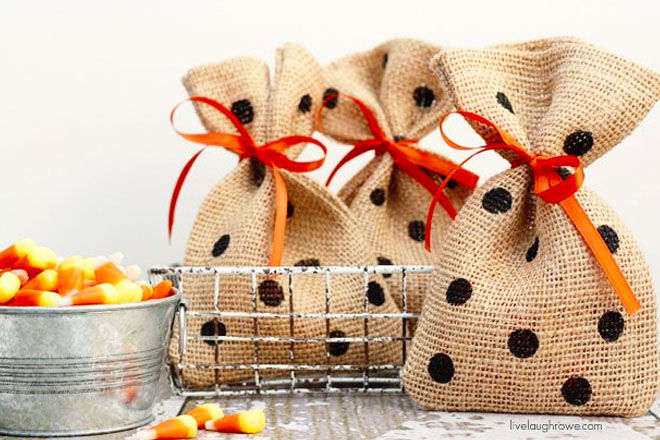 We're completely dotty for these adorable treat bags by Live Laugh Rowe. Simply grab yourself some burlap, a little black paint and a roll of orange ribbon and hey presto!
Bat bags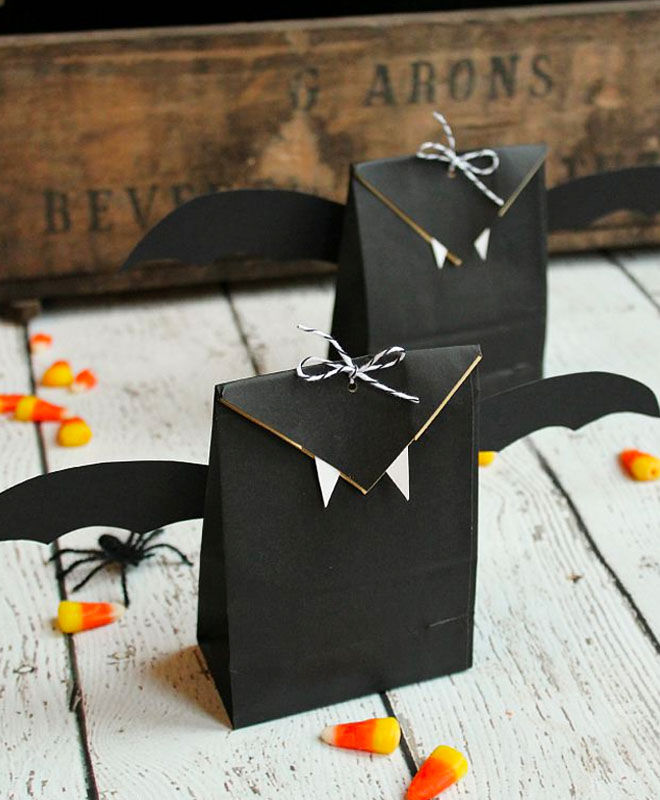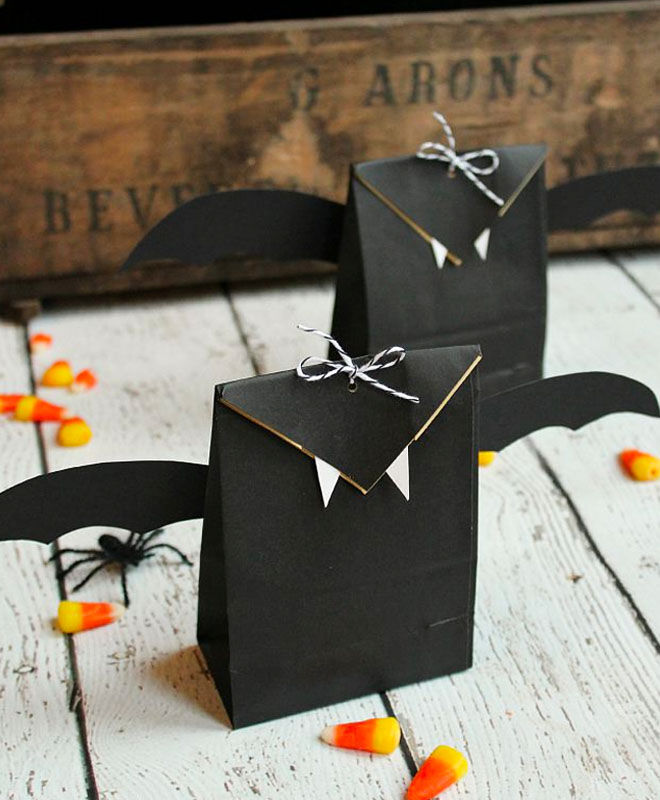 Perfect for Halloween parties and scary scavenger hunts, the bat bags by Eighteen25 have equal measures of spook and cute.
Grab and go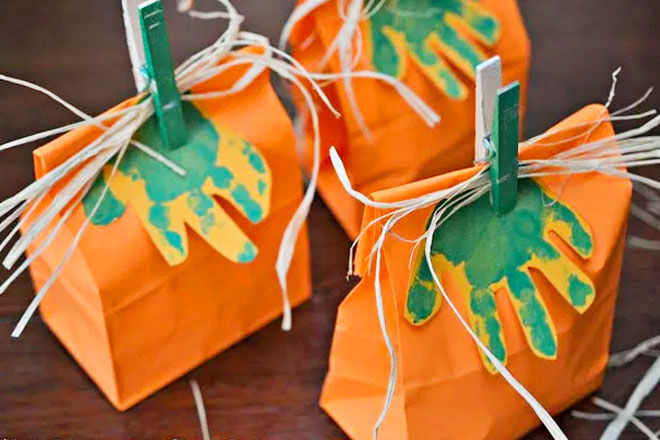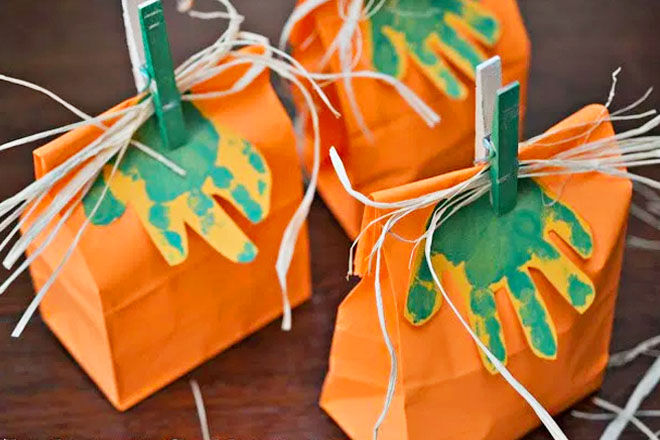 Get the kids to make their mark on Halloween this year with these rustic-style pumpkin bags by Glued to my Crafts. They'll love getting messy in the making process.
Sophisticated snacks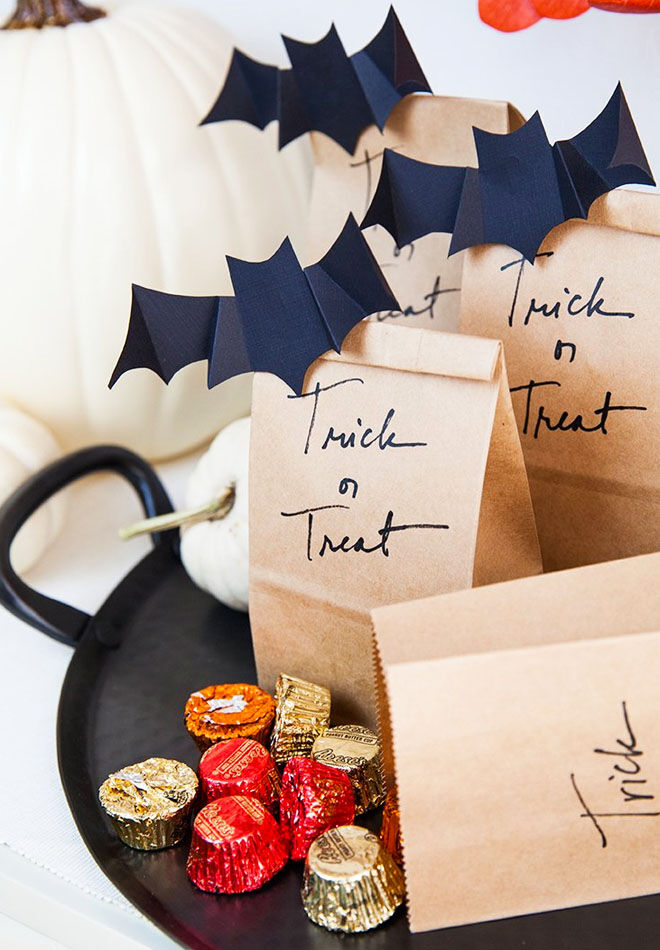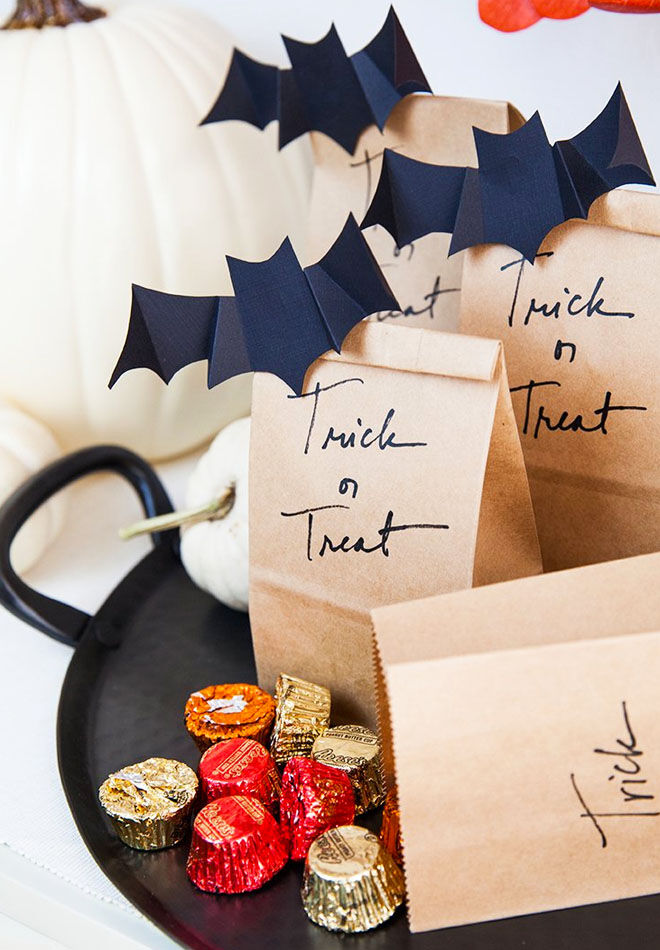 Are you having a spook party of your own at home? Mom.Me shares her project for simple, yet stylish trick-or-treat bags for bigger kids (that's you!).
Creepy crawly crafts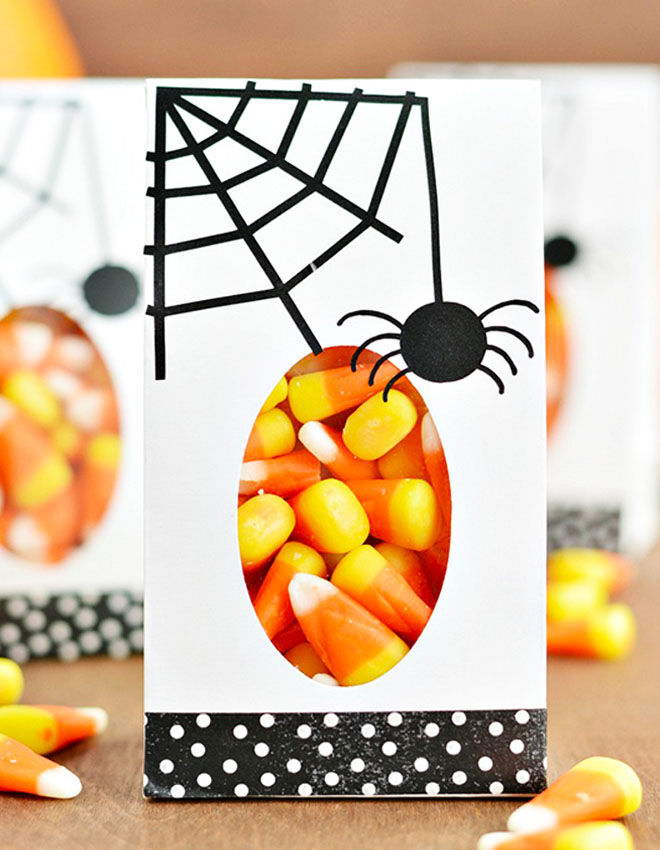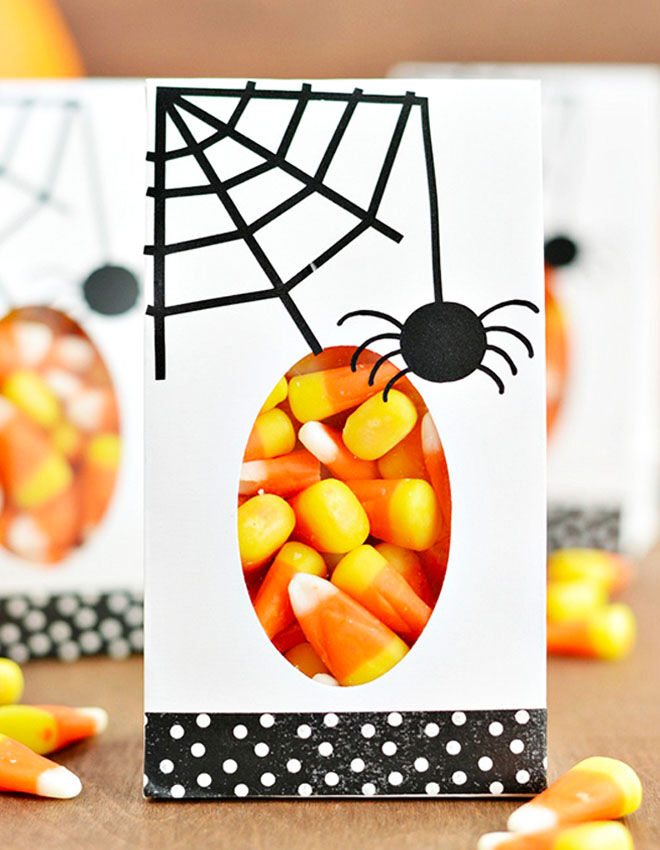 Consumer Crafts take your everyday favour bag up a notch with an eight-legged invasion.
Paper pumpkin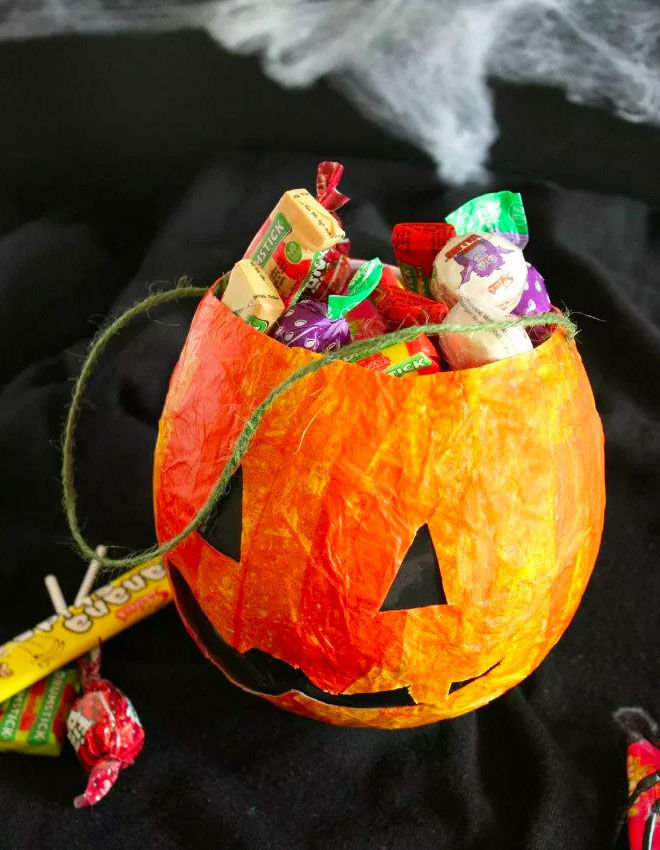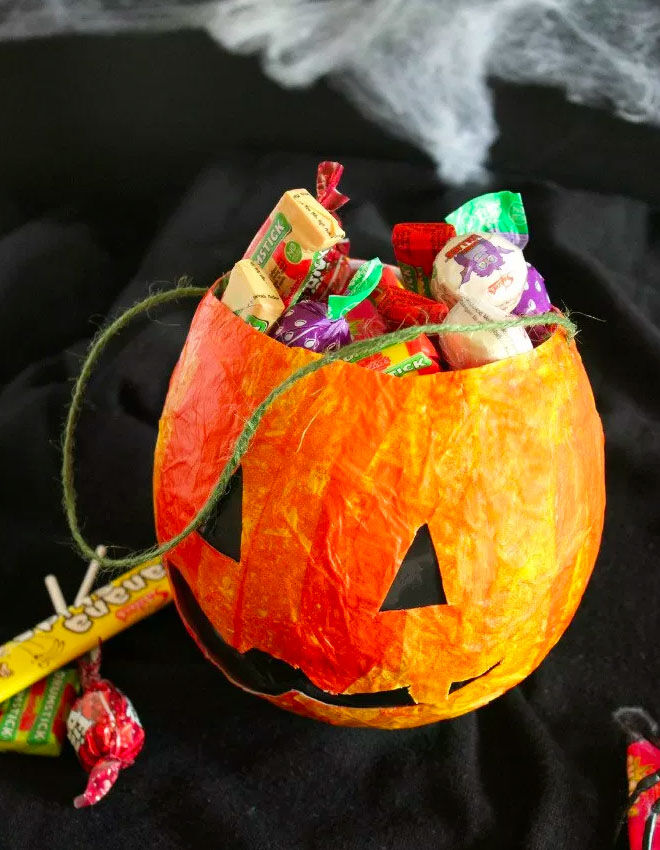 It wouldn't be a crafty round-up without a papier-mache make. We love these creative candy bags from The Candid kitchen.
Buckets of fun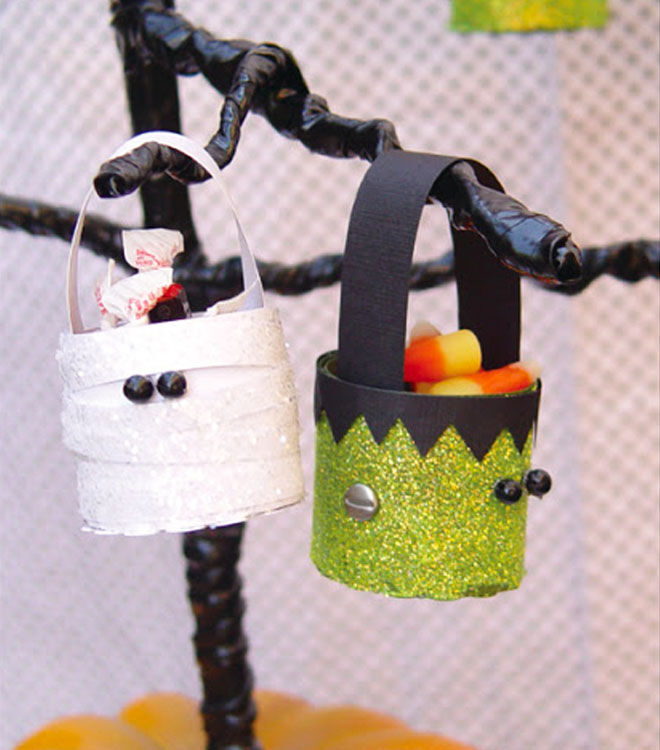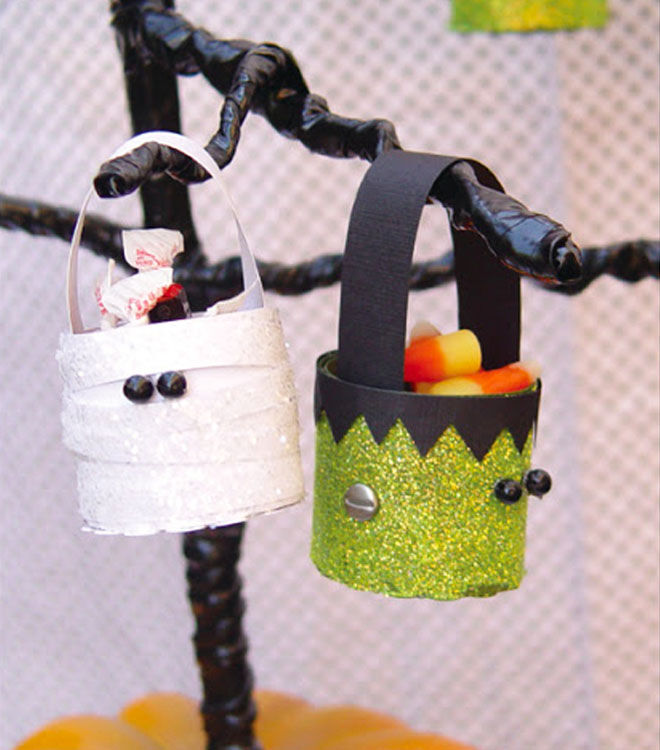 Pro trick-or-treaters need a sturdy basket for all their sweeties. Eighteen25 have just the ticket with their DIY bucket critters. Choose from Frankenstein, mummies and a bat – or make all three!
Crafty cauldron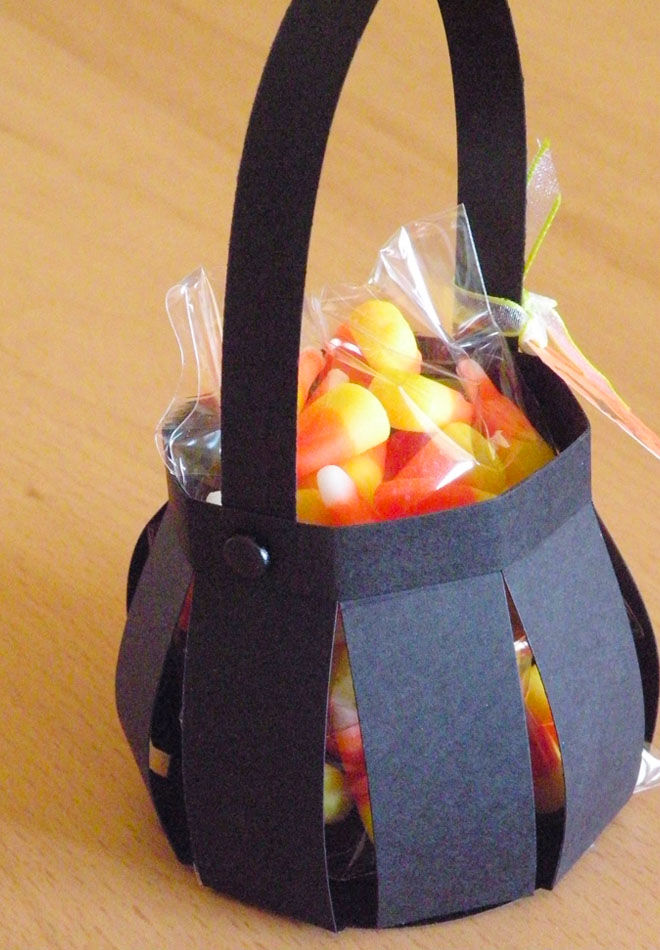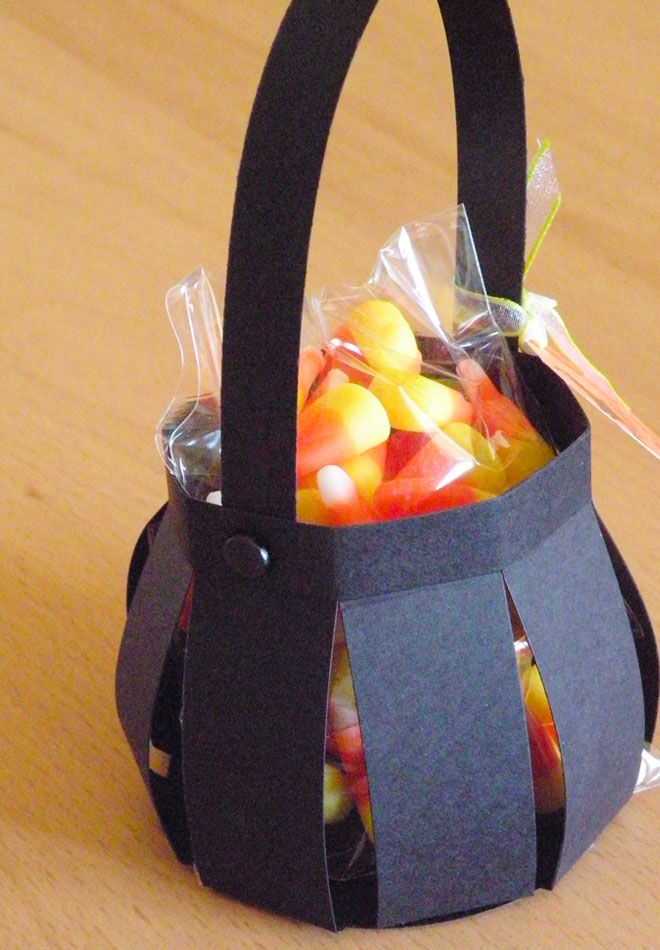 Double, double toil and trouble. A sheet of black card and a handful of black brads are all you need to re-create the quirky cauldron by Paper N Stamps.
Witches beware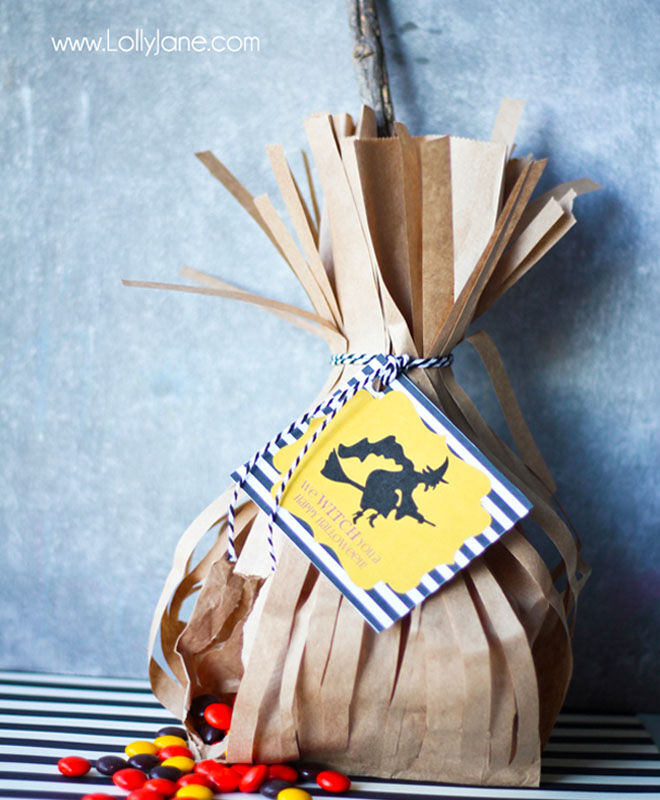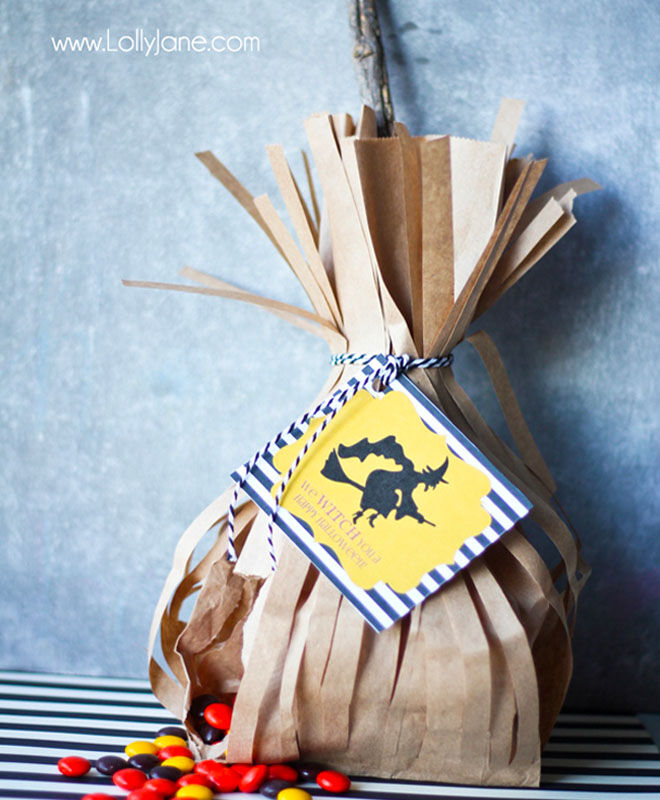 Witches beware – we've stolen your broomsticks! Easy to make and super affordable too, this Halloween DIY by Lolly Jane has us all in a spin.
Eye'll be watching…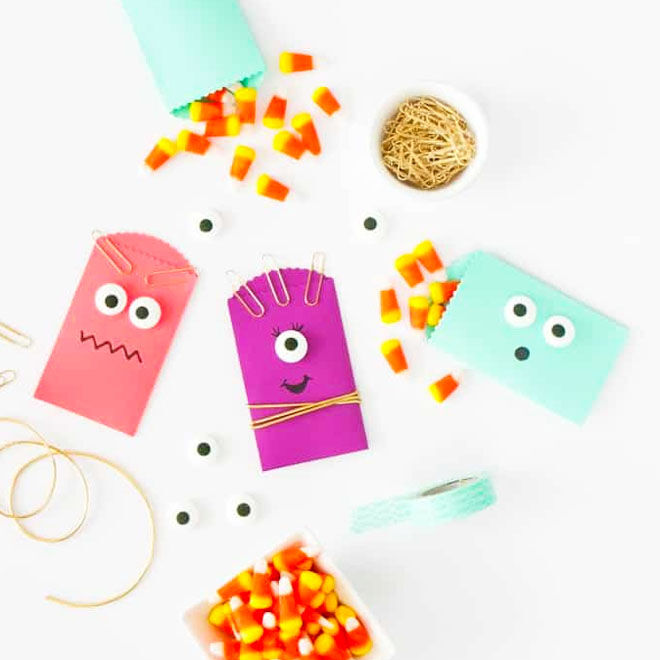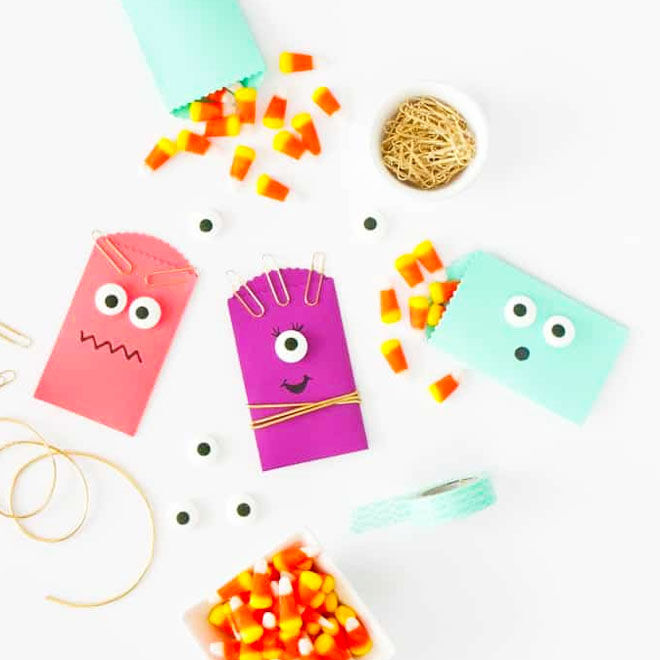 Have fun creating your own Halloween faces with sticky eyeballs and paperclips. From scary and spooked to smiling and shocked, Design Eat Repeat make it all look super easy.
Boo!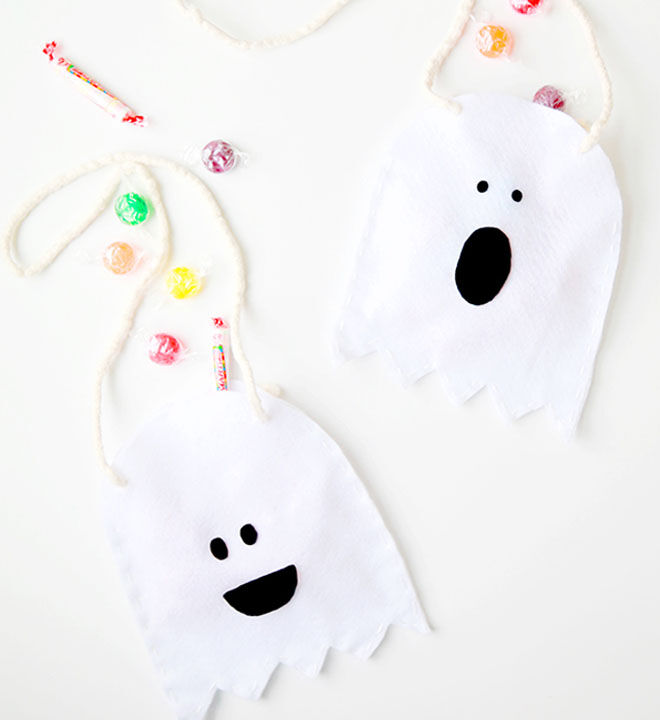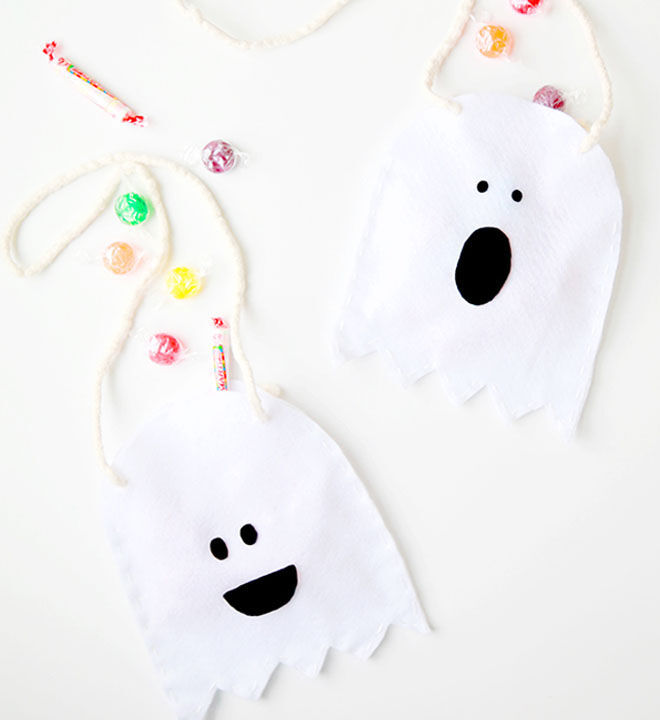 If you're a whiz on the sewing machine then this is the perfect Halloween project for you! Say Yes share their effortless boo bags for lolly-crazed kids to carry.
Pint-sized pumpkins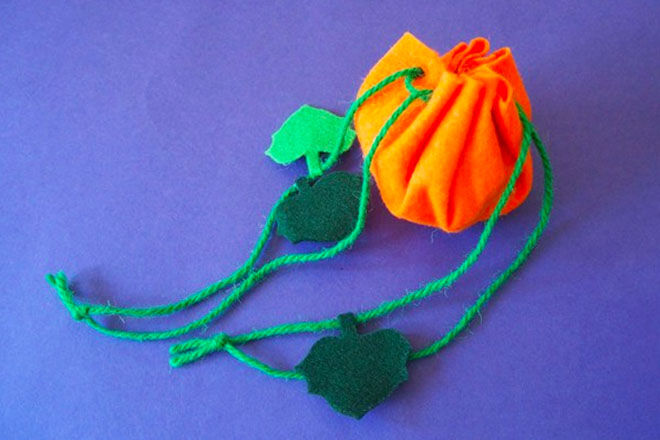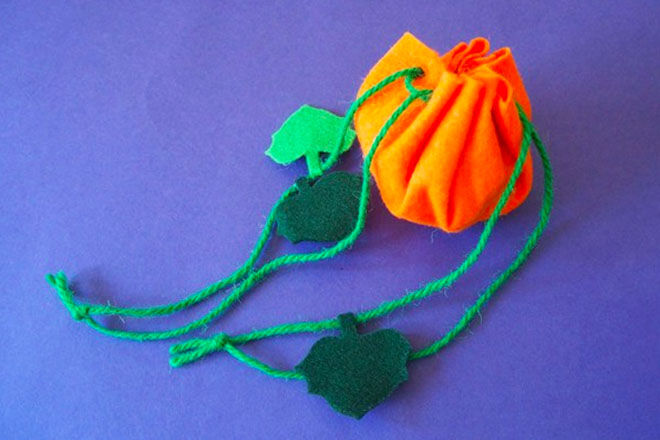 Felt is a lovely fabric to work with and here, Hello Wonderful turn it into a must for Halloween too. These pint-sized pumpkins too sweet!
Mmmmm….mummy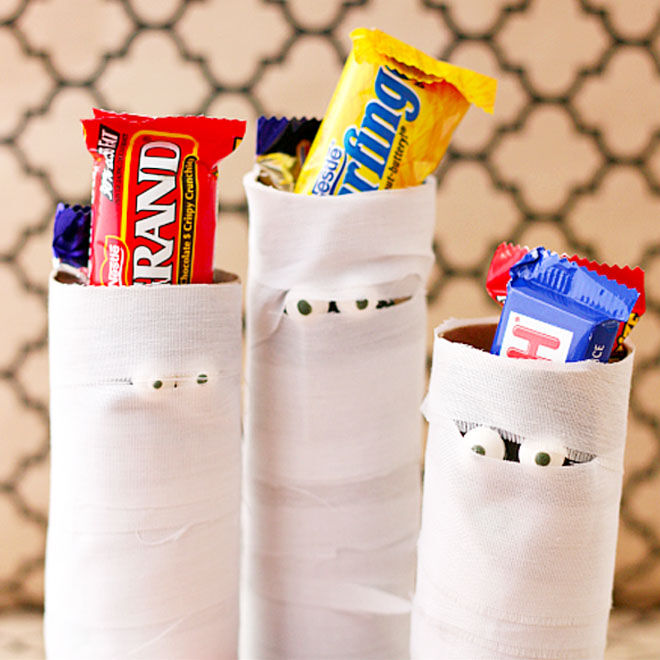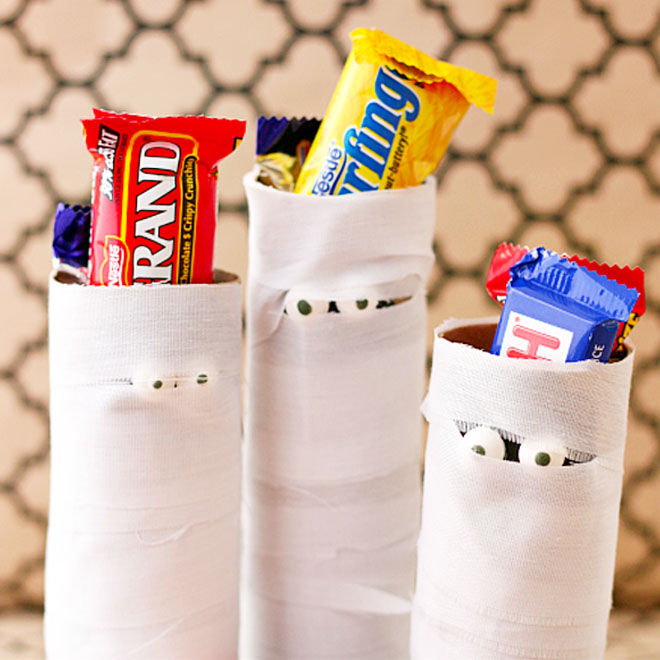 Yummy yummy, in my mummy! Check out these brilliant mummy treat holders by See Vanessa Craft. Finally, putting all those loo rolls to good use.
Freaky faces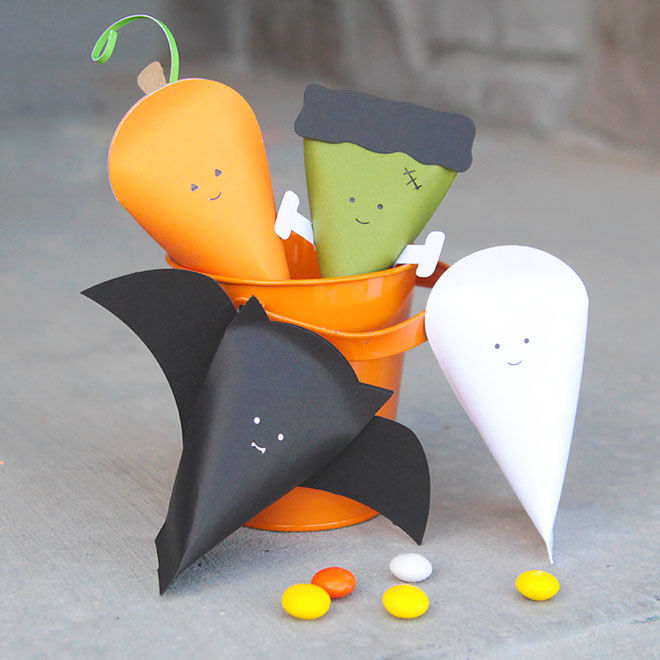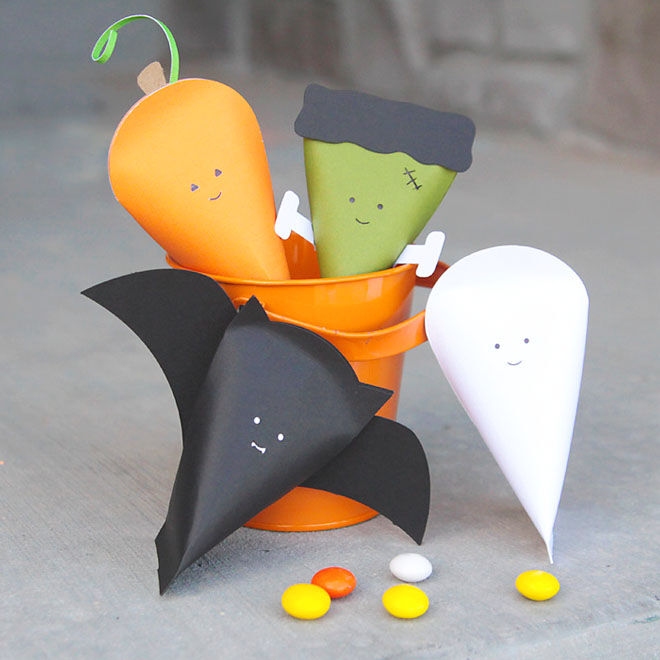 Always Autumn has created mini treat boxes for mini-mes to tear into. Rather than giving the game away, these closed characters will keep hungry Halloween-goers guessing till they're home.
Boxes to boo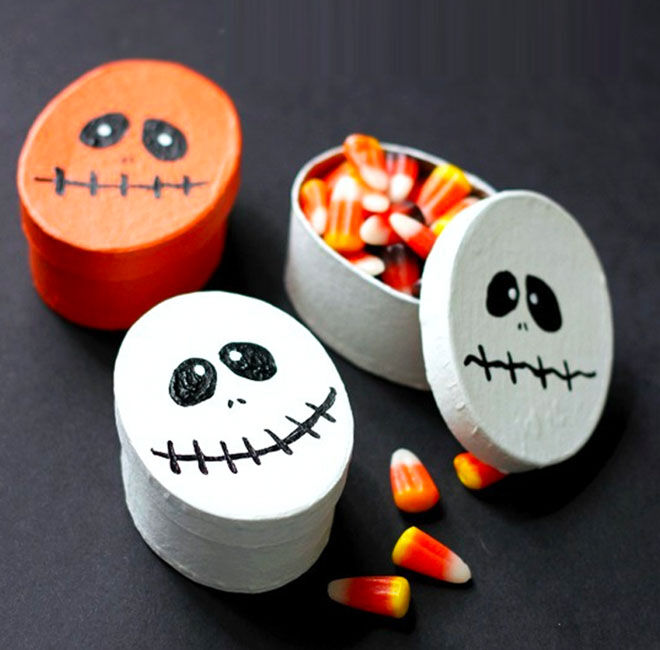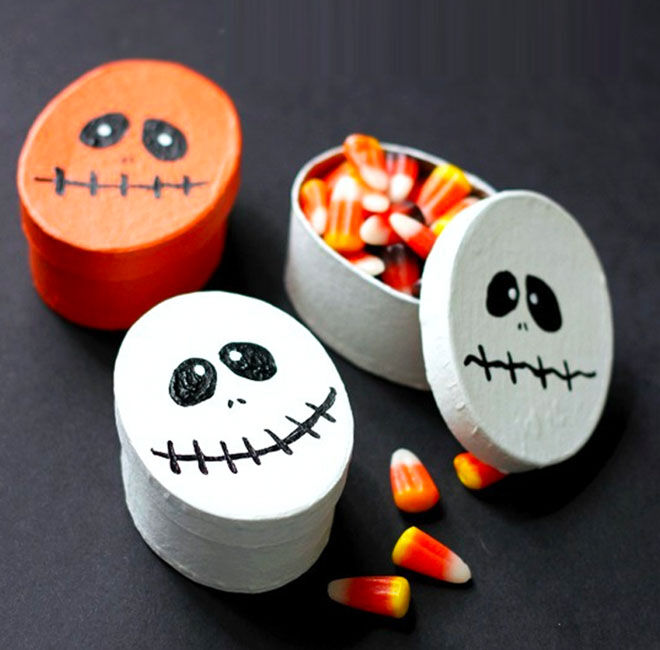 If time isn't on your side this Halloween then here's a quickie you can have done in half an hour. Hi Sugar Plum transforms paper mache trinkets into spooktacular treat boxes in a flash.
Party in ready, steady, pop!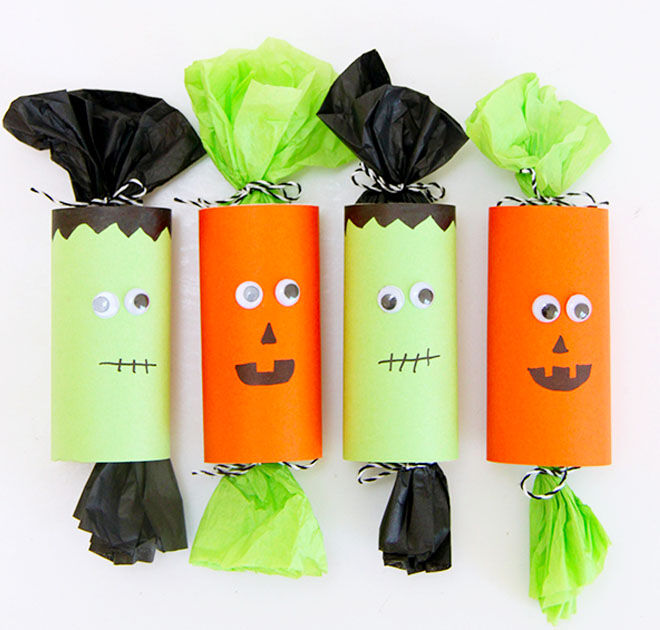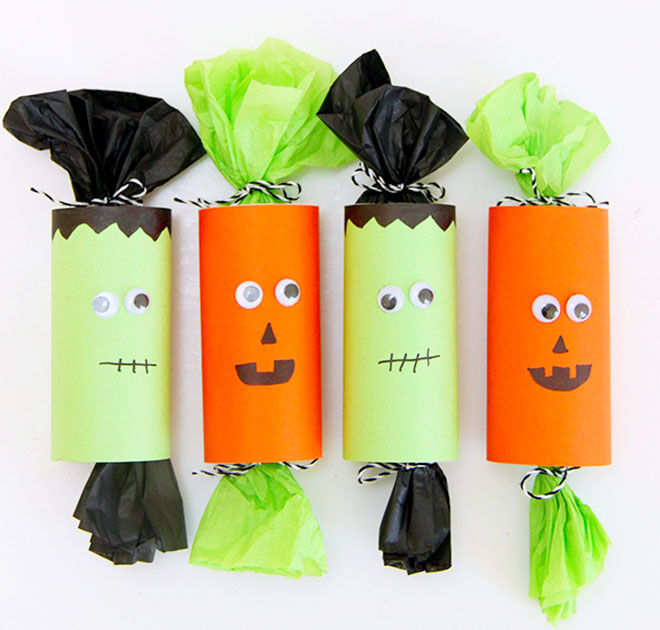 Here's another trick with toilet rolls. Smashed Peas and Carrots give them a much-needed makeover by wrapping in a colourful card and decorating with scary (funny) faces.
It's in the bag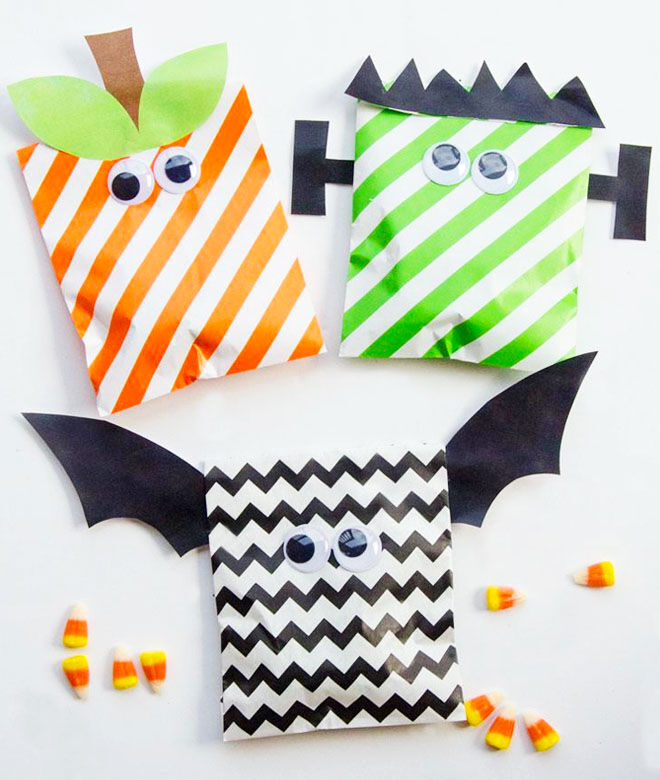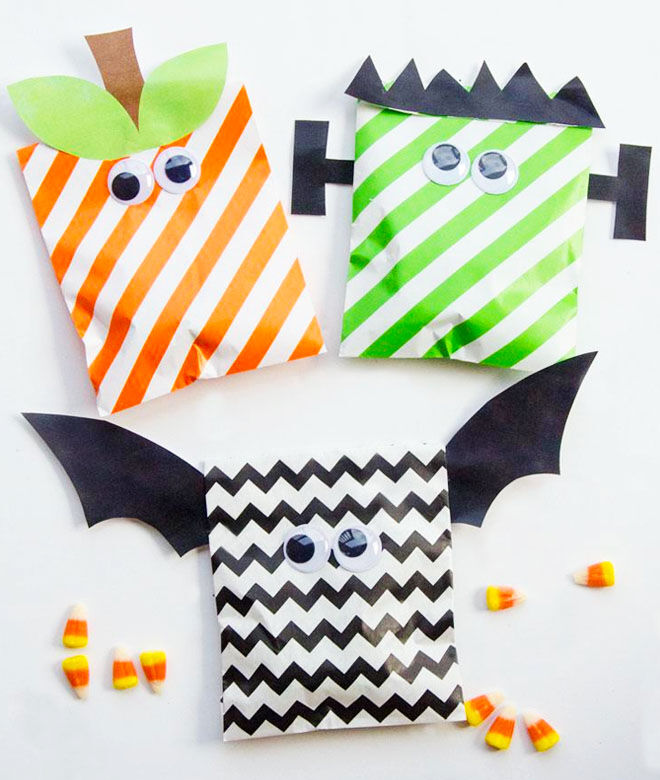 Love The Day prove that sometimes all you need is a pair of googly eyes. And voila
I'll be bat!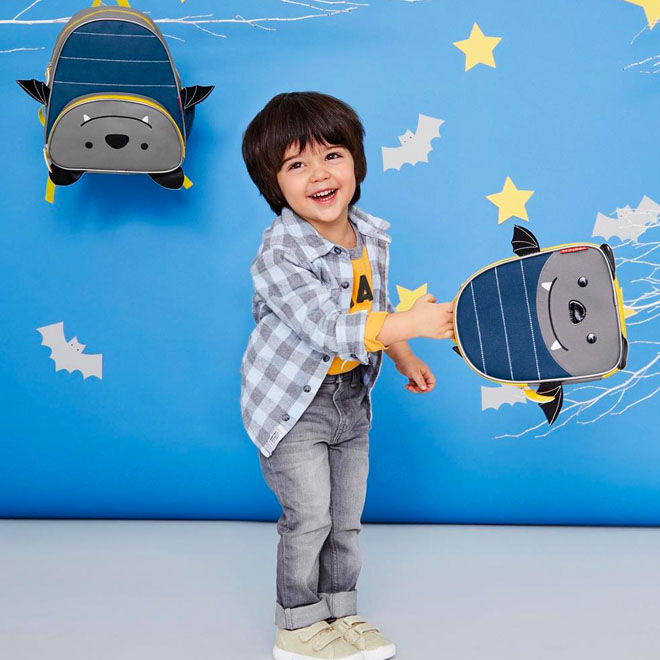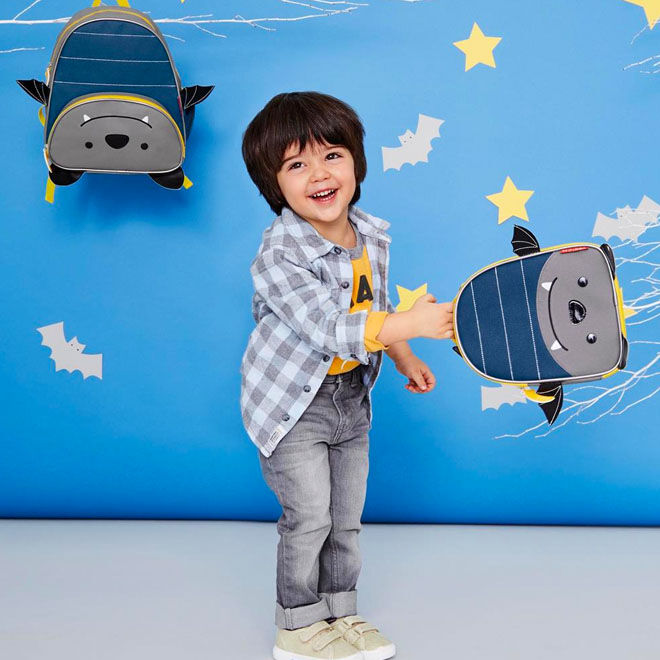 And if you really don't have the time to DIY yourself into a fright night frenzy, the new Bat Backpack ($34.95) is our hot pick for Halloween! Complete with adjustable bottle pocket and an insulated pouch for snacks, your tiny trick-or-treater will have their Halloween look in the bag this year.