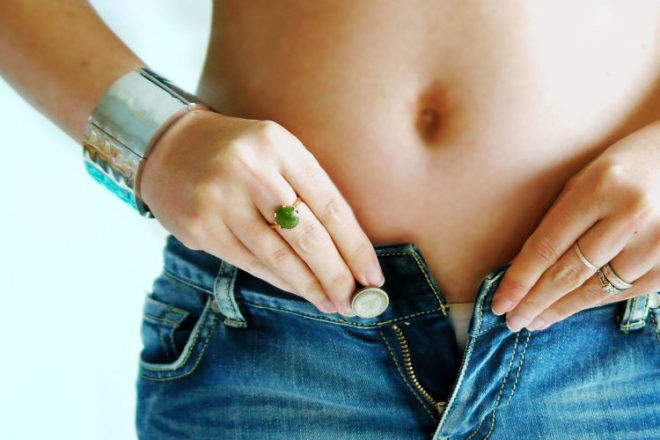 That cute baby bump has made an appearance and there's no more blaming last night's curry – there's definitely a baby on board. If regular clothes are getting a little snug, but you don't want to dig too deep into the budget for maternity clothing, there are some really clever ways to transform your wardrobe faves into maternity wear.
Whether it's smart extenders that let you keep wearing your favourite jeans and bra, to crafty ways to make clothes stretch a little further, a little thinking outside the square is all that's needed. Depending on the season, the same tricks and tips can be used with long or short pants and short or long sleeves.
Here are our favourite ways to extend your wardrobe during pregnancy.
Wardrobe extender kit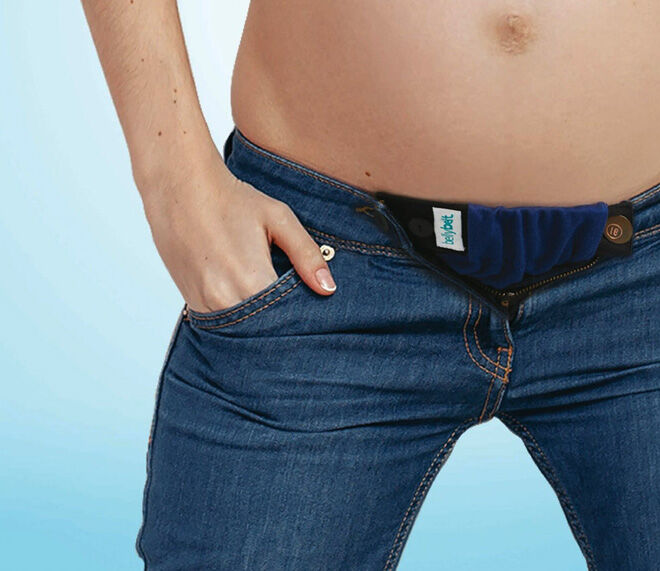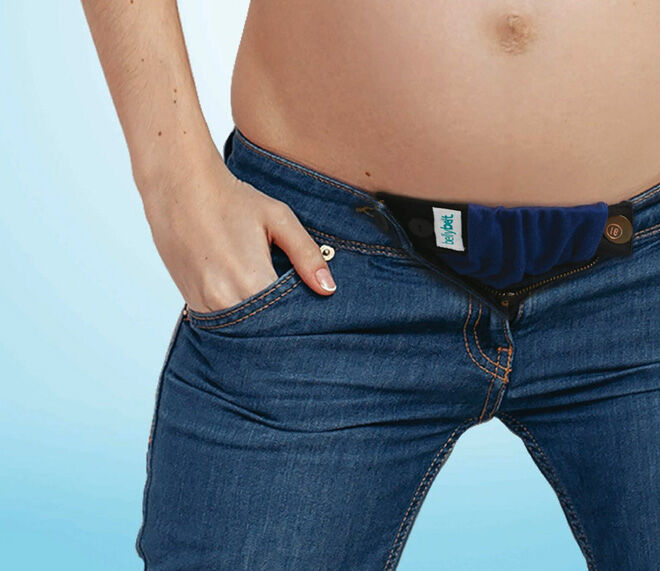 Those comfy jeans that that fit like a glove don't need to sit in the wardrobe for the next few months. Invest in a Fertile Mind – Belly Belt Wardrobe Extender Kit ($24.99) to see you through that first cute little belly right up until birth. The clever material panels fit onto the existing button and buttonhole to comfortably stretch pants for growing bumps.
Hair elastic trick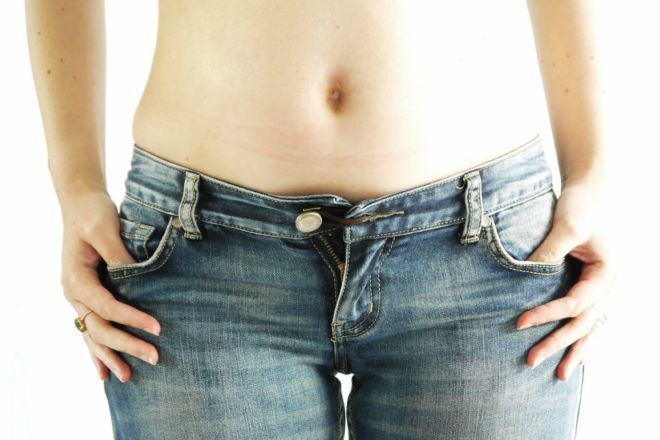 With a hair elastic and a couple of deft twists, regular pants can be transformed for less than a dollar. (via Erena Te Paa)
Stretchy panels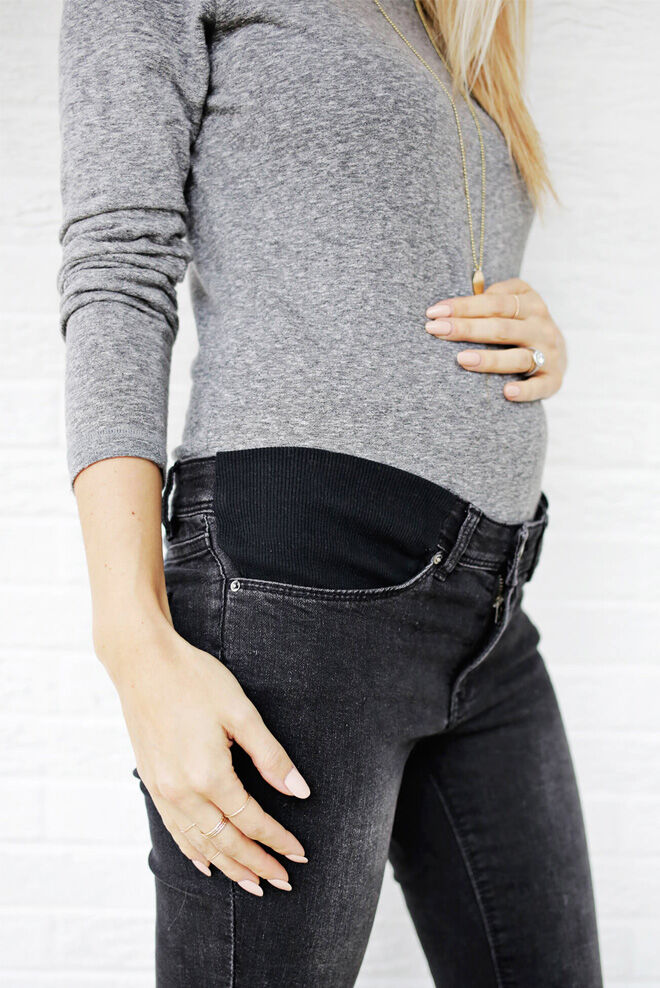 If you're a bit of a whizz with a sewing machine, adding a couple of panels of knit ribbing to your pants will be a cinch, and make them into a key part of your maternity wardrobe. This also works with shorts, so if you're sporting a summer bump – dust off the sewing machine! (via A Beautiful Mess)
DIY maternity leggings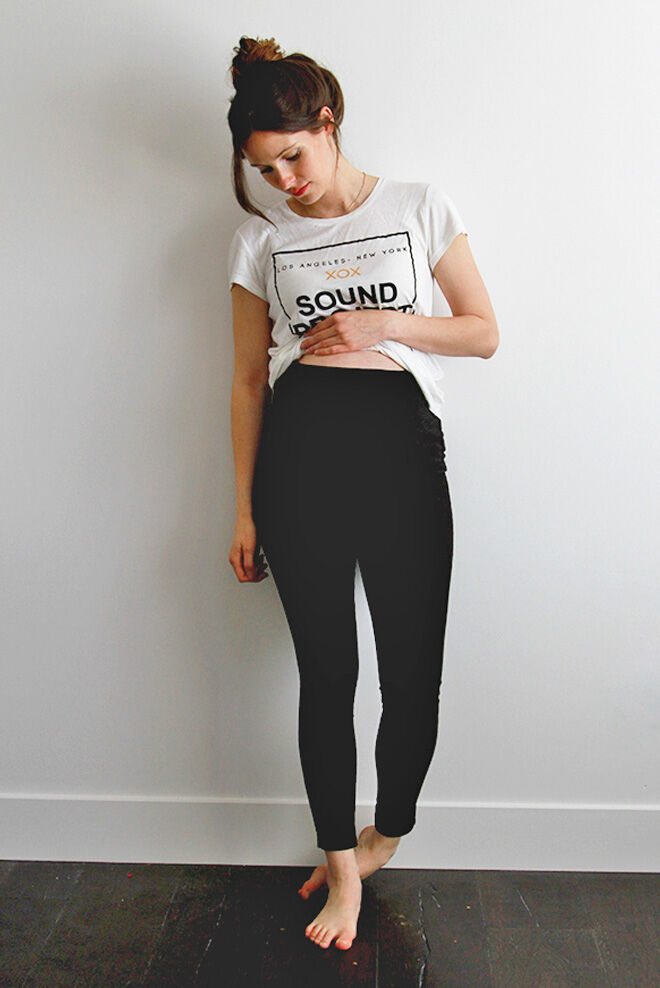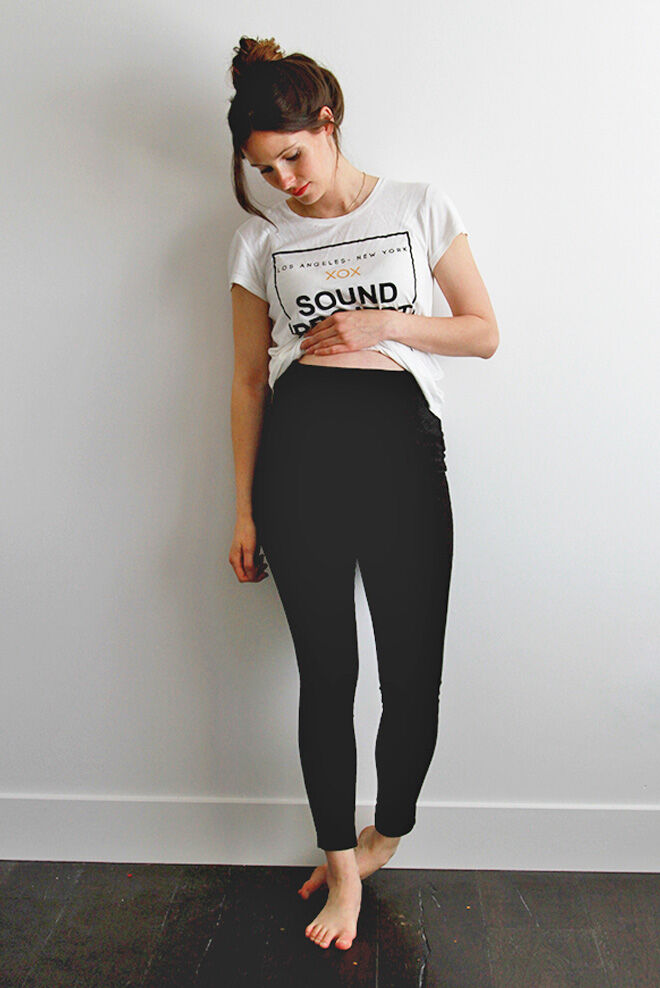 A good pair of maternity leggings will see you through pregnancy like a good friend – always there when you need something familiar and comforting. For this little maternity hack you'll need to cut off the bottom of a stretchy top you no longer want, and attach the band to the leggings. It's the work of ten minutes, but you'll be thanking yourself for the entire nine months. (via Cotton + Curls)
Belt it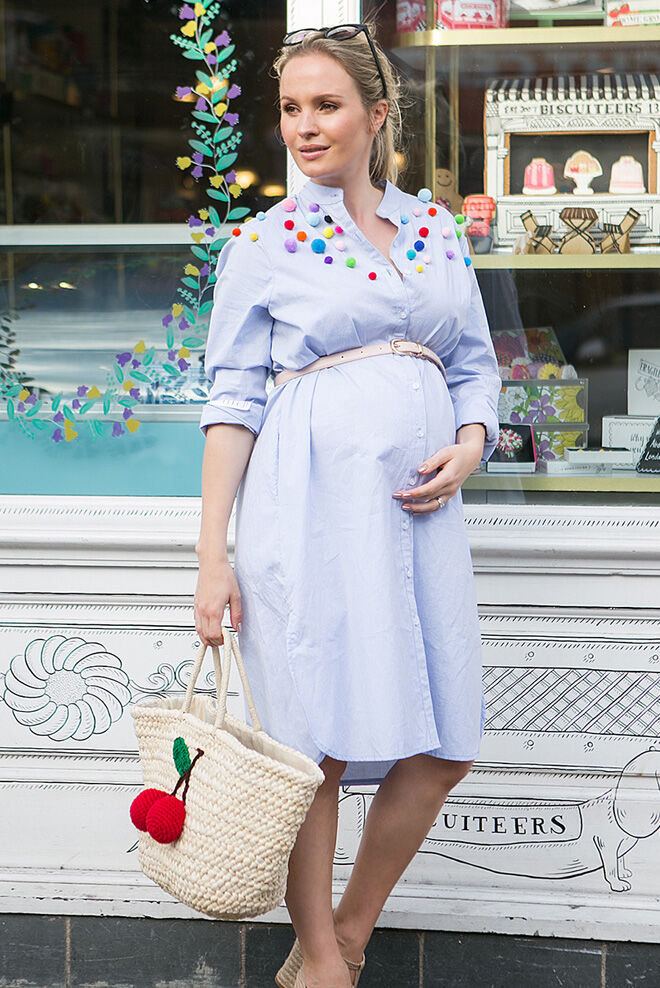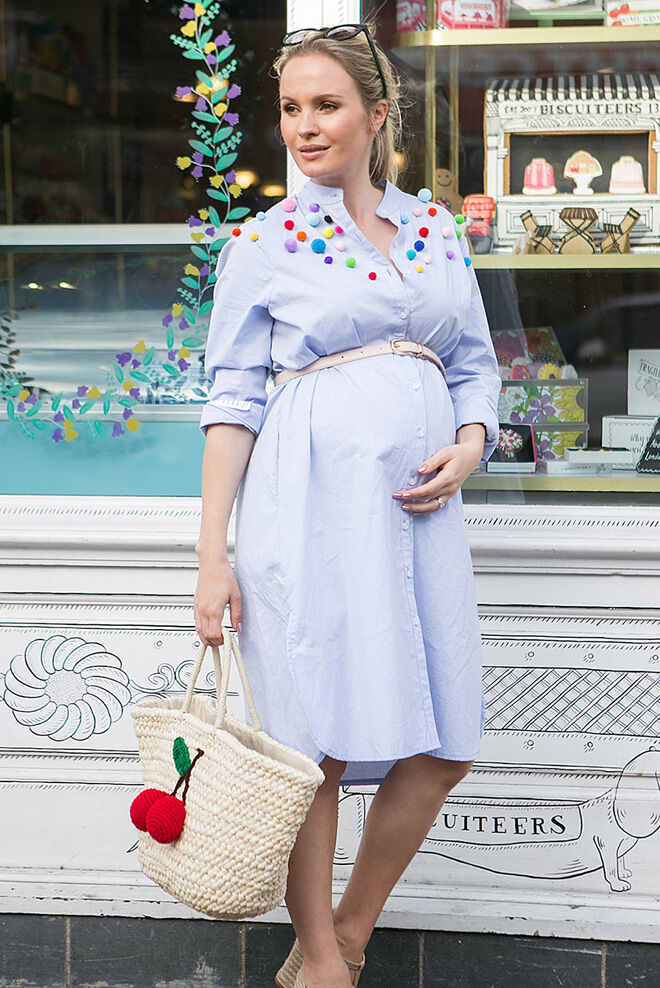 One of the easiest and cheapest ways to transform your favourite pre-baby dresses into magical maternity frocks is by adding a belt above the bump. Look for dresses in your wardrobe that are flowy and generously sized. (image via Metro Mode)
Room to grow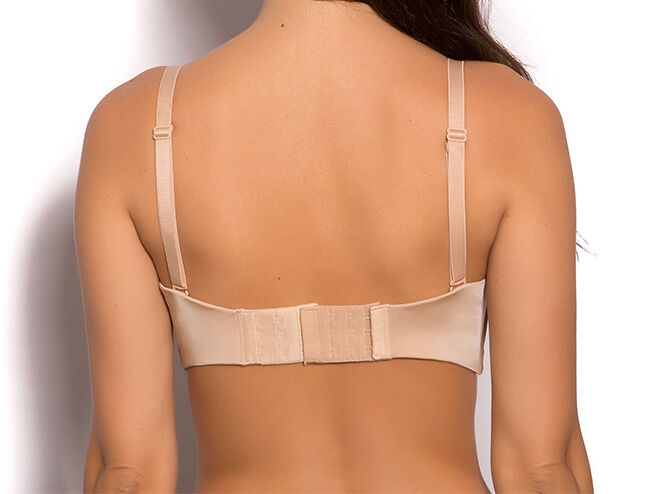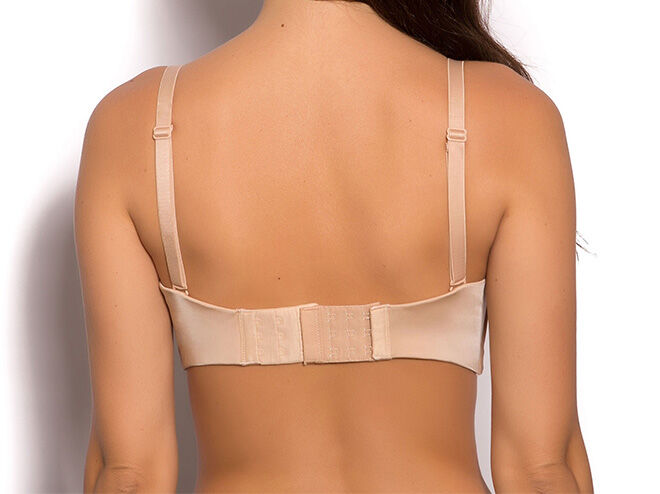 It's not just your bumps that bloom in pregnancy – milk makers also need room to grow. Before investing in maternity bras, and while your breasts are still growing, use bra extenders ($14.95) to make your favourite bras roomier.
Keep it covered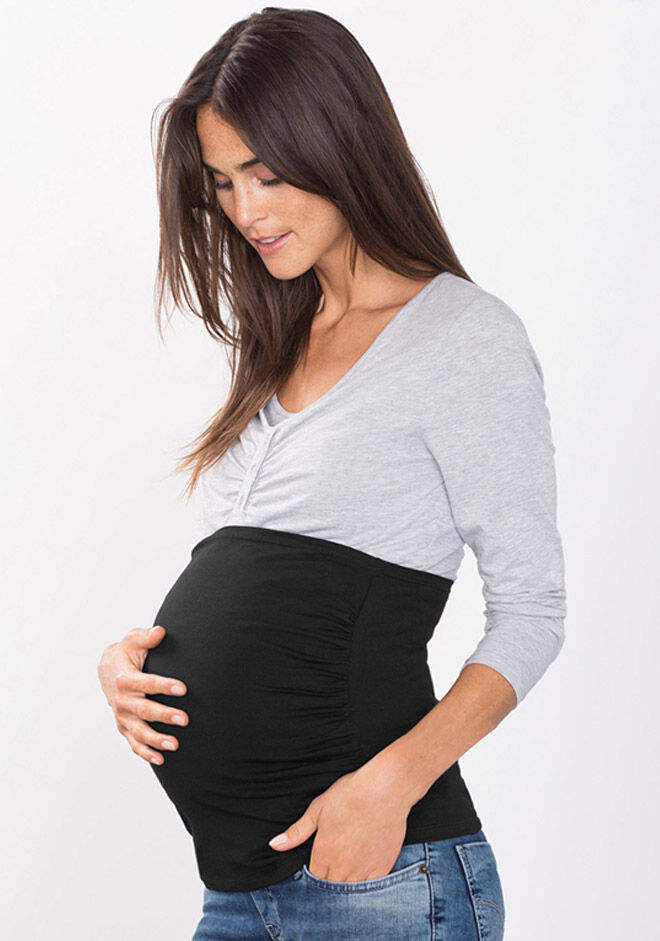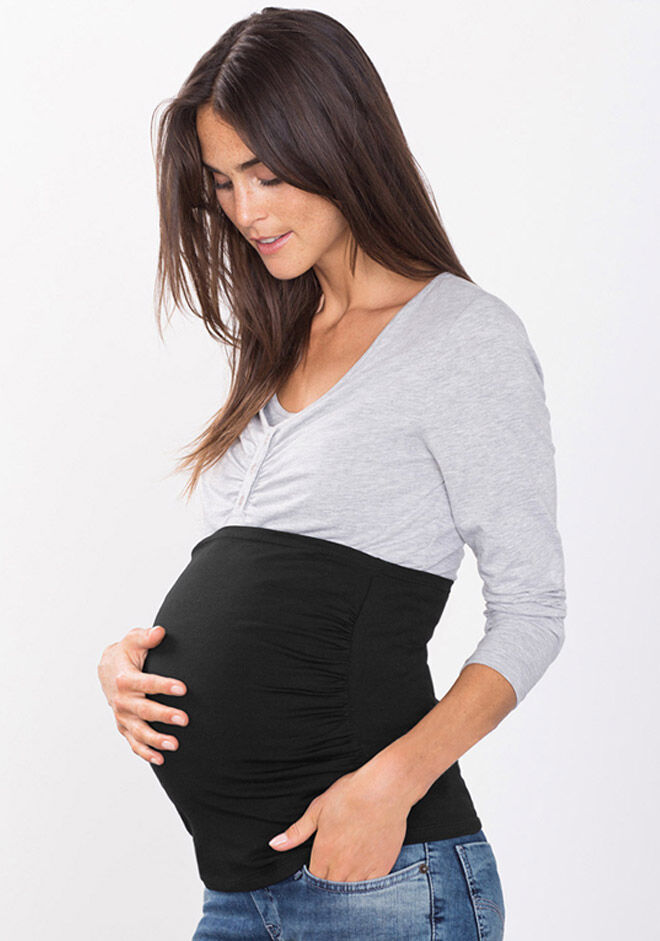 Keep rocking your most-loved pre-pregnancy tops with a comfortable, stretchy Belly Band. Pop it under your top and pull it down so there's no worry about exposing your bump.
If you have a million questions about pregnancy clothing, why not join one of the closed Mum's Grapevine pregnancy groups on Facebook? You can talk 24/7 with thousands of other mums all due around the same time as you.
Click below and join your group today!