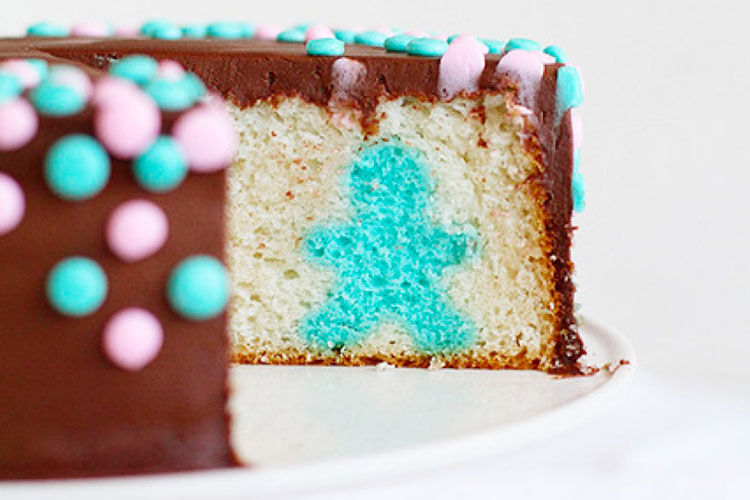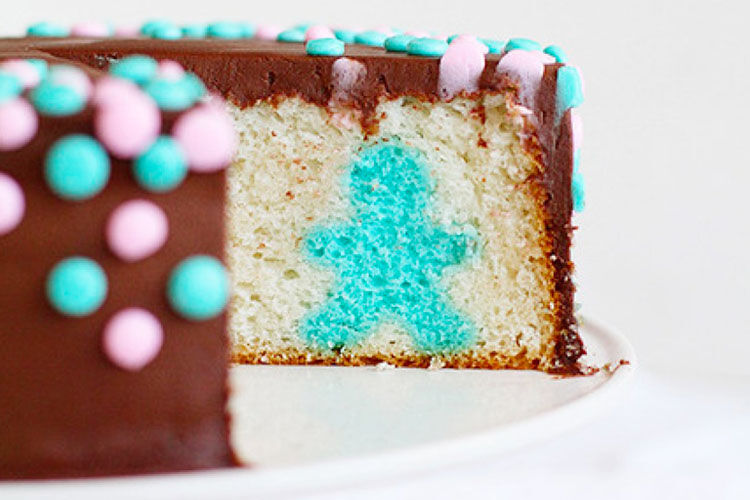 The moment you find out whether your having a boy or a girl is absolutely magical. And if you're yet to find out the news, you're probably thinking of memorable ways to make the big announcement.
Make that special moment even sweeter with a delicious gender reveal cake. From flamboyant pinata cakes to cute gender reveal cupcakes, we've found a batch of yummy ways to let the world know what you're having.
Here are 16 gender reveal cakes to help you share the baby joy.
Let it out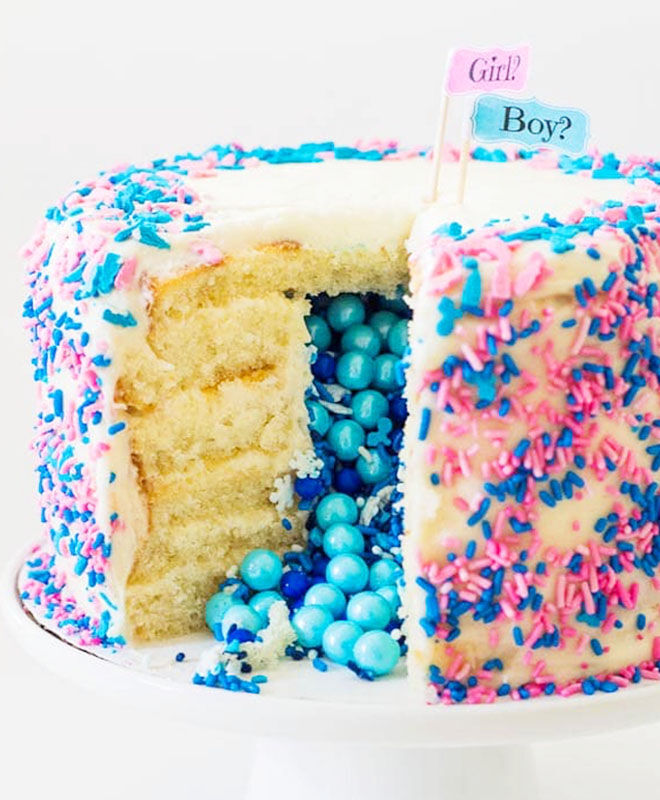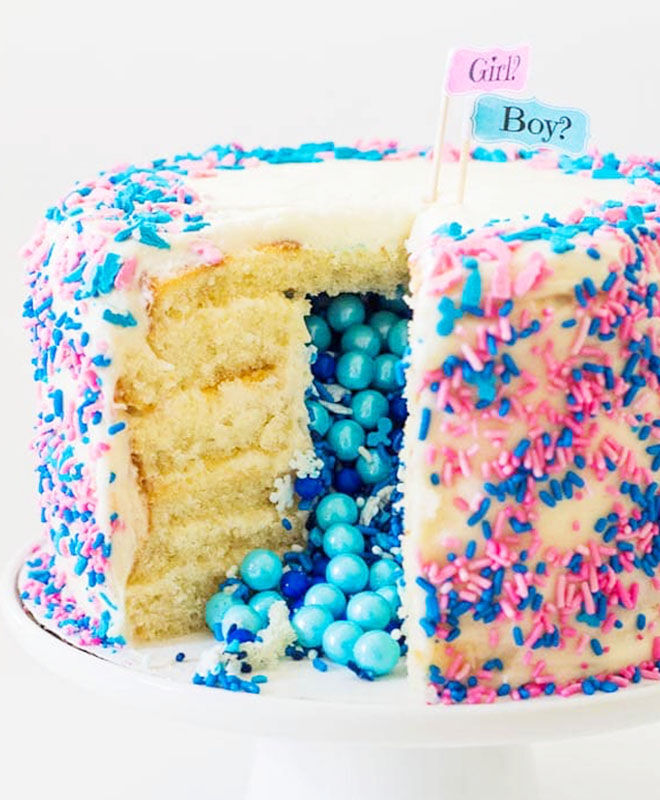 A pinata cake looks the business on the outside and the inside. With colourful candy coming at you from every angle, this sweet treat is bound to catch everyone's attention. (via Sweet & Savory)
First guess at first bite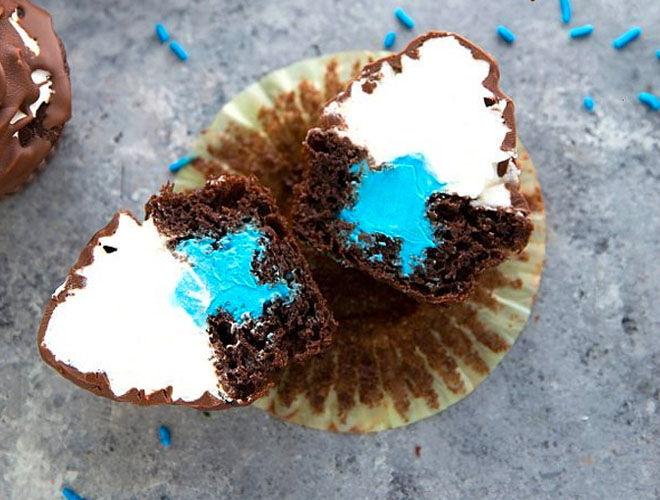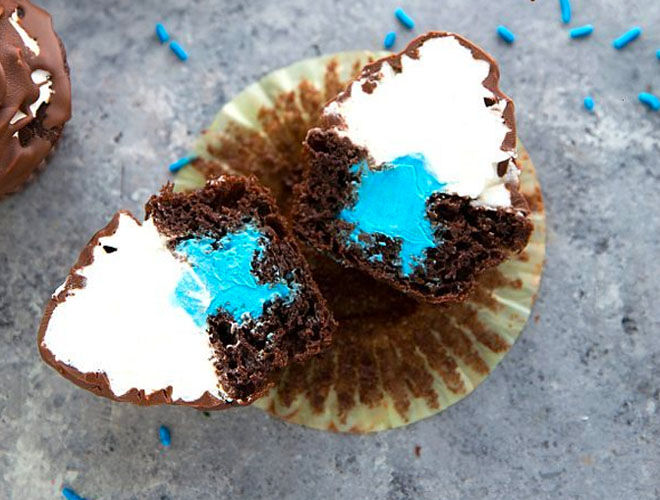 Rather than make one big announcement (or one big cake), hand out individual gender reveal cupcakes instead. You'll get to see the reactions of family and friends one by one! (via Chelsea's Messy Apron)
Magical marble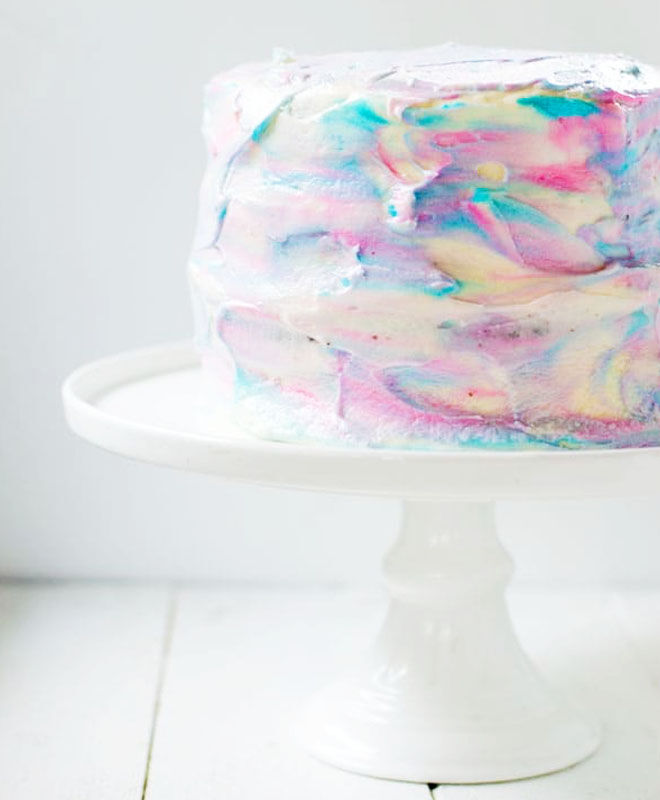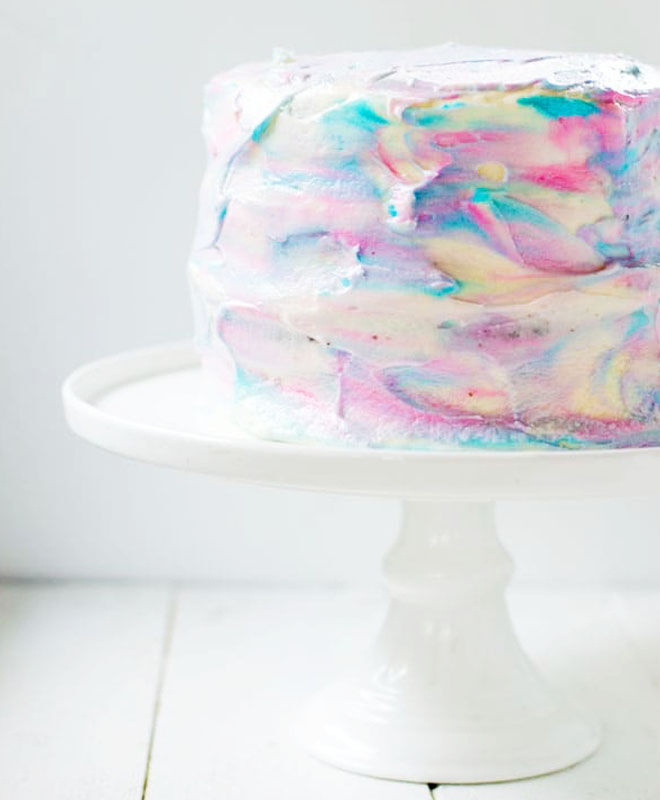 Planning a gender reveal at your baby shower? Let this stunning marble cake take centre stage on your main table. (via Cook craft love)
Ombre, oh my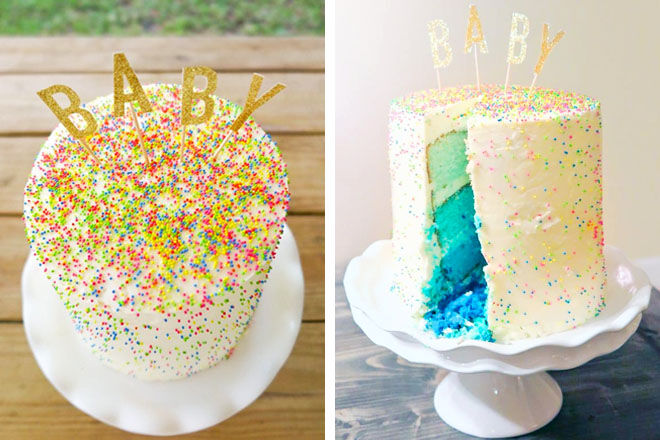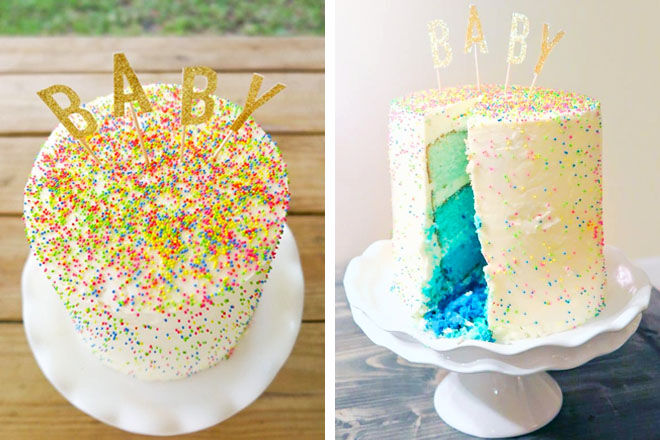 Ombre cakes are always a hit. This tasty creation has four tiers, a swiss meringue buttercream and sassy sprinkles to boot. (via Ashley Brooke)
You little gem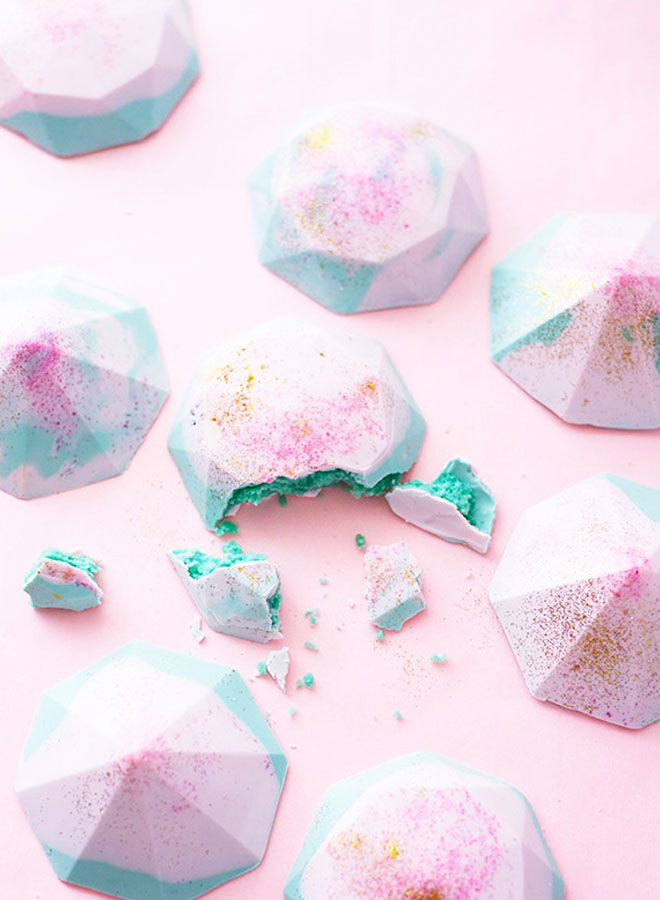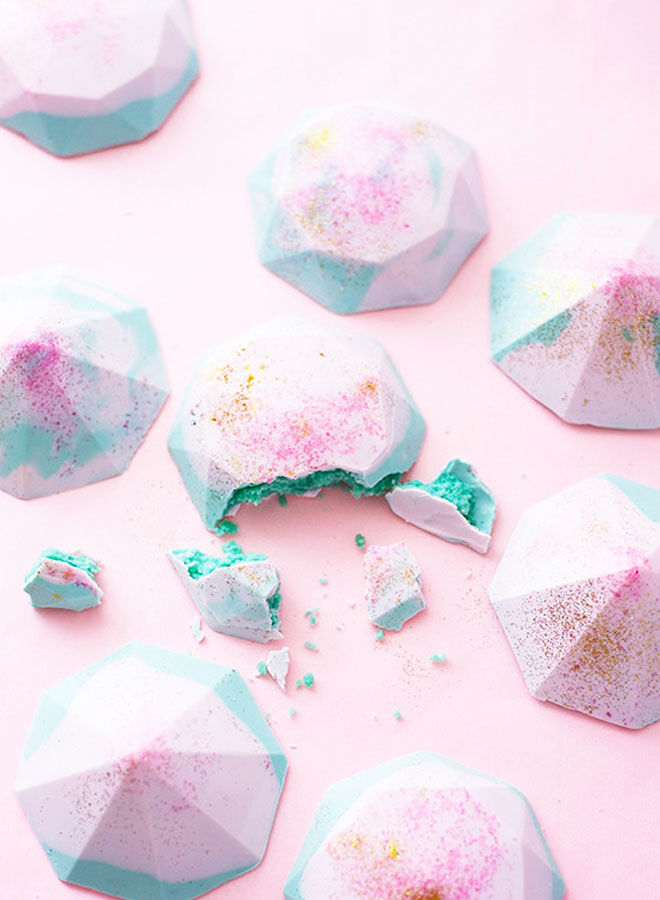 Never seen a cake gem before? Well, you have now. These pretty little things make a fabulously modern gender reveal. To make your own at home you'll need a 3D chocolate mould and ingredients for a colourful candy coating. What are you waiting for? (via The Cake Girls)
Centre of attention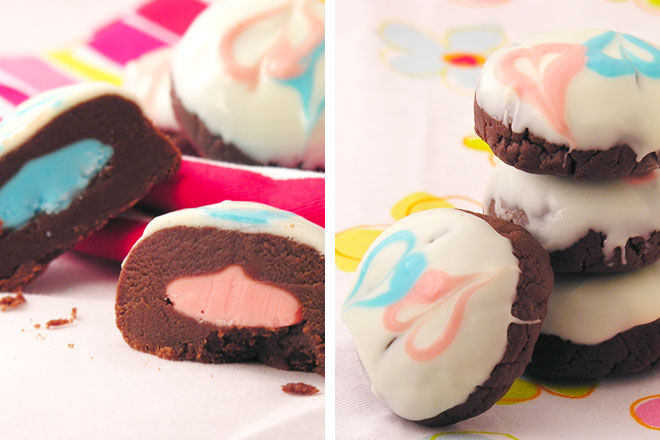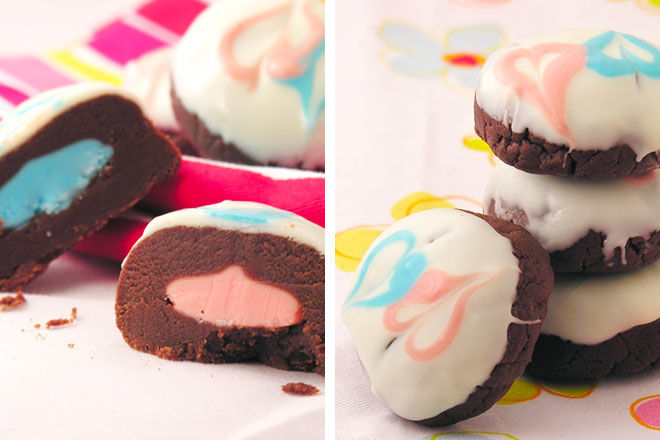 Take the baby baking up a notch with a batch of chocolate fudge cookies. Topped with pink and blue love hearts they're a bite-sized treat for all your gender reveal friends. ( via Easy Baked)
The big question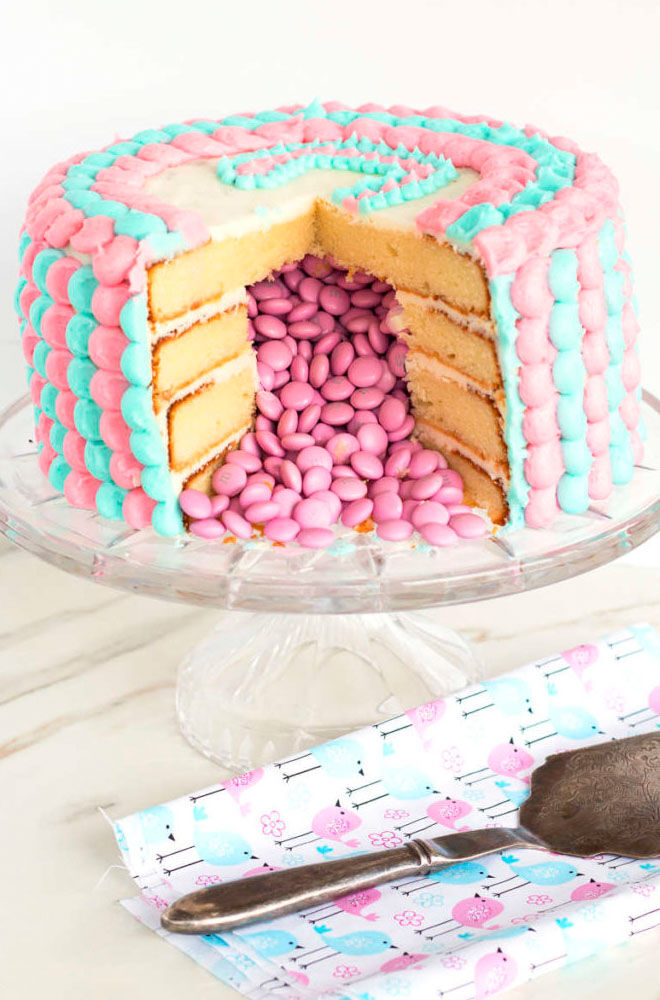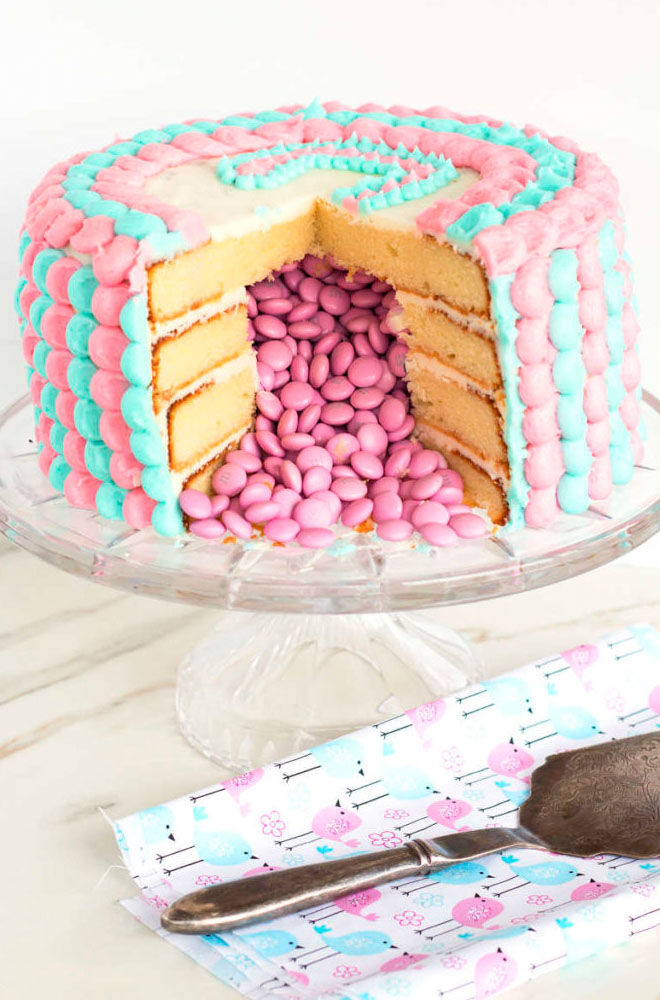 He or she? What will it be? Take the big question to the top of your gender reveal cake. Simply pipe a giant question mark on top and see what's revealed when you take the first slice. (via Evolving Table)
Guy or girl?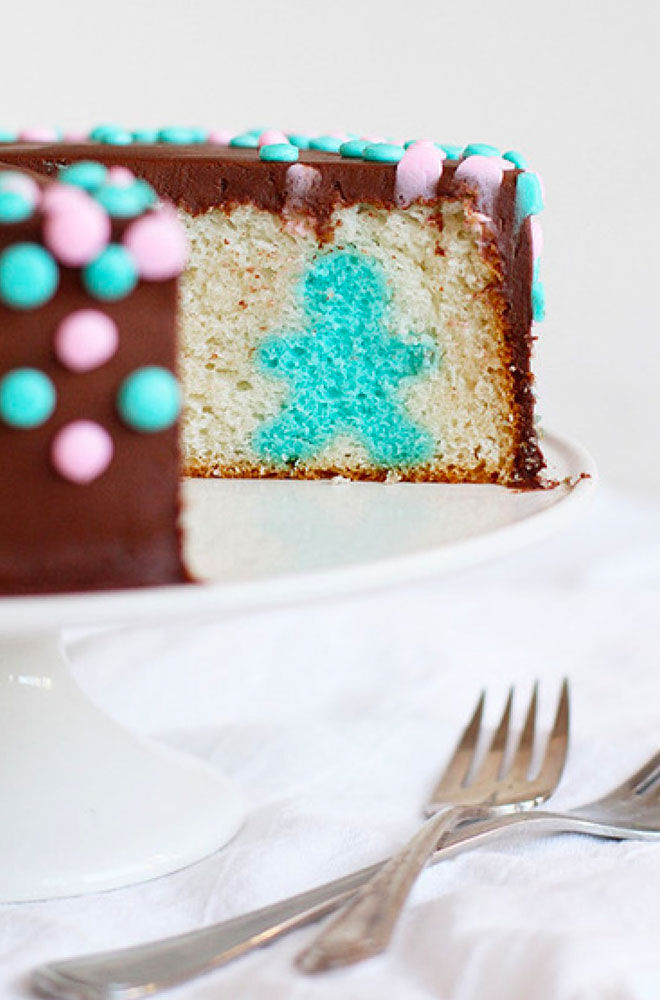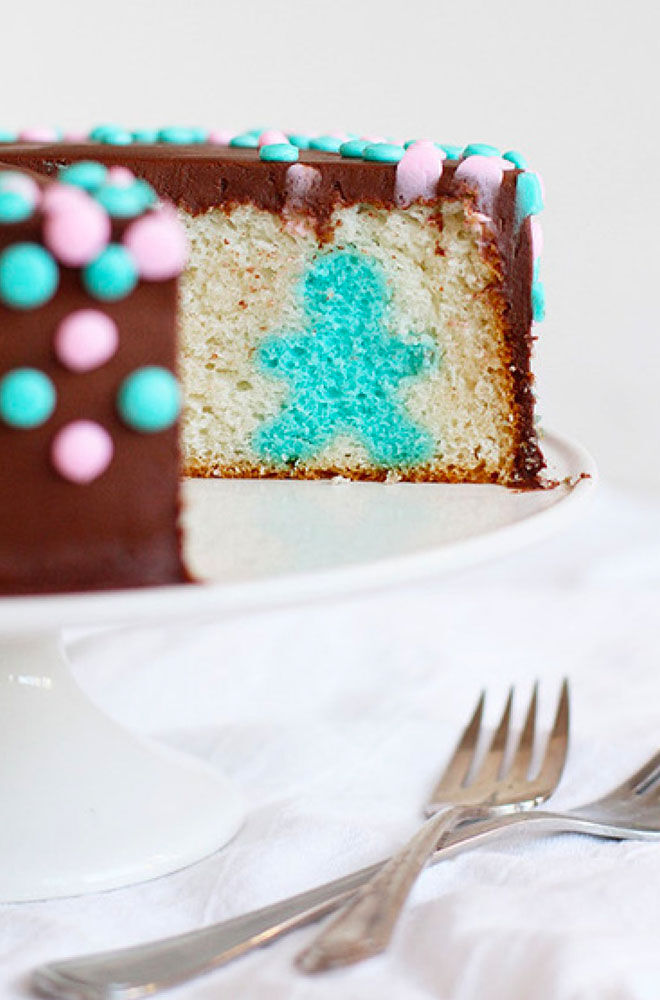 This gender reveal cake has a sweet surprise inside! Just by using a simple cookie cutter and a clever cake trick, you can ensure a blue baby boy or pink baby girl is in every slice. (via I Am Baker)
Countdown cupcakes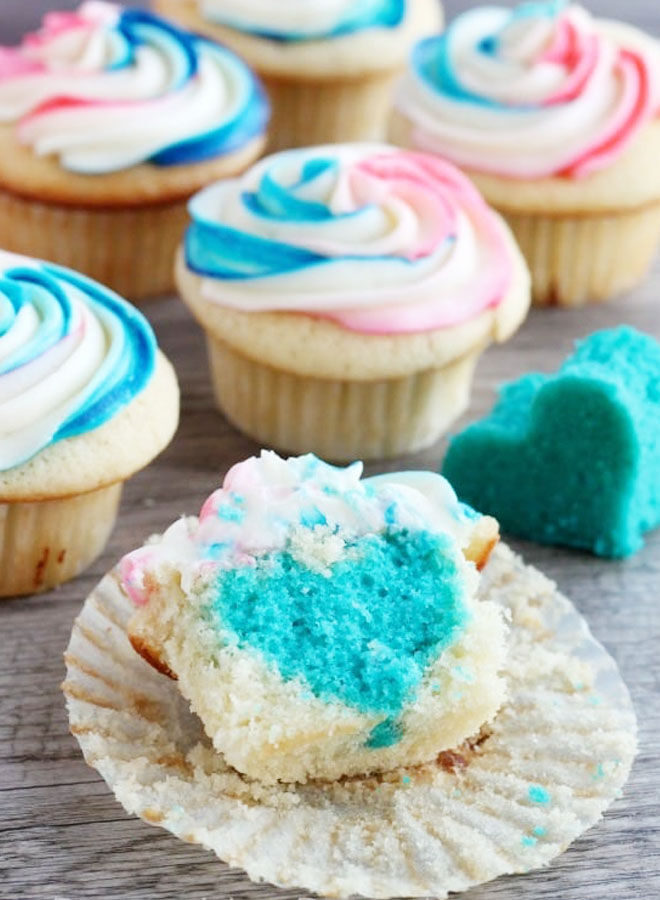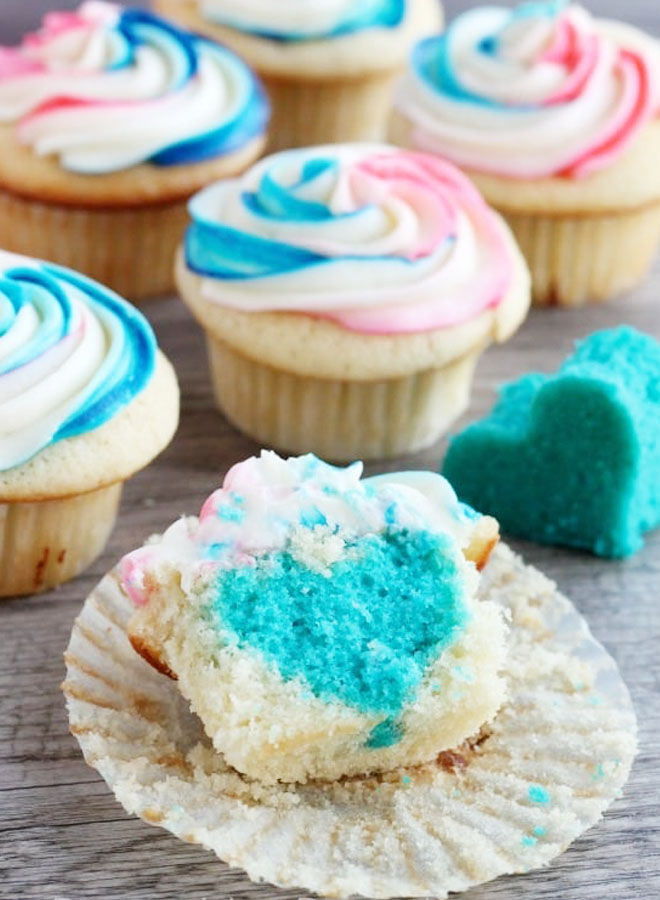 The countdown is officially on! Spread the love around the room by handing out these yummy heart-filled cupcakes. (via Dessert Now, Dinner Later)
What's the scoop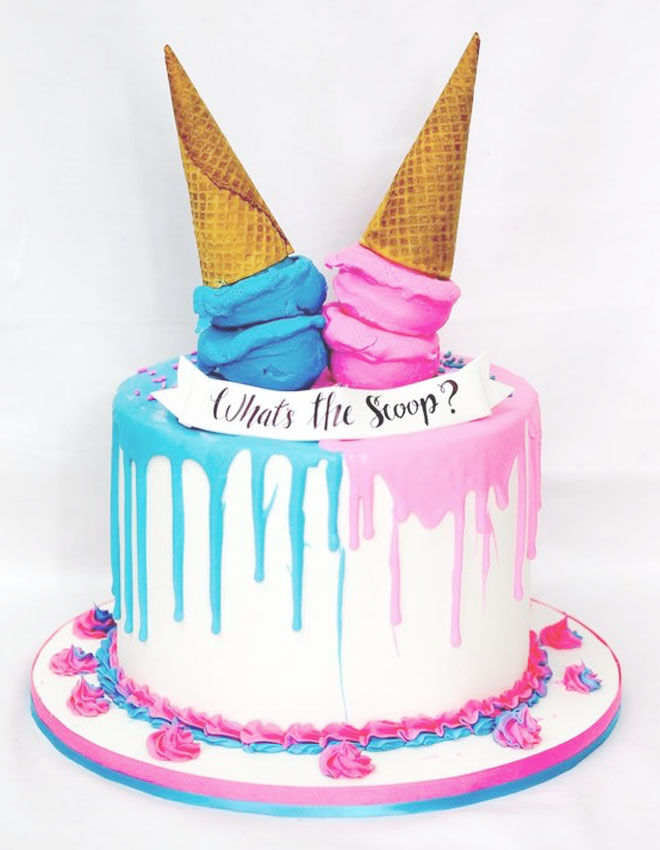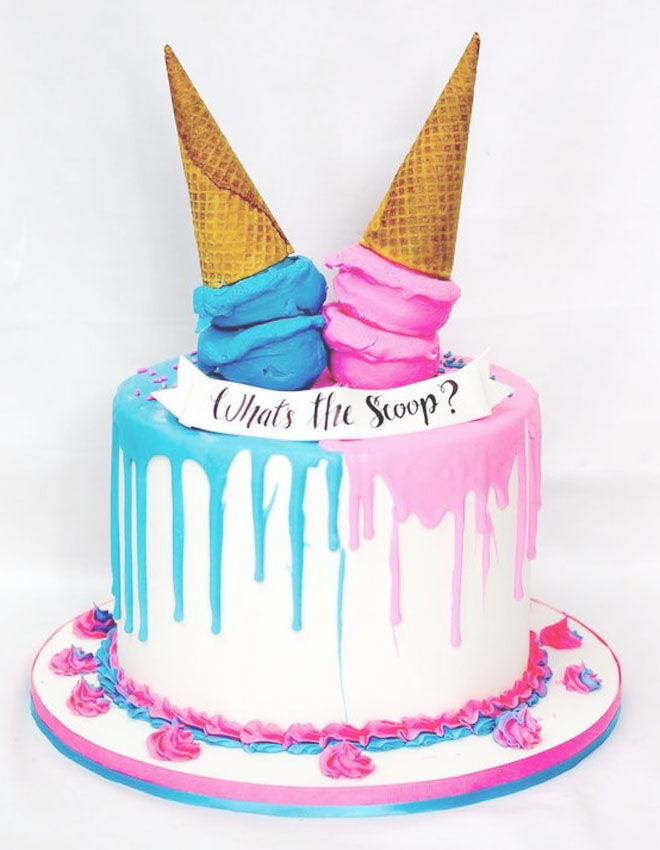 We love a good pun, especially when it comes in the form of cake. The girls at Cake Mamas show us how gender reveal cakes can be as witty as they are delicious. (via Pinterest)
It's what's inside that counts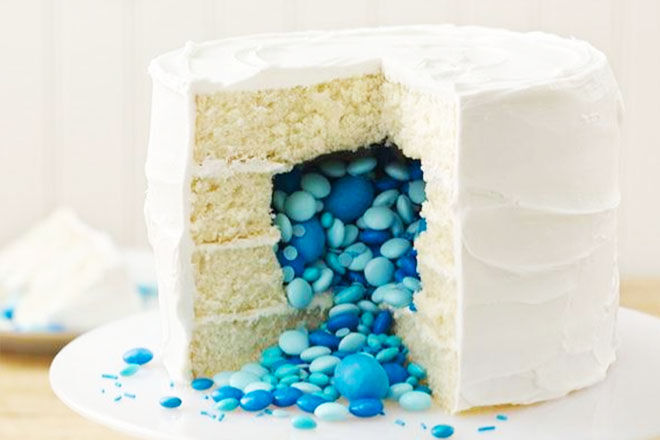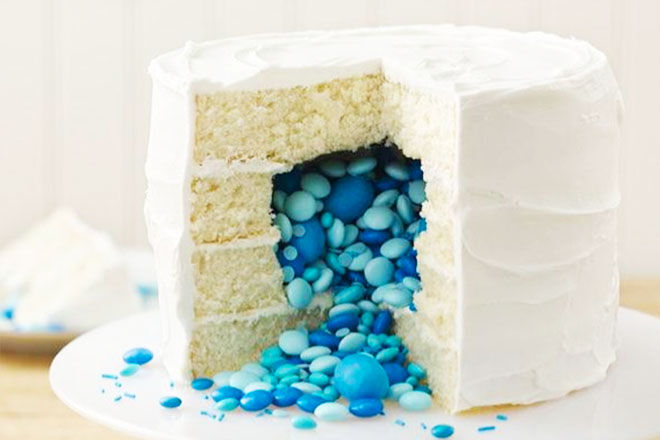 A simple white cake hiding the biggest bluest secret. This cake is a cinch to whip up for your gender reveal party. (via Betty Crocker)
Mums the word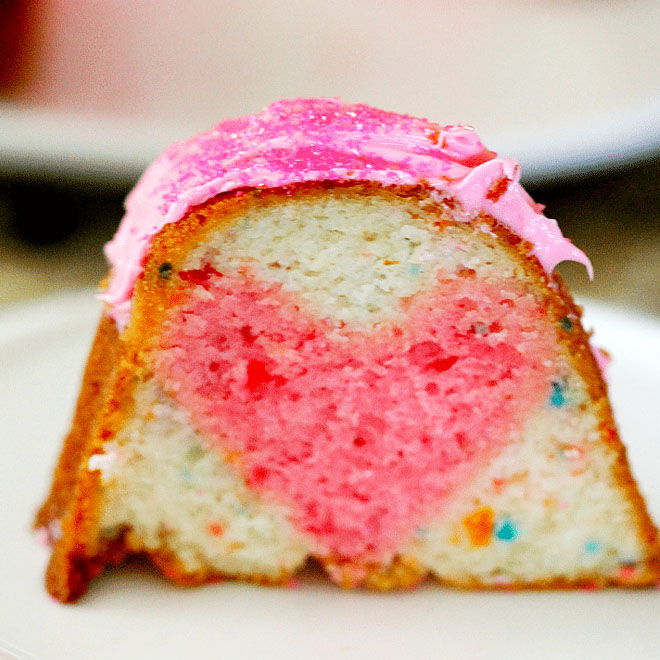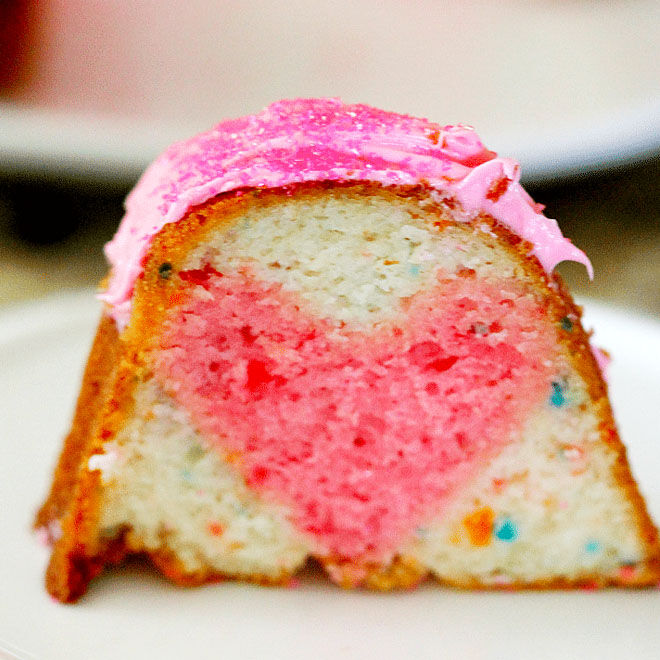 Grab your heart-shaped cookie cutters, a bundt cake pan and get baking! There's a little more work involved in this beauty but the end result is totally worth it. (via Momdot)
Joining the tower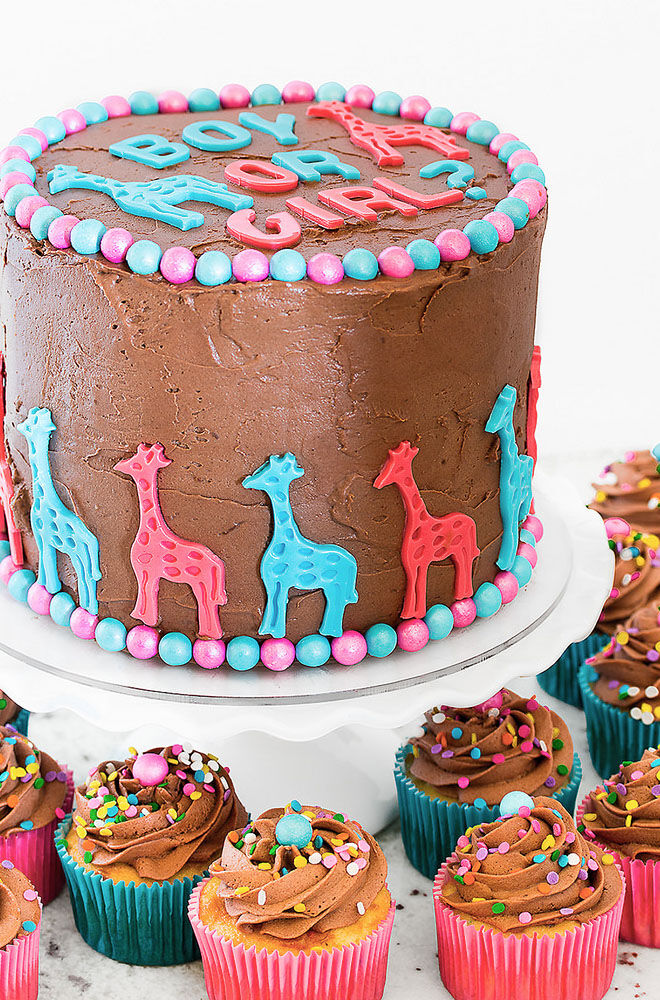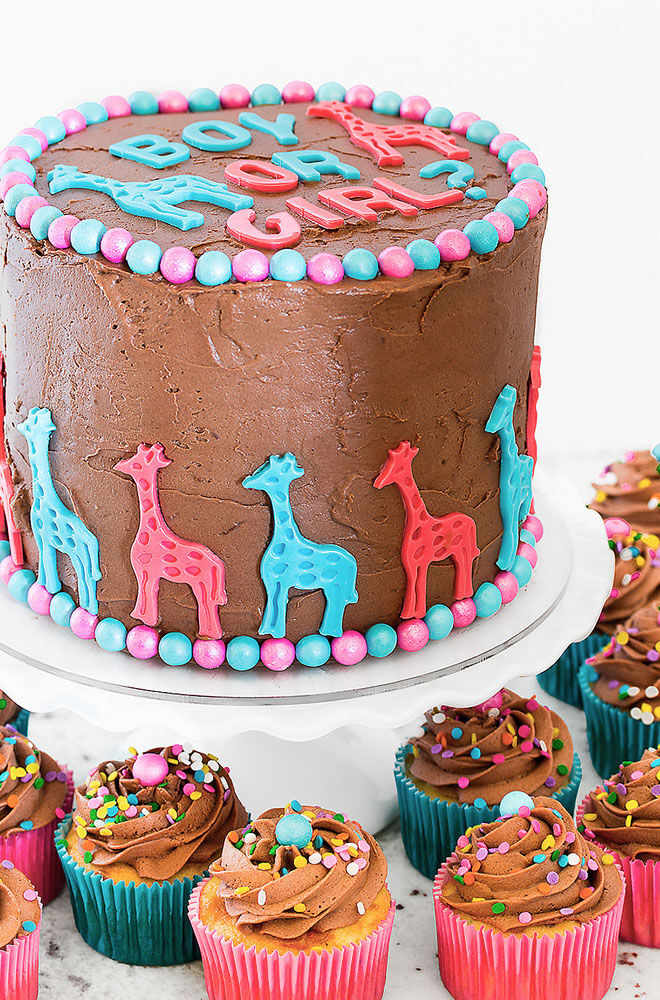 Celebrate your pending arrival with this triple chocolate baby giraffe cake. Covered in tiny fondant-shaped giraffes it takes cake cuteness to a whole new level. (via Bake Love Give)
Bold and blue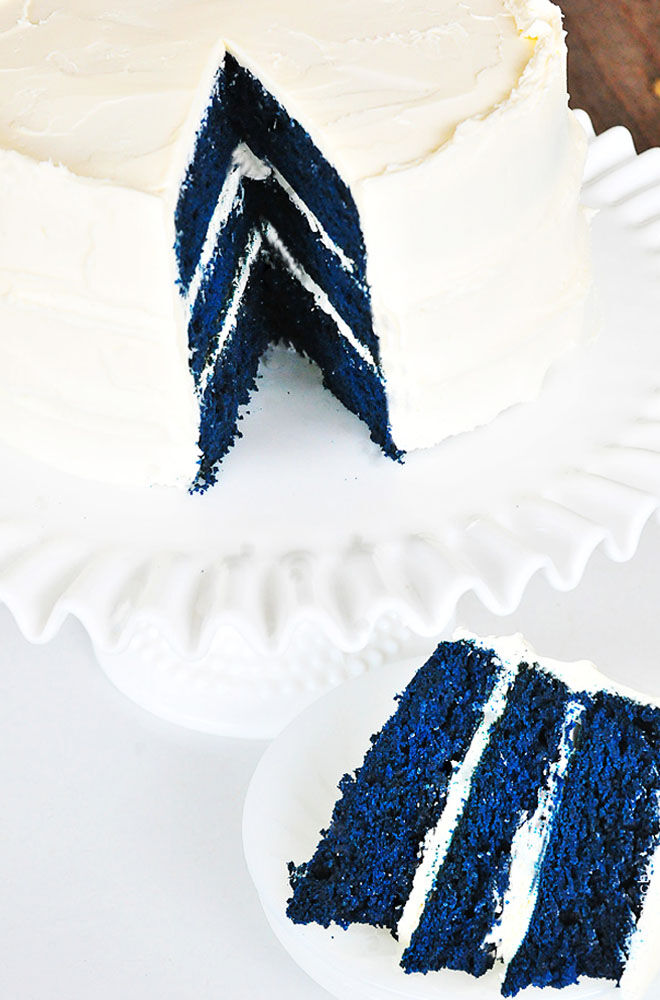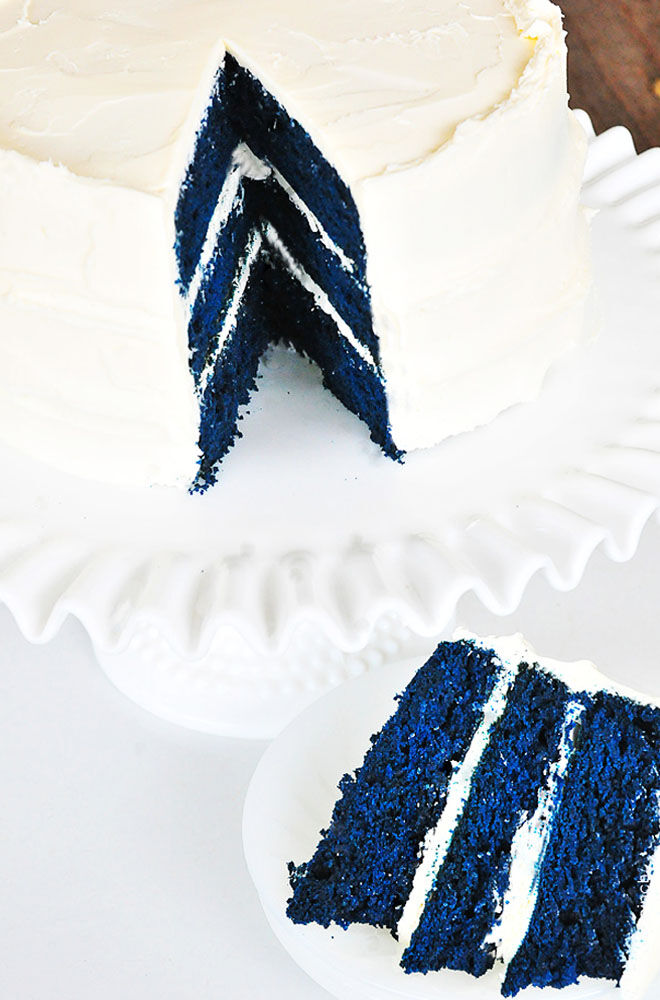 It's bold, it's blue and we bet it tastes delicious too! Forget red velvet – blue velvet is the newest gender reveal cake trend and we're totally in love. (via Add a pinch)
Reveal pop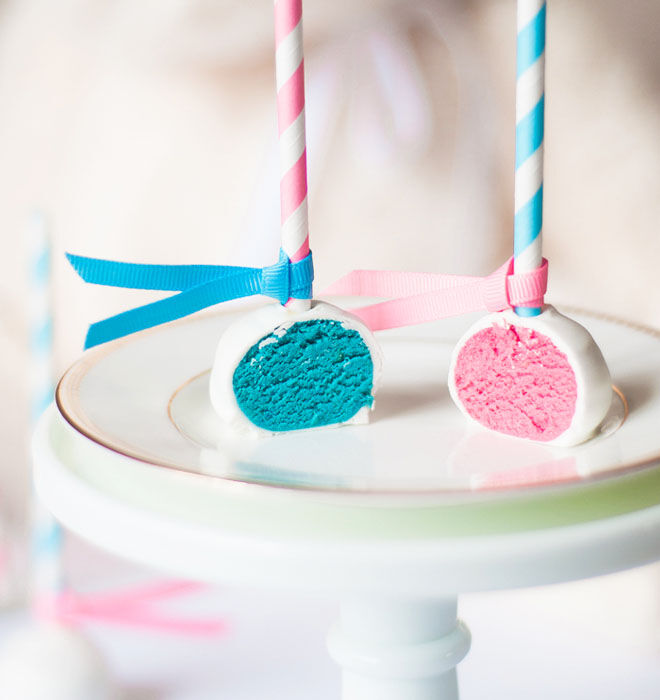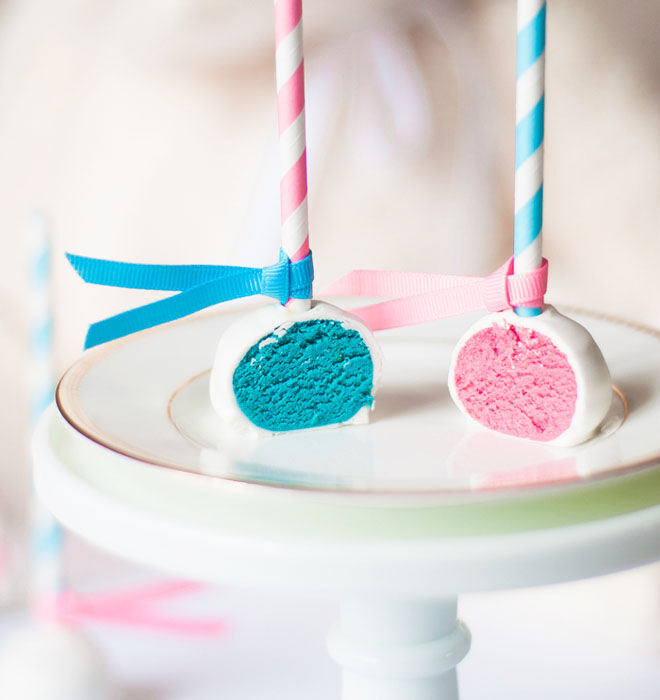 Thought cake pops were just for kids? Wrong! The scrumptious party favourites are the perfect pairing for your gender reveal party and easier to serve too. Win! (via Craftsy)
Chocolate covered clue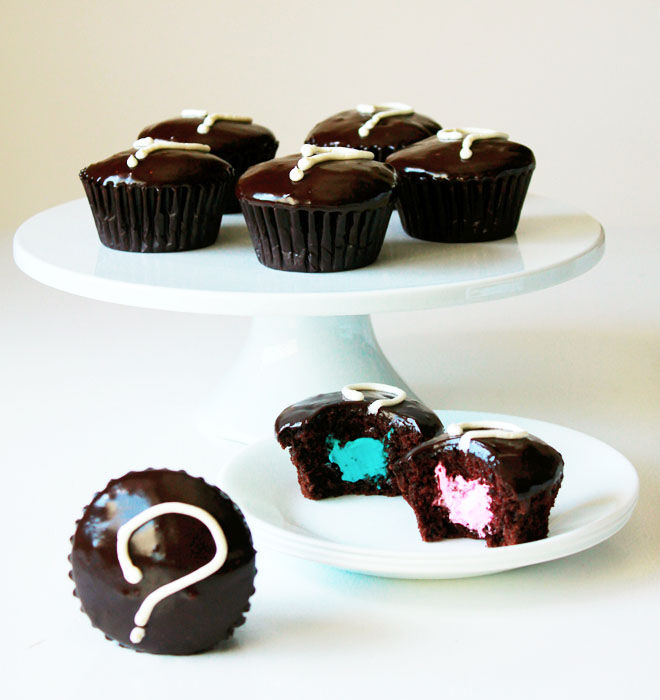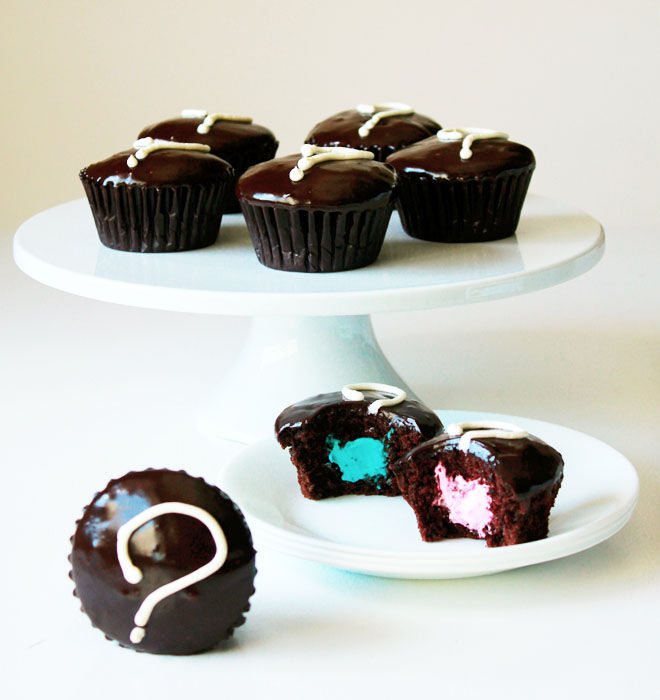 The bright centre of this gender reveal cupcake stand out against the dark chocolate sponge and shiny frosting. They'll be no missing the reveal of baby's sex here! (via Oh sweet day)