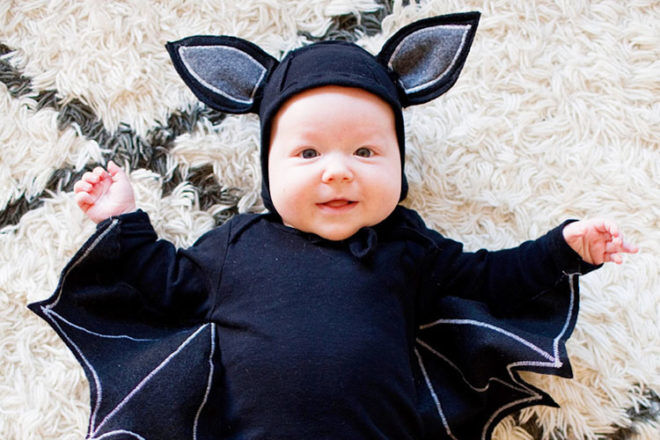 Halloween is our favourite holiday – it's all about the costumes. And what better way to celebrate baby's first Halloween than with an out-of-this-world outfit. From baby carrier costumes to stand alone spooks, we'll show you how to amp up the cuteness this year and go trick-or-treating with your tot in tow.
Here are 14 fun and easy costume ideas for baby's first Halloween.
Sweet as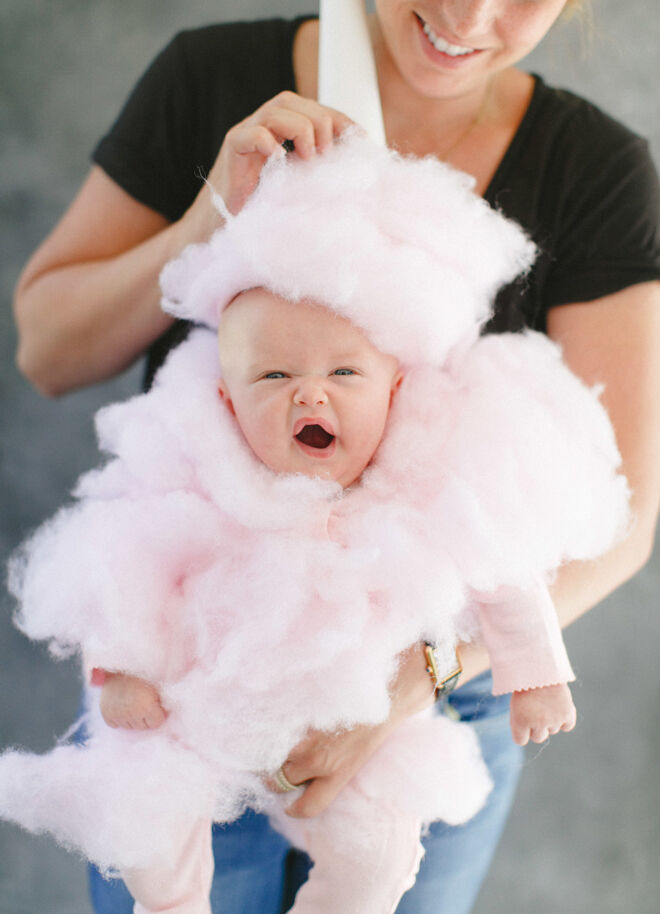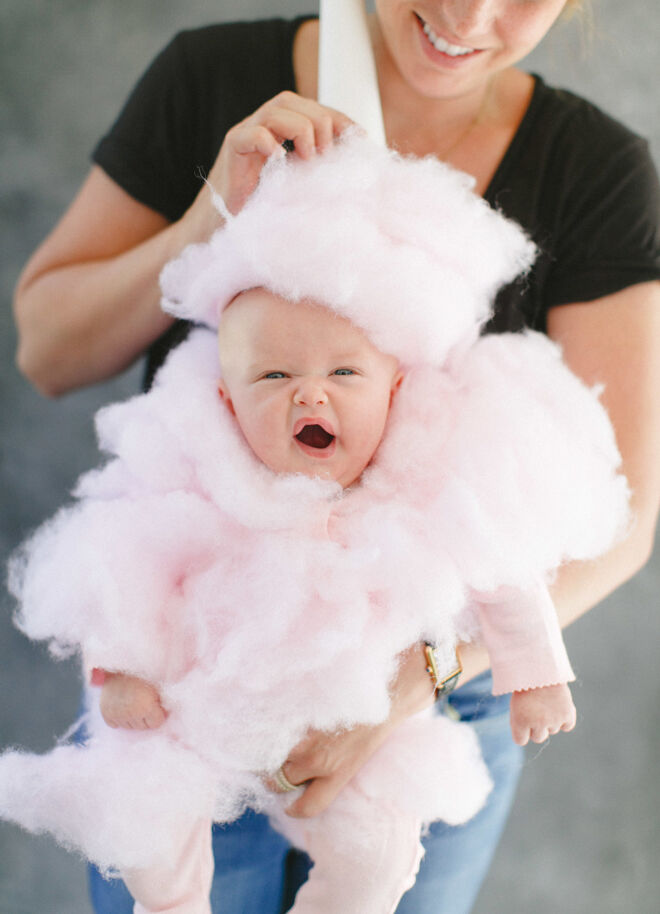 Pretty in pink and super sweet, this cotton candy costume by Style Me Pretty is all the sugar you'll need for baby's first Halloween.
Udder-ly adorable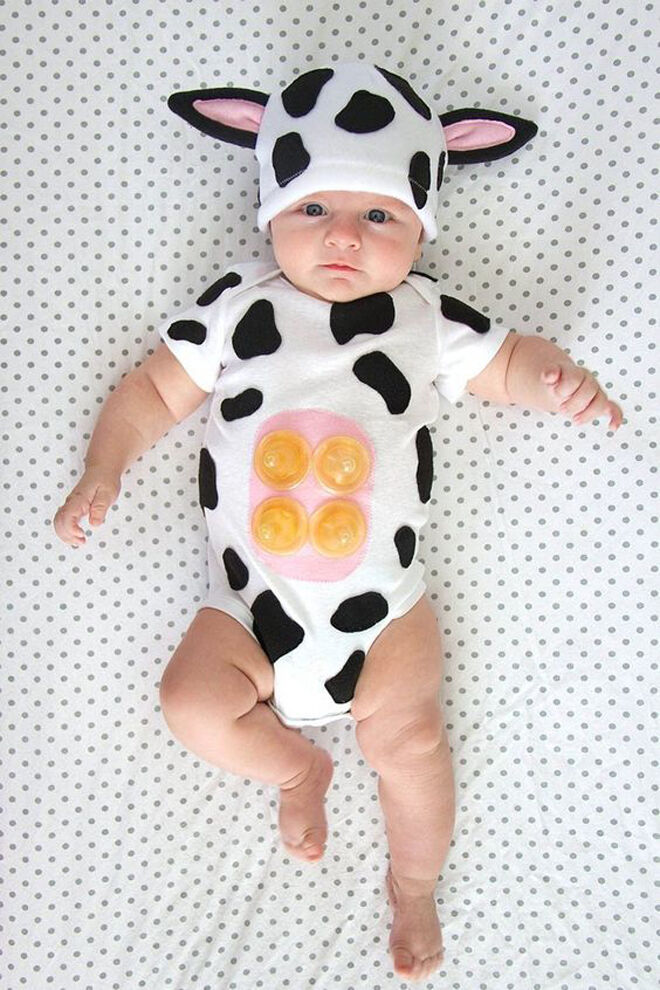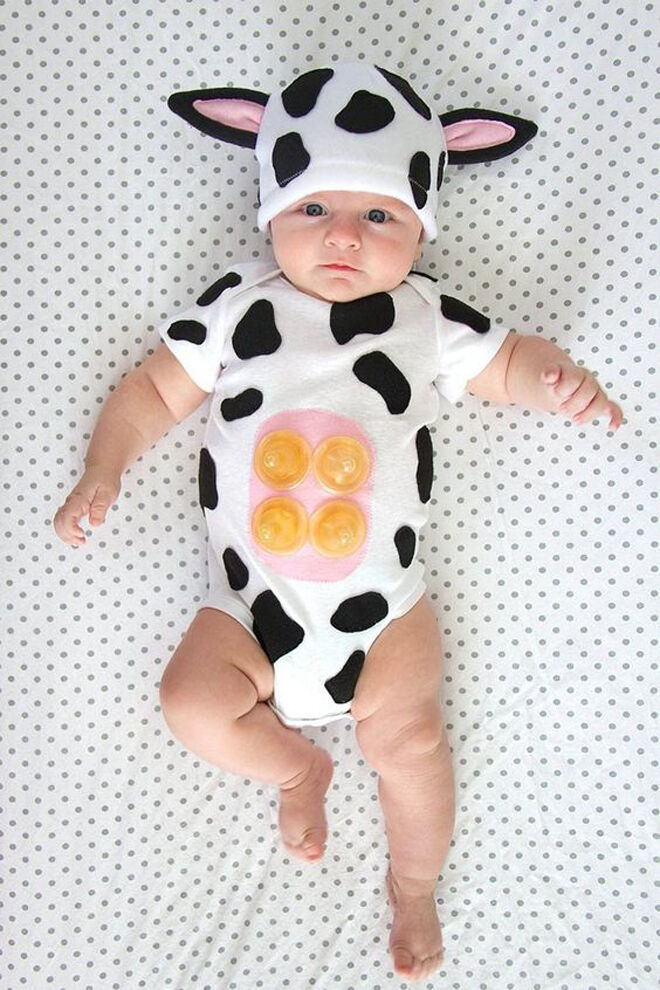 Appropriate for any little milk monster, this handmade cow costume by Make it & Love it uses baby bottle teats as nipples. Brilliant!
A golden ticket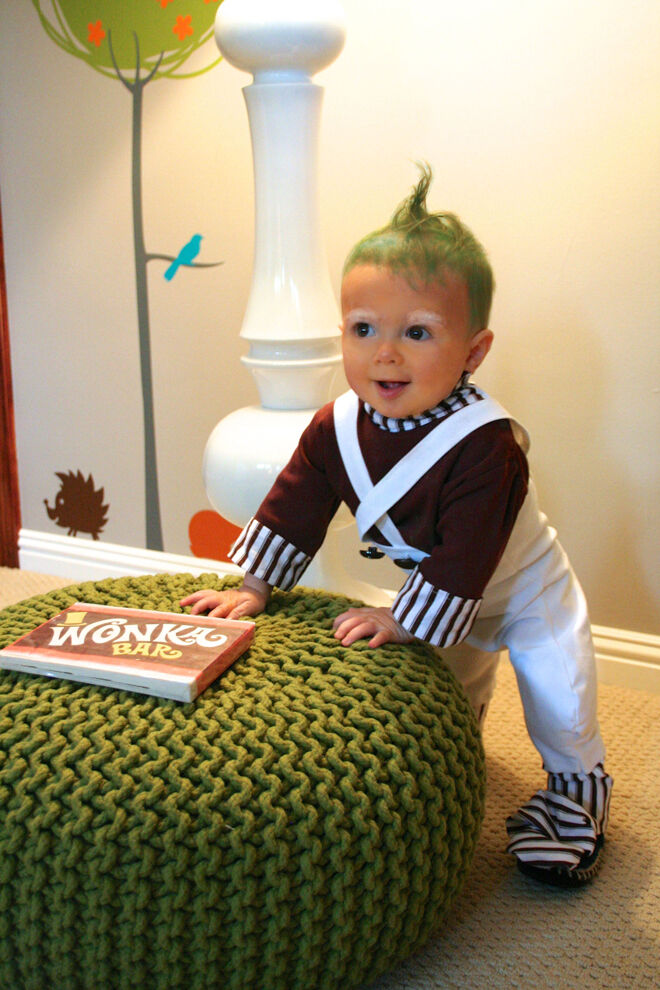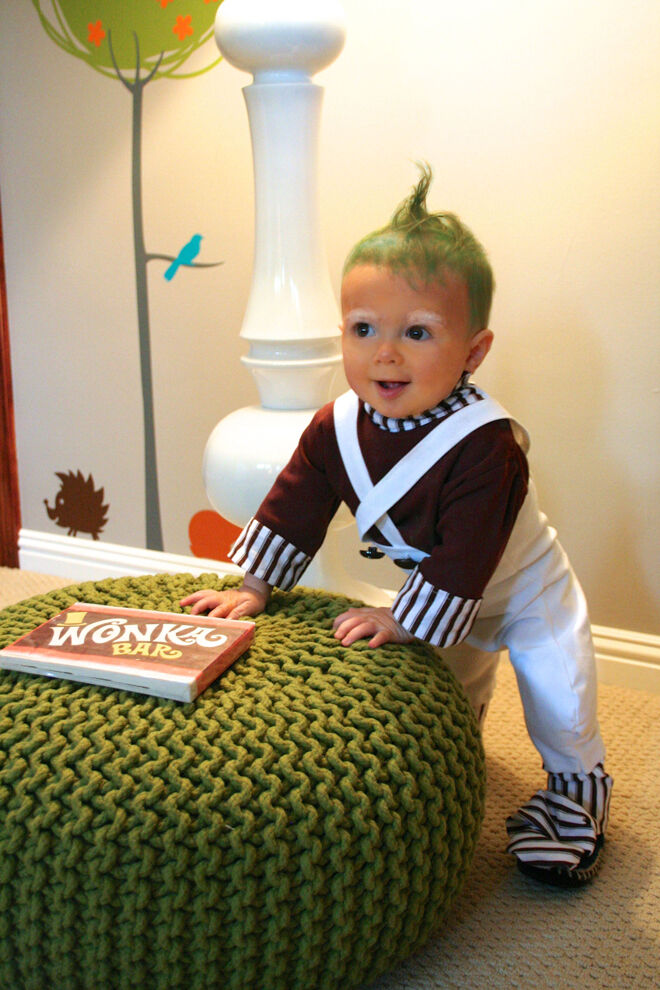 Like a kid in a candy store, we are loving this Oompa Loompa outfit! Complete with a Wonka bar prop (and a lot of mum's bronzer), it's a total classic.
Colourful treat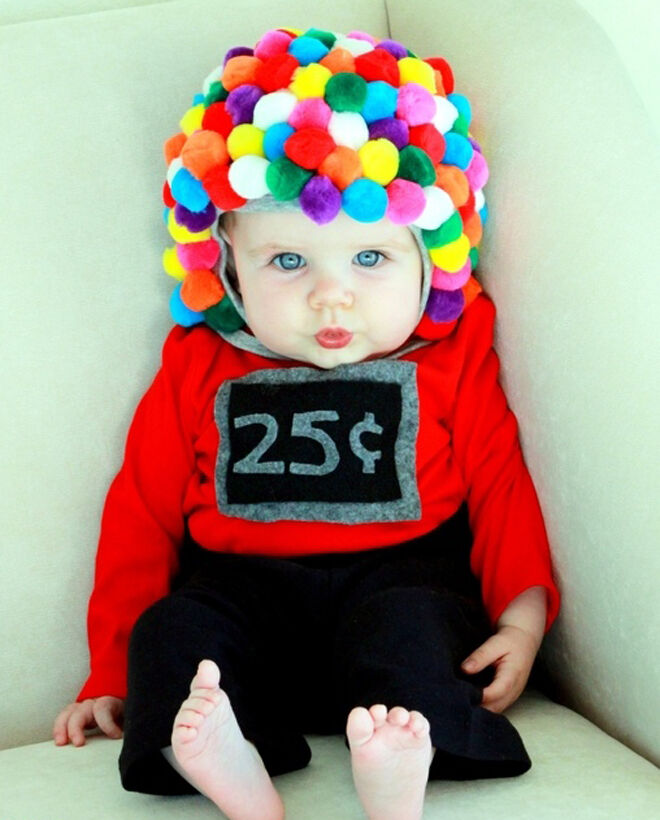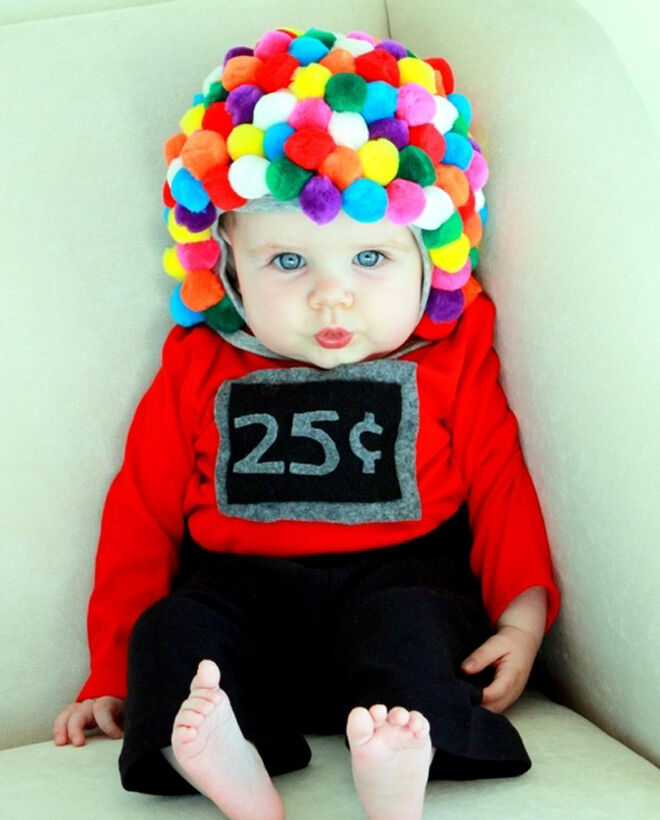 Get giddy with this gumball machine costume. Using different coloured pom poms stuck to a cap, this colourful concept is just priceless.
Strawberry kisses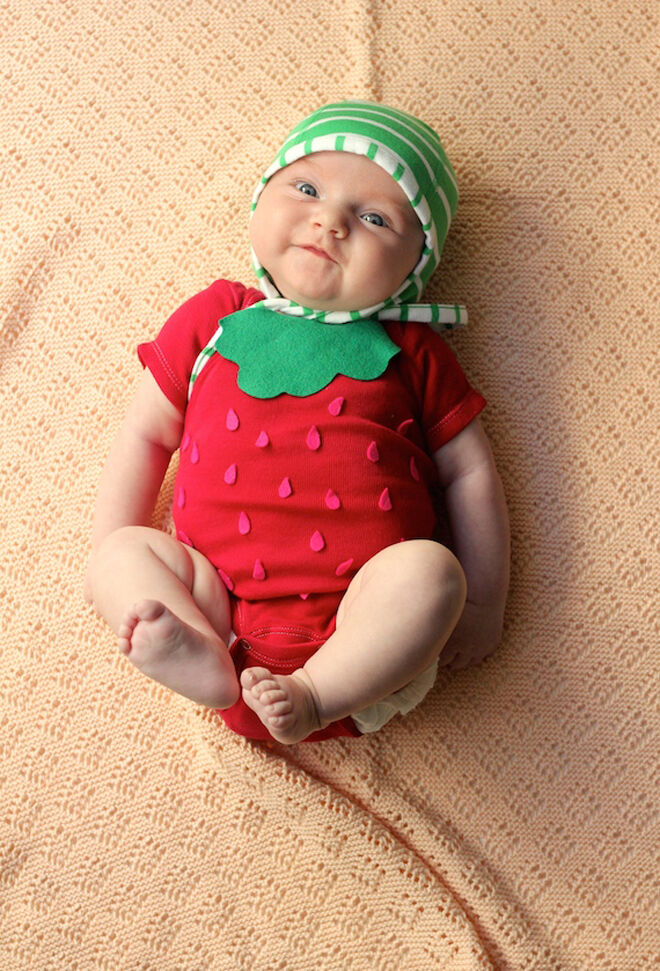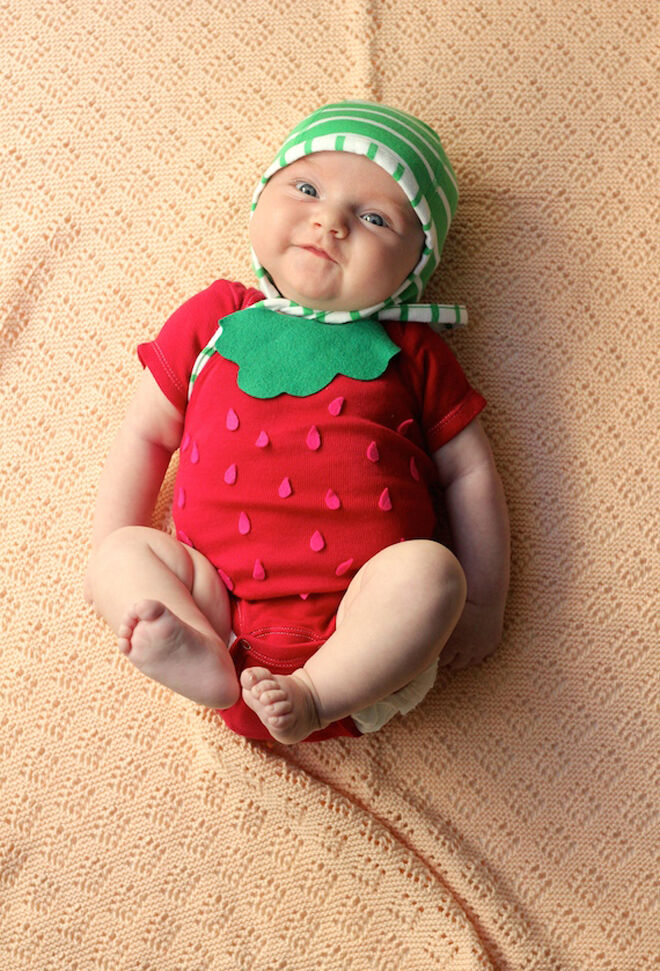 So sweet! Check out Julep's simple step-by-step guide for this darling strawberry onesie.
They grow up so fast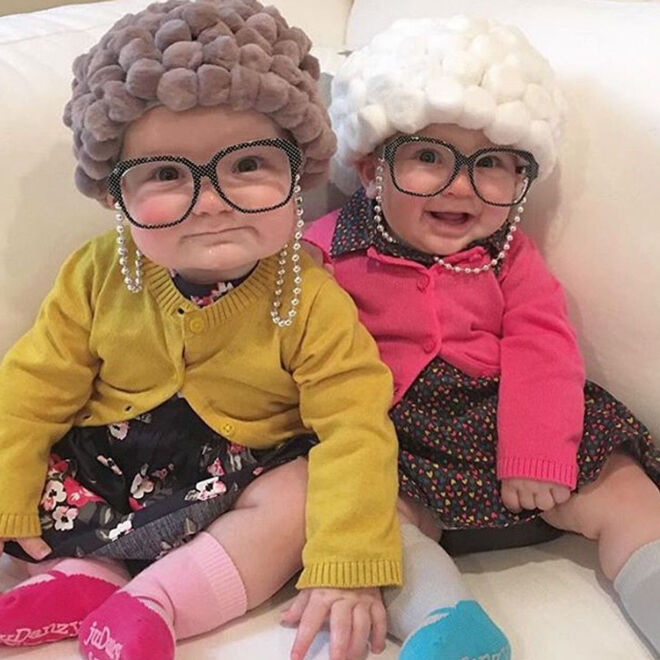 Whoever said 'they grow up so fast' really wasn't kidding. Fast forward a few decades and dress your babes up in this hilarious grandma costume. Bless.
Poppin'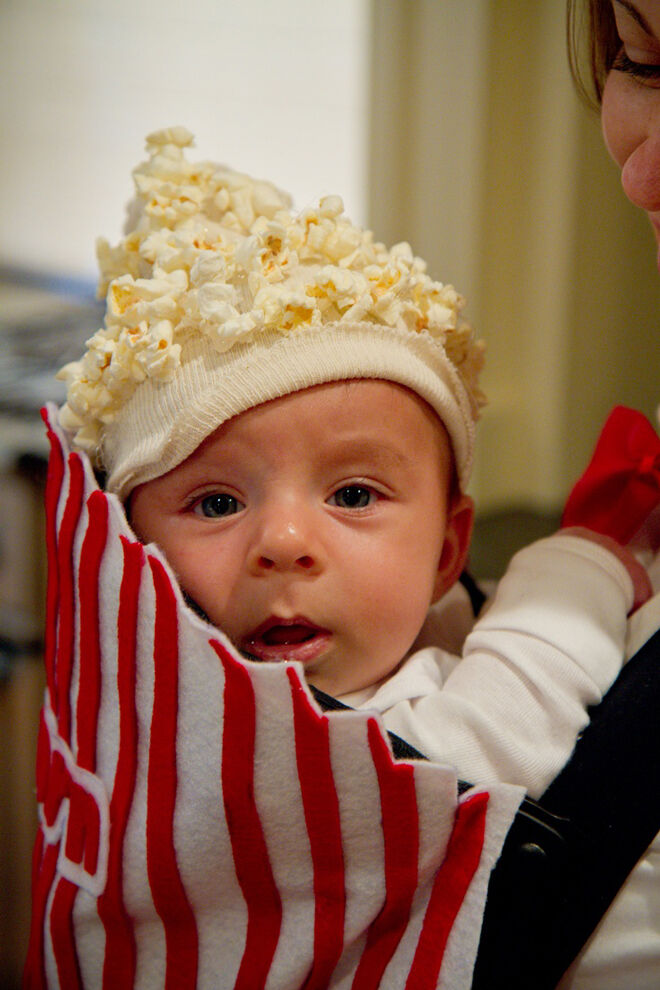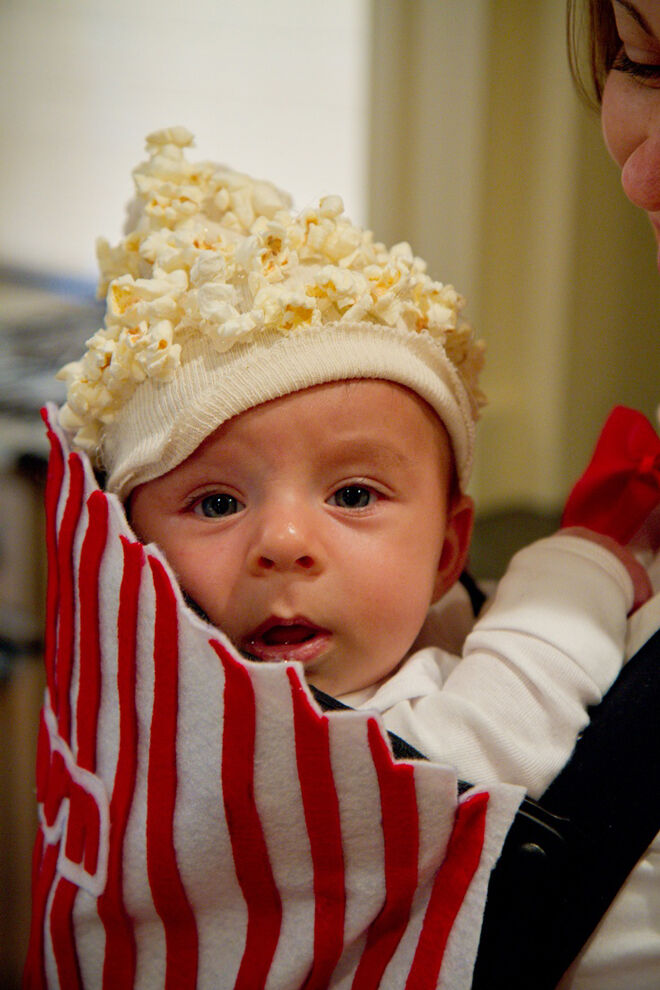 Get your Halloween party poppin' with a popcorn costume for your little poppet. It's the perfect outift idea for a baby carrier, meaning baby can stay comfy while being part of the fun.
The best things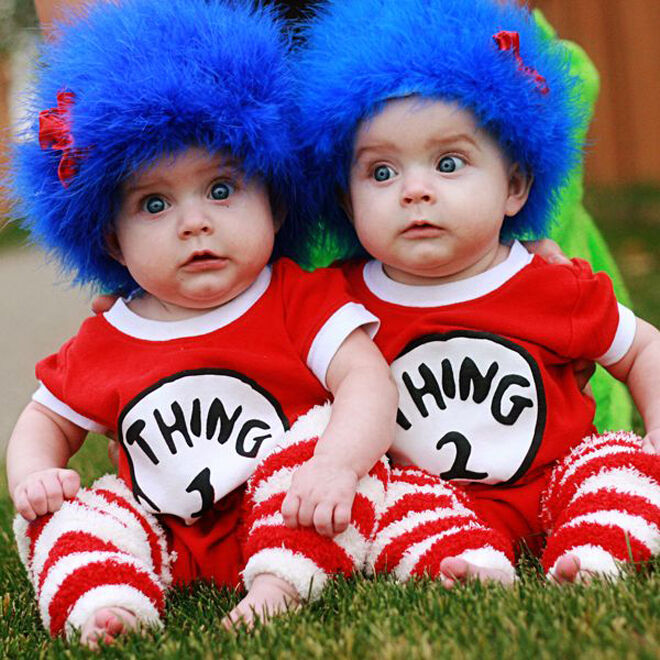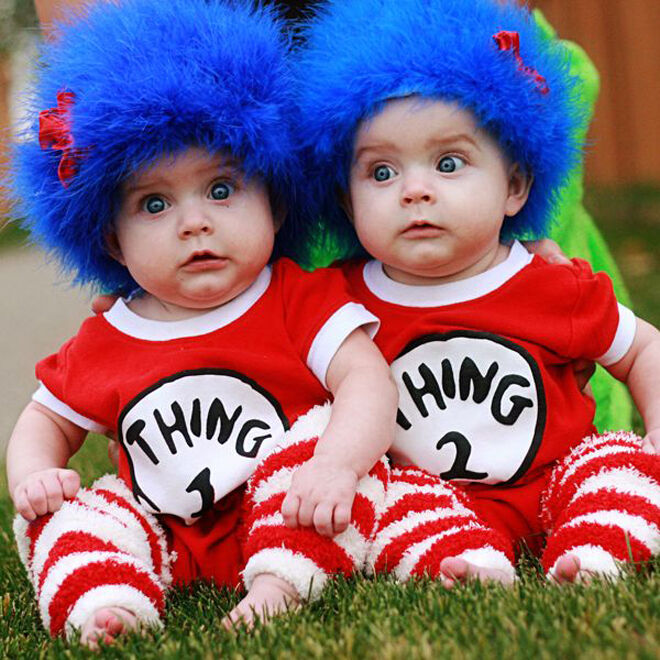 "These things are good things..". We love this darling duo in their Thing 1 and Thing 2 costume.
Jail break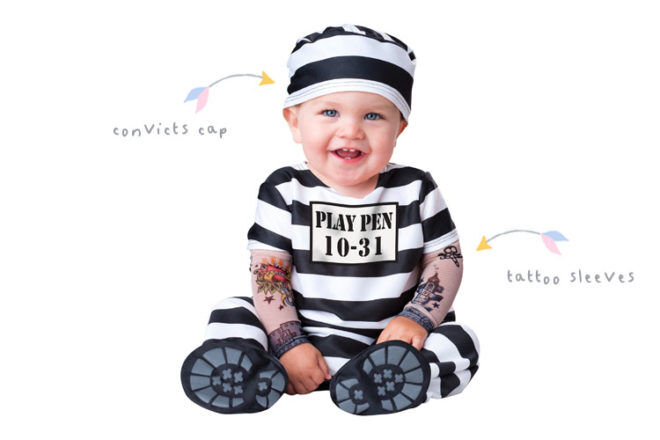 Got a cheeky little trickster on your hands? Complete with convicts cap and tattoo sleeves this Time Out costume will have your little outlaw looking the part.
Bat baby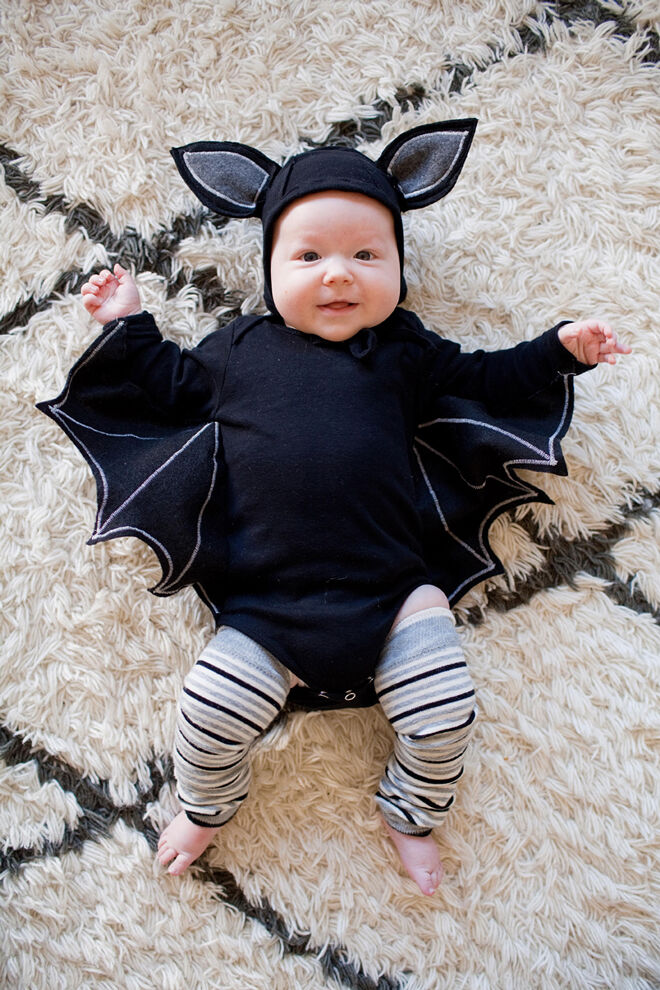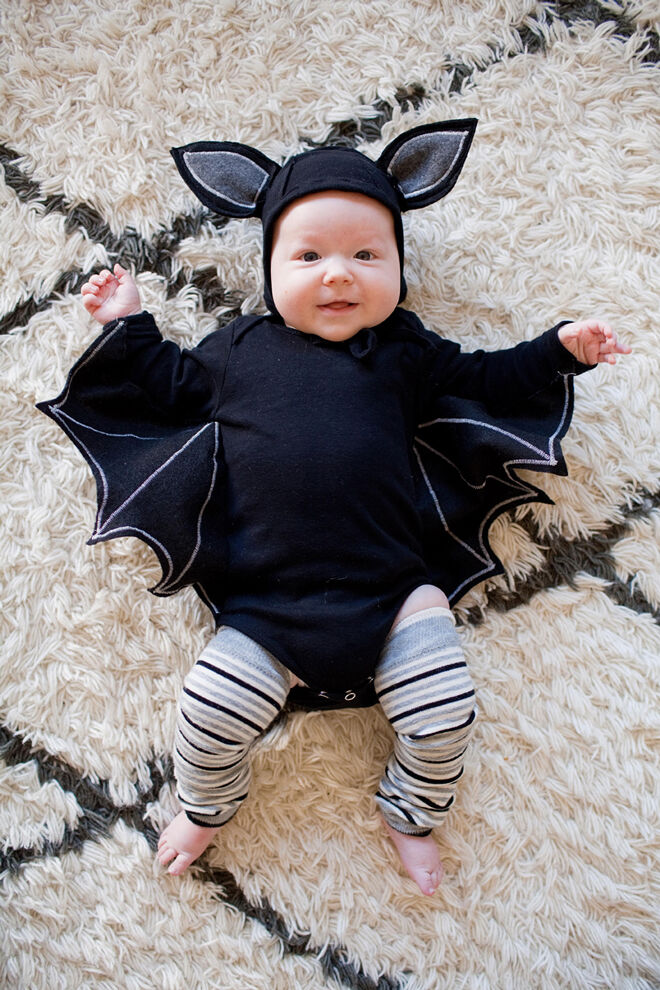 Bat Baby! Tell Love and Party will help you DIY this winged number using a black onesie, some black and grey felt and a piece of chalk.
Lightening struck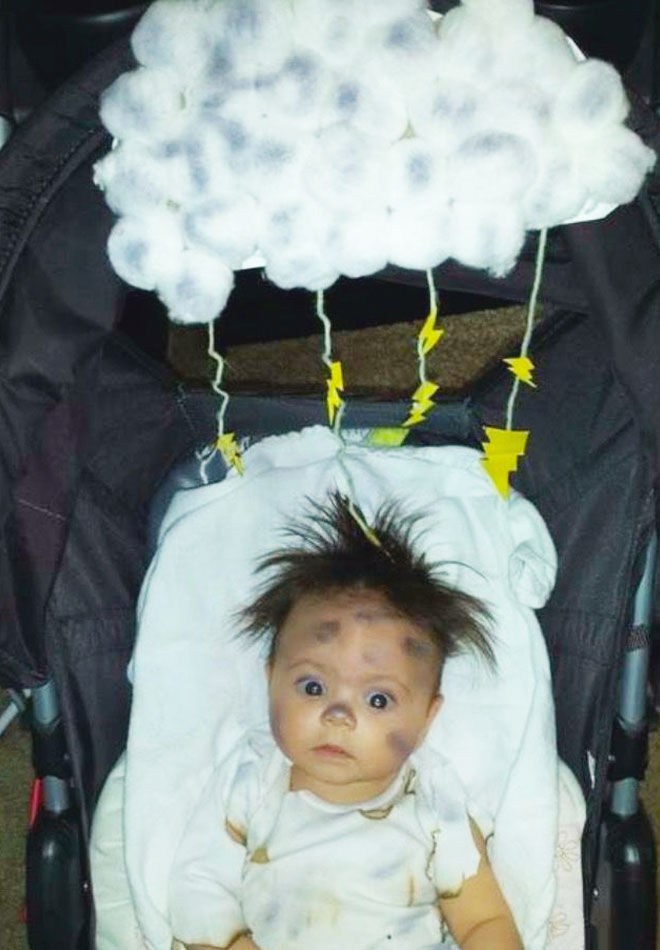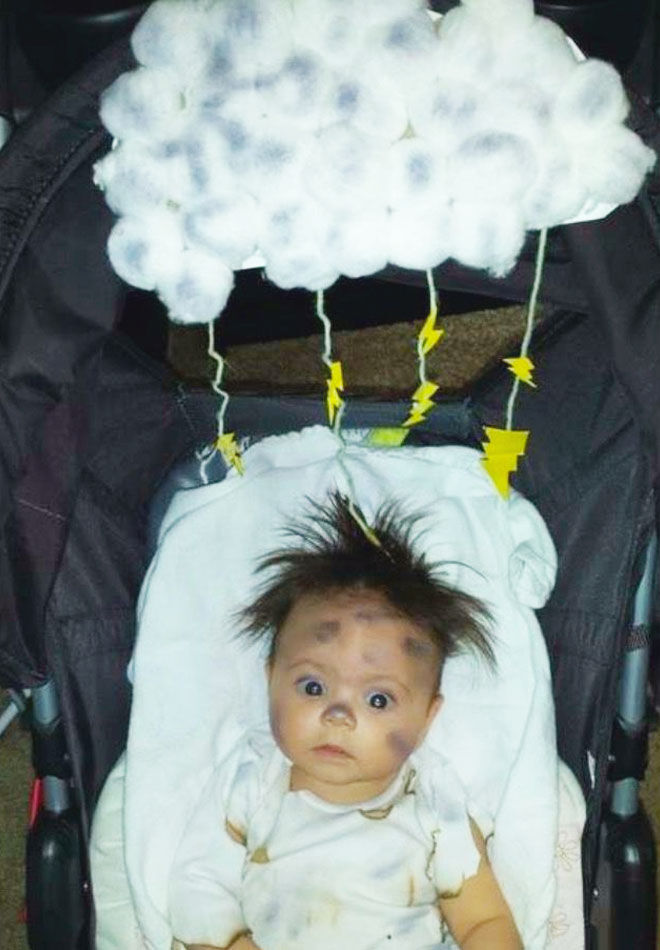 Using your pram as a prop, this clever 'struck by lightning' idea is the perfect baby hack for Halloween.
Sushi craving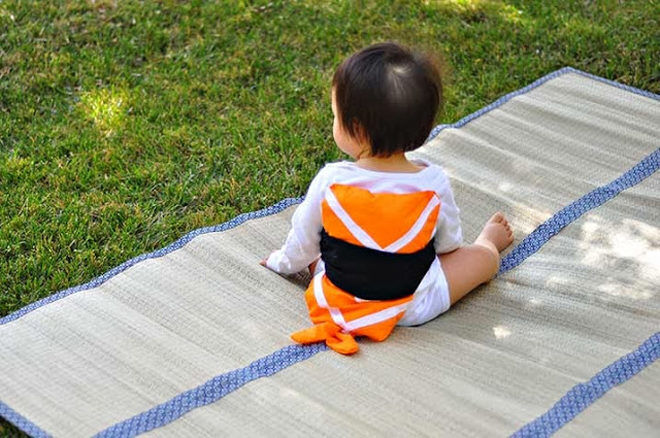 Satisfy your sushi cravings with this delicious outfit. The Cheese Thief will walk you through the meal.. we mean.. costume prep.
Say cheese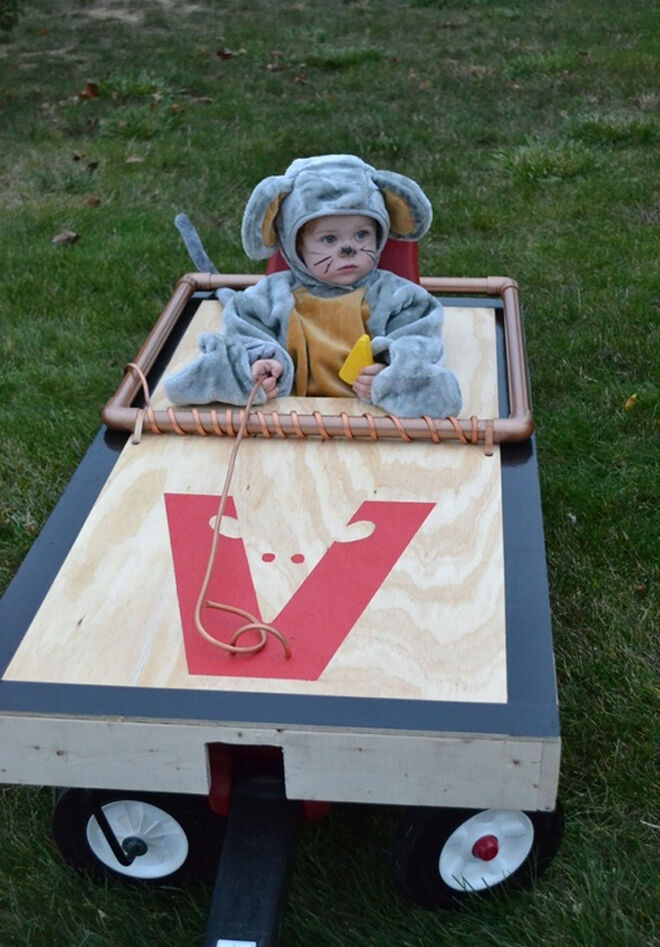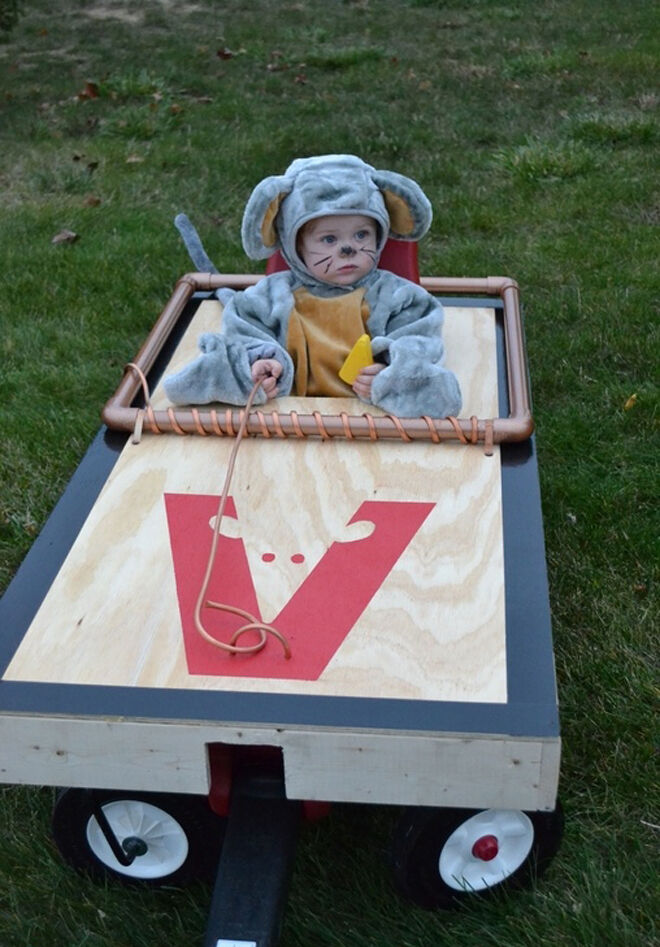 This mouse trap costume is next level. Transforming a wagon into the trap, your rugrat rodent will be the star of the show.
Eat fresh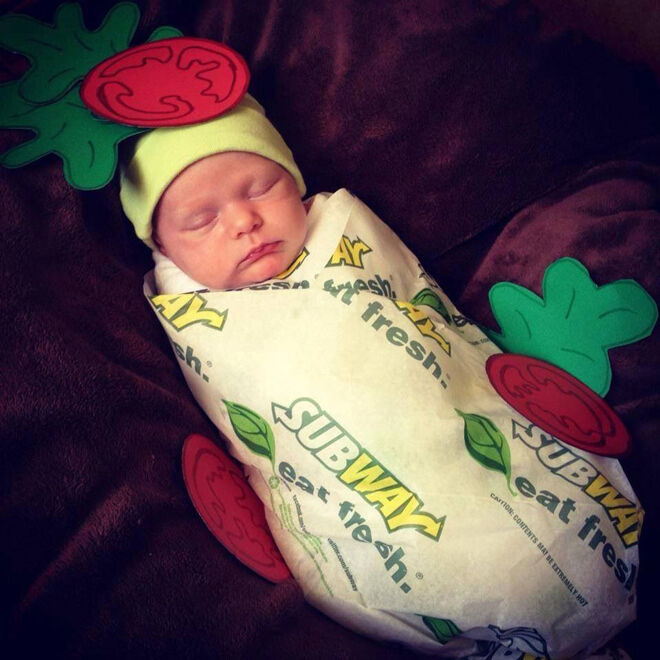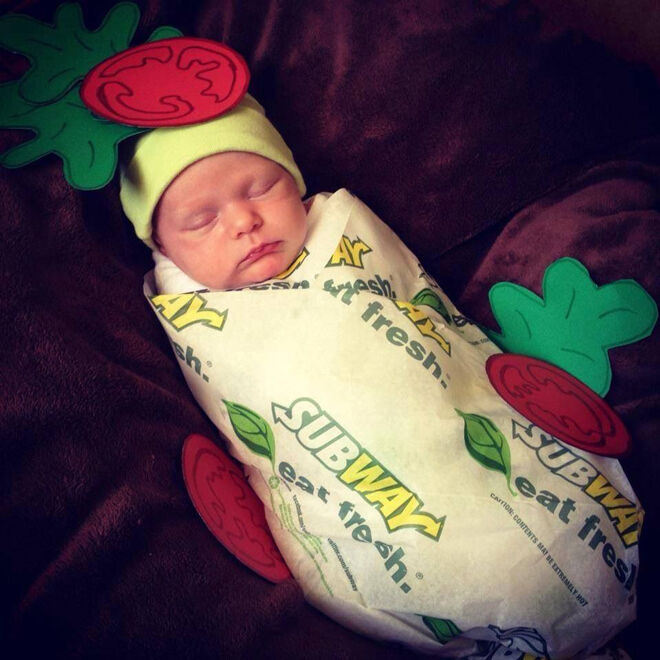 Get bub's Halloween all wrapped up with a wickedly funny Subway costume. Too cute to take a bite!