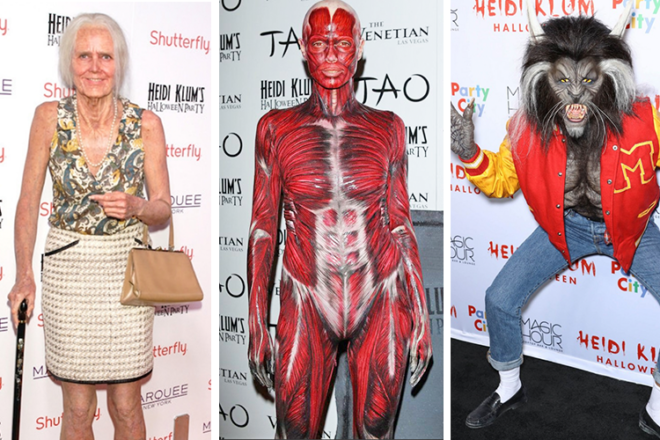 She's the undisputed Queen of Halloween and as we countdown to Heidi Klum's 2018 costume reveal, we're taking a creepy stroll down memory lane.
The mum-of-four always manages to astound with her detailed transformations, she's even incorporated her baby bump throughout the years.
Here are Heidi Klum's best Halloween costumes.
A thrilling werewolf in 2017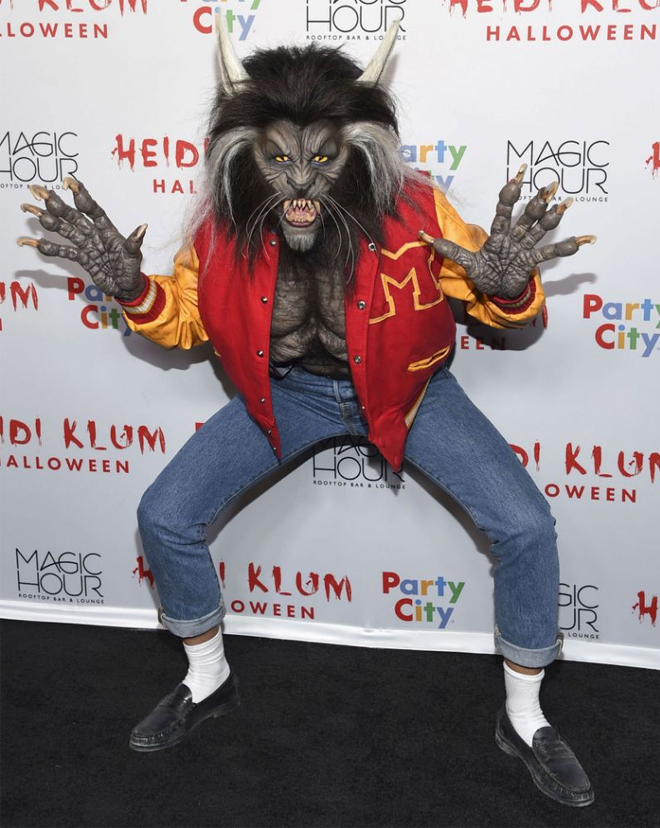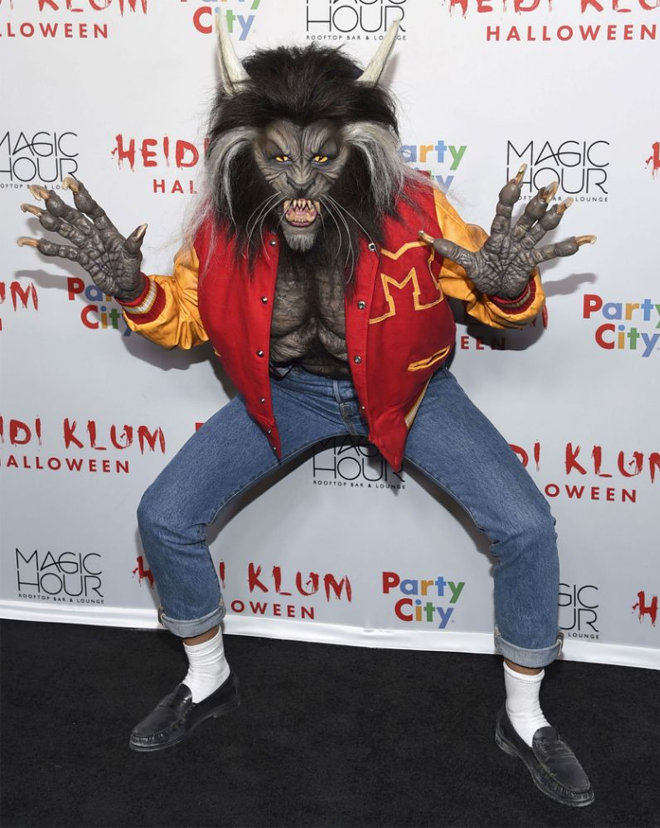 Last year the model spent hours being fitted with prosthetics to be transformed into a werewolf, in a nod to Michael Jackson's Thriller.
A Heidi huddle in 2016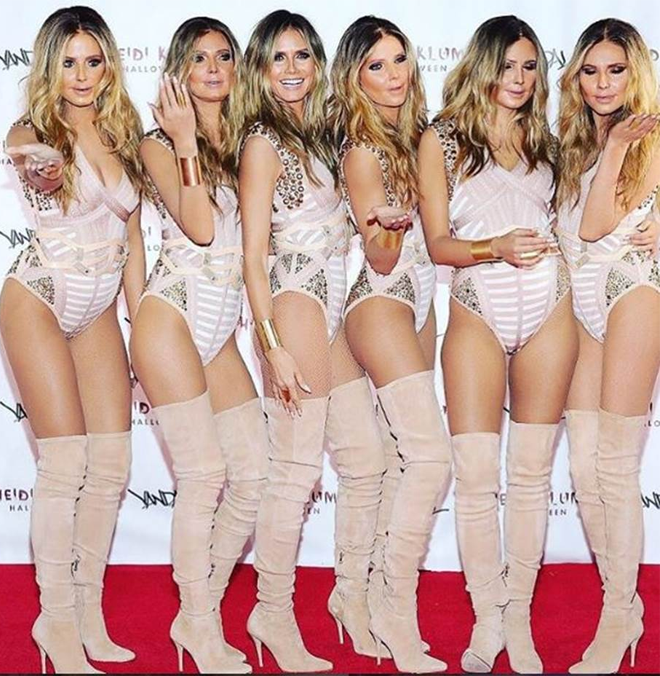 For once the America's Got Talent co-host was able to sit back and watch others go through hours of make-up and prosthetics, as she had herself cloned.
Jessica Rabbit in 2015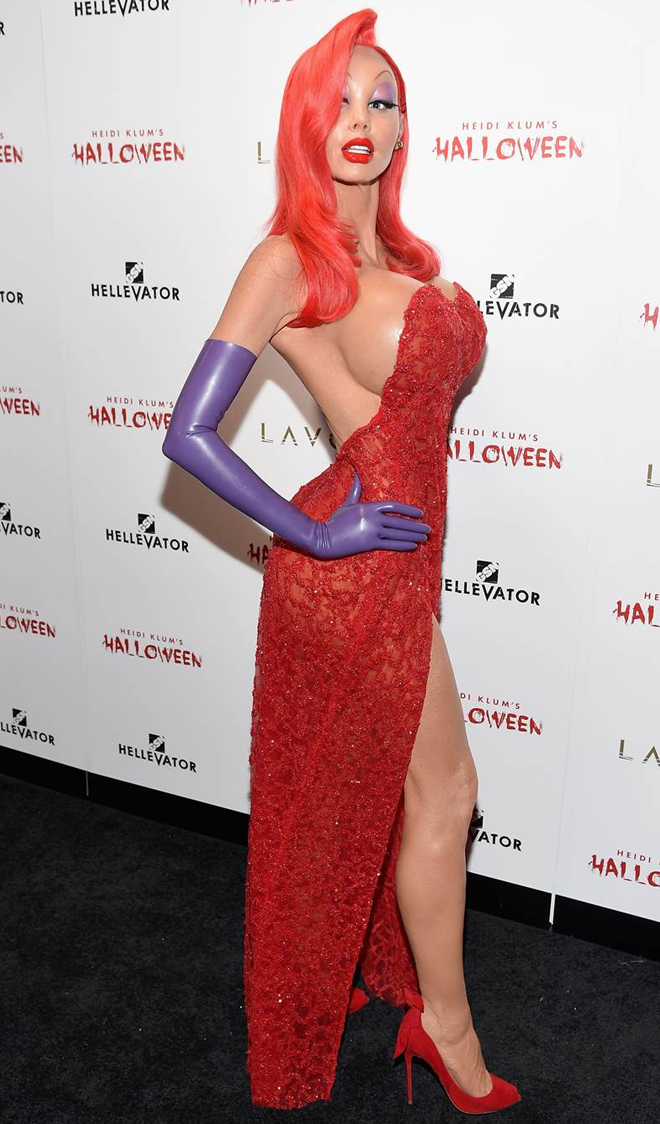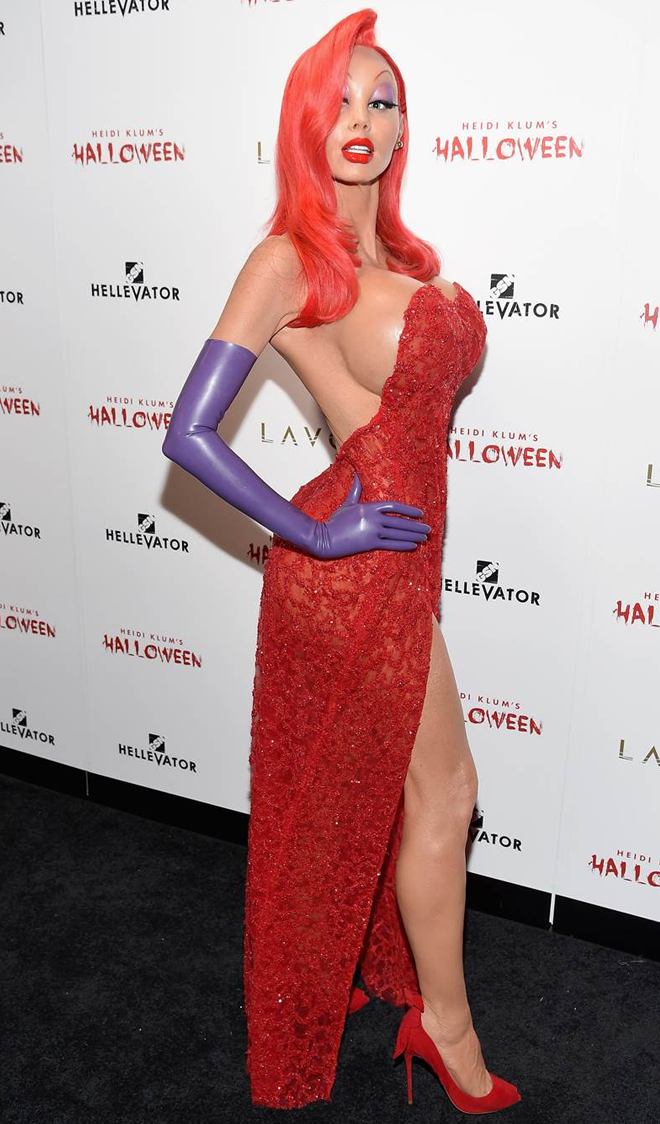 Heidi had her model figure further enhanced to look just like the cartoon character.
Spreading her wings in 2014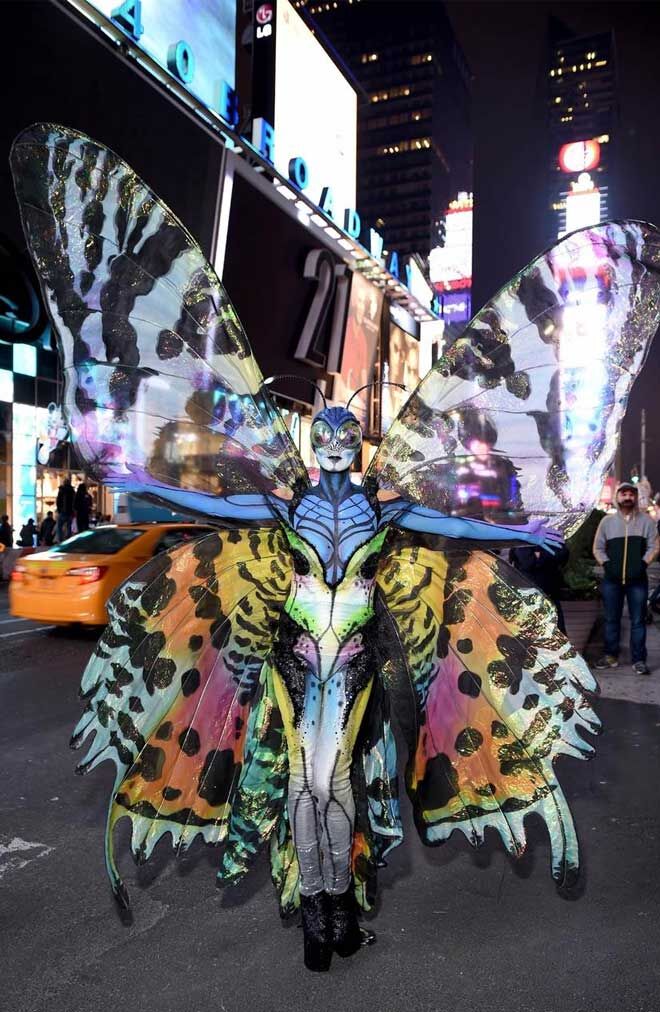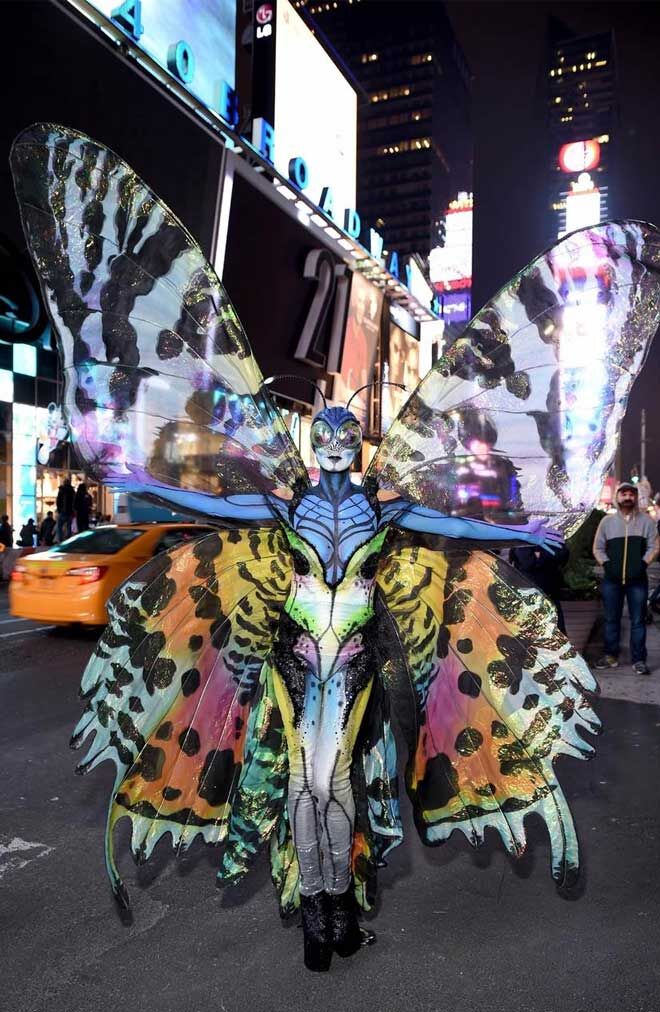 No need for a cocoon – just five hours in a makeup chair and the metamorphosis is complete.
Fast forward in 2013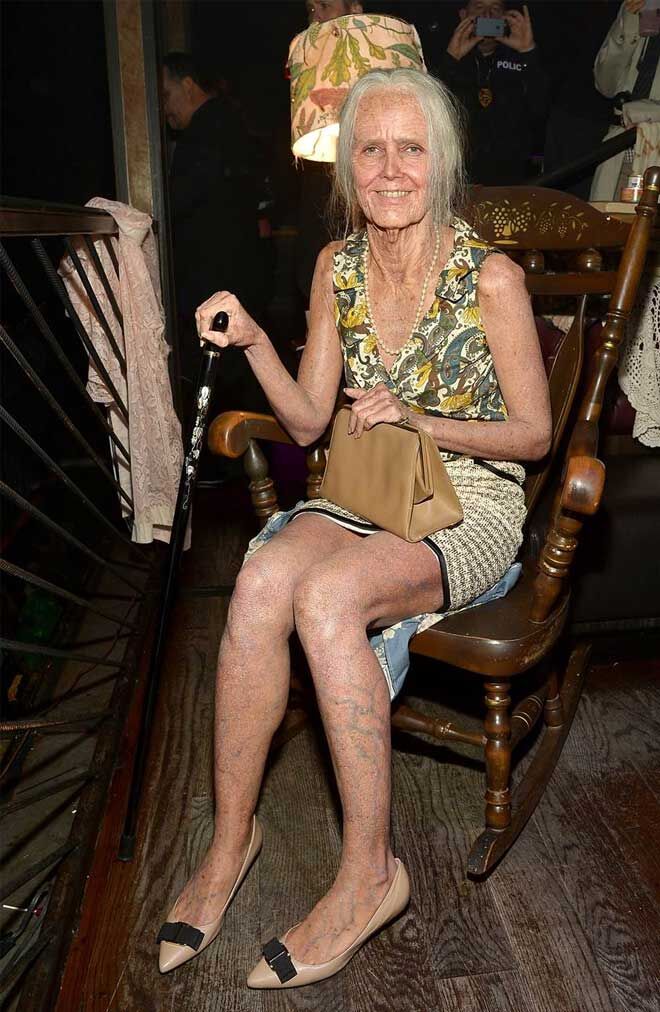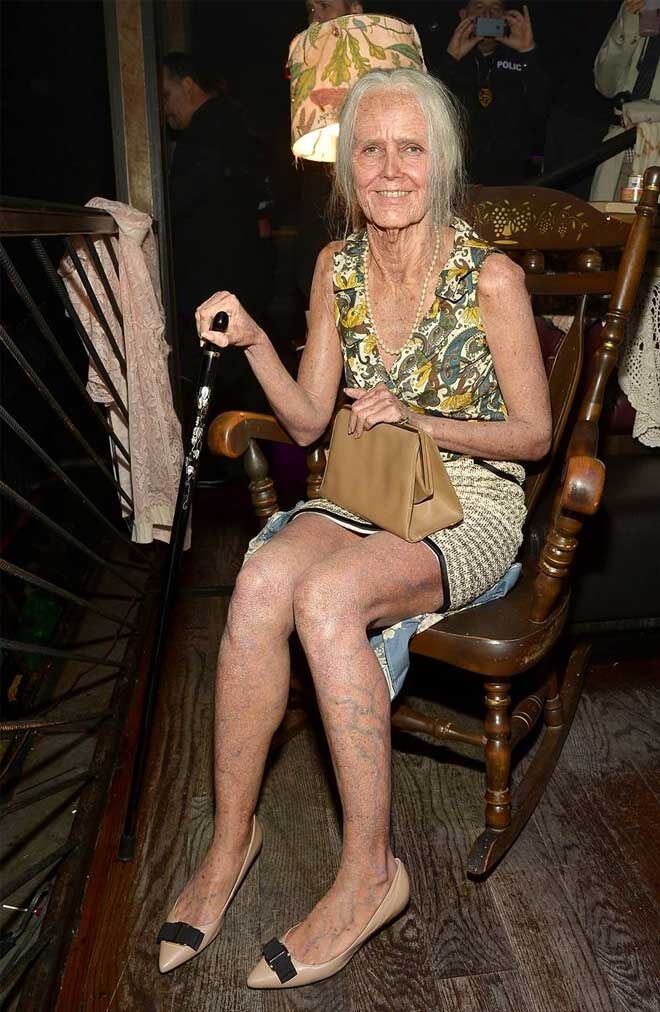 If anyone can make old age look appealing it's Heidi Klum. Check out those veins and age spots!
Planet of the Apes in 2012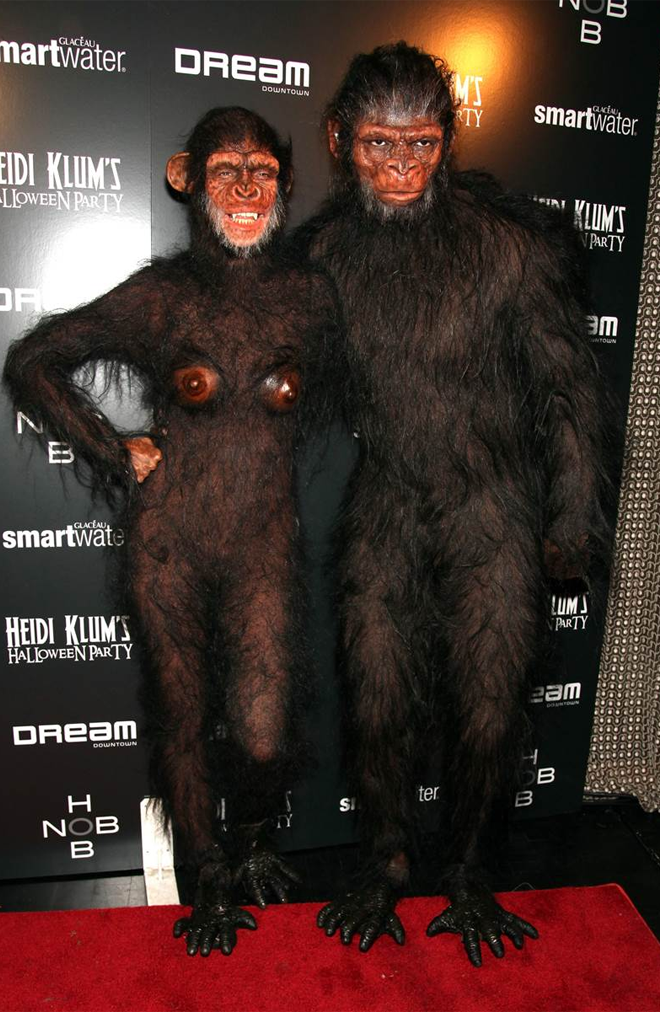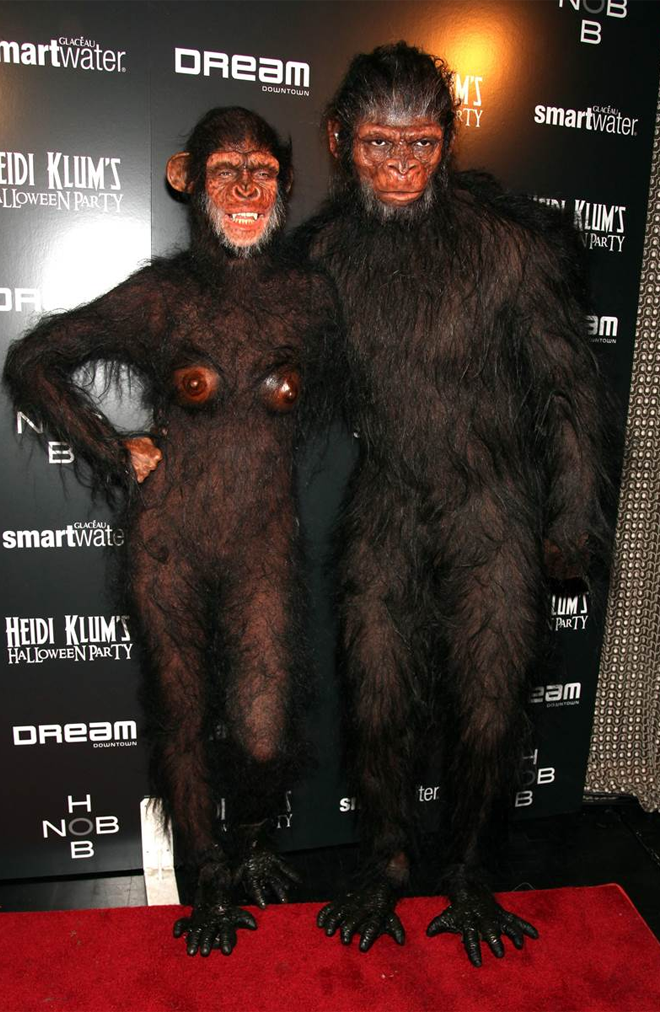 Heidi and then-husband Seal went all out as playful primates.
Give me some skin in 2011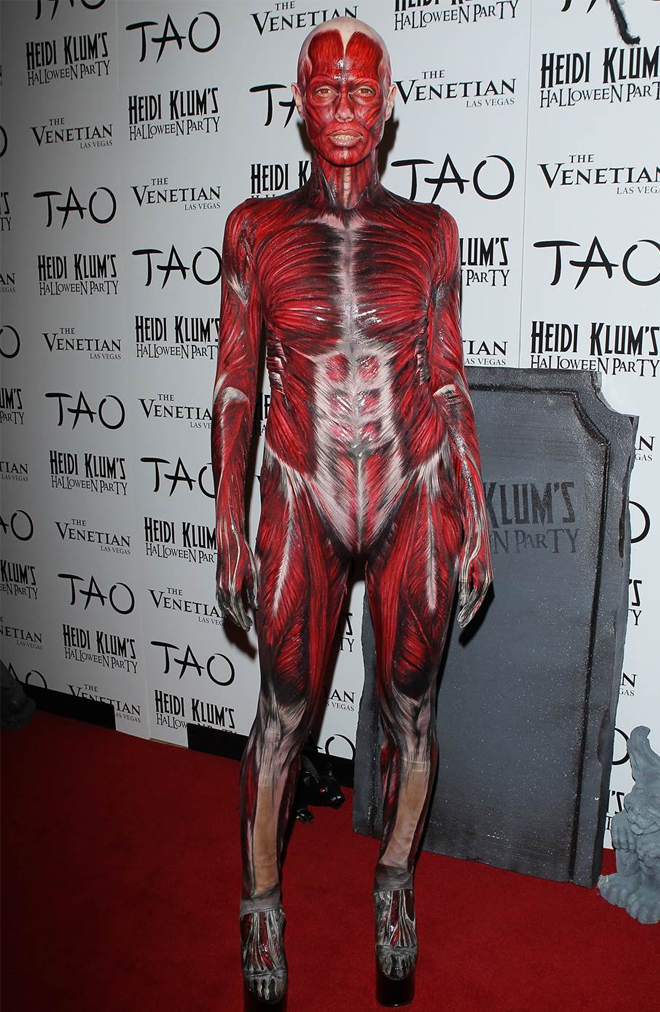 A gruesome skin suit that had everybody just a little squeamish.
Futuristic in 2010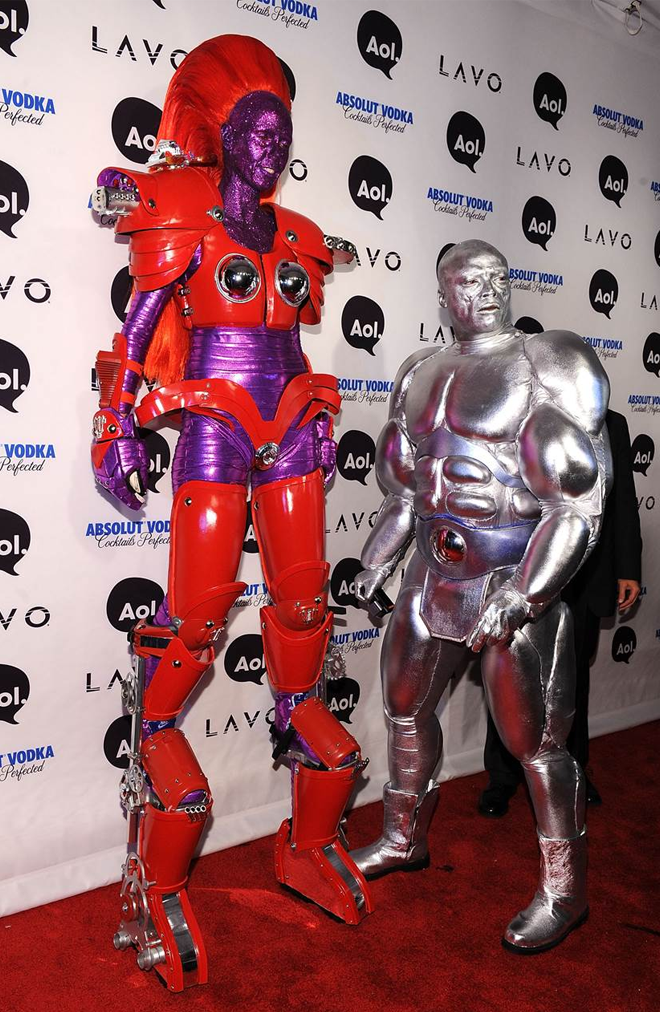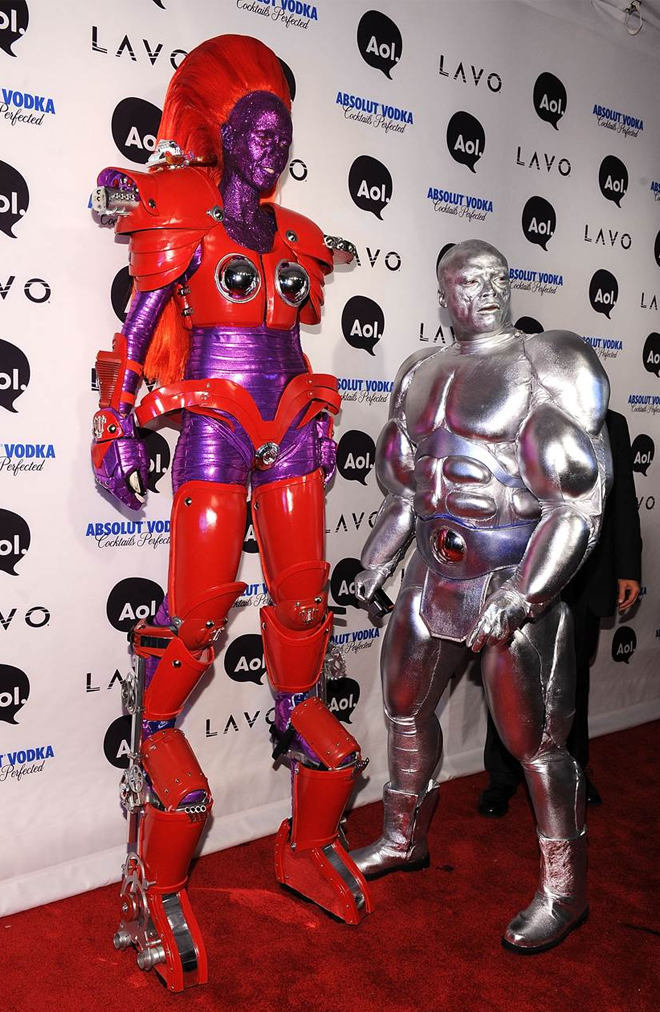 Heidi's model height had an extra boost as she became some kind of Transformer.
As the crow flies in 2009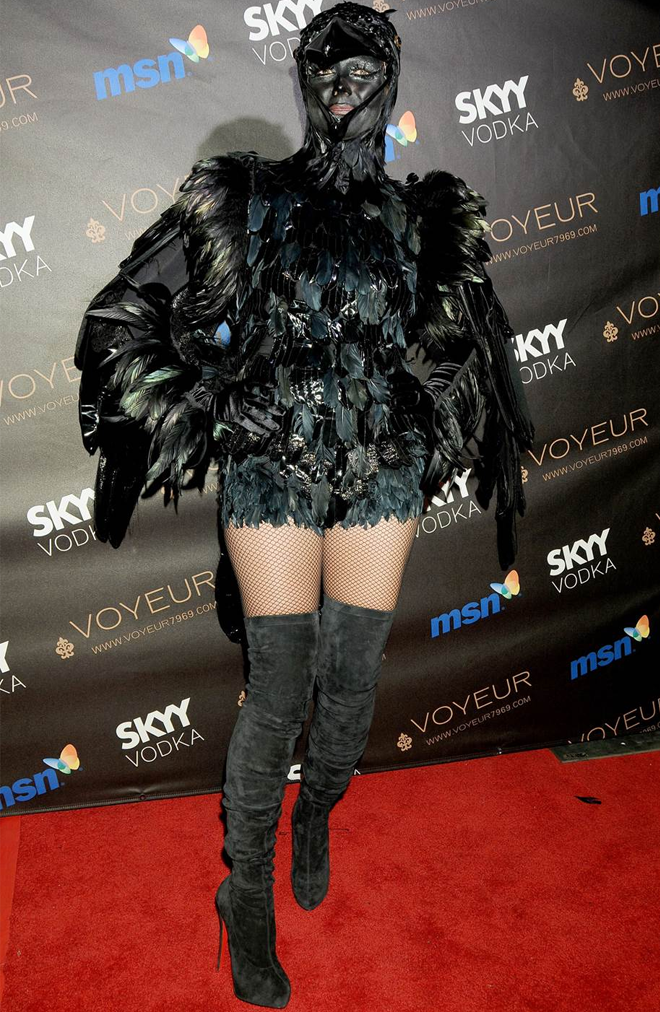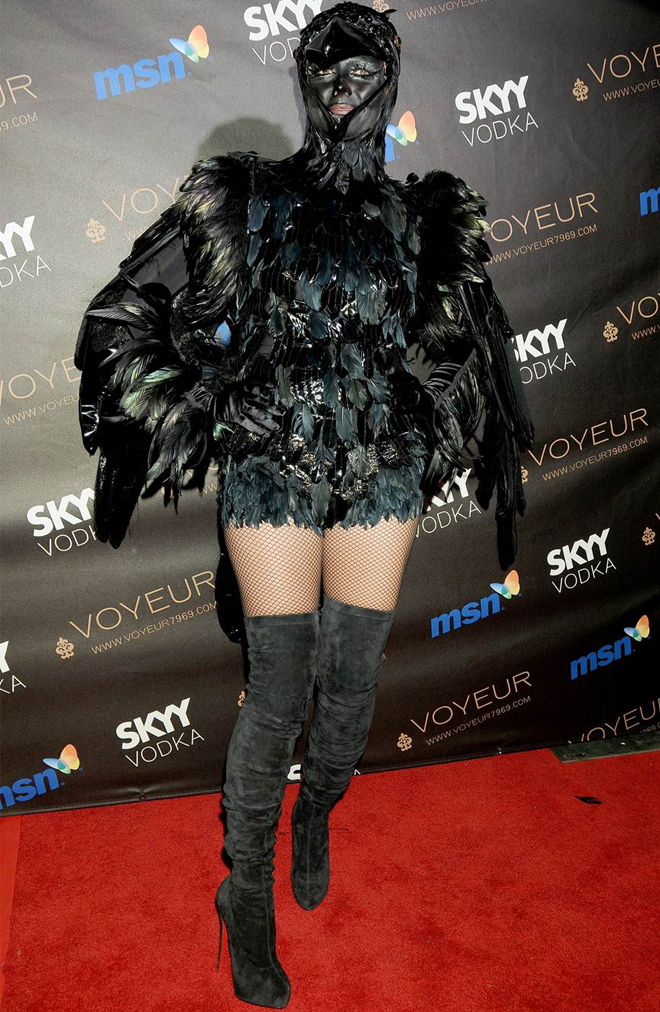 A rare bird indeed.
A goddess in 2008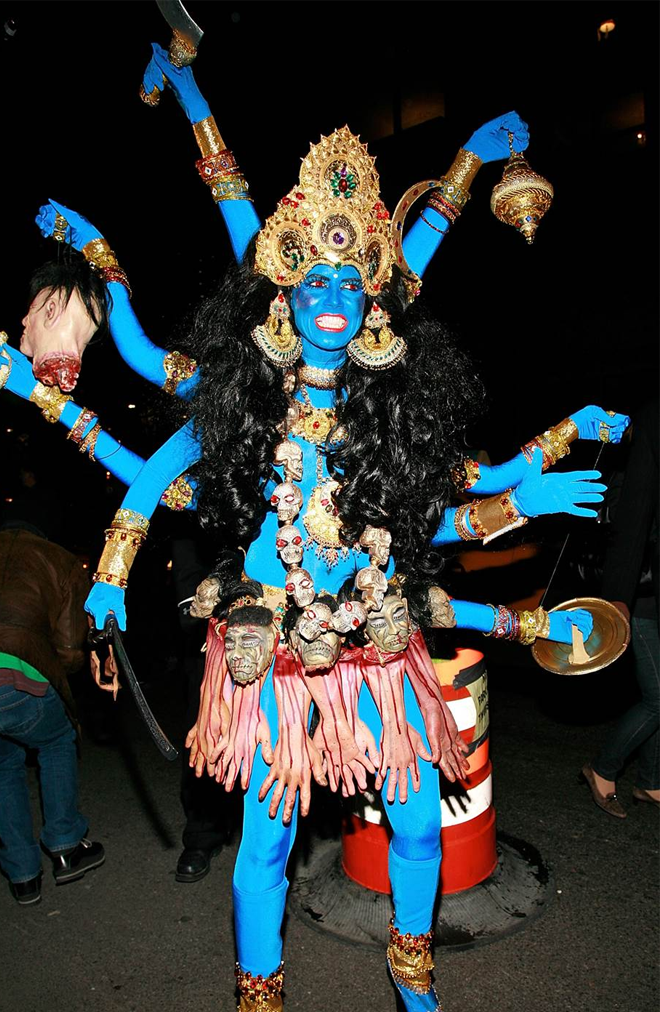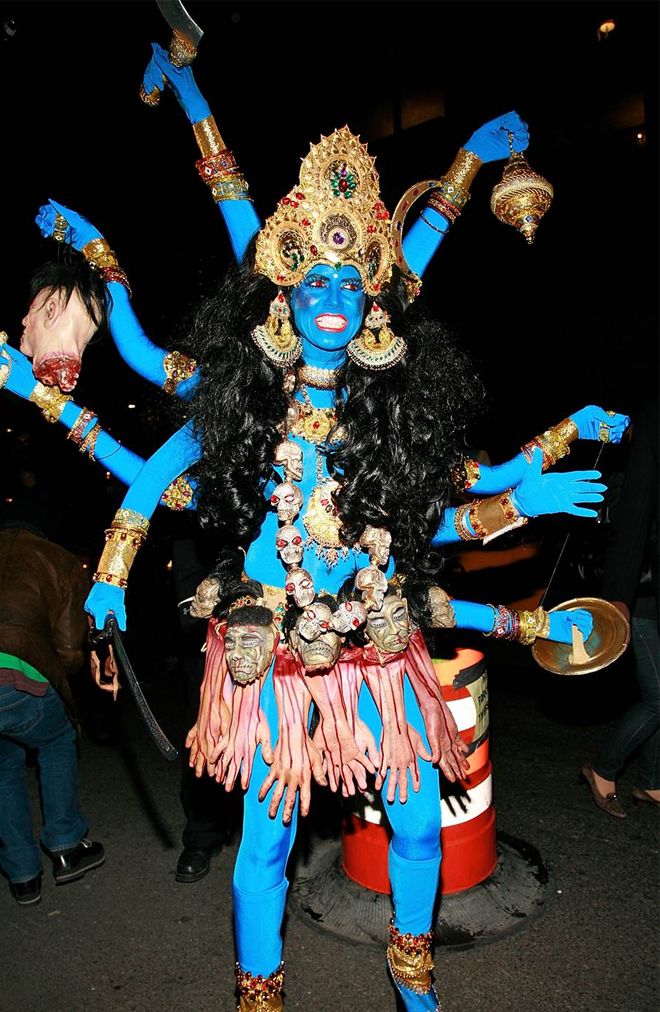 Heidi was apparently inspired to dress up as Hindu goddess Kali (with a few additions) after a trip to India.
Pregnant in 2006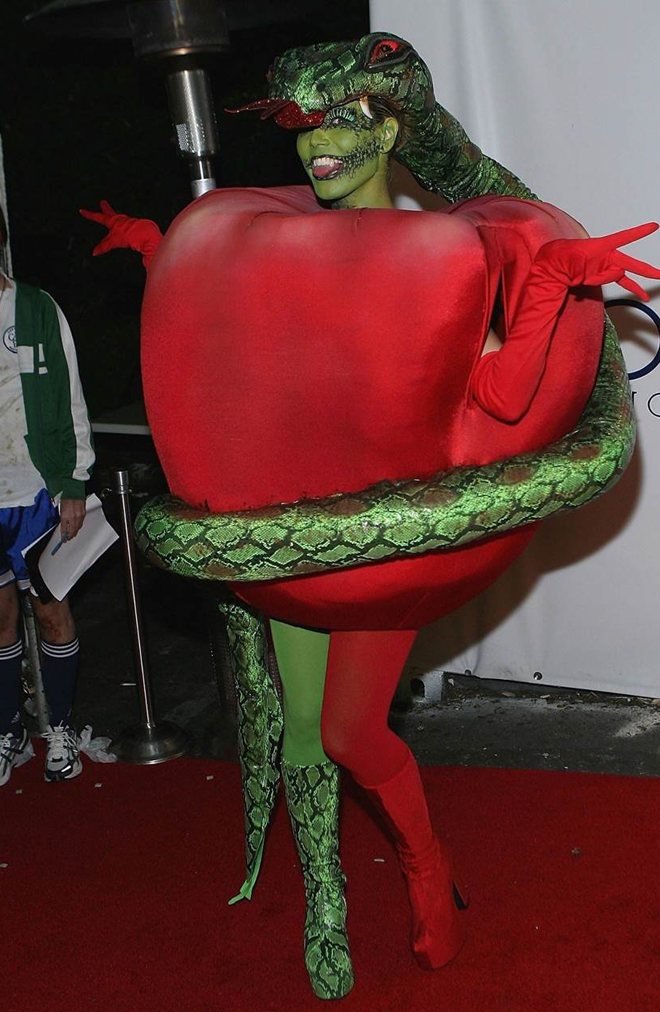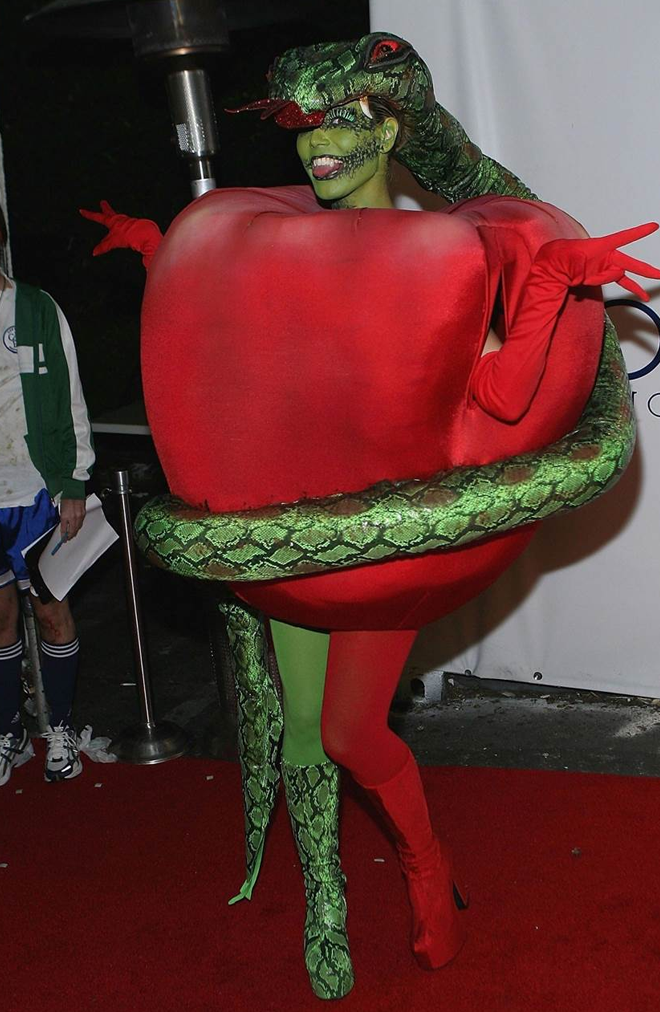 Her Forbidden Fruit costume was the perfect way to keep her baby bump safe and sound.
A true vamp in 2005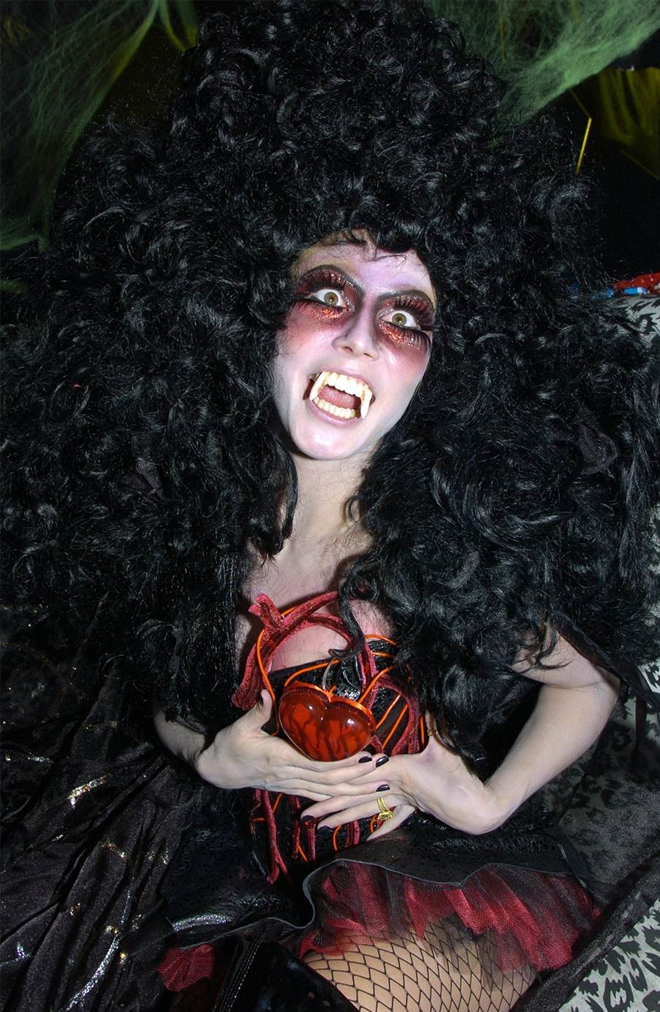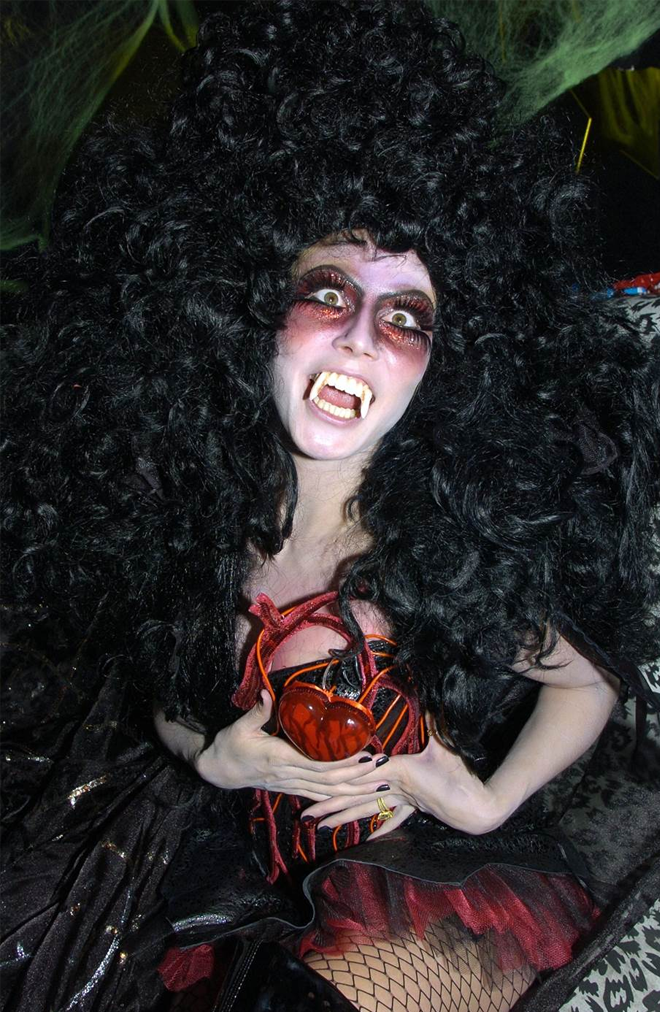 Has there ever been a more enchanting vampire?
Solid gold in 2003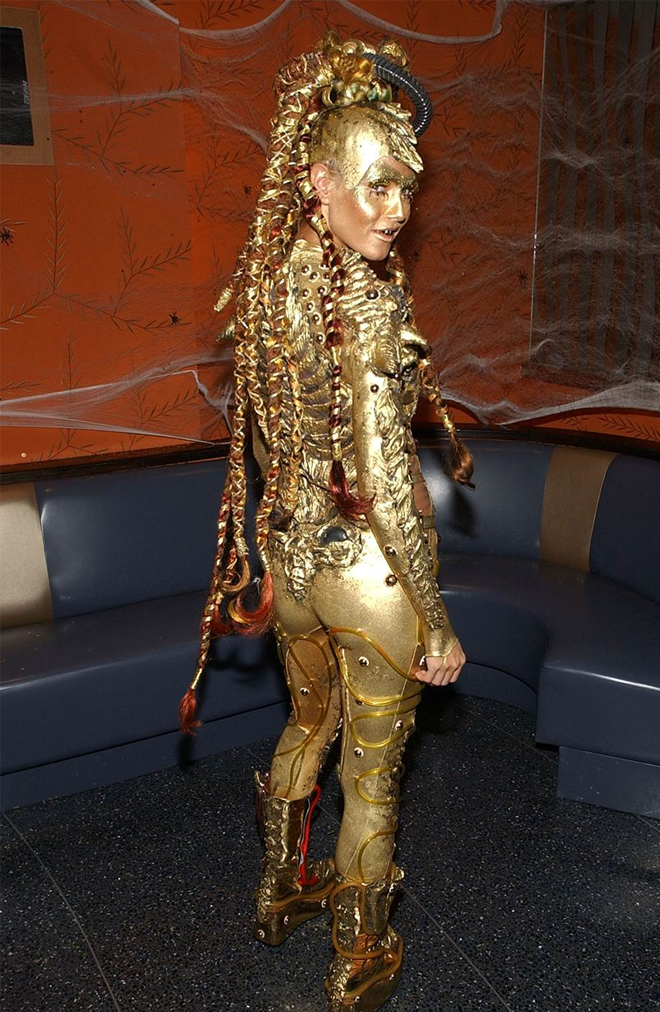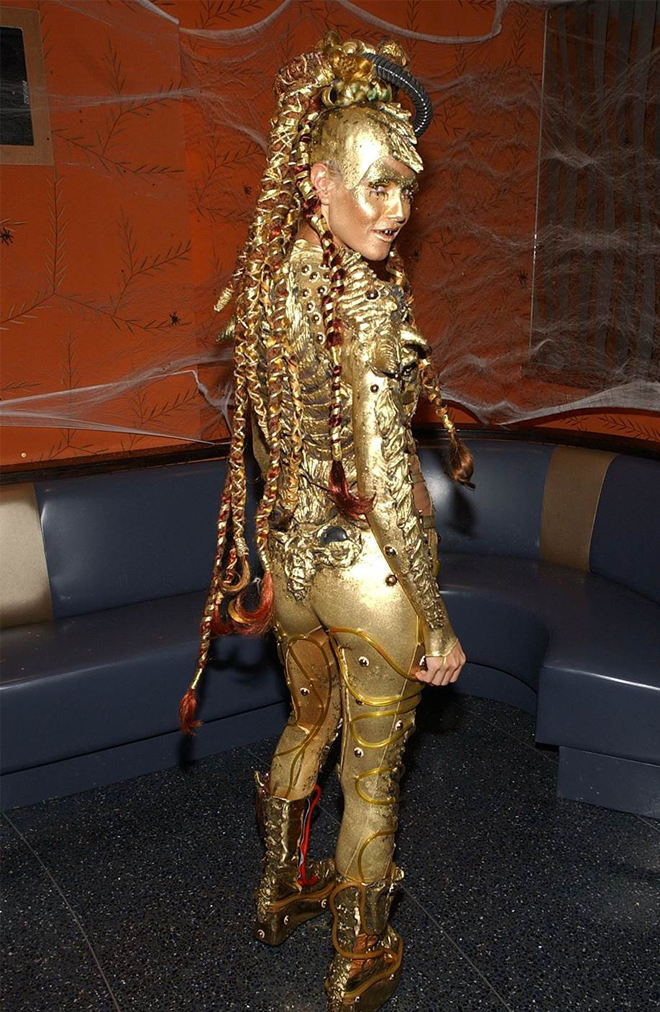 Gold teeth and body glitter turned Heidi into a golden goddess.
On horseback in 2001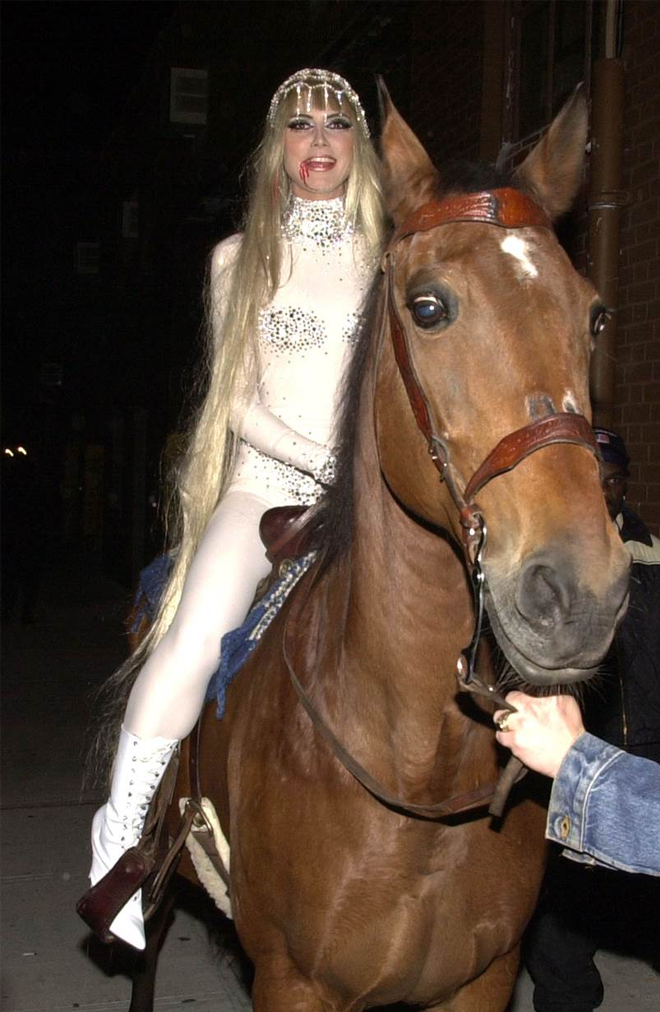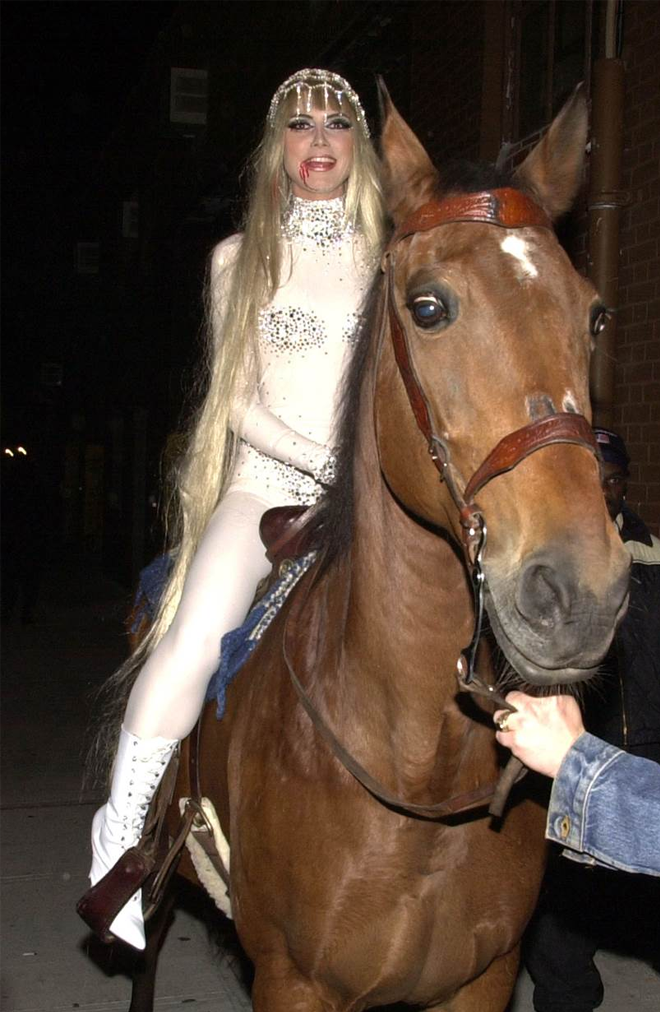 Dressed as Lady Godiva, Heidi went uber authentic by including a horse in her transformation.
If you're looking for kooky and creative ways to dress your crew for All Hallows' Eve, check out our 12 spooktacular family Halloween costumes.