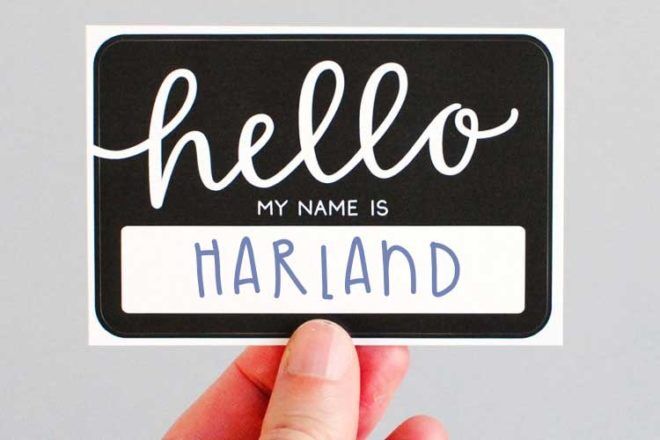 Tossing up baby names, and due on September 9? KFC is about to make the decision a whole lot easier (and ruffle some feathers).
The fried chicken giant wants parents to name bub after Colonel Sanders – for a finger-licking-good fee of $15,000. That's one handy nest egg.
Baby Harland in the (hen) house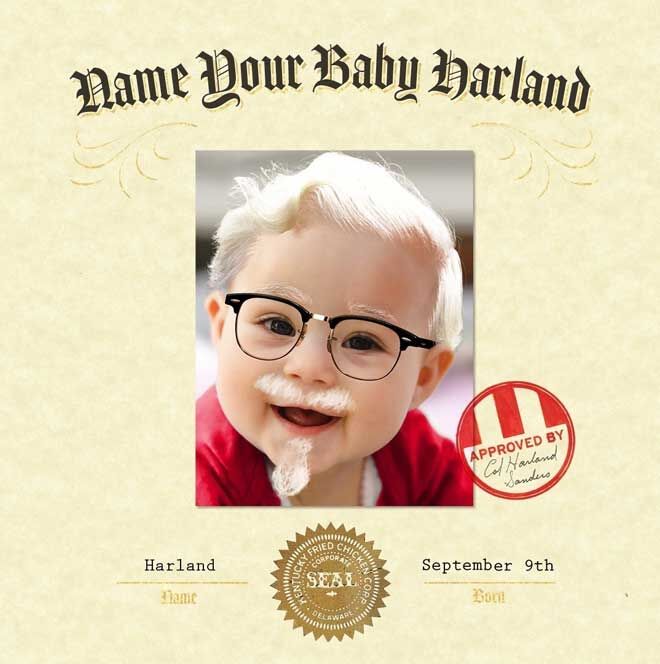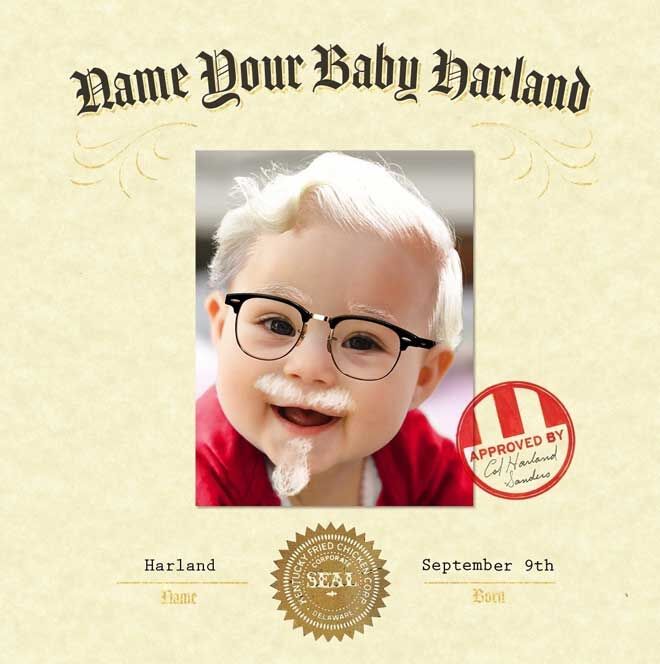 For those uninitiated in the rich history of KFC, Colonel Sanders' first name was Harland – a name that's slowly been creeping down the popular baby names lists in the US. In a bid to create a whole new generation of Harlands, KFC is offering US$11,000 of university education to the first baby born on the Colonel's 128th birthday (September 9), who is bestowed with the name Harland.
KFC explains that Harland David Sanders did things the hard way, including founding Kentucky Fried Chicken when he was in his 60s. Harland was a beacon of determination and grit, and it's that passion KFC says it wants to instill in the next generation of Harlands.
"Even though vintage names are making a comeback, our iconic founder's name was dwindling in popularity, and we couldn't just stand idly by and let that happen," said Andrea Zahumensky, KFC US chief marketing officer. "We hope that this birthday celebration honours the Colonel and encourages the next generation of people aspiring to live the American dream."
To be in the running for the US$11,000 (which honours the 11 herbs and spices) mother hens can submit their baby Harland's name and time of birth to KFC after September 9. The money goes to the first baby Harland who flew their mum's coop on September 9, 2018.
As for those of us Down Under, sorry Aussie mummas – it's only for US residents. But if you are searching for the perfect name for the next addition to your brood, we have a whole henhouse of inspiration, from Australia's most popular baby names to a mammoth list of 1300+ unique baby names.
If you need more baby name inspo, hop into our closed Pregnancy Groups and ask thousands of other Australian mums what they think.
Click below and join your group today!