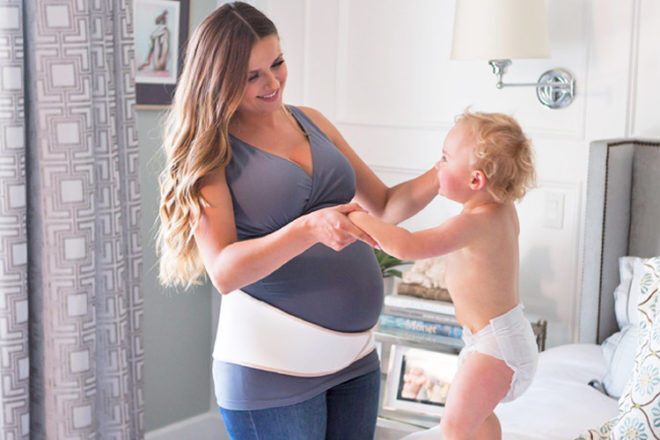 A beautiful baby belly is the ultimate pregnancy accessory, but it can also be a pain in the neck – and back, and pelvis and hips.
A great support garment helps ease the pressure on key areas of a mumma-to-be's body. There are belly belts that hold onto your bump like a strong pair of hands, leggings for compression comfort and stretchy bands that double as wardrobe extenders.
We asked our Facebook Pregnancy group members to recommend the best belly band they've used and these are the brands they recommend.
Sleep relief
Mamaway Ergonomic Maternity Support Belt ($69.95): Made from breathable material the Mamaway ergonomic bump support moulds to your body so it won't slip off, dig or roll and it's good for stabilising your belly during sleep.
"I bought the Mamaway support belt and wear it all the time. Helps so much even with my rib pain I occasionally move it higher for support there too." – Liane H.

---
Lifting leggings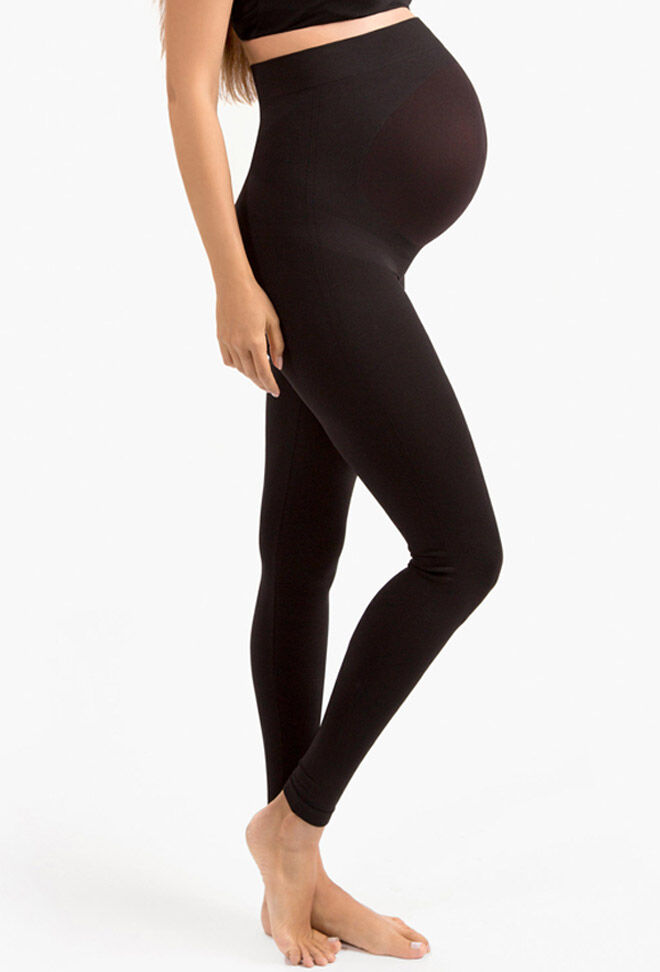 Blanqi High-Performance Belly Lift & Support Leggings ($102.95): Breathable and comfortable, these are likely to go into high rotation for days your belly is needing extra support. The belly lift and support band gives plenty of help in all the right areas.

---
Strapped in
Belly Band 3-in-1 Pregnancy and C-Section Band ($79): The Belly Band's unique design grows and shrinks with your changing body; from a pregnancy support belt to a postpartum wrap and then a c-section surgical binder.
"I'm using a Belly Band. It's amazing and I can even use as soon as baby is born for postnatal support. I feel so much more stable and wear it to bed 'cause I move around lot when I'm sleeping." – Ashton K.

---
 Support with a smile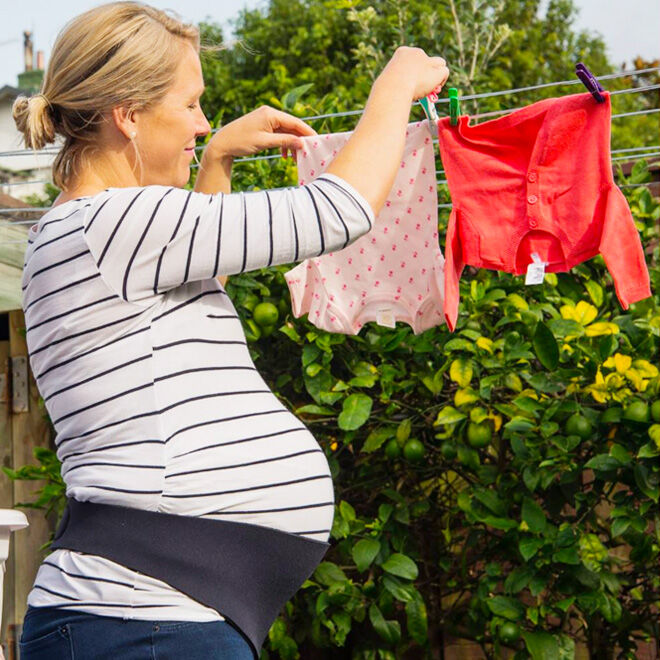 Smileybelt ($59): Designed by a women's health physiotherapist, the Smileybelt offers comfortable, lower back support when you need it most. Assisting both pregnant and postnatal mums, the clever belt relieves pain and helps you stay as active as possible throughout your pregnancy.

---
Hidden talent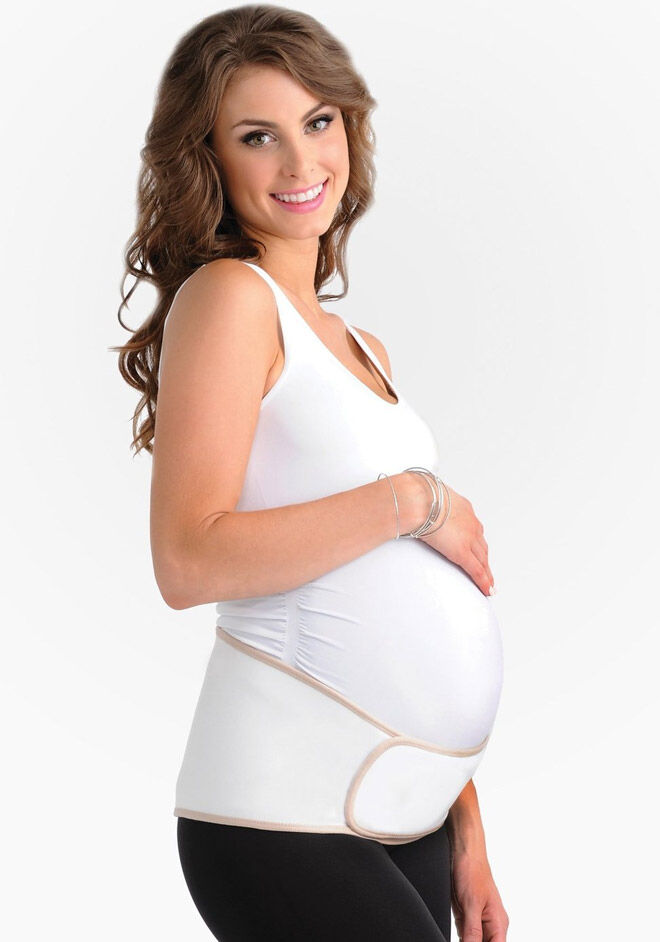 Belly Bandit Upsie Belly ($79.95): A luxurious bamboo belly band that wraps under the belly for support during pregnancy and can be turned around for postpartum care. It also comes with a hot/cold pack that fits into a hidden back pocket for extra relief.
"I use the Upsie Belly Bandit and it's worth the money. I had a serious back injury from a car accident two years ago and it's helped so much in the few days I've had it. Sure beats the cheap physio one I was given." – Tiana P.

---
Pain support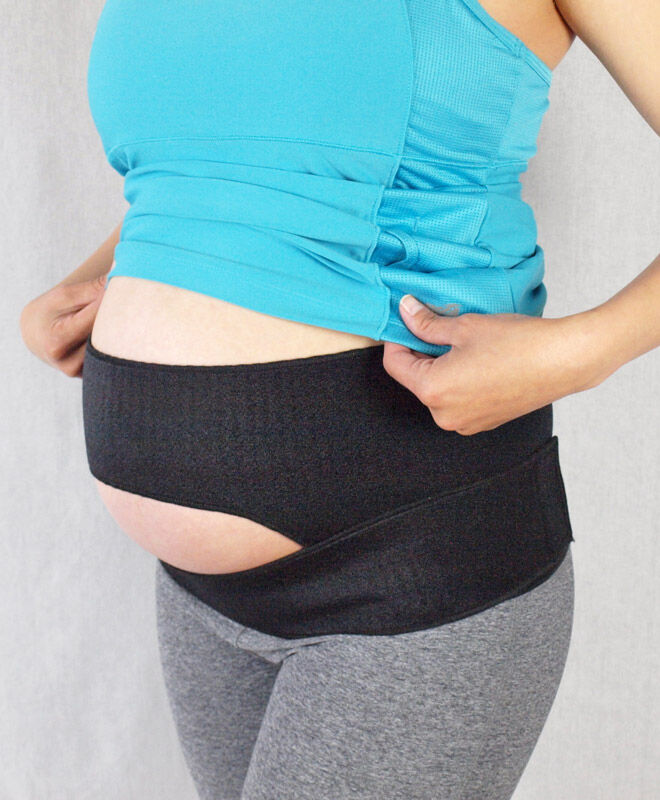 MomBod Fitness FitSplint Maternity Support Belt ($69.95): If your preggy belly is causing issues with hip or pelvic pain, or you're a keen runner, this belt provides extra support around the abs, hips, back and pelvis and can be worn in three different ways, depending on where your pain is located.
"I got the FitSplint last week and highly recommend it! I find it lifts and holds my stomach in place and has made a huge difference. Depending on how you wear it, it is thin enough to wear under clothes, unlike a lot of other thick and bulky ones." – Jade P.

---
Belt up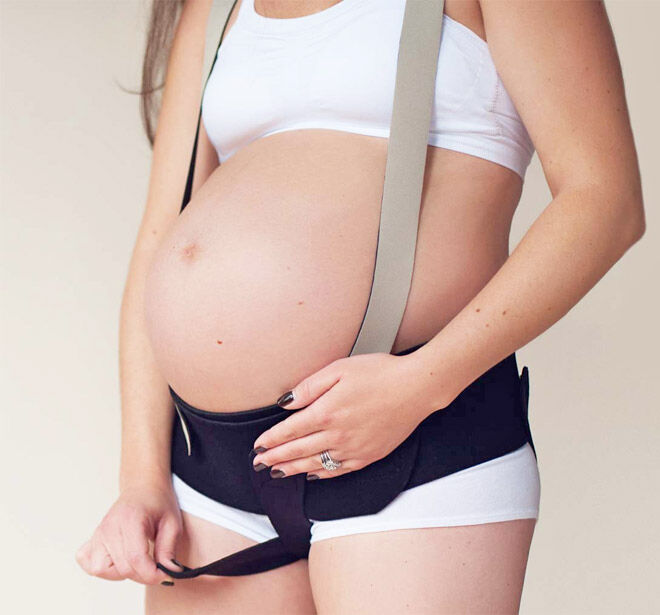 Cabea BabyBelly Groin Support Belt ($87.90): For mums-to-be dealing with the discomfort of a hernia, prolapse, or vulvar varicosities, the groin support belt provides compression to the vulvar area. Shoulder straps sold separately.
"The Babybelly is beyond amazing and comfortable! The wider band doesn't cut in like my previous band did and feels so much more supportive, it's also less visible under clothes. I highly recommend this band!" – Jacinta B.

---
Soft-touch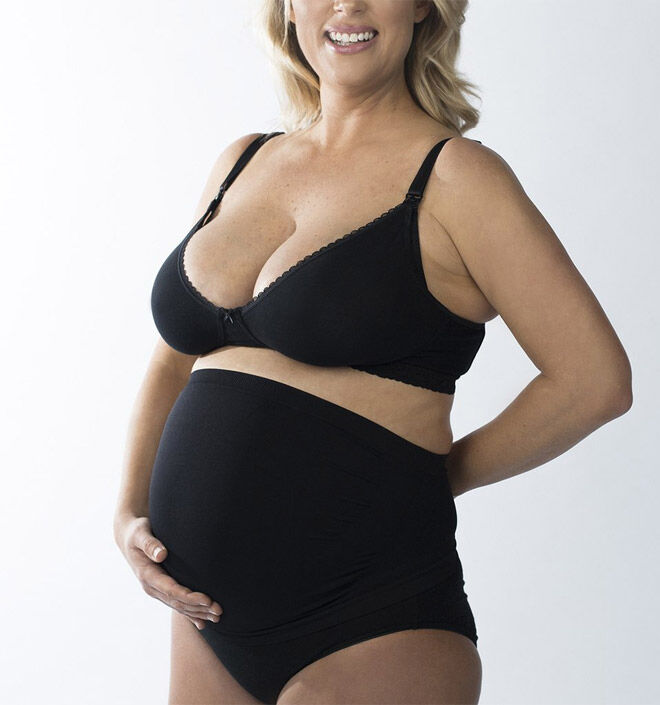 New Beginnings Back Support Tube ($34.95): Soft micro-fibre is gentle on the belly while supporting the pelvis and lower back. Designed to fit like a second skin so tight-fitting clothes still fit perfectly.
"I've used the New Beginnings Tube throughout my pregnancy and found it awesome. It's like a boob tube for my belly with extra support on the lower bit." – Jen O.

---
Grows with bump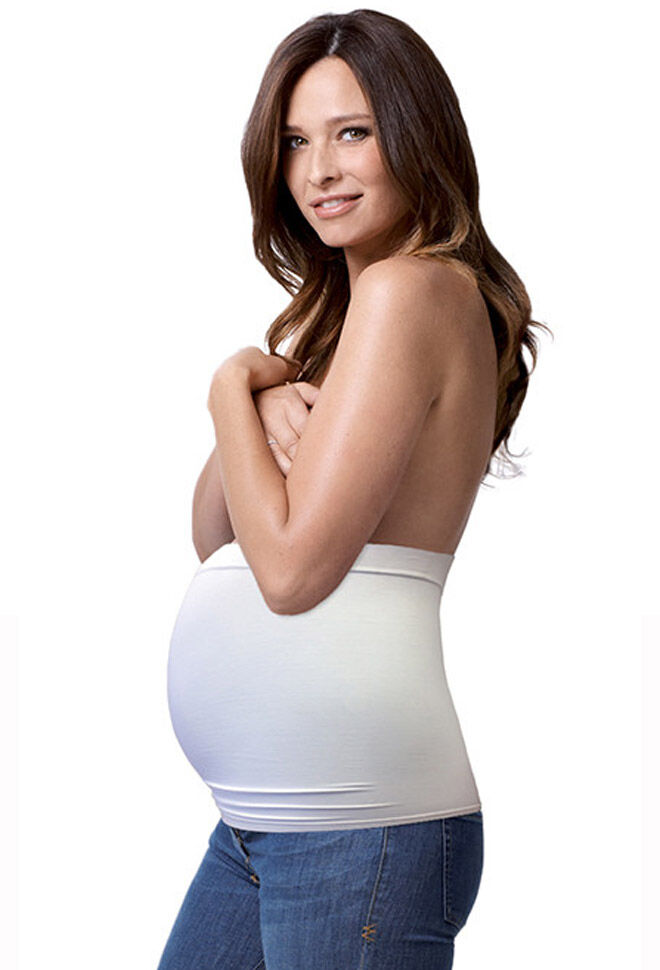 Fertile Mind Bando ($33.99): Supports your belly as it grows, the larger your bump gets the more supportive it feels. And if you're still wearing pre-maternity clothes, this belly band will keep everything covered if your top rides up.

---
Compression support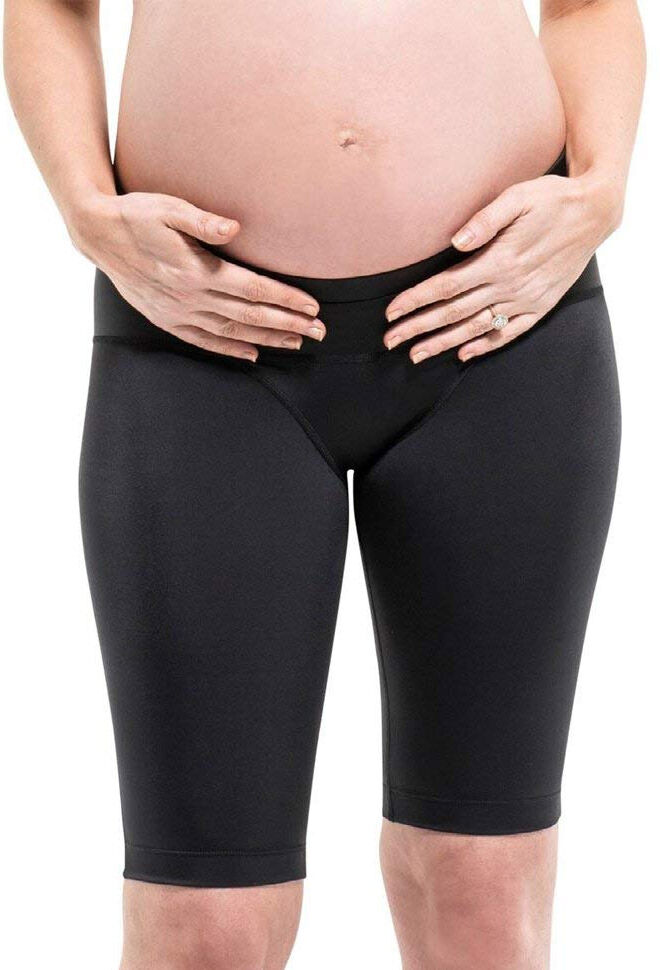 SRC Pregnancy Shorts ($179.95): Using gentle compression, SRC Pregnancy Shorts support the muscles that are working hard in the pelvis. They're also thought to stop varicose veins developing or getting any worse in pregnancy.
"SRC are amazing! I had the shorts last time around and I'll be getting the legging this time so I can alternate between both! They helped so much and held everything together." – Chantel B.

---
Above and below belly support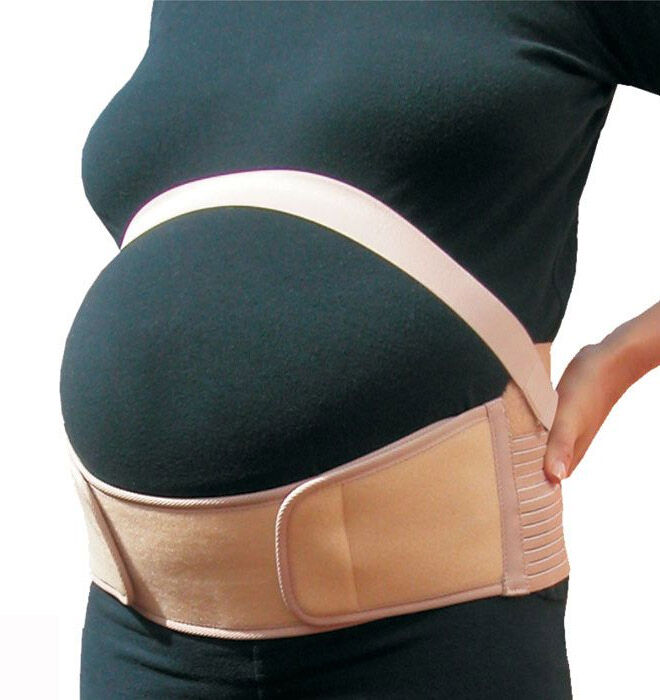 BodyAssist Elastic Maternity Support Belt ($47.95): A compression back panel gives orthopaedic support, while the abdominal panel gives lift without unnecessary pressure. This belt will also help keep your posture upright to ease the strain on your back.

---
Tanks for the support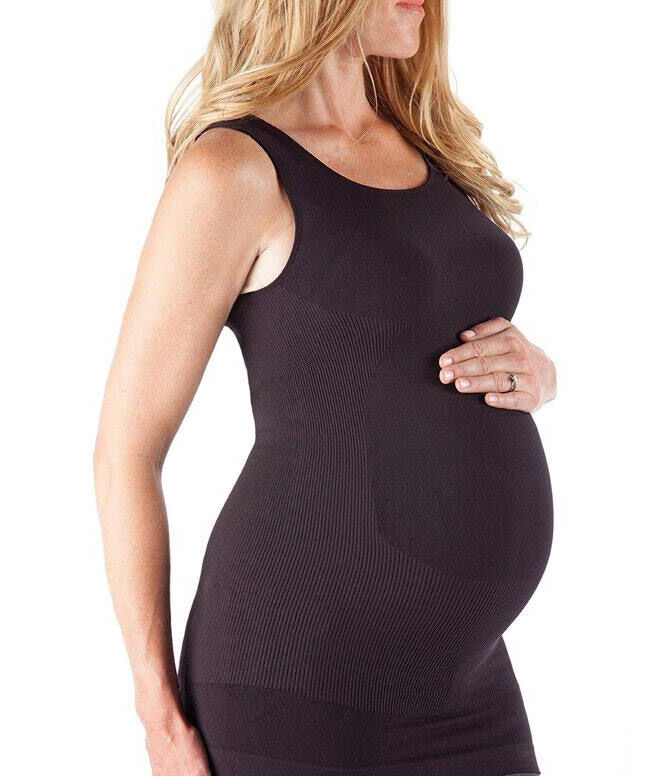 Belly Bandit Bump Support Tank ($114.95): Made from special WonderWeave fabric this tank not only supports but helps smooth belly skin. It comes with Palmers Massage Lotion for stretch marks so you can slather your skin and pop on the tank to help keep the moisture in.

---
Down there care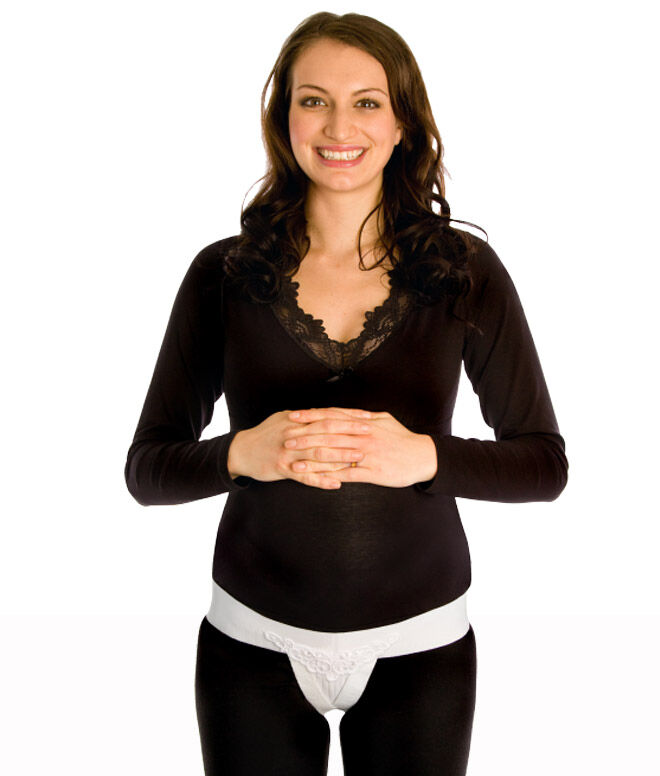 V2 Supporter by It's You Babe ($79.95): Ever get that feeling during pregnancy that everything is about to fall out of your vagina? This clever creation is perfect to help you feel supported, and if you have vulvar varicosities or prolapse.

---
Continue your search for the best belly band
Searching for the best belly band or belt and still not sure if any of these are right for you? Continue your search online by jumping into one of our closed Pregnancy or Baby groups and ask thousands of other Australian mums what they recommend – 'What to buy' is the most talked-about topic.
Click below and join your group today!