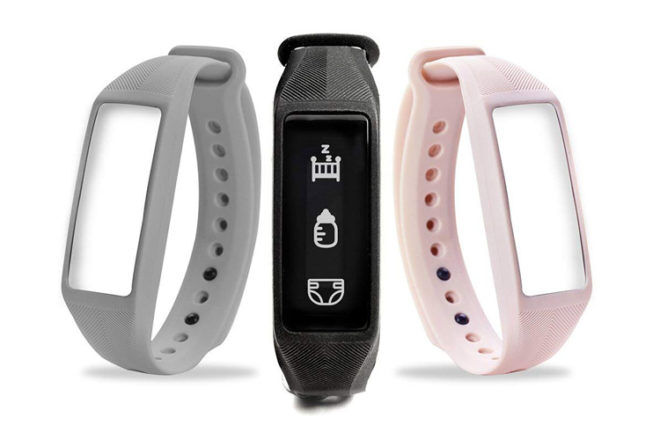 There's a lot to remember when you're a mum, even before your little nugget comes along. But remembering when bub last kicked, when you next see the doctor or if you've taken your prenatal vitamin just got a whole lot easier.
The clever Mum + Bub Smartband Tracker from Project Nursery keeps an eye on you and your precious cargo throughout pregnancy, into those hazy early weeks of motherhood and beyond.
The virtual pregnancy journal keeps track of baby movements in pregnancy and after birth logs everything from feeds to nappy changes and bub's weight.
Tracking pregnancy
The Mum + Bub Smartband Tracker makes keeping life in order super easy during pregnancy. By keeping track of baby movements it builds part of a detailed pregnancy journal.
The water-resistant Smartband is also able to track pregnancy exercise and set reminders for doctor's appointments.
Tracking baby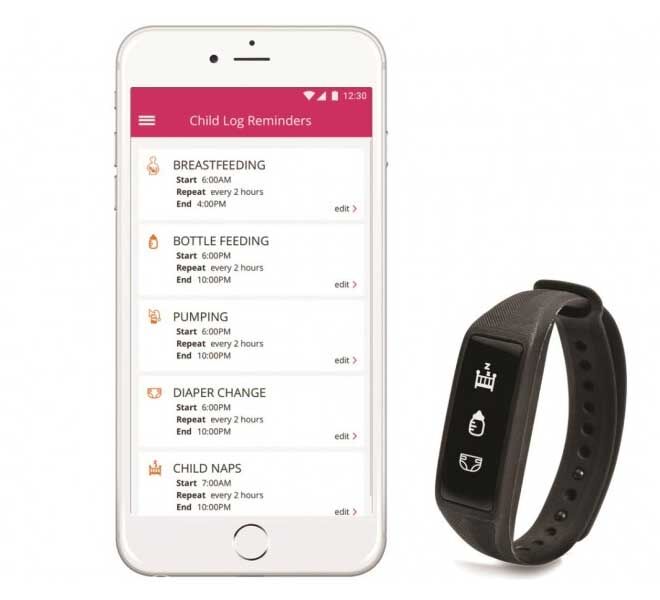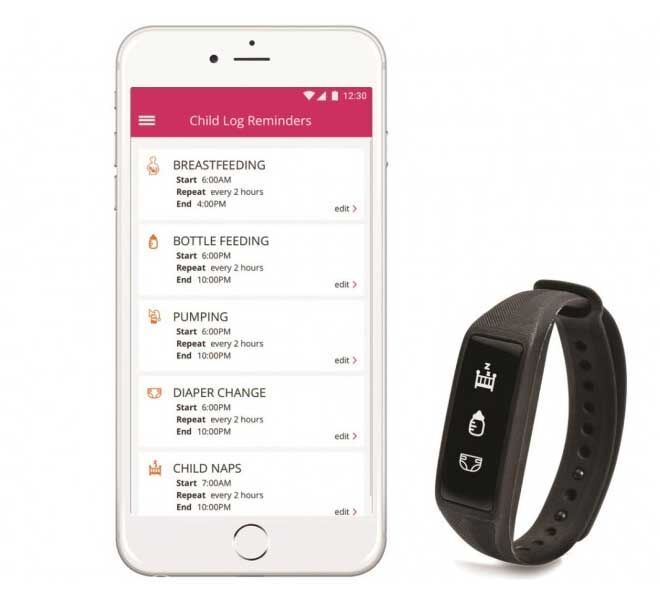 Once tot arrives, life really gets hectic! The tracker stores key info and reminders like feed times, naps, nappy changes and baby's weight. And it continues to be a key fitness partner, counting steps, calories, distance run and hydration.
And you can sync the band to your smartphone so it also gets all of your alerts, including reminders for things like pumping breastmilk (in case your boobs don't tell you soon enough!).
" src="https://mumsgrapevine.com.au/site/wp-content/uploads/2018/07/buy-now-button.jpg?x79352" alt="" width="200" height="42">
The Mum + Bub Smartband Tracker is iOS and Android compatible and comes with three bands and a keepsake box (so it makes a ripper baby shower gift!).
---
If you have a million questions about what cool stuff to buy when you're pregnant, join one of the closed Mum's Grapevine pregnancy groups on Facebook. You can talk 24/7 with thousands of other mums all due around the same time as you and are chatting about the latest and greats mum and bub best buy gadgets.
Click below and join your group today!