Many new mums spend a lot of time preparing the perfect little sleep nest for their baby bird. You quickly realise how precious sleep is, and having the right sleep solution for you and your family is invaluable.
But because babies, especially in those early newborn days, spend a lot of time in bed, getting the right solution can be tricky. You don't just need to think about nights, but also daytime sleeps – at home and away.
Whether you're home alone, visiting friends or spending the weekend at grandmas, flexibility is key. With the phil&teds traveller bassinet accessory, you've got a versatile, go-anywhere baby bed that keeps you close to your newborn.
1 bed, 2 ways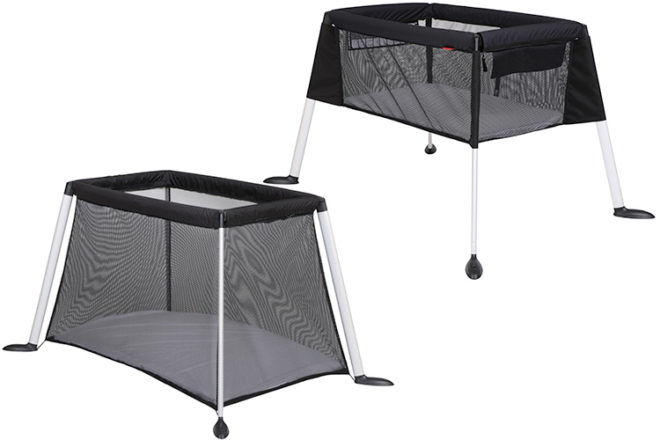 The phil&teds traveller travel cot is already an award-winning portacot that is lighter than your bub, making it easy to have a safe and comfy sleep space for bub wherever you go. But with the traveller bassinet accessory, you can easily transform the base into a newborn bassinet.
The fabric accessory attaches to the traveller frame, bringing baby up high and close to your bedside. Perfect for those early days straight out of the hospital when you want your snugglepot within easy reach.
A great choice for co-sleeping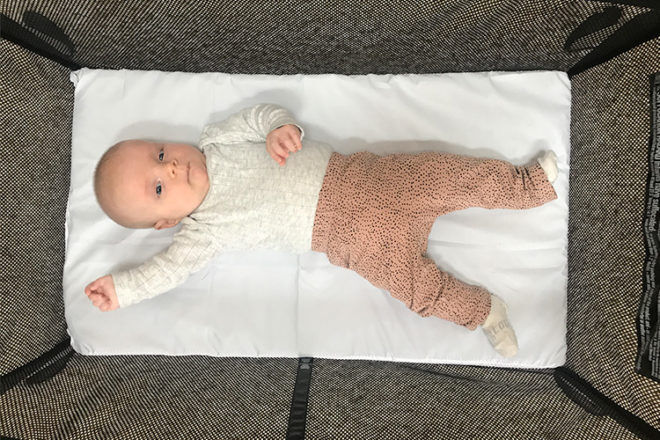 Many mums are fans of the numerous benefits of co-sleeping – like helping you bond with bub and establish feeding routines – but are concerned about the risks. The traveller bassinet offers a great alternative – slide it up to the side of your bed and bub is within arms reach but still tucked up in their own little sleep space.
Giving you the best of both worlds, it's sure to help everyone get a little shut eye. And because it's on a travel cot base, you can have the same, familiar sleep set-up for your bambino both at home or when you travel.
Made for safety and comfort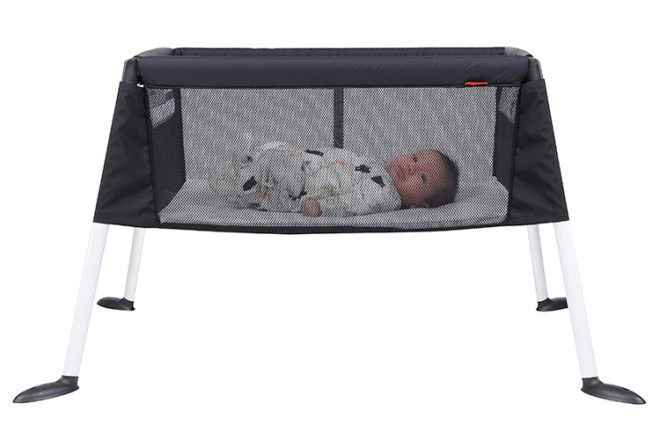 You can also enjoy the peace of mind that comes with knowing the bassinet accessory creates a safe sleep space for your baby bear. The full mesh sides allow the airflow and ventilation that bub needs, while the mattress is a firm sleep surface approved, helping to reduce the risk of SIDS. And the OEKO-TEX® certified fabrics used in the included sheet set are gentle on your little one's sensitive skin, keeping them comfy all night long.
Use it again and again (and again)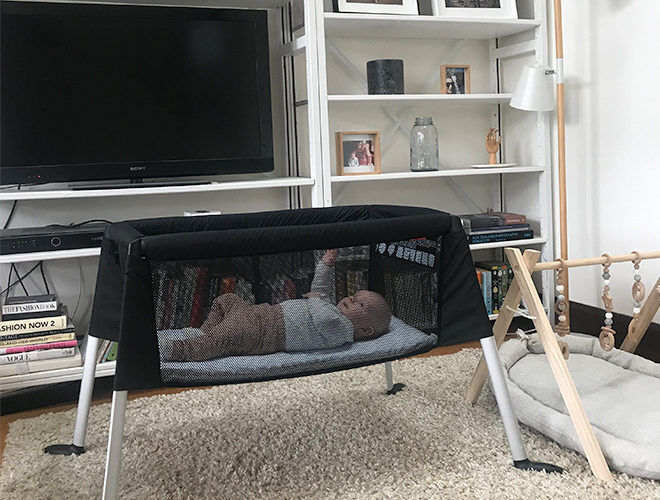 Just like the traveller cot, the bassinet accessory is quick and easy to assemble. And because it comes with a mattress and washable sheet, you have everything you need to have bub settled in no time. Weighing in at under 3kg including the travel frame, it packs up into its own bag that you can sling over your shoulder and take with you wherever you go.
The bassinet accessory can be used right up until bub starts to roll, then you can simply convert the base back into a travel cot to use for years to come.
The phil&teds traveller bassinet accessory ($69) is available from Baby Bunting.
The Traveller travel cot is sold separately (you will need the frame for the bassinet accessory).
This post is sponsored.