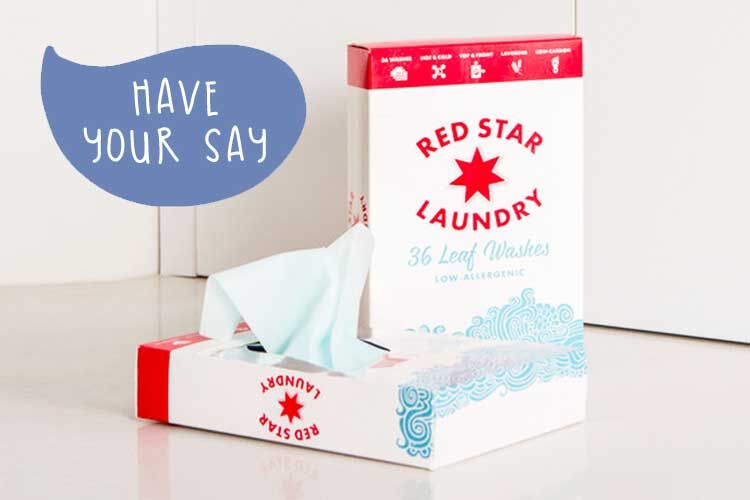 Hello ladies,
Welcome to the Mum's Grapevine Product Tester program. We have loads of products to test and the best bit is you get to have your say and keep all the amazing products we send you.
This month we're looking for mums to road test the innovative Red Star Laundry Leaf Washes. Each leaf is a degradable bamboo leaf infused with a highly concentrated washing cleaner, lavender oil and fabric conditioner. Simple toss a leaf into the wash and bub's teeny, delicate clothes and the toddler's grubby gear will come out fresh as a daisy without any nasties. Works with top and front loaders, and once the leaf has done it's duty in the wash pop it into the drier as an anti-static dryer sheet. So clever.

Testers will receive a 3-month supply of Laundry Leaf Washes and one pack of Laundry Powder to test on the family's washing. All we ask in return is that you take a couple of photos and let us know what you thought!
We are looking for eight new mums and mums-to-be to try out the Red Star Laundry products.
If you want to take part, simply fill in your details below including your due date (if pregnant) and the age of all your children and we'll be in touch if you've been selected to participate.
And if you'd like to be considered for next months product testing, tick the box below.