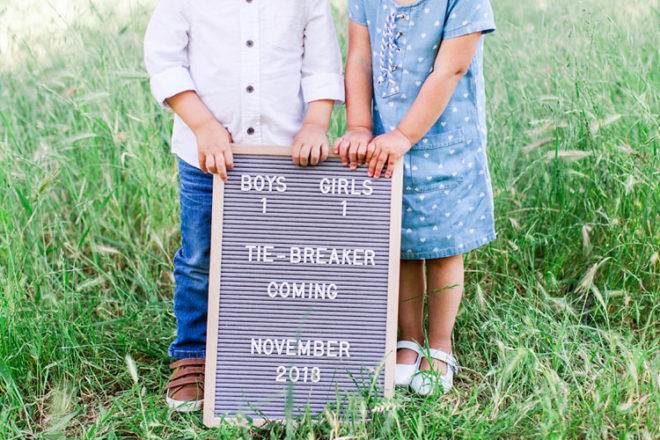 There's nothing quite like announcing your pregnancy to the world. And whether you have one, two, three or more kiddos, the delight on the faces of family and friends remains priceless. Make that moment extra special by including the siblings in your surprise.
Here are 9 sibling pregnancy announcements to tell the world you're pregnant.
A new act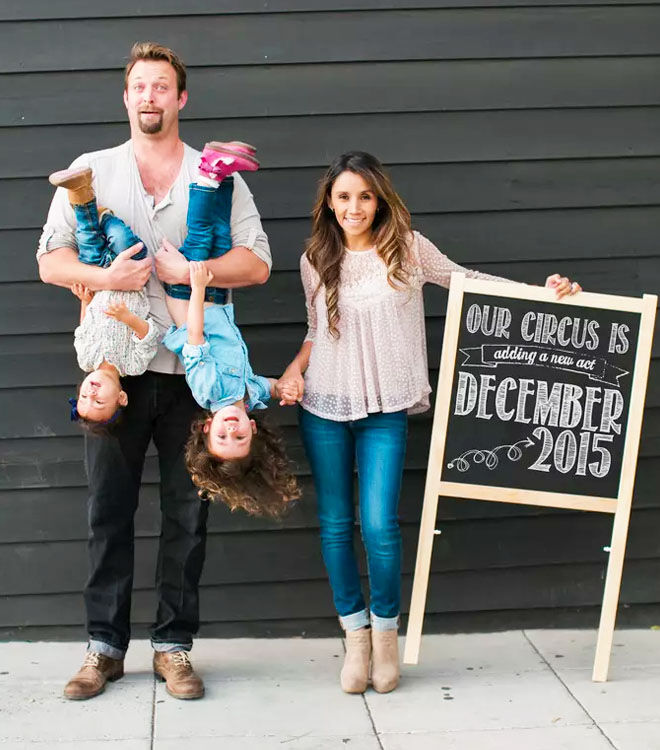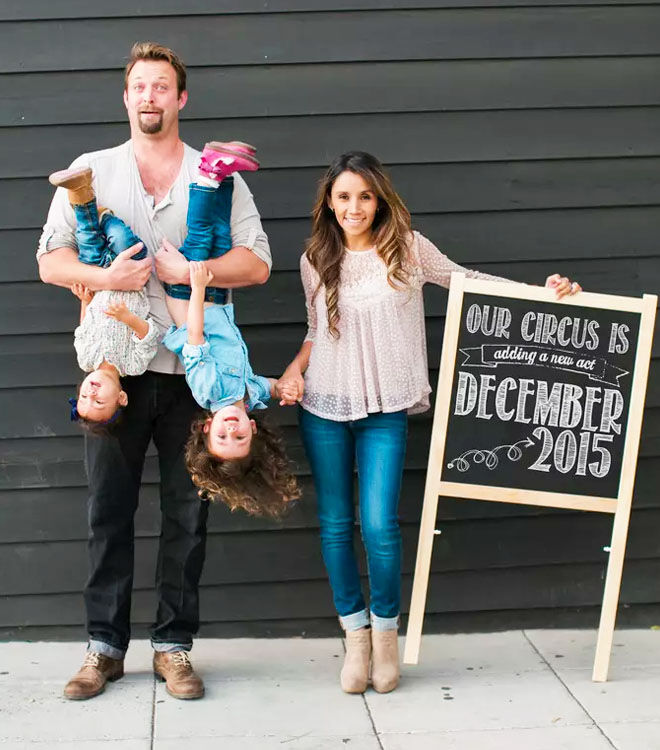 Complete your circus line-up and announce the new star with a touch of creative flair. (via Joanna Luehmann)
Outnumber the oldies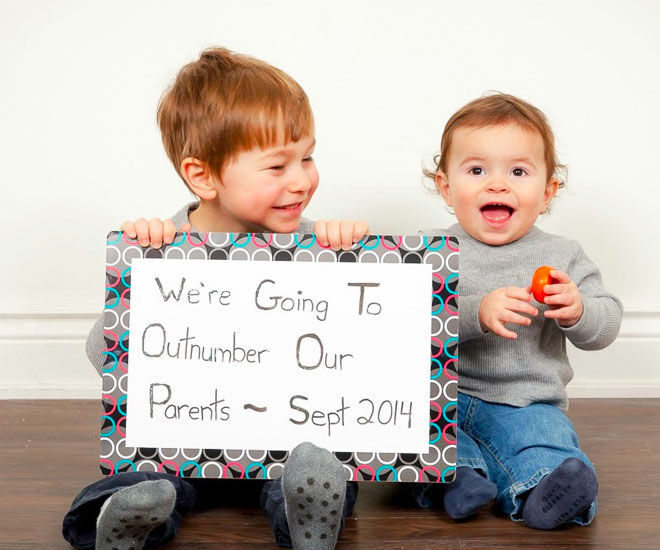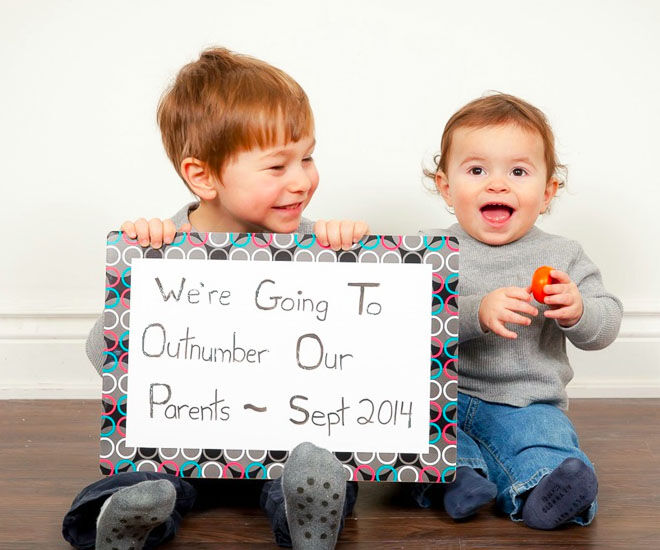 It's time for the tiny people to take over! Let the little ones do all the hard work, just like super-sweet sibling announcement. (via Little Miss Kate)
Adding to the flock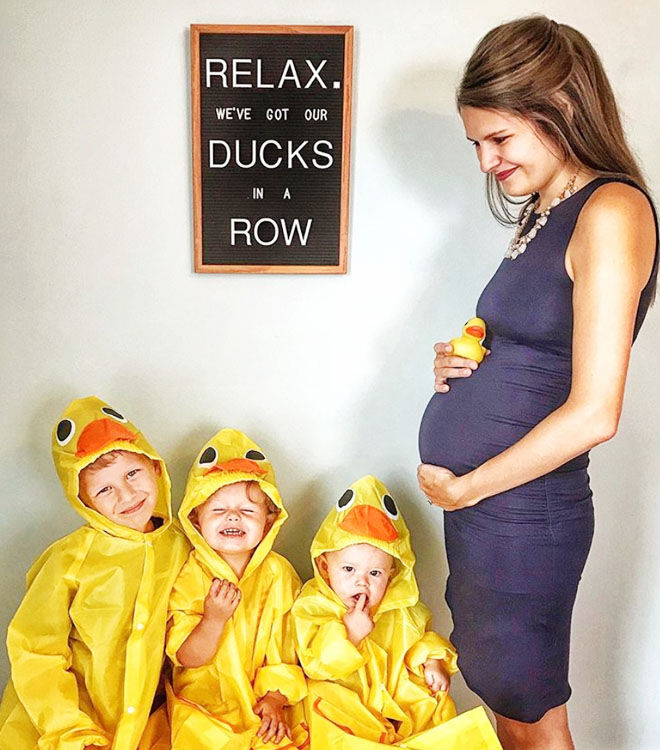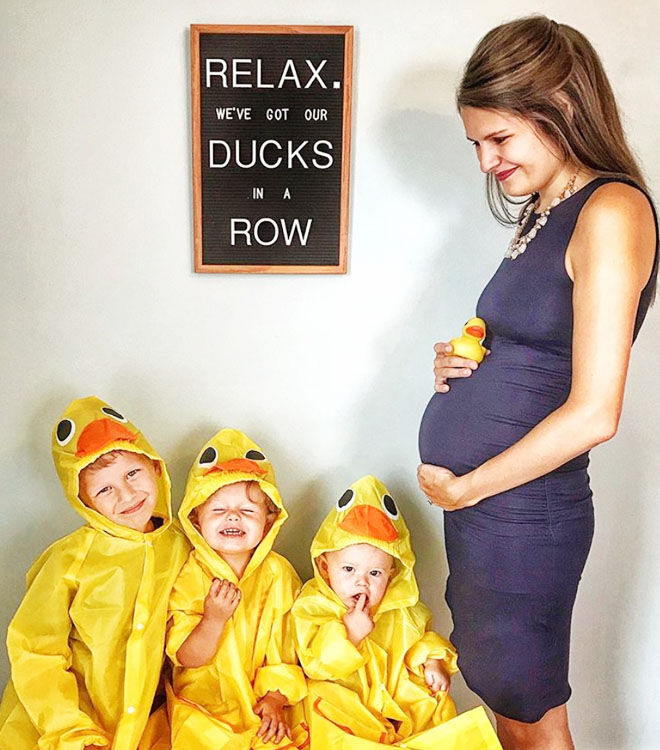 Three is about to come four. And this flock and it couldn't look any cuter! (via Charlotte Chatman).
Making movies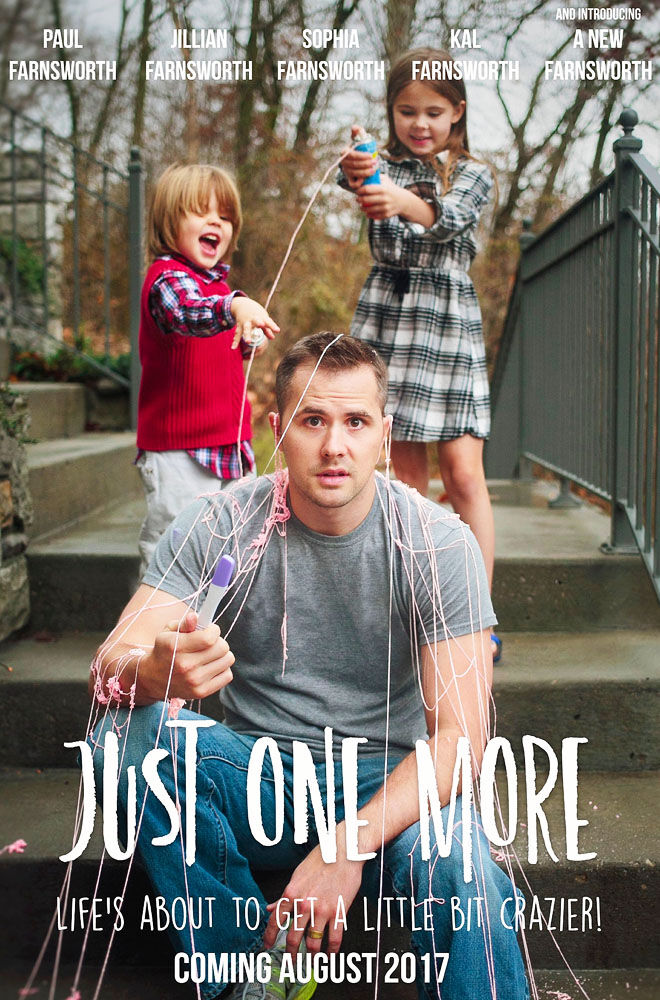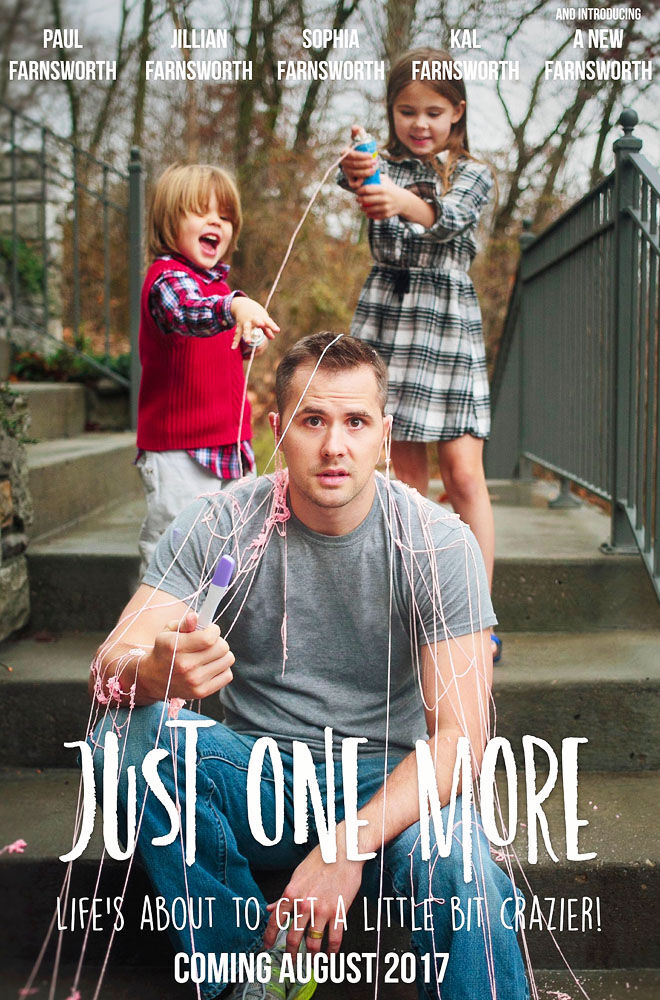 Coming soon to a hospital room near you. Make fun of your new family dynamics with a make-shift movie poster for your pregnancy announcement. (via Jillian Farnsworth)
Stairway to siblings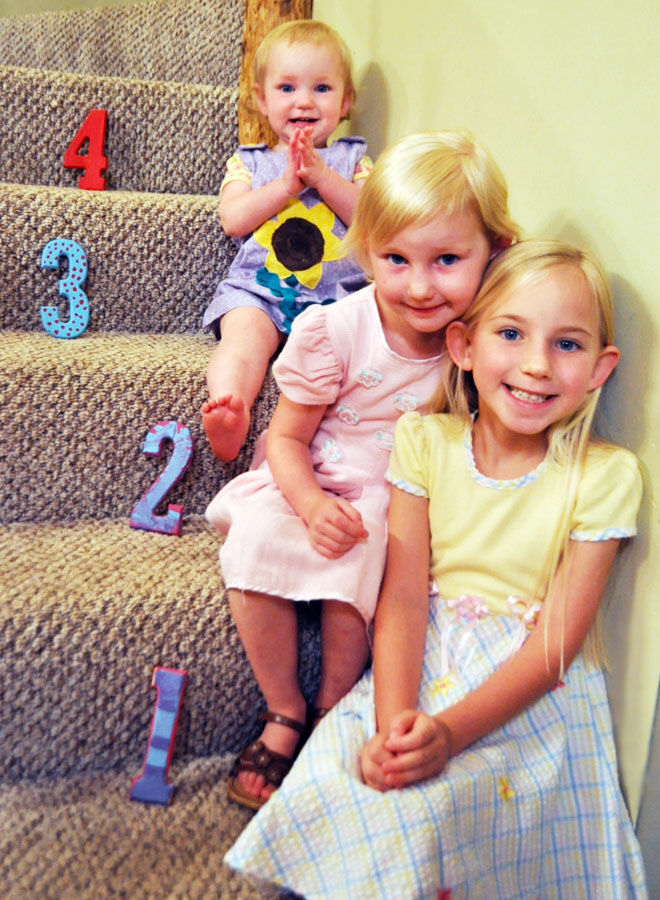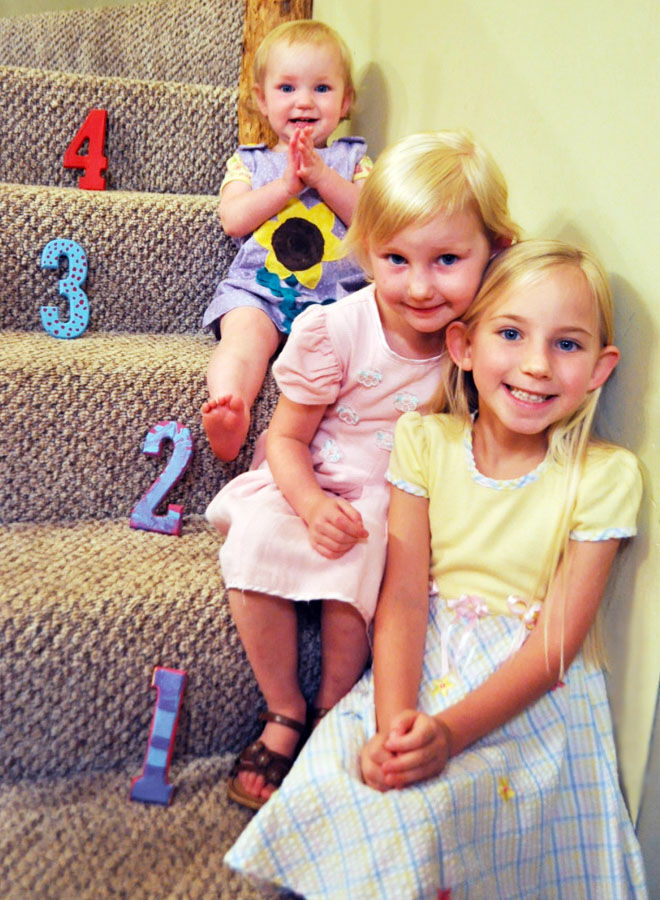 Old, older, eldest. Move the sisters up a step and make way for another sibling! (via Live and Learn)
No more… promise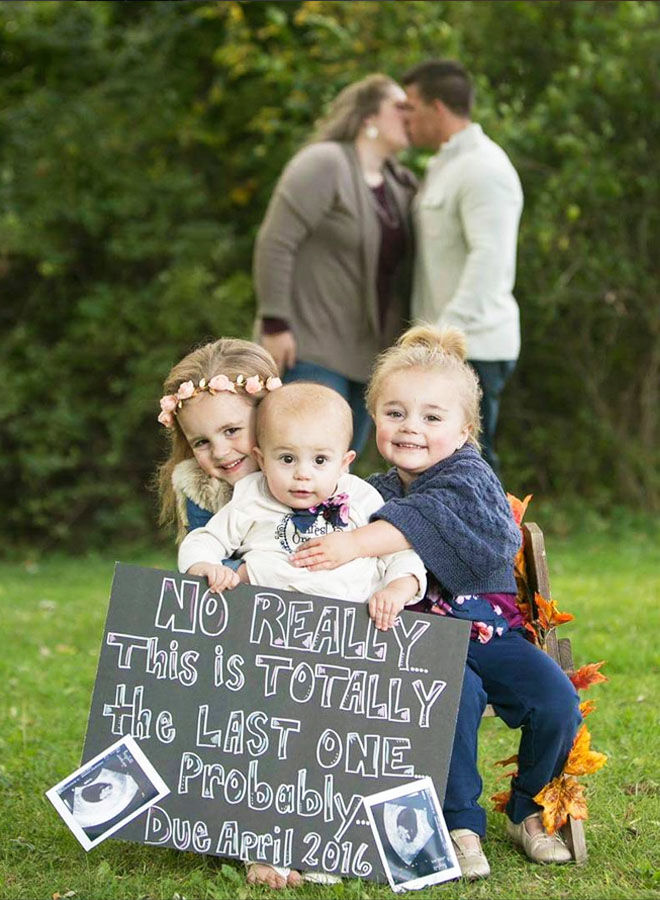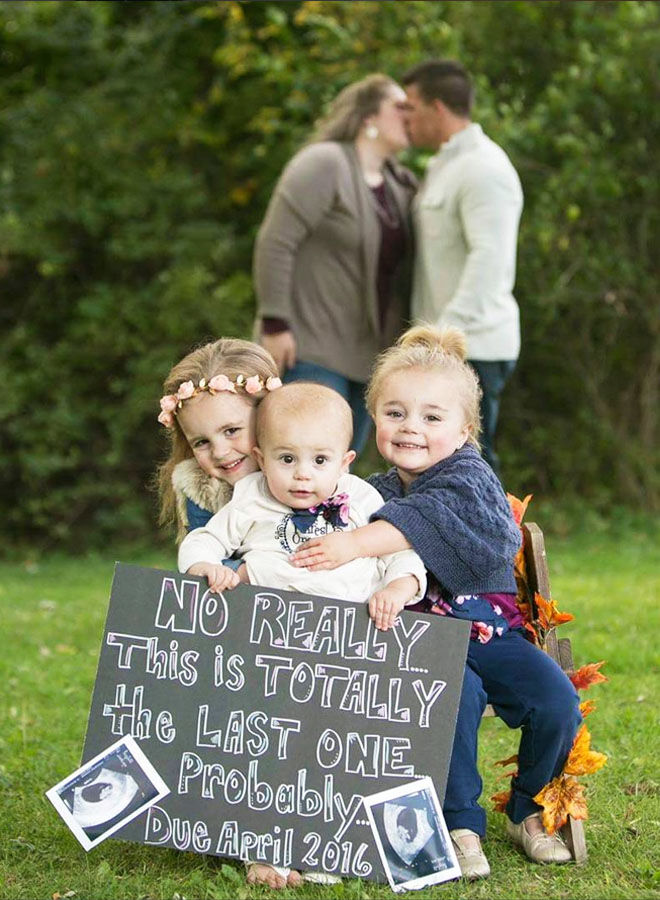 Are you sure? Really, really? Even the kiddies don't look convinced. We love the sarcasm of this brother and sister announcement. (via Megan Larkin)
Five in the bed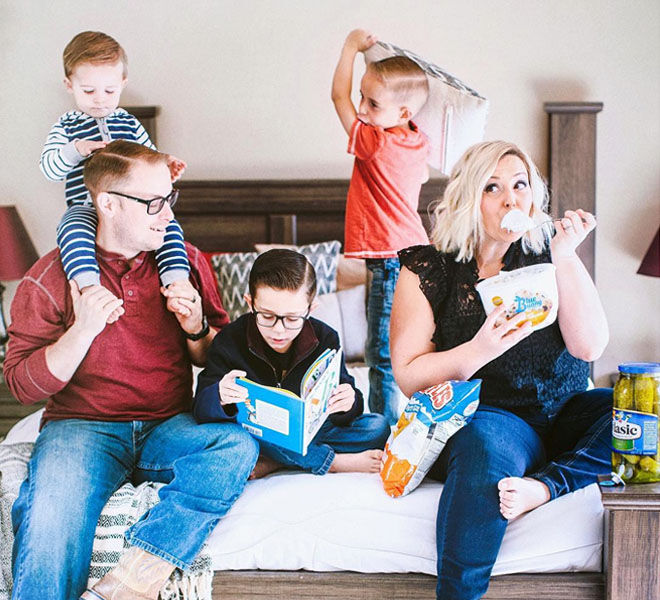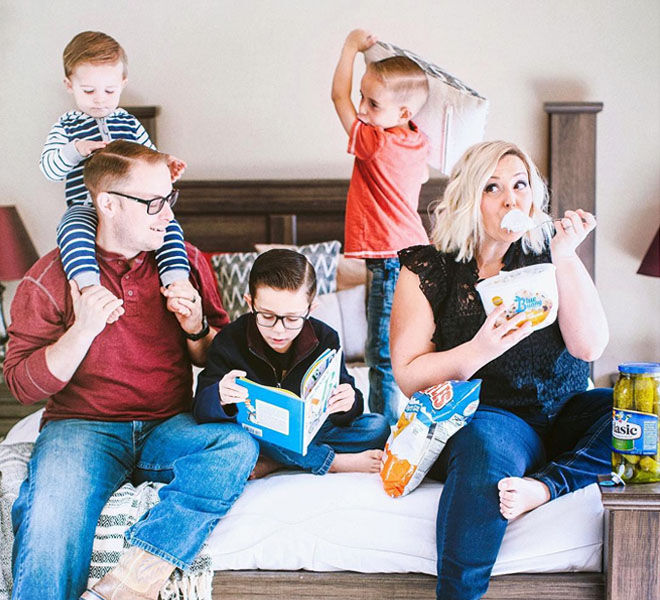 There were five in the bed and the little one said roll over, roll over. Break the good news with a snapshot of the fun (and chaos!) of family life. (via Vibrant Imagery)
It's a tie-breaker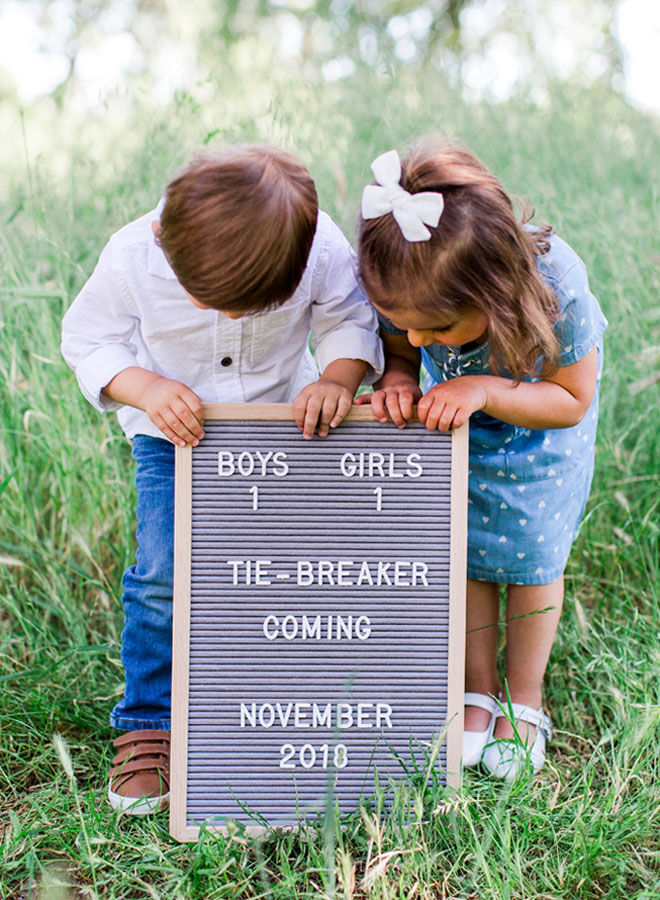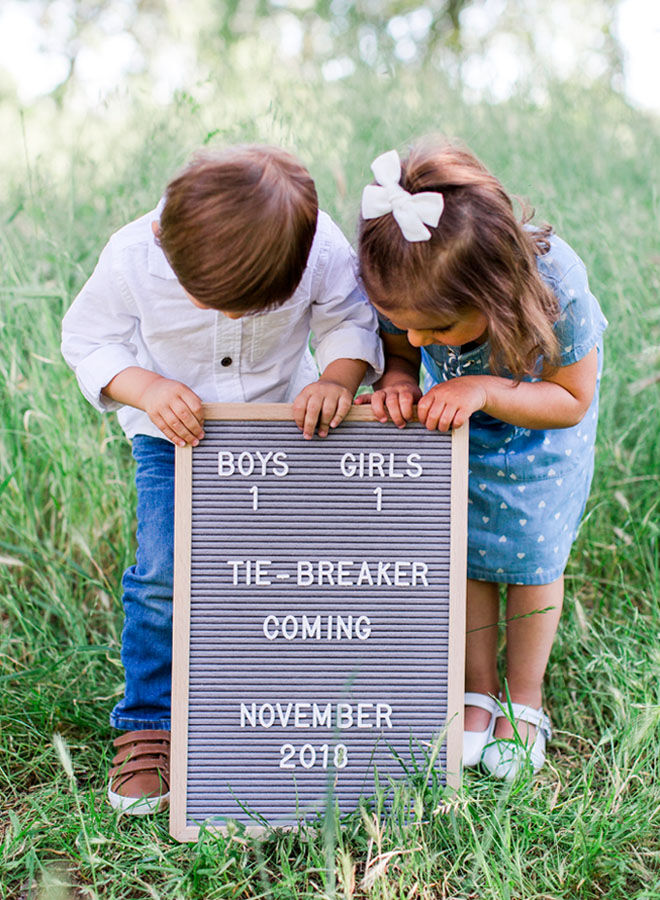 The odds are 50/50. Waiting to find out the baby's sex? Tease the family with a tie-breaker letter board. (via Amber Enos)
Room for one more?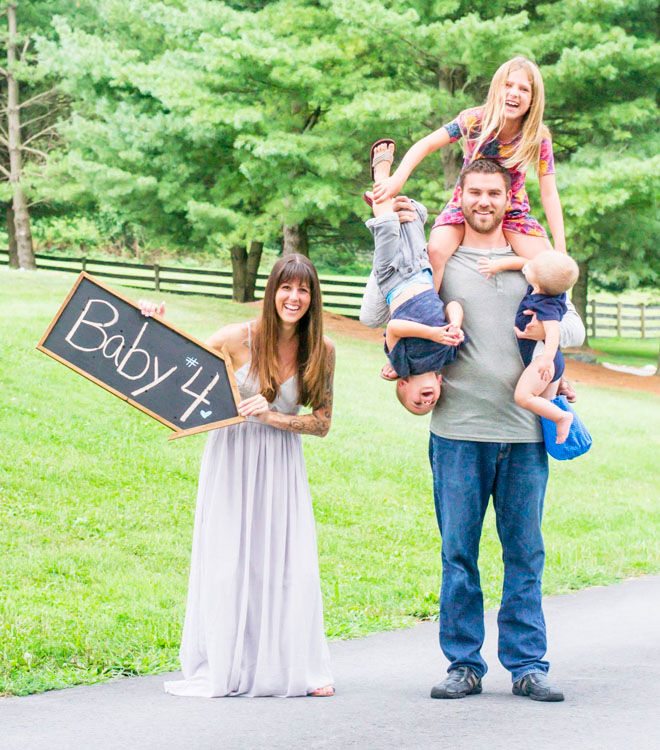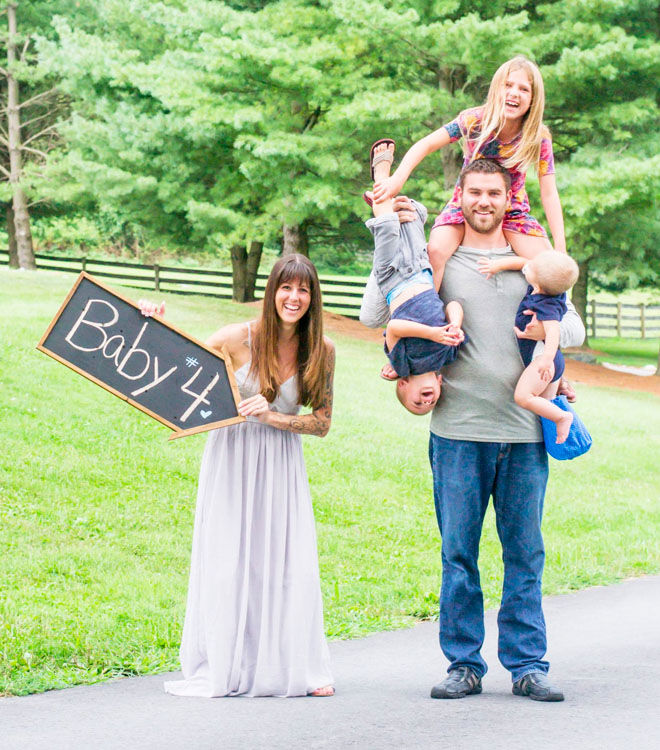 You carry the sign and I'll carry the kids! Just remember, next time it won't be this easy… (via Pinterest)