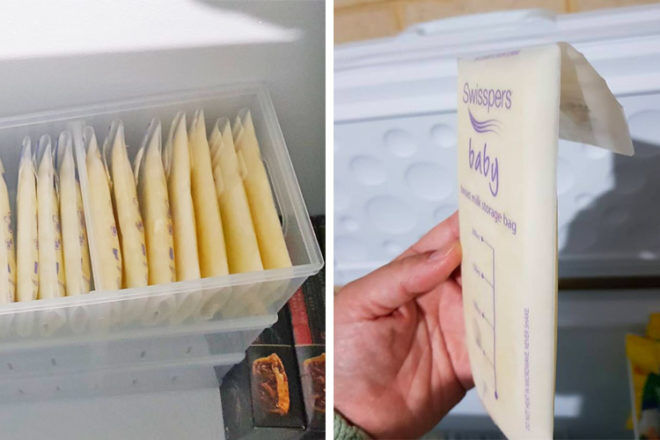 A clever mum has revealed a cheap-as-chips solution to storing frozen breastmilk to help free up precious freezer space.
Mum's Grapevine Group member Tara shared her handy hint with other mums desperate for a simple way to store their breastmilk stash. The trick is to first freeze expressed breastmilk flat in bags.
The solution
"If you have the room, I found these $6 Kmart storage boxes that pretty much perfectly hold standard bags of EBM to neatly organise my frozen stash. Just freeze one or two at a time flat with the tag folded over a bit (as they are like half a cm too long to slot in perfectly) then move to these boxes once frozen. This will let me sort and save 30l of EBM in our small deep freeze in time (each holds about 20 bags and I freeze in 150ml lots)."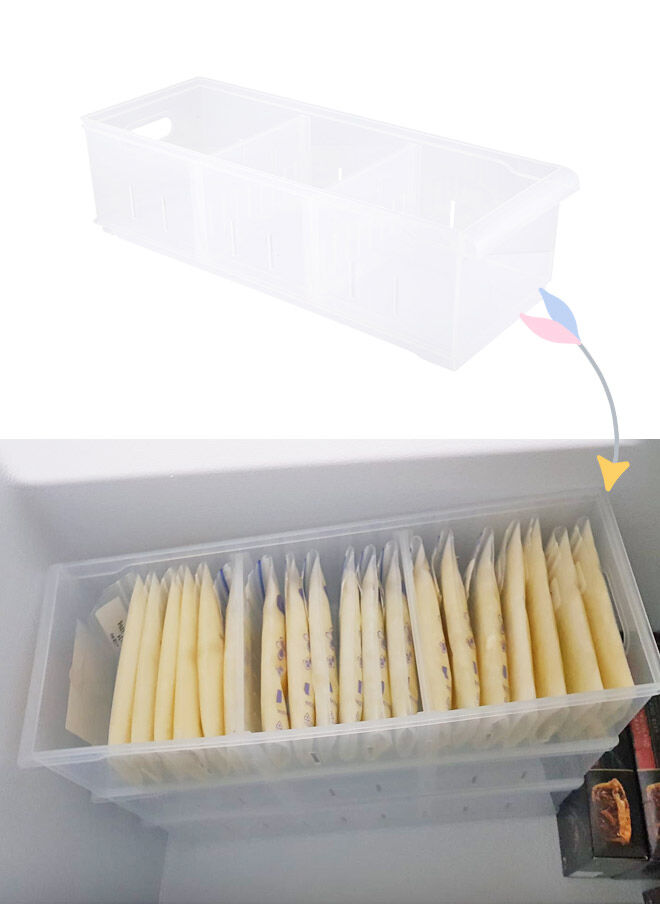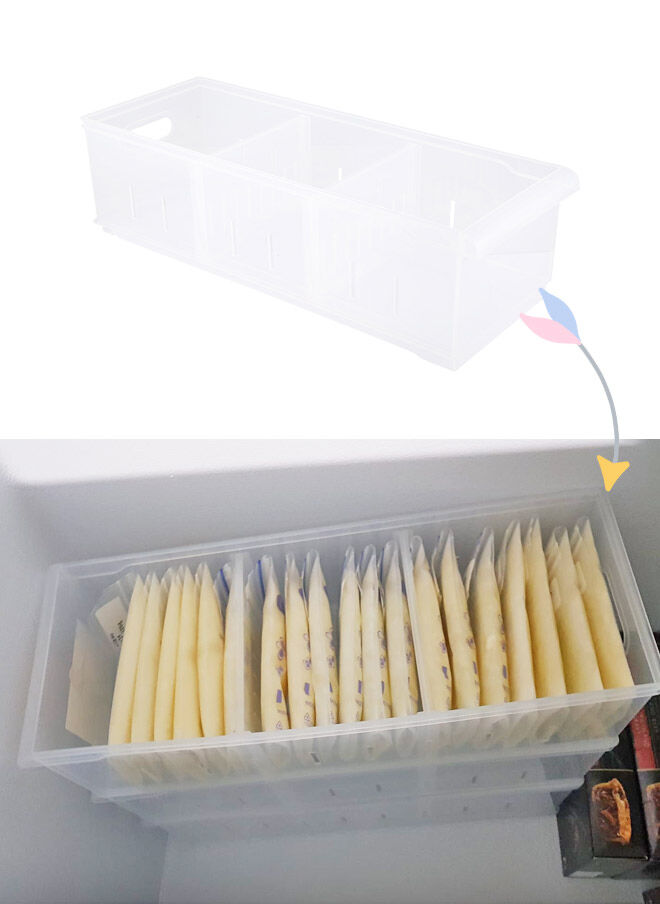 Tara also showed where she folds her breastmilk bags so they fit into the containers perfectly. "Fold at the line with the purple writing just under the zip locks." Genius. And a pretty impressive EBM stash to boot!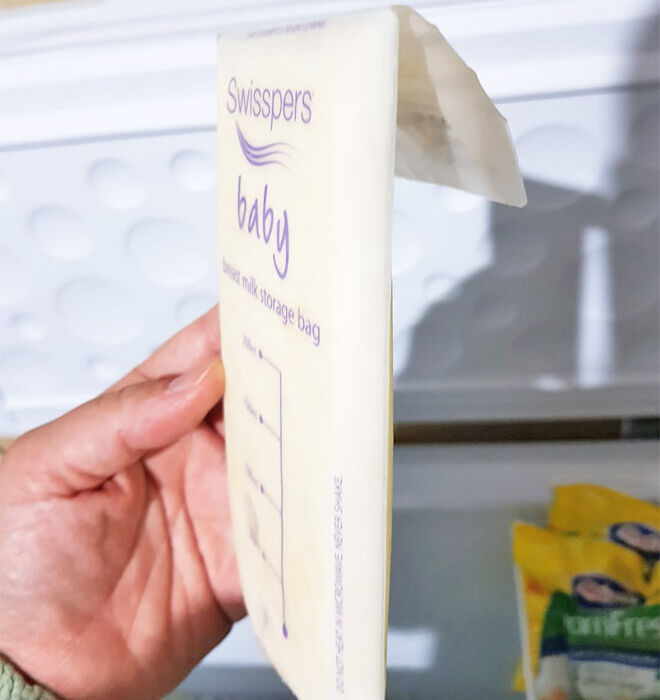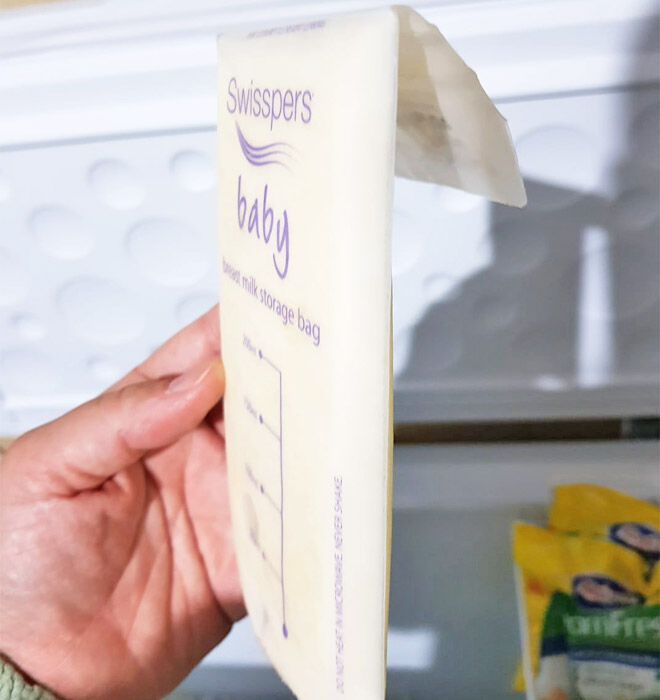 Want more smart ways to win at parenting? Step right this way: