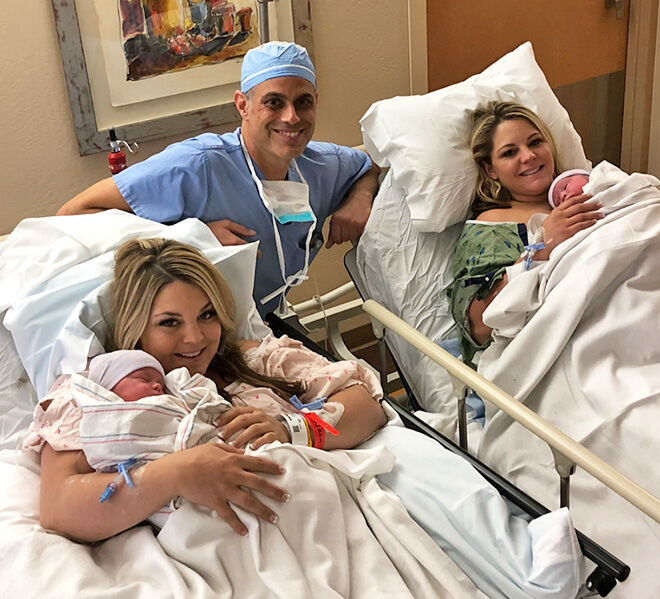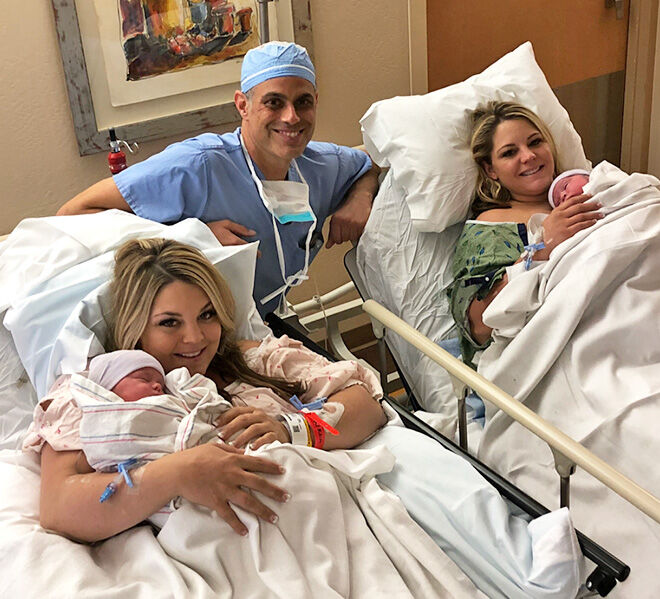 Twins tend to do most things together, but sisters Jalynne Crawford and Janelle Leopoldo have taken it to the extreme – giving birth on the same day, at the same hospital within hours of each other.
Their c-sections were performed by the same doctor in Arizona, with the pair deciding among themselves which of their bubs would be born first.
"Everyone always asks how we decided who got to go first," Jalynne told Good Morning America. "Since my husband only had a few days of paternity leave, Janelle offered me to go first so we would have a few extra hours with him. Also, I'm two minutes older and I found out I was pregnant four days earlier, so it made sense."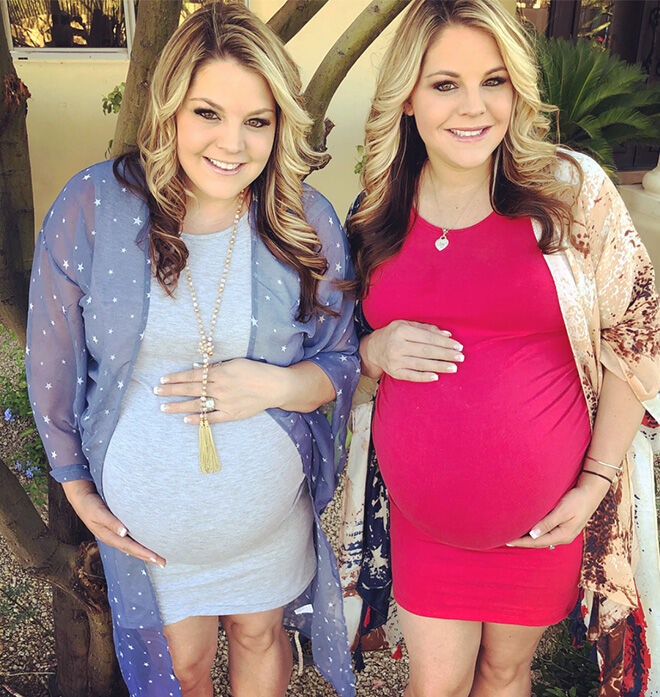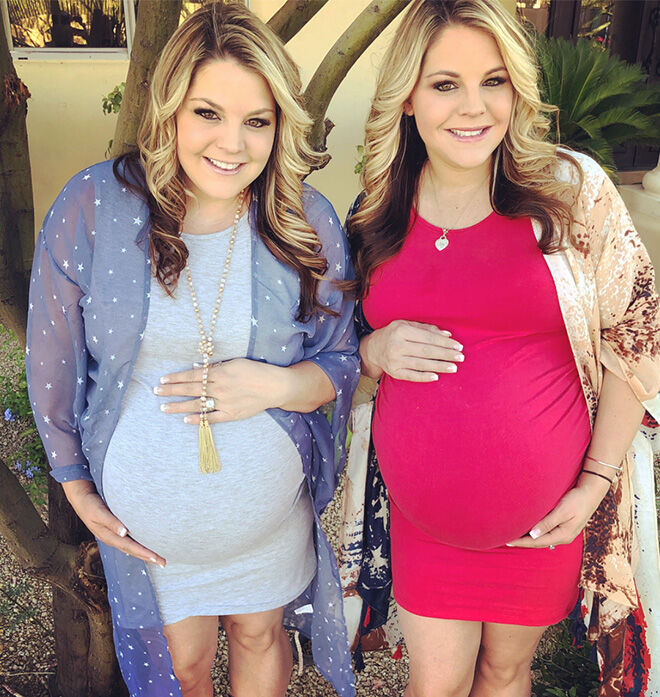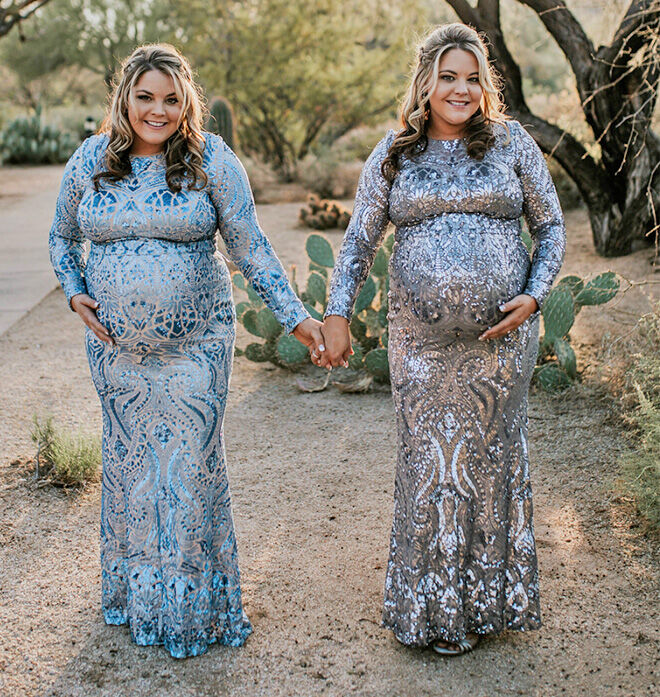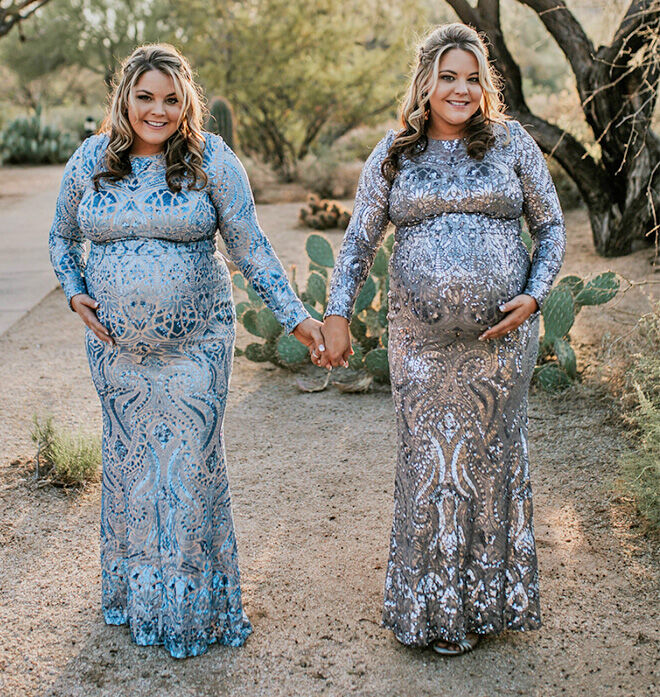 Janelle says the family is very close and the sisters spend lots of time together. "Our husbands joke, 'If you marry one, you marry the other' in the sense that we love being together so much and talking so much. We feel when we are apart, there is a piece of us missing. Our kids already feel this bond as well," she said.
The sisters, who both gave birth to boys Bryson Ryder Crawford and Jace Alan Leopoldo, said they often spoke of having babies at the same time. "I don't think I ever imagined how special it would be until the journey began," Janelle said.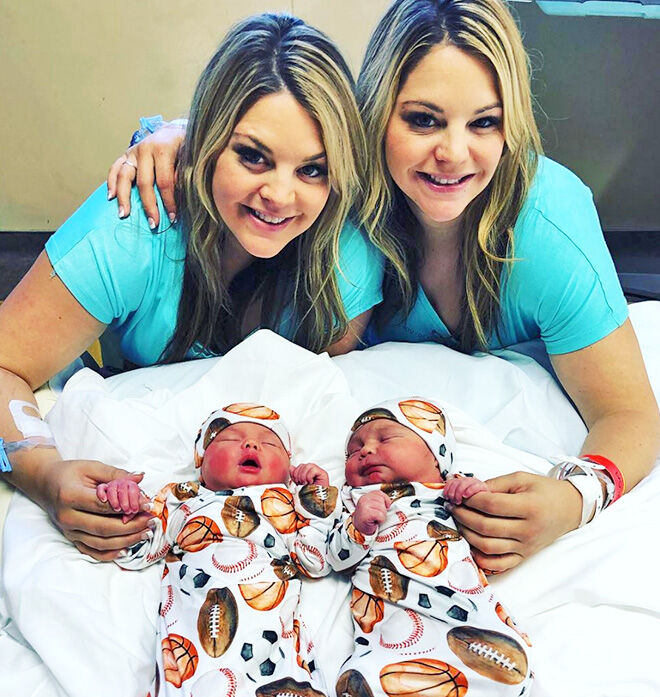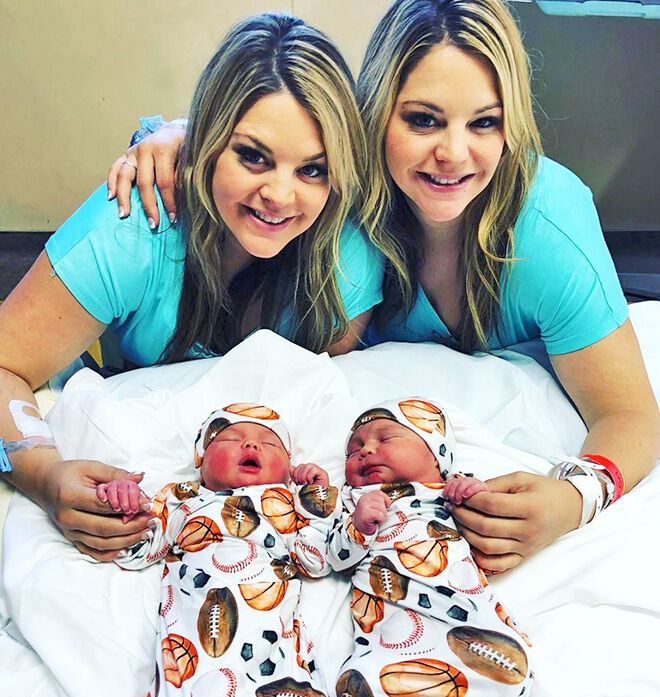 While Jalynne says she fell pregnant easily, it wasn't the same journey for her sister who used IVF. The birth of the sisters' boys is bringing joy to the family who had to endure the heartbreak of losing their older sister Jennifer to an asthma attack. The twins also endured three miscarriages between them. "We said Jennifer was in heaven and would pick our two babies for us," Jalynne said.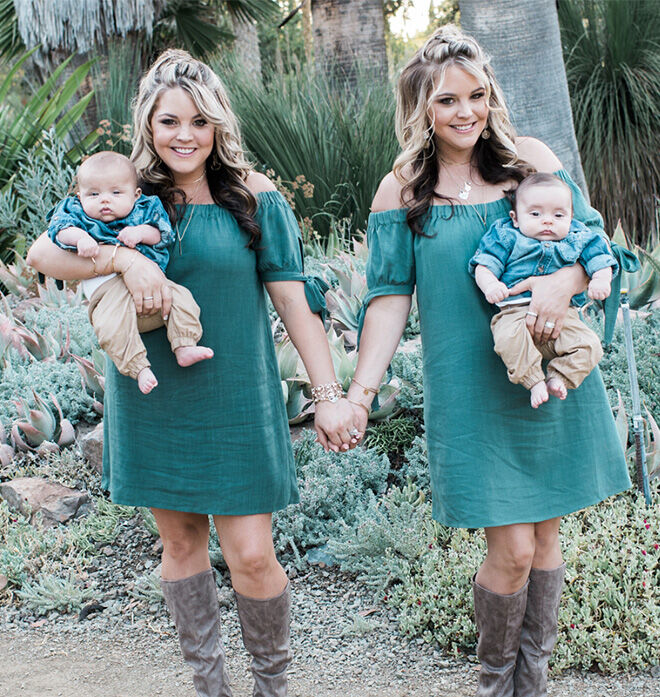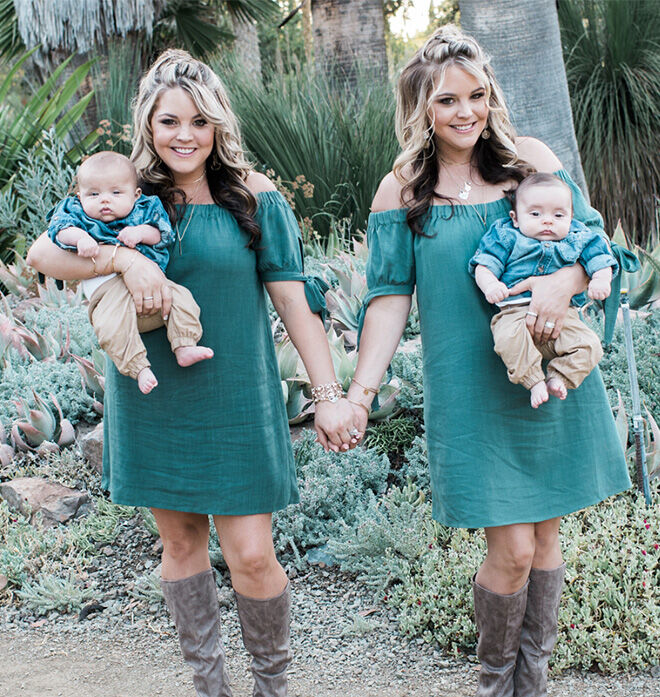 The little boys are already sporting a cute nickname: 'twinousins'.
Images: Jalynne Crawford, Janelle Leopoldo and Liz Valentine Photography
If you're having twins why not join one of the closed Mum's Grapevine pregnancy or mums groups on Facebook? You can talk 24/7 with thousands of other mums due around the same time as you (many with double blessings), or who are already having twice the fun with twins.
Click below and join your group today!