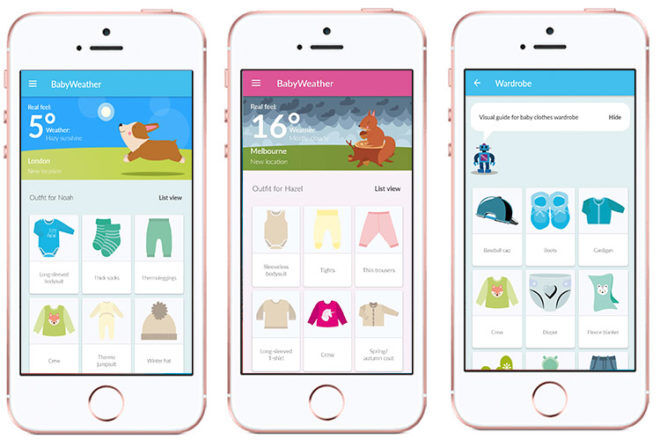 Dressing a new bub is like all of our childhood dreams come true – playing dress ups with real life, living doll. But the Australian weather is a fickle beast, and it's sometimes tricky to decide how many layers and what outfit the little one should be wearing. Is it hat weather, does my tot need tights and what about a singlet?
BabyWeather is a clever app (free) that takes all of the guesswork out of dressing your baby. Just pop in your bub's date of birth and where you are, and it will suggest an outfit based on the weather that day. Genius!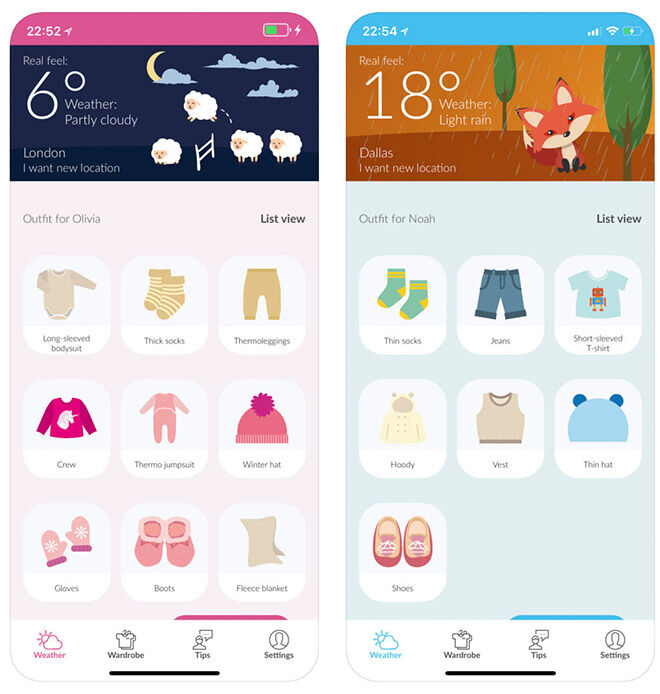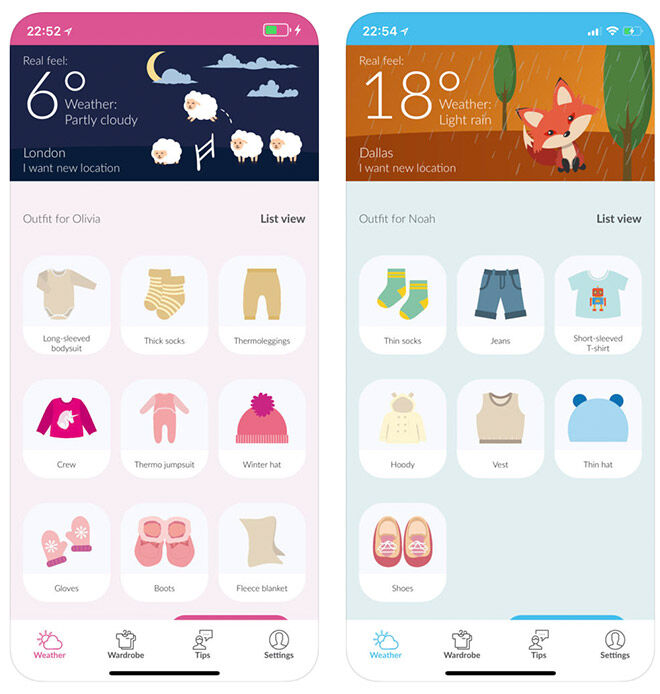 The app's clothing suggestions are based on a baby or toddler wardrobe basics and will give you an idea on layers and sleeve and pant lengths. It works on real-time temperature, wherever you are in the world and also gives handy hints and tips.
BabyWeather is free via Google Play and the App Store.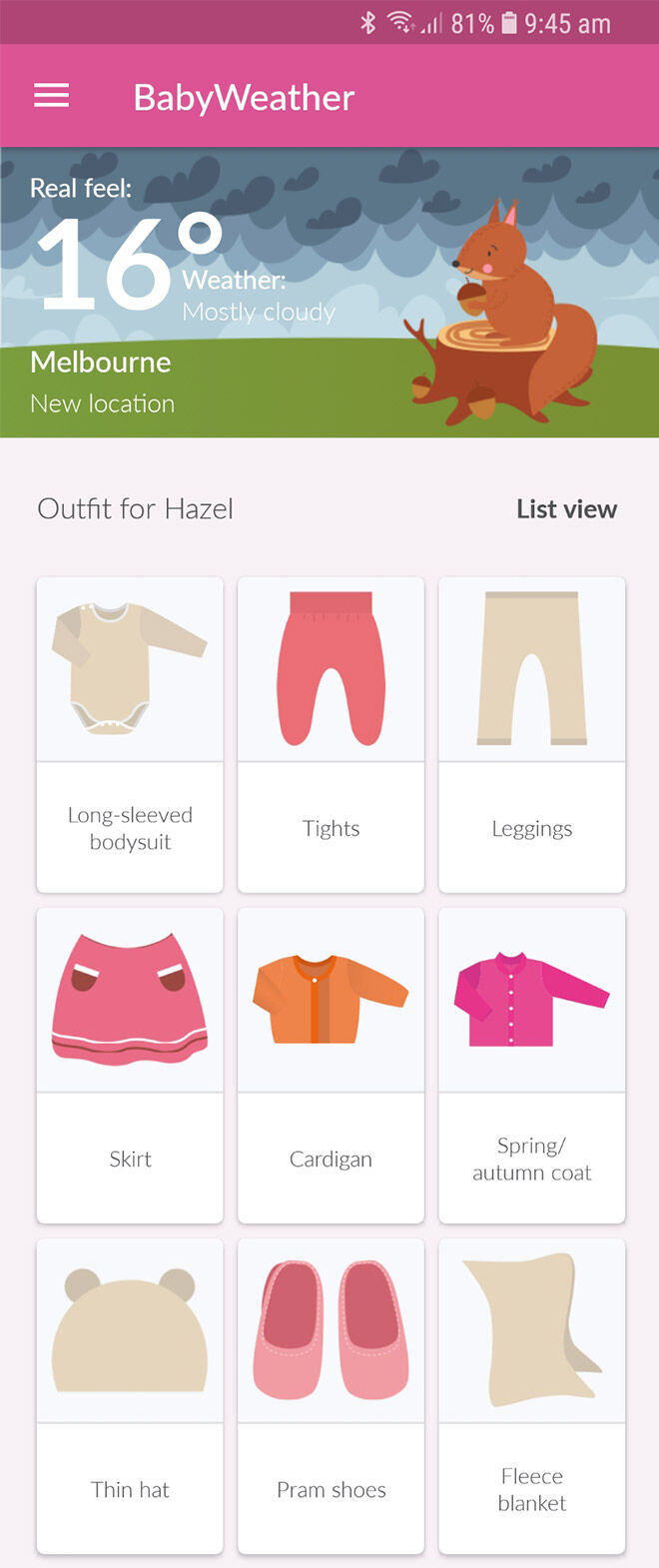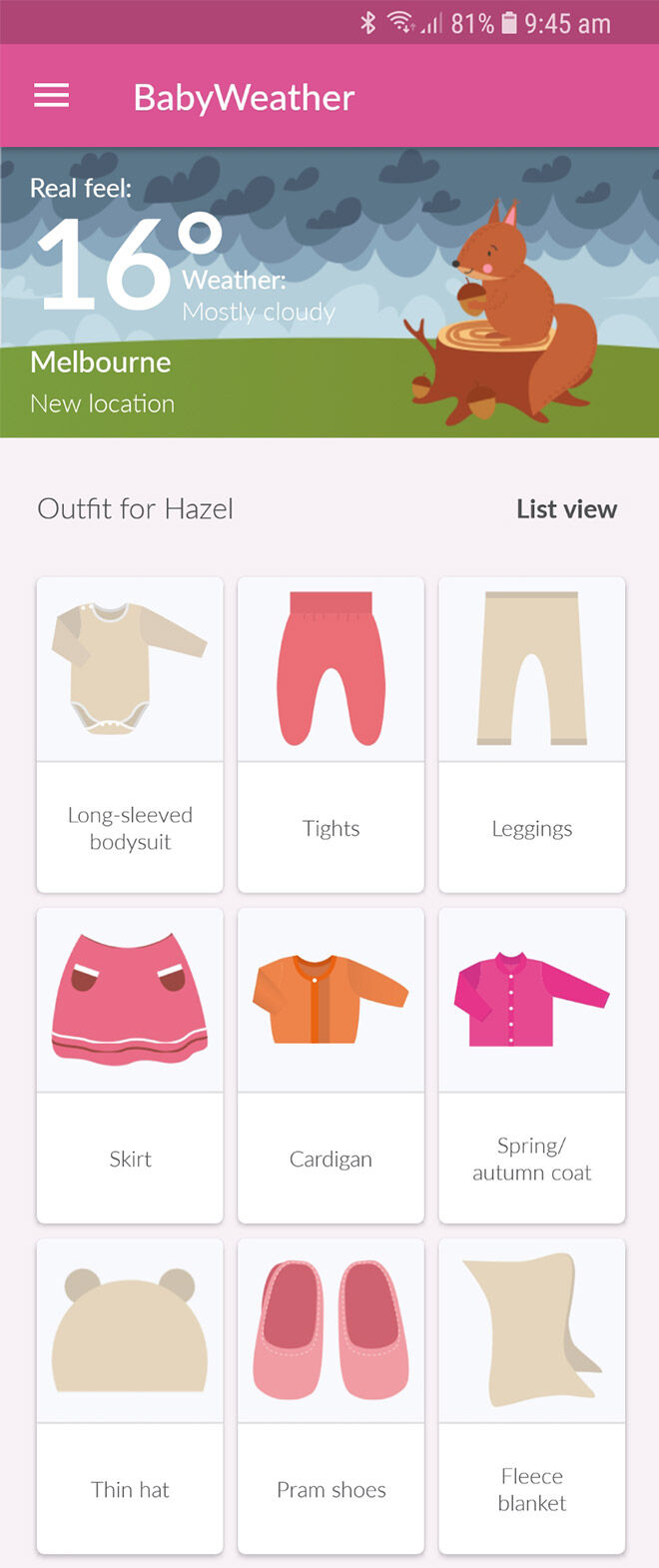 Read next …
Want to be ready and buy a few things for baby as they get older? Check out this handy size guide to help you know what size baby will be during which season. And read all about it here Seasonal sizing guide for baby clothing.