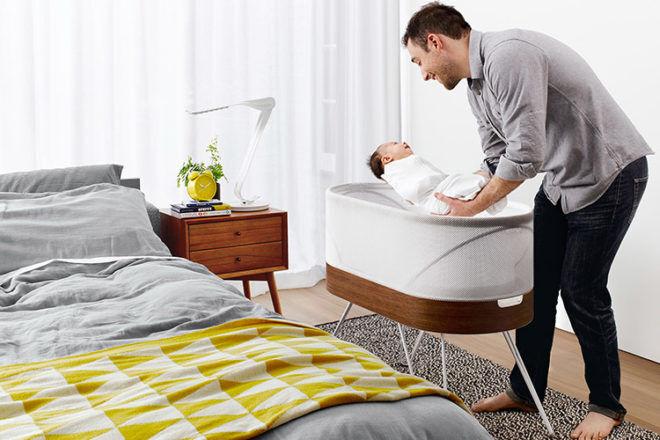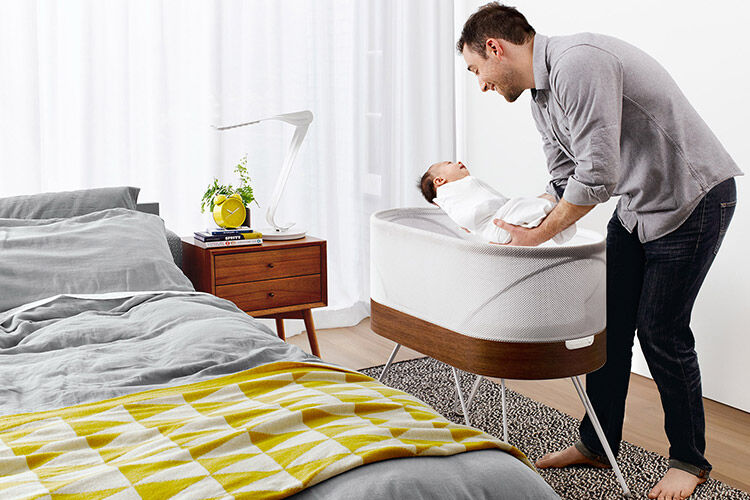 Having bub close by in a bassinet for the first few weeks can be pretty handy with comfort and cuddles just a little reach away. While baby is super tiny and can't move around too much on their own, lots of parents prefer to keep them close by in a portable sleep space like a bassinet.
When setting up your newborns first sleep nest, there are a few things to keep in mind that make for peaceful and safe sleep. Dressing your little darling correctly, using the right bedding and choosing the right bassinet are three big safety boxes to tick.
Here are the safe sleep tips you need to know for setting up the best bassinet.
Choose the right bassinet
A bassinet is usually used as a temporary sleep space for the first few months of baby's life, until they get more active and start moving around. There's no Australian Standard for bassinets, so it's worth keeping an eye on government reports of accidents. The Australian government uses these reports to produce guidelines to try and prevent future accidents involving bassinets.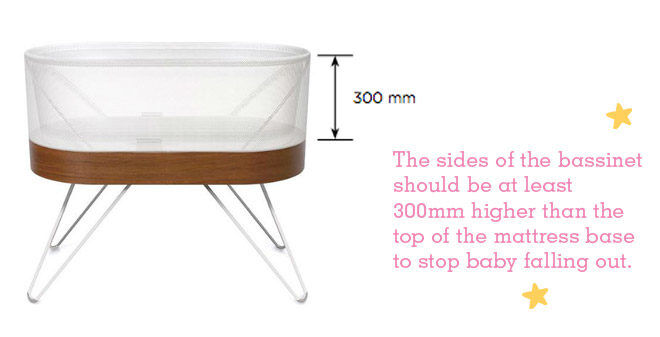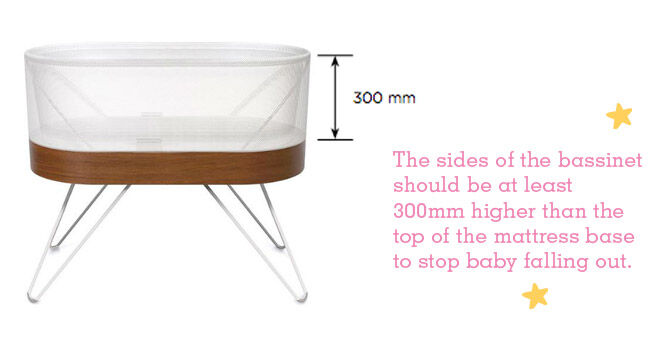 Bassinets can cause injuries to babies if they tip over, the legs collapse or the sides aren't high enough. The Australian government encourages parents to use these tips when buying a bassinet:
Ensure the sides of the bassinet are at least 300mm higher than the top of the mattress base
Ensure it has a wide stable base and a sturdy bottom so that it won't tip over.
If it has folding legs, make sure it cannot accidentally fold during use.
Bassinet mattress safety
Always purchase a new mattress for a bassinet that is firm and fits well, is smooth and no more than 75mm thick. Make sure it's the correct mattress for the bassinet as babies can suffocate if it's incorrect, or other bedding is used instead of a mattress.Safe cot bedding
Red Nose recommends babies sleep in a baby sleeping bag, to help promote back sleeping and keep bub's temperature consistent.
Other bassinet hazards
Always make sure the bassinet is placed well away from curtains, blinds and their cords, vents including air conditioning and heater ducts. Check that the screws and bolts are tight and the bassinet is sturdy, and trim any decorative bows and ribbons.
Also, make sure you read the manufacturers instructions, it will detail when bub is too heavy or big for the bassinet.
Read next …
If you're setting up babies nursery take a look at these articles next.
Sources/Images: Red Nose, Product Safety Australia, SNOO