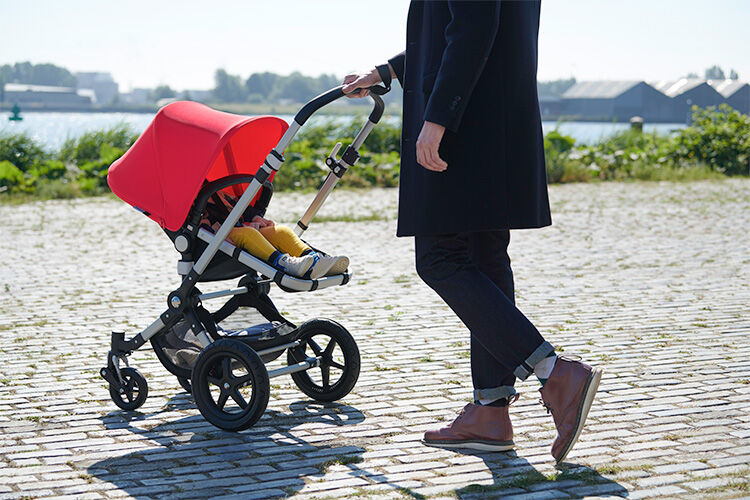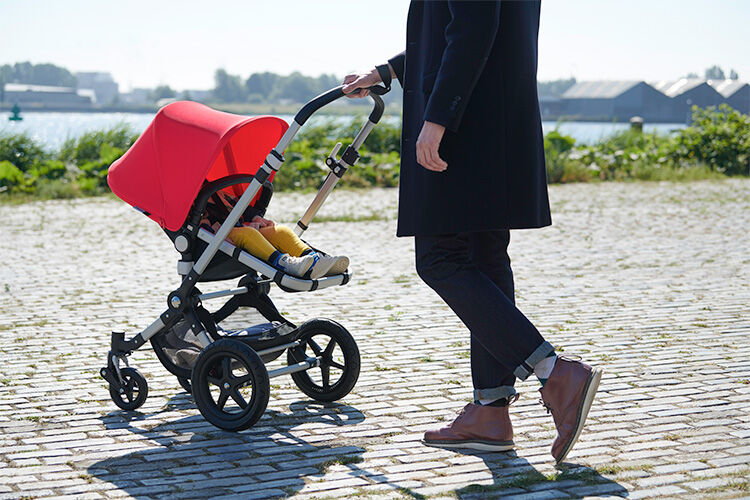 Some things never go out of style. Like a perfect little black dress, you can always rely on a true classic.
Enter the new Bugaboo Cameleon³ plus. From the well-known brand trusted by parents the world over for more than 15 years, the latest version of this classic pram offers the same striking Dutch design and all the practical features we know and love.
But it's now better than ever, with a redesign making it even easier to use and offering more styling options than ever before.
An icon designed with you in mind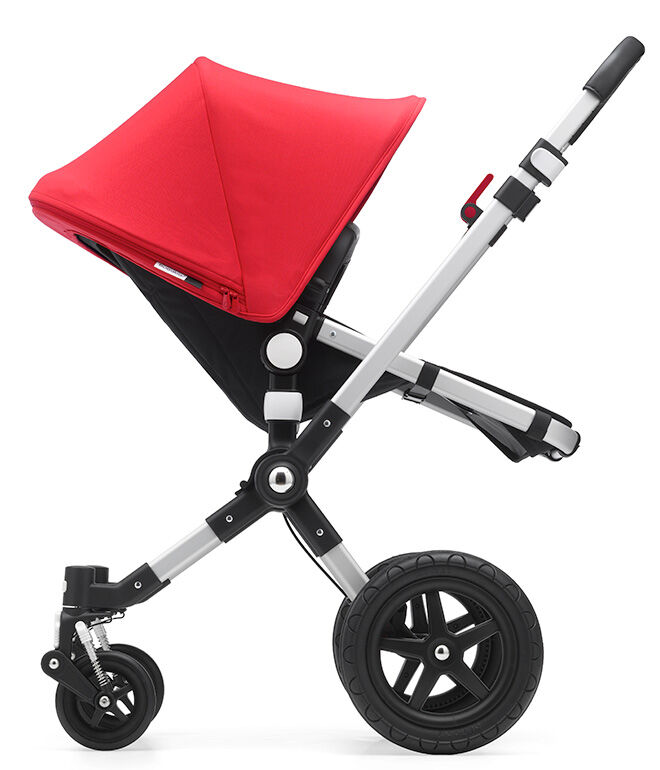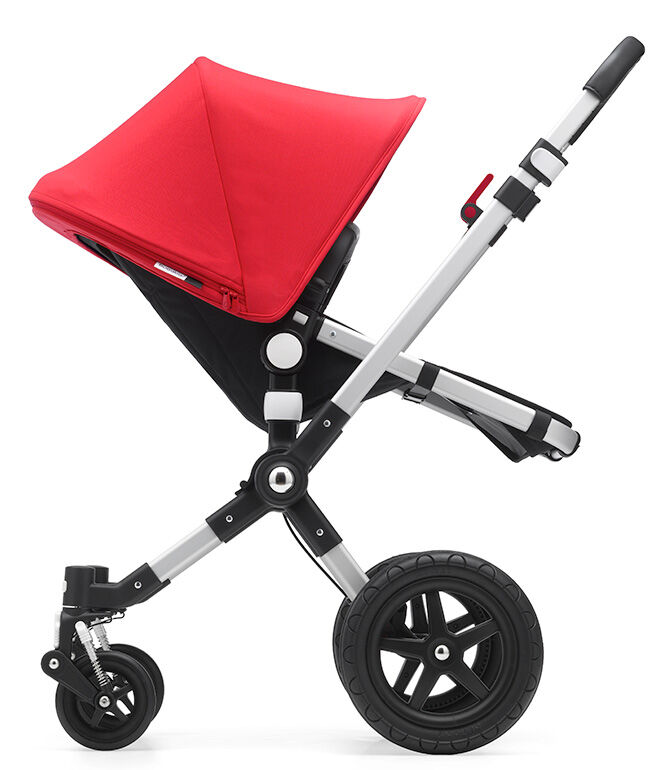 There's a reason why more than a million parents have chosen a Bugaboo to tote their tots. The revolutionary 'central joint' design that makes a Bugaboo instantly recognisable changed the way strollers look and work – and happy mums and dads worldwide have never looked back.
The Bugaboo Cameleon³ plus is designed to help busy mums meet the challenges of modern life. It adapts effortlessly to smooth or rough terrain simply by switching between small or big wheels in front, can be used comfortably from birth and is easily configurable to suit your needs, – from rear-facing infant to a forward-facing toddler or however your buggy buddy is happiest.
Used and loved since 2005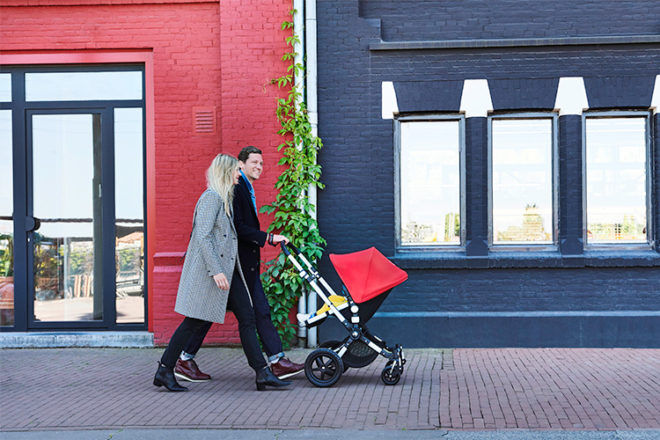 For over a decade, the Bugaboo Cameleon³ has been a favourite amongst new mums for its durability and versatility. Ready to go from day one, it grows with your bambino, and is built to last.
Easily swap between the included bassinet or seat, which also lays flat for when your sleepy bear needs a rest. A compatible capsule can also be used for an easy transition in and out of the car while you're out and about. And as you're cruising, you can be confident bub is enjoying the smoothest ride possible, with swivel wheel suspension that is adjustable based on your little one's weight.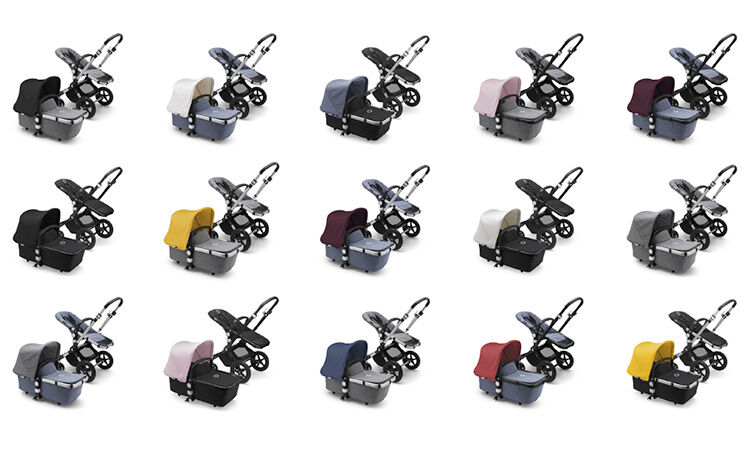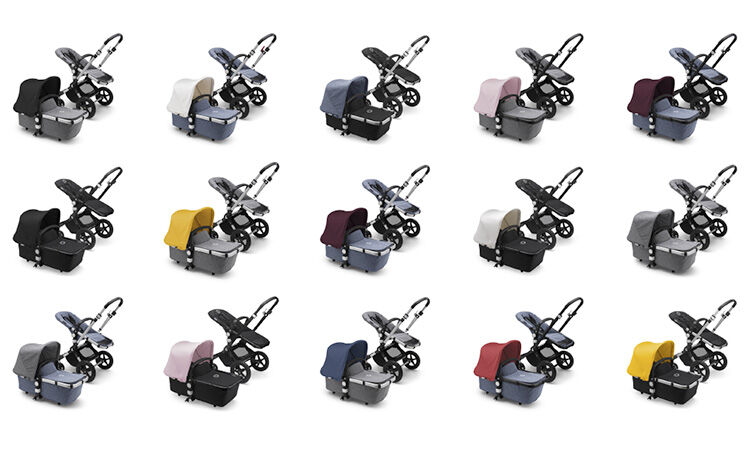 If you'd like to get a little extra distance out of your pram, you also have the option to update your fabrics – the canopy fabrics are now made from 100% recycled yarns, and the melange collection are made from 50% recycled yarns. So you can easily refresh your pram and re-use it when number 2 comes along or sell it when you're all done. Known for their longevity, you can even find some original Bugaboo's still on the secondhand market. Now that's quality that lasts!
Now even easier to use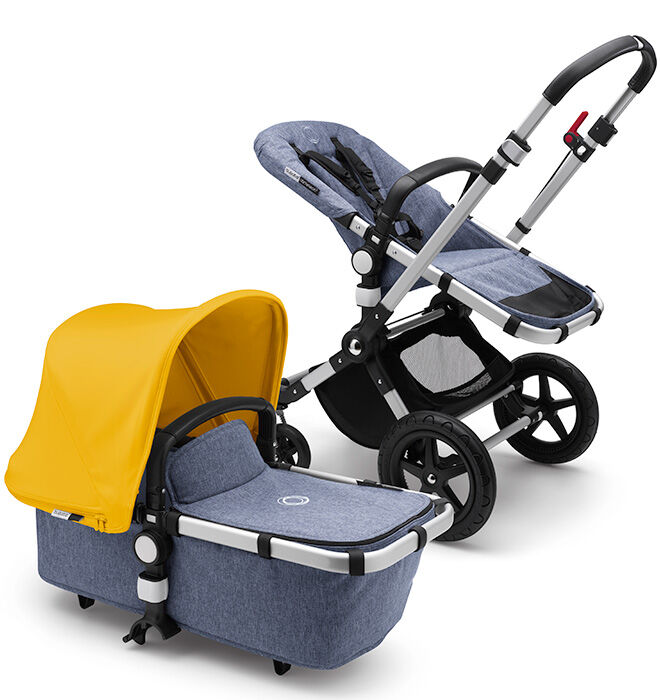 The Bugaboo Cameleon³ plus comes packed with features that make life easier. The self-standing seat and bassinet can cleverly be used on or off the pram, sitting on the ground. The reversible and height-adjustable handlebar allows for easy one-handed steering on all terrains so you can enjoy a comfy ride no matter how small or tall you are. And when the going gets really tough, like through sand or snow, you can switch to a two-wheel mode so you can bring bub with you on any adventure.
Look underneath and you'll find a re-designed underseat basket that allows for better access, so stowing your nappy bag or popping away those groceries just got even easier.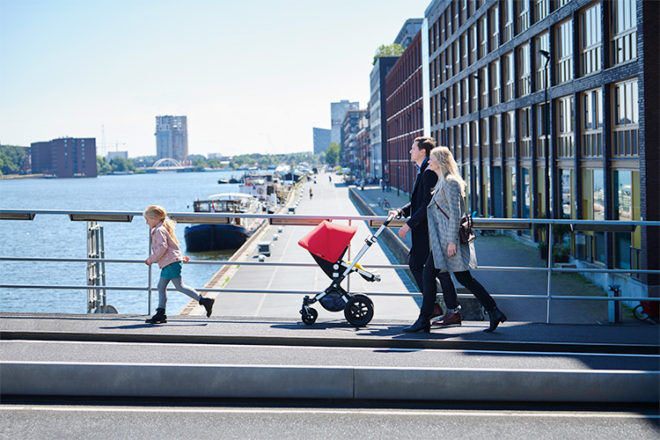 And when you're all done, this compact lightweight pram can be folded down easily and effortlessly stored in the boot of your car. Choose from a range of popular colour combinations or from the new range of richly textured greys, blues and pinks. Or why not create your own?
The Bugaboo Cameleon³ plus is available from Bugaboo (from $1,199).
This post is sponsored.