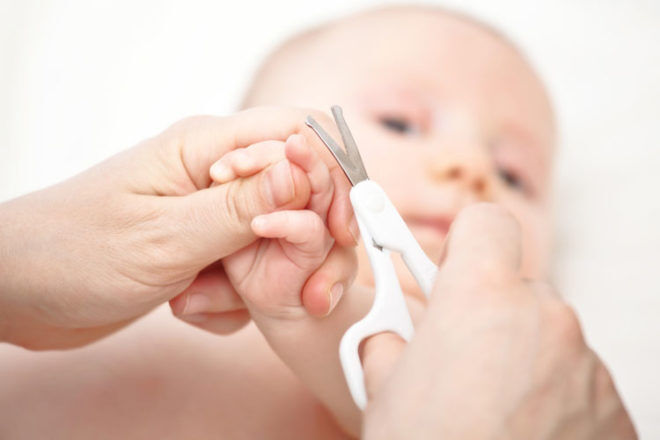 As cute as they are little baby nails are super sharp and scratchy, and because babies can't control their arms and legs for the first six weeks of life, they often scratch their beautiful little faces.
If you're wondering how to tame little talons, but fear cutting their fingers, we've got you sorted. From tricks your mum would have used to clever gadgets made just for the job these tips will make nail taming a cinch.
Here are the safest ways to cut baby's nails.
Nail nibbler
The easiest, cheapest and many mums would say the safest way to get those baby talons under control is to use what your mumma gave you – nibble those nails with your teeth!
Use your lips to hold their little finger steady and take your time to nibble away at the nails the same way you would your own.
Try doing it after bub's bath when their nails will be extra soft.
Clip and snip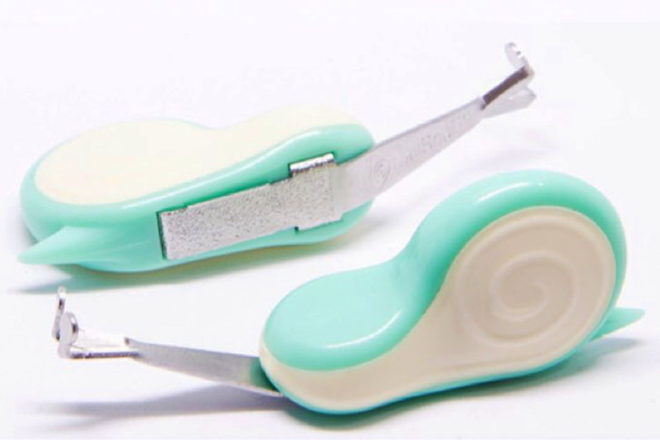 It's the most obvious, but it fills mums with terror. They may be tiny, but babies are super squirmy and many a mum has accidentally nipped their bub's teeny finger trying to cut a nail. Invest in a tool built for the job like the Nail Snail ($19.95).
It's specially designed to protect baby's skin and let you see what you're doing.

---
Sleep snipper
Here's a pro tip that works with both the nibbling and clipping technique. Wait until bub is snoozing and then go in for the cut – they'll never know.
You can also try when they're relaxed and feeding, as long as it's not too distracting.
Powder trick
An oldie but a goodie, run bub's hands through some powder so it goes under their nails. It makes the part of the nail that needs clipping a lot easier to see so use it as a guide.
Just make sure to wash their hands well after.
Baby nail cutting safety tips
Make sure you have good light if you're using clippers
Ask someone to help keep those wriggly arms still
Press bub's finger pad away from the nail to give yourself a good chance of avoiding the skin
Cut straight across to prevent ingrown nails
Ask other mums
Still not sure if these tips will work for you? We asked our huge Facebook audience of mums what they do to trim their babies nails and 170+ mums responded. Click below to see them all or add your own.
More parenting tips
Now that you've mastered cutting baby's nails it's time to nail more parenting tips: