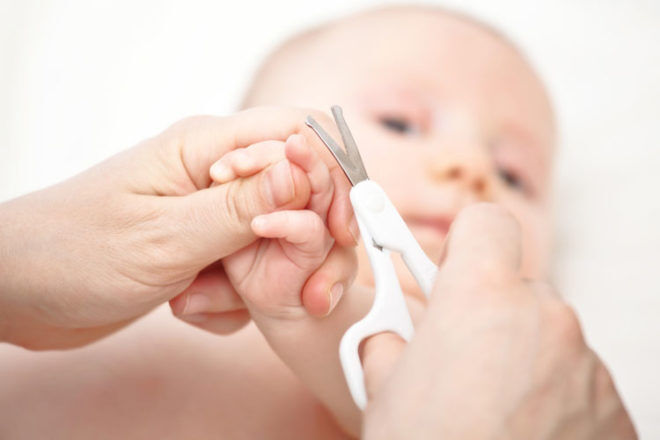 If you're wondering how to tame those super sharp and scratchy baby nails, but fear cutting the tops of fingers too, we've got you covered. Everything from tricks your mum would have used on you to clever modern-day gadgets made just for the job.
When it comes to cutting baby nails you have four options:
1. Nibble on baby's nails
The easiest, cheapest, and many mums would say the safest, way to get baby nails under control is to nibble the nails off with your own teeth.
Use your lips to hold their little finger steady and take your time to nibble away at the nails the same way you would your own. Try doing it after bub's bath when their nails are extra soft.
2. Clip and snip the nails
It's the most obvious, but it fills mums with fright. They may be tiny, but babies are super squirmy and many a mum has accidentally nipped their bub's fingers trying to cut a nail. Invest in a tool built for the job and you're less likely to have an accidental snip. Purpose-built baby nail clippers are designed to cut only what they need to and we've got a few picked out below.
Here's a trick to help – run bub's hands through some powder so it goes under their nails. It makes the part of the nail that needs clipping a lot easier to see so use it as a guide. Just make sure to wash their hands after.
3. Snip the nails while baby sleeps or feeds
Here's a pro tip that works with both the nibbling and clipping technique. Wait until bub is snoozing and then go in for the cut – they'll never know. You can also try when they're relaxed and feeding, as long as it's not too distracting.
4. File down baby's nails
Use a traditional nail file, or one created specifically for babies to slowly remove the longer portion of the nail. Take your time and get a firm grip and make sure bub is in a happy mood before starting.
---
The best products for cutting baby's nails
We asked the mums in our Facebook Baby Groups which products they use for trimming and cutting their baby's nails, and these are the products they recommend.
Nail Snail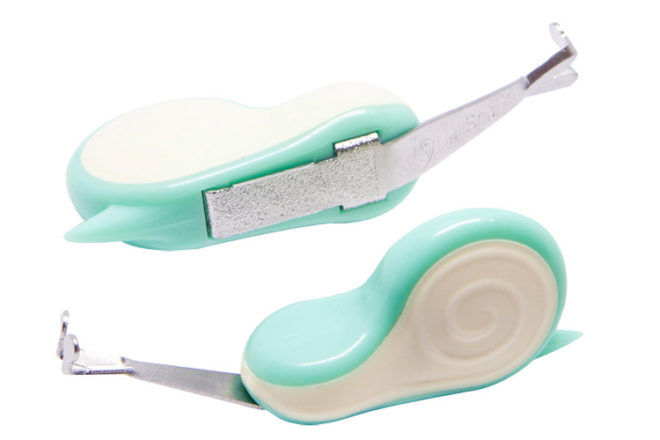 Specially designed to protect baby's skin and let you see what you're doing, the 'v' shape precision trimmer and ambidextrous, ergonomic easy-grip handle make this one of the most popular baby nail trimmers among our mums.
"I ordered one and LOVE it! So, so easy and he doesn't even bat an eyelid! And I love the little tail to get the dirt from under the nails too! Best $20 spent!" – Emma

---
2. Baby Nail Trimmer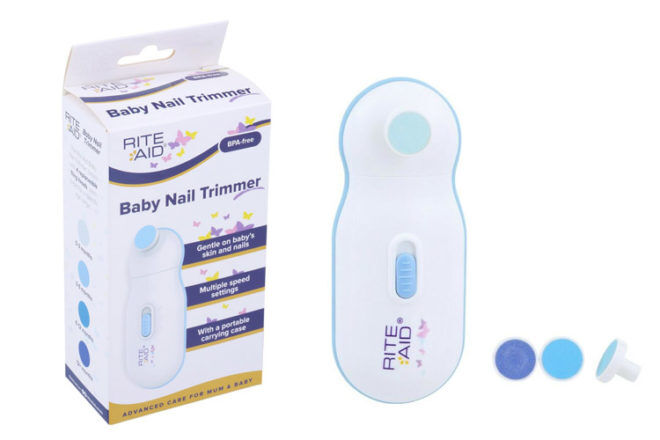 Instead of using the traditional method of clipping or snipping baby nails, this trimmer has a rotary file that spins and files down bub's nails.
"I love it! Really easy to use and is easy to control how short to trim the nails. There's also no risk of cutting skin." – Inga
"I swear by this. It's so gentle on my baby boys fingers and he doesn't pull away from it. I'm too scared to try scissors or anything else." – Jess"

---
3. Nail Clippers with Magnifier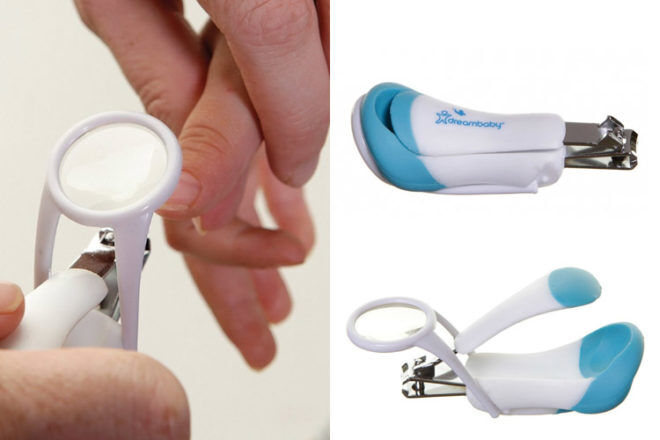 See those teeny, tiny nails so much easier with the built-in magnifier. It folds away if you don't want to use it and the curved clipper edges are child-size for safety.
"I got some clippers from that have a magnifying glass. I wait until she's properly asleep and get someone else to hold." – Charmz

---
4. Baby Nail Scissors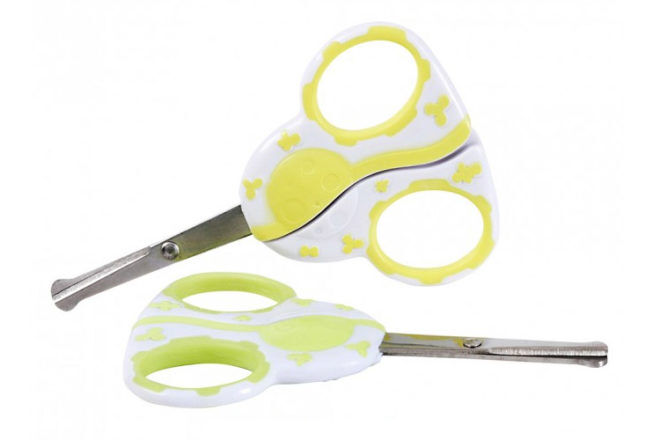 A non-slip handle and specially designed rounded tips make these traditional baby nail scissors easy to use and safe.

---
5. Baby Nail Care Set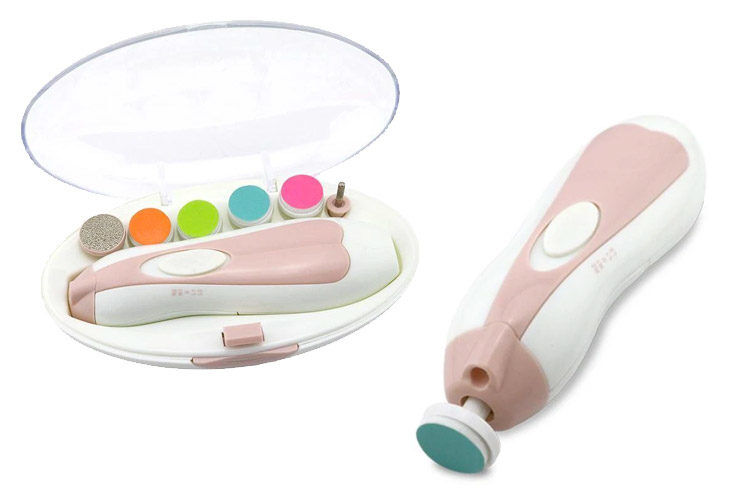 With different trimmer pads suited to baby's age this clever gadget gradually files down bub's nails. They'll also be nice and smooth so no face scratching!
"I got the Haakaa Baby Nail Care set (electric nail file) it has different strength files for different ages and no sharp scary bits lol. It doesn't bother my daughter at all, I think she might enjoy manicures when she's older!" – Ashleigh

---
6. Baby Nail Clippers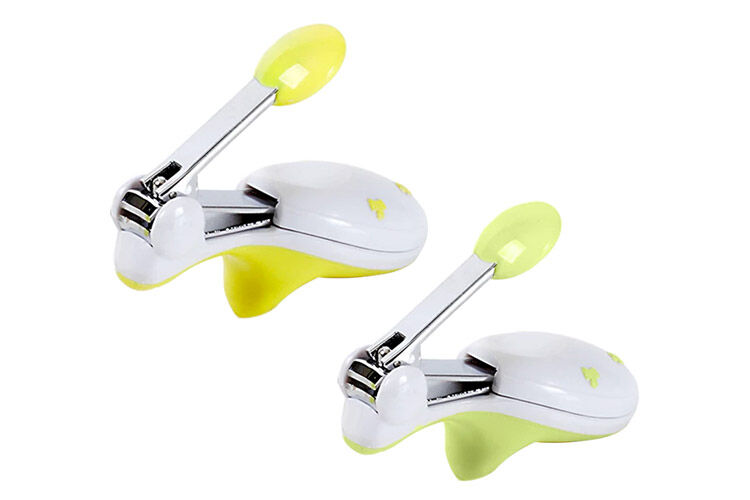 The non-slip handle and rounded tip make these baby nail clippers a must.

---
7. Nail Clippers
A little finger rest ledge helps for good grip and a stable hold so clipping bub's nails is as simple as possible.

---
8. Steady Grip Nail Clippers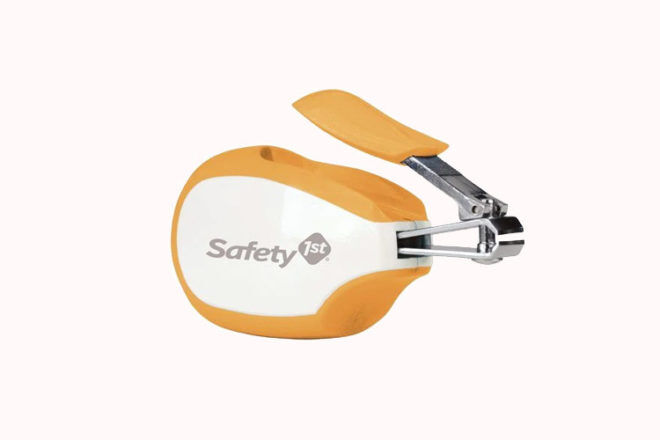 The curved cutting edge makes sure tiny nails are trimmed as close as possible and the ergonomic design makes it easy for mum or dad to hold and cut.
"I prefer Safety 1st Nail Clippers. Not saying you won't nick your baby. But I've rarely done it with this pair." – Christie

---
9. Safety Nail Scissors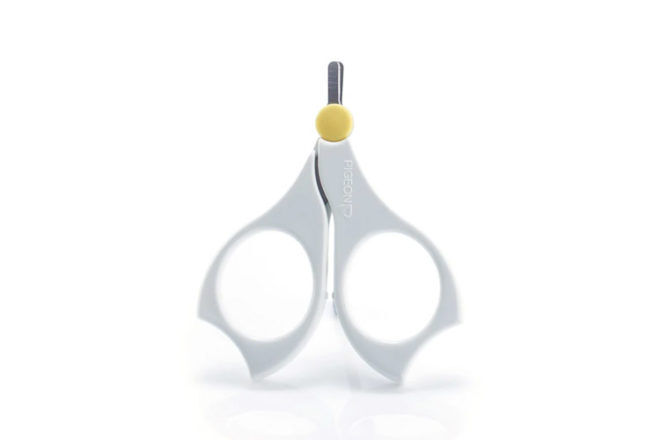 The tiny cutting blades with rounded tips are perfect for safely trimming those soft newborn baby nails.

---
FridaBaby NailFrida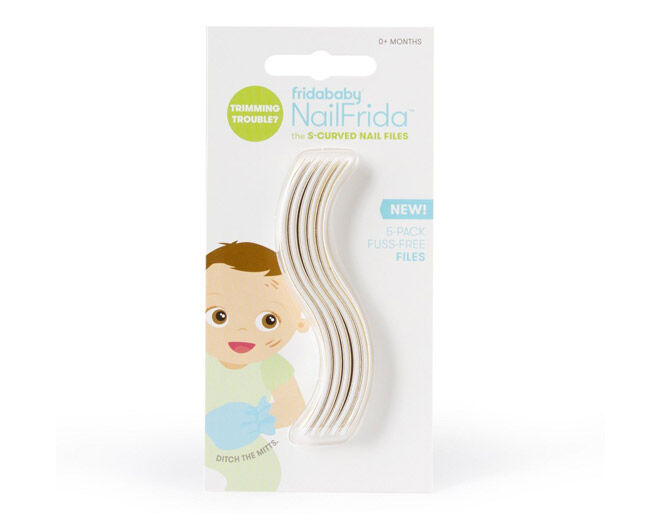 An ergonomic s-curve design makes it easier to contour the files to teeny little fingers. Take your time and smooth those sharp baby nails safely and easily.

---
Ask other mums …
Still not sure if these tips will work for you? We asked our huge Facebook audience of mums what they do to trim their babies nails and 170+ mums responded. Click below to see them all or add your own.
More parenting tips …
Now that you've mastered cutting baby's nails, it's time to nail more parenting tips: