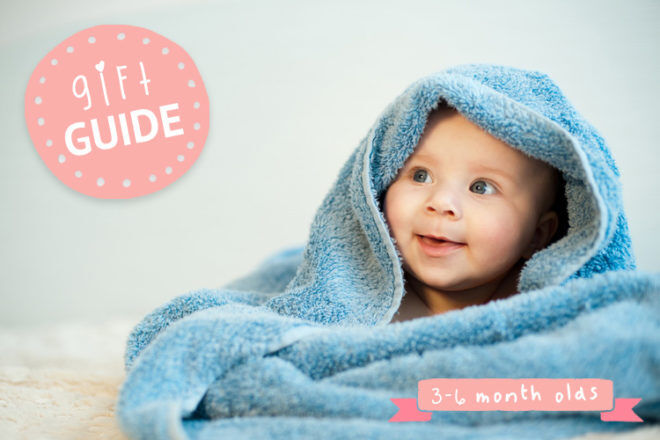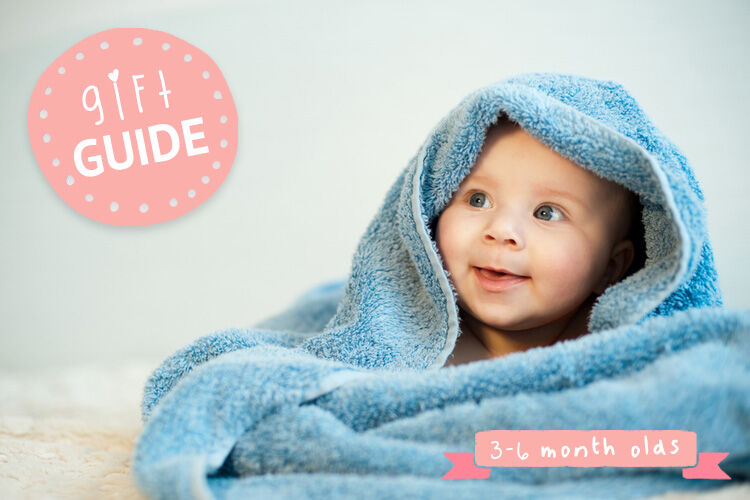 What a delightful age! Three to six-month-olds are smiling, cooing, social creatures who are just starting to connect with and enjoy what's going on around them.
Get them some new toys to practise their burgeoning skills for swatting, grabbing and chewing – or a play mat for tummy time and rolling.
Here's our guide to the best gift ideas for babies 3-6 months.

Smiling And Giggling
Swatting And Swiping
Babbling
Tummy Time
Reaching And Grabbing Things
Learning To Roll
Discovering Their Hands And Fingers
Mouthing Objects And Toys

Baby Gym
Teething Ring
Pram String
Baby Safe Mirror
Rattle or Shaker
Mobile
Squeaker
Play Mat

Rad rattles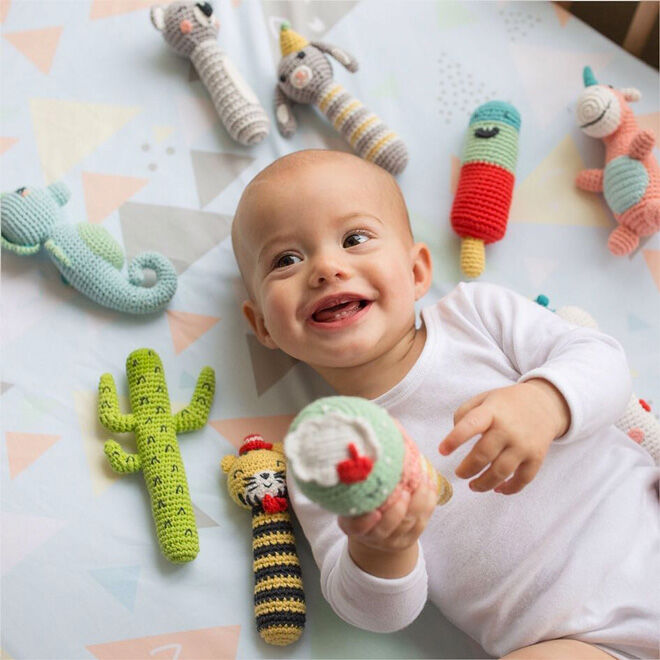 Crochet Rattles ($19.95): A treat for gummy smiles and curious hands, a beautifully crocheted rattle makes for a sublime stocking stuffer.

---
Comforting cuddles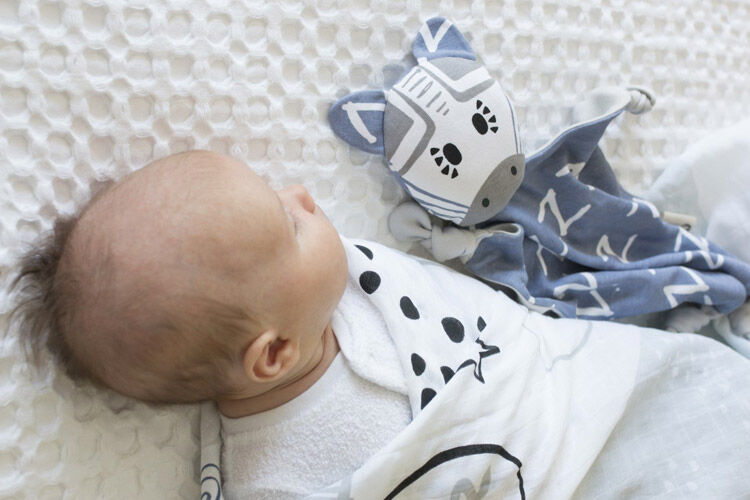 Kippin Comforters ($33.95): A snuggly, soft critter to hug and to hold and make bedtime special, a comforter is a sweet slumber friend.

---
Let's roll
Roly Poly Koala ($29.99): At this age, it's all about pushing, pulling and knocking things over. The Roly Poly Koala is the perfect playmate for tummy time and those making their way towards crawling. Wherever you push him, he'll always come back to play!

---
Snug as a bug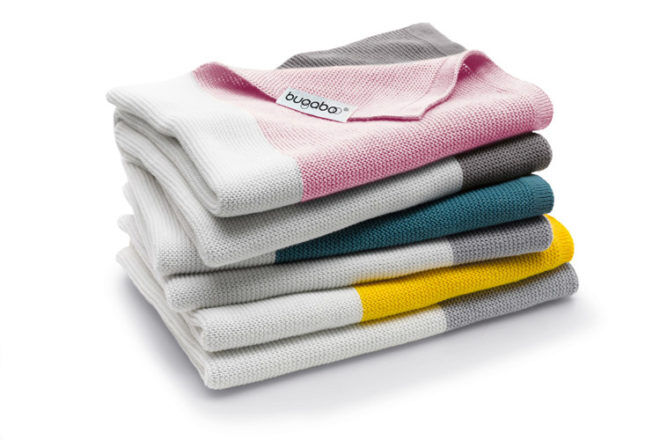 Bugaboo Light Cotton Blanket ($99.95): Whether it's a cold winter wind or a gentle summer breeze, a tiny tot in a stroller sometimes needs a little extra cover. A quality pram-friendly blanket is a must. These light cotton blankets are super soft and snuggle-worthy rolled into one.

---
Your first year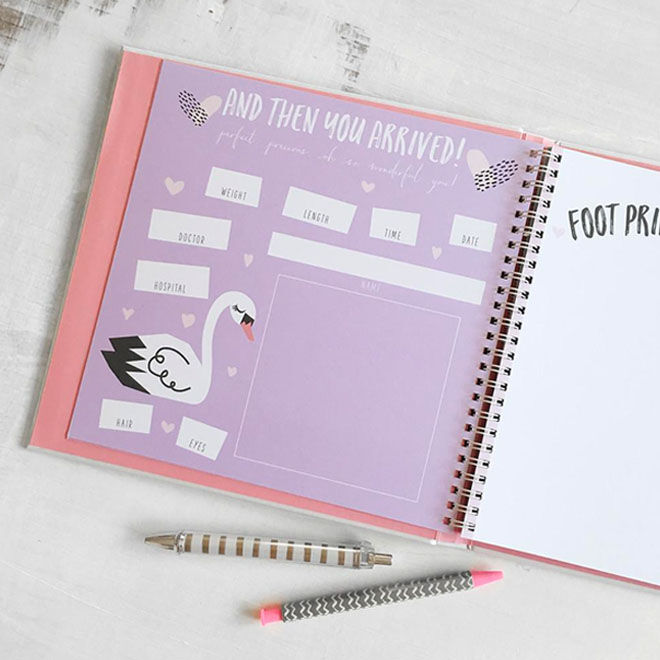 Memory book ($49.99): That first tooth, those teeny footprints and the song that makes them light up – never forget a thing about bub's first year with a memory book.

---
Teething A-Z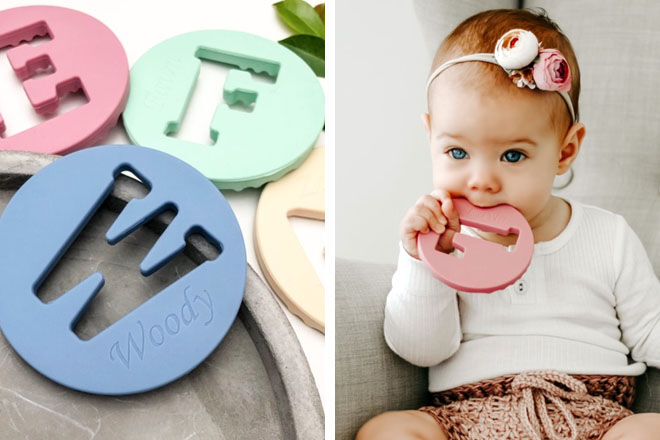 AphaBET Chew ($15.95): The brand new AlphaBET Chews feature di-cut letters for bub to grip, hold and explore. Available in a range of colours you can even engrave them with baby's first name for an extra special gift.

---
Squeeze and squeak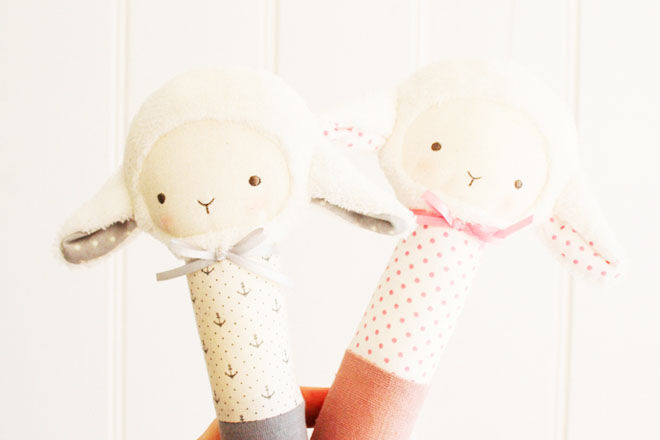 Alimrose Squeakers (from $18.95): Squeezy hands will delight in the high-pitched squeak of these darling squeakers.

---
Too cute towels!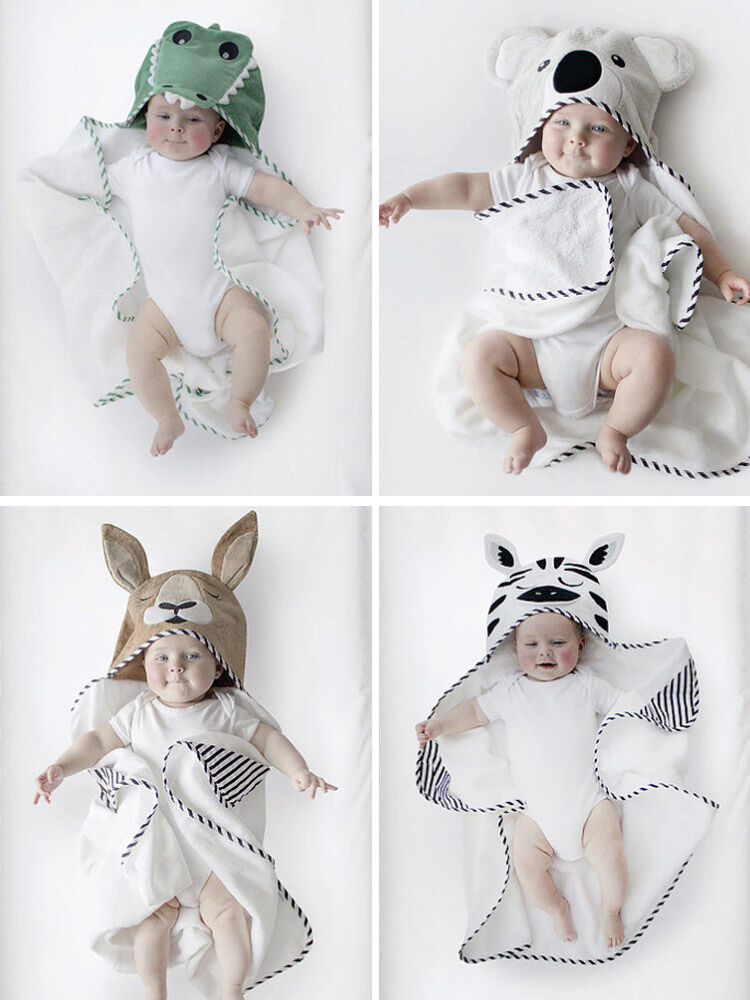 Animal Hooded Towels ($24.95): Bathtime is all wrapped up with hooded towels perfect for quick drying baby crocs and baby sharks.

---
Toys for the ride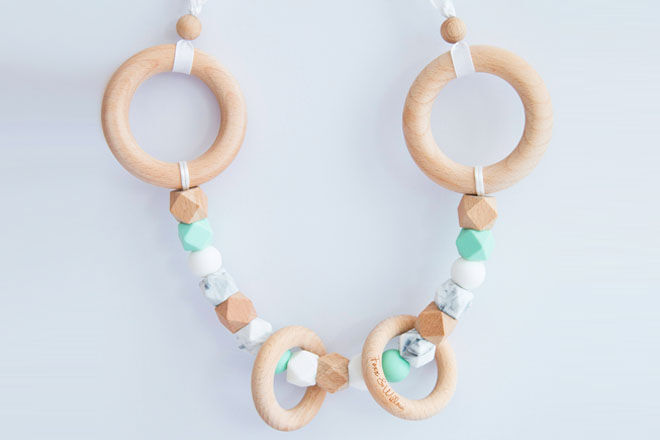 Pram Garland ($44.95): Keep little hands busy while on the run with a handmade pram accessory that makes the sweetest noise as bub bumps along.

---
One toy, endless fun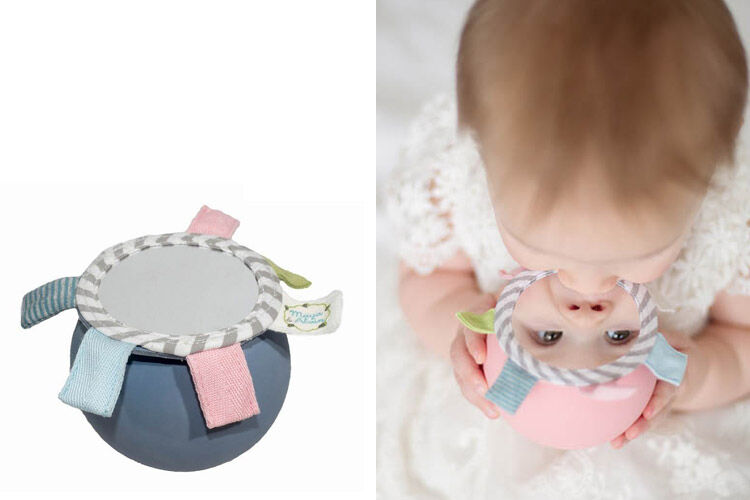 Activity Ball with Mirror ($24.95): A ball, textured ribbons, a shiny mirror and soothing sounds maker. This is a sphere of brilliant sensory activities for baby to enjoy.

---
Road trip travel toy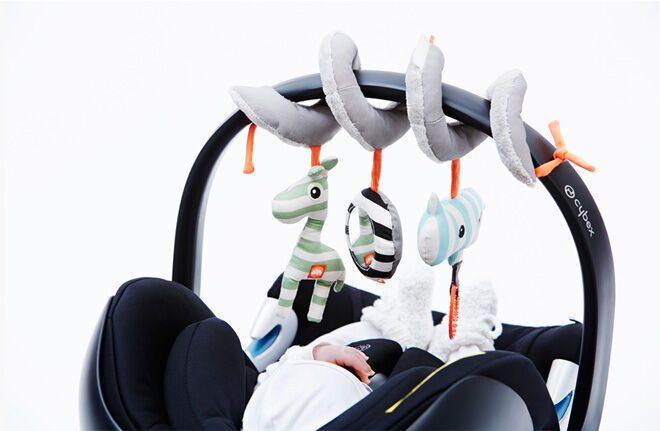 Activity Spiral ($49.95): Keep little hands busy while out-and-about with a twirly whirly spiral that includes a teething ring and peek-a-boo mirror.

---
Bunny booties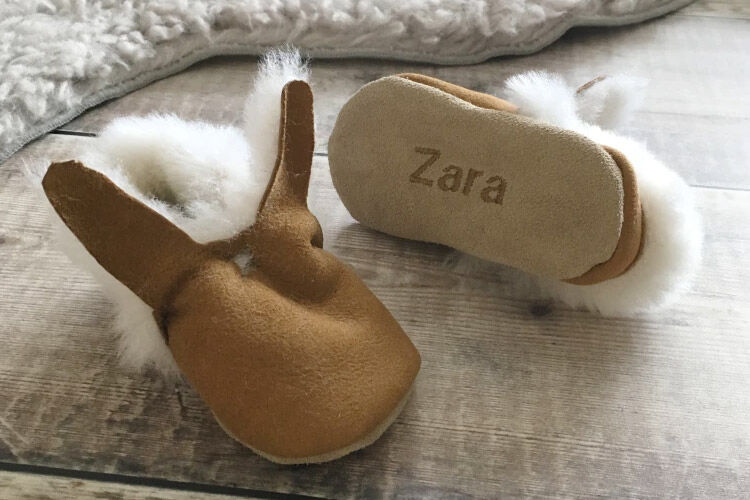 Born Bespoke Booties ($41.92): Baby booties don't get much cuter than this. Made from soft sheepskin, with personalised soles and adorable bunny ears to boot – they make the ultimate special gift for babies.

---
Cotton cutie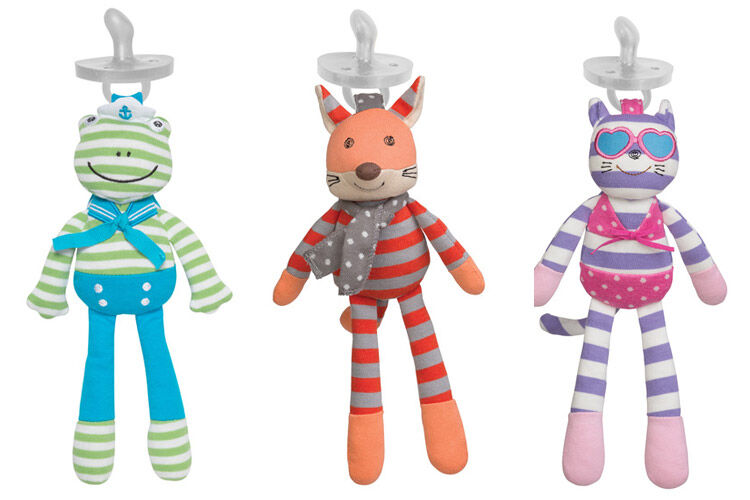 Pacifier Buddy ($22.95): The pacifier buddies are teeny tiny plush toys for bub's dummy. Made from organic and eco-friendly materials these cute creatures rattle as baby moves them to and fro.

---
Time for teeth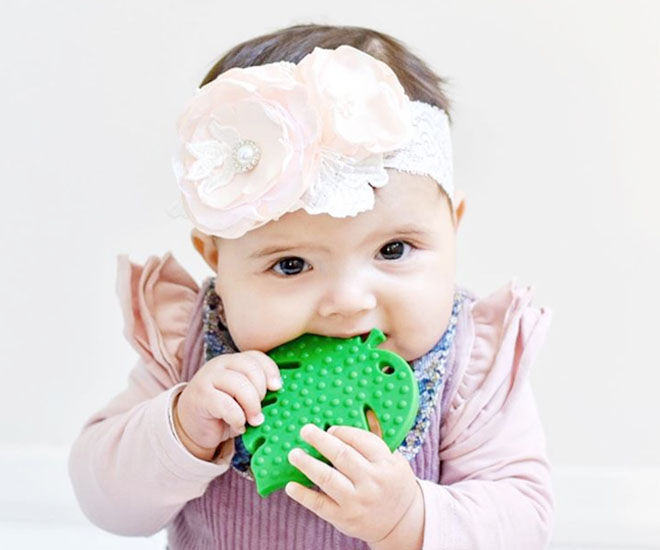 Monstera Leaf Teether ($16.95): What better to munch on than a bang-on-trend monstera leaf? Raised bumps give sore gums soothing relief and help little hands grip tight.

---
Push, pull, play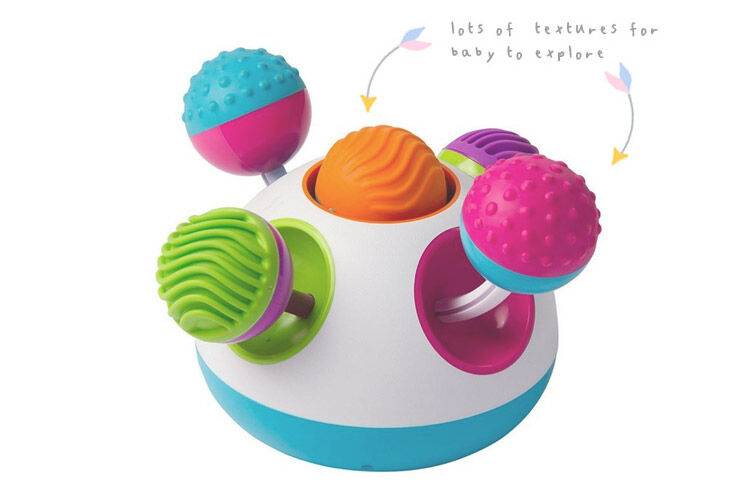 Klickity Baby Toy ($59.99): It's the sensory toy with so many things to discover. Textures, movements and sounds all come together in this vibrant lap toy to help develop and expand baby's fine motor skills.

---
A (soft) hungry caterpillar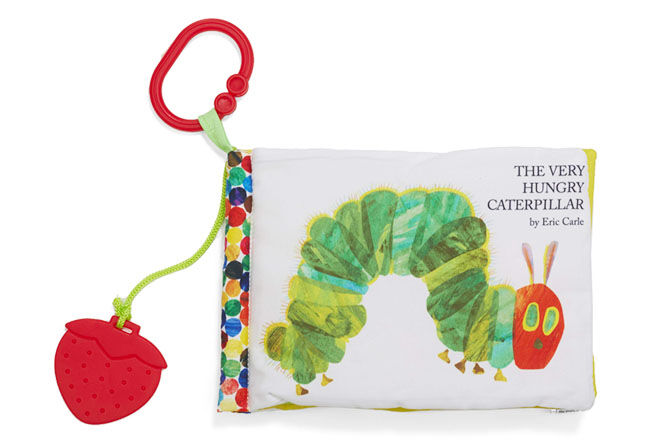 The Very Hungry Caterpillar Cloth Book  ($19.99): A much-loved book transformed into a baby-friendly cloth version for drooly tots and curious hands.

---
From farm to pram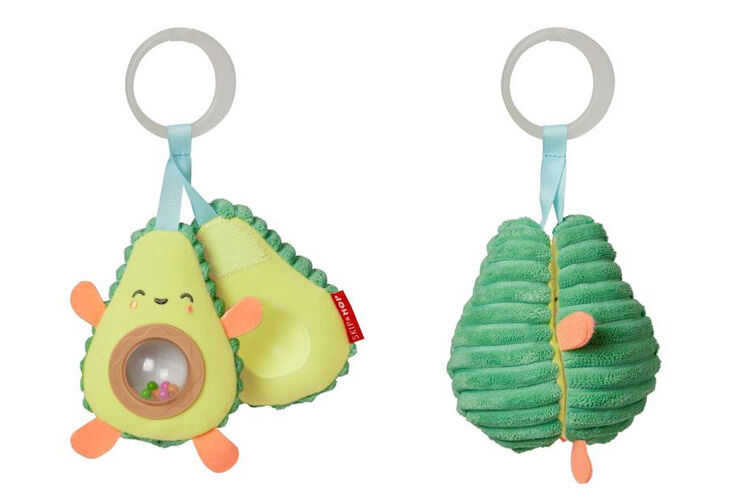 Avocado Stroller Toy ($24.95): No babies toy collection is complete without their very own avocado. With plush textures, felt details and an adorable rattle hidden inside its the perfect portable play toy.

---
Like it, link it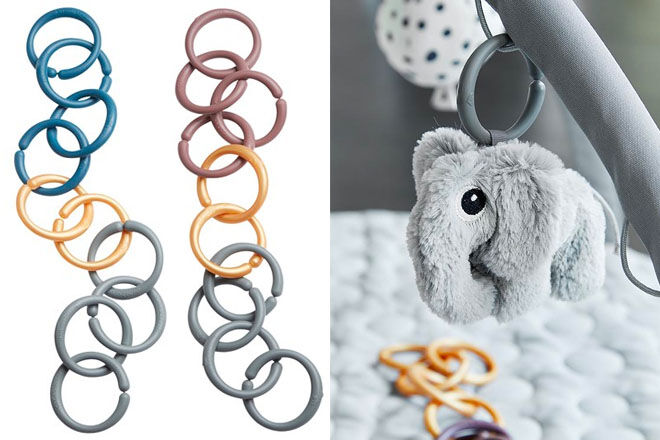 Pram Links ($15.95): If you like it, link it. Keep babies favourite toys and your mummy essentials close by with this handy set of links for the pram, cot and beyond.

---
Find more gift ideas:
We've collected a treasure trove of amazing gift ideas, from the latest must-haves from leading brands to the quirky but practical boutique finds. There's something for everybody.
• 101 gift ideas for babies
• 101 gift ideas for toddlers
• 101 gift ideas for kids
• 101 gift ideas for dads
• 101 gift ideas for mums
• 25 gift ideas for teachers
• 25 gift ideas for grandparents