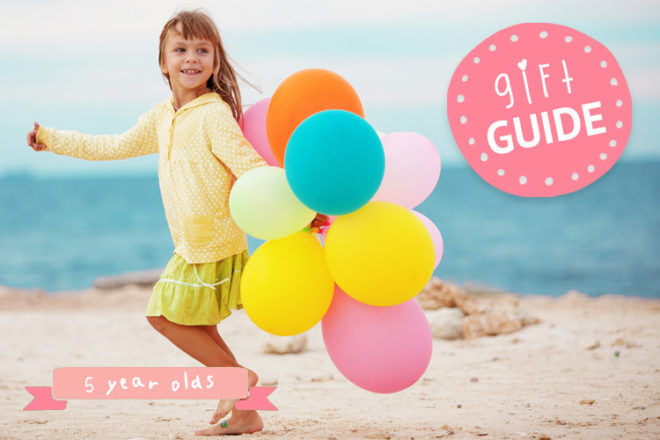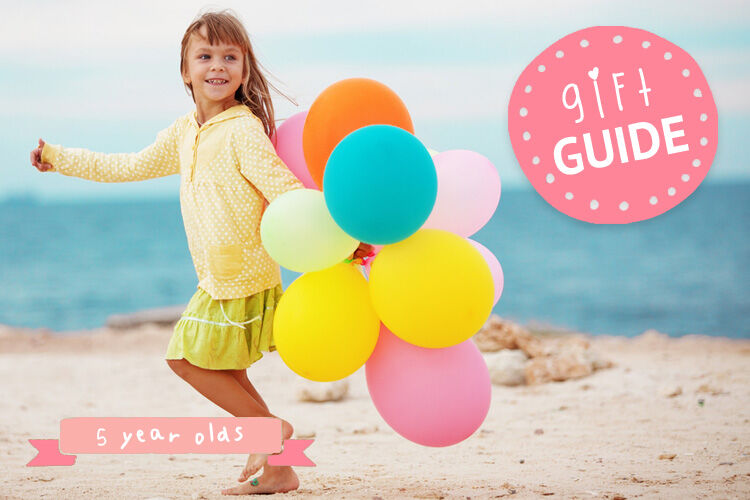 Five-year-olds are on the cusp of a milestone: the transition from a pre-schooler to a fully fledged school-aged child! Even if they're not quite starting school yet, they'll be building a lot of school-ready skills, like writing letters and doing lots of cutting, pasting and creating. Art, craft and science kits really come into their own at this age.
With a stronger desire to follow rules comes greater enjoyment in sports and activities, so sporting equipment is a great buy. Plus, don't forget all the school accessories: bags, bottles and lunch items in their favourite colours and themes.
Here are our top picks of gifts for five-year-olds.

Make-Believe Play
Making Close Friends
Recognising Letters
Acting, Singing, Making Up 'Concerts'
Telling Jokes
Dressing Themselves
Becoming Independent
Transitioning To School

LEGO
50+ Piece Puzzles
Figurines
Flower Press
Worm Farm
Sports Equipment
Scient Kits
Construction Kits
Early Reading And Maths Games
Craft Kits
Hula Hoop
Skipping Rope
Marble Run

---
Mini Masterchef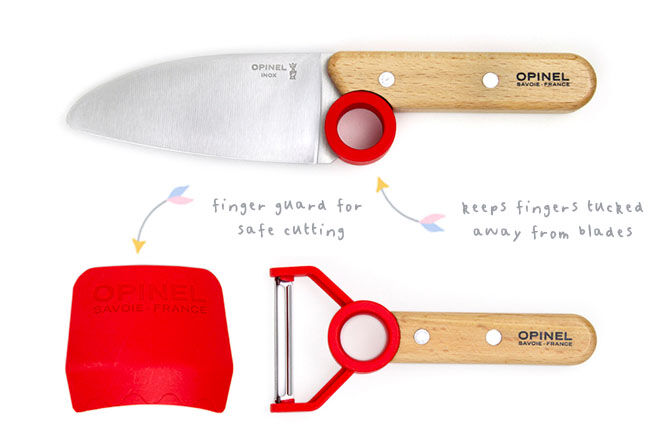 Children's Knife Set ($55): Armed with all the tools they need to (safely) help you in the kitchen, there'll be no stopping your five-year-old with the Le Petit Chef. Engineered to keep fingers tucked out of harm's way, this is the kit all mini Masterchefs need.

---
Fancy faces
Natural face paints  ($19.95): Add colour (and a sprinkling of magic) to any day with natural face paints and play makeup that transforms kiddos into characters and then easily washes off. Made from natural, non-toxic ingredients (and love) there's no need to worry about any nasties on their skin.

---
A whole new world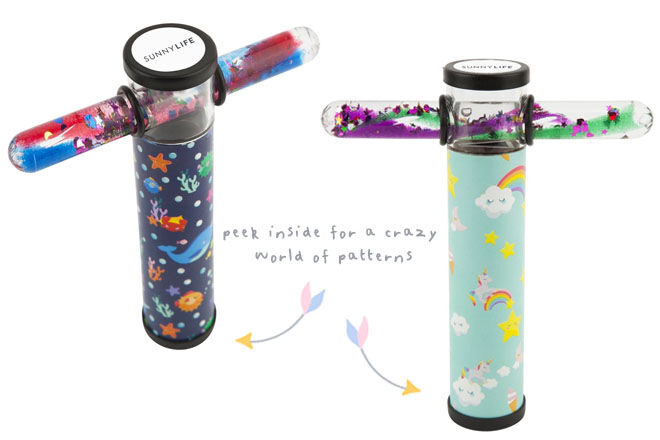 Kaleidoscopes ($24.95): Hold another world at the tip of your fingers with these adorable kaleidoscopes. Chose from under the sea or a whimsy wonderland for your kiddo to explore.

---
Just keep swimming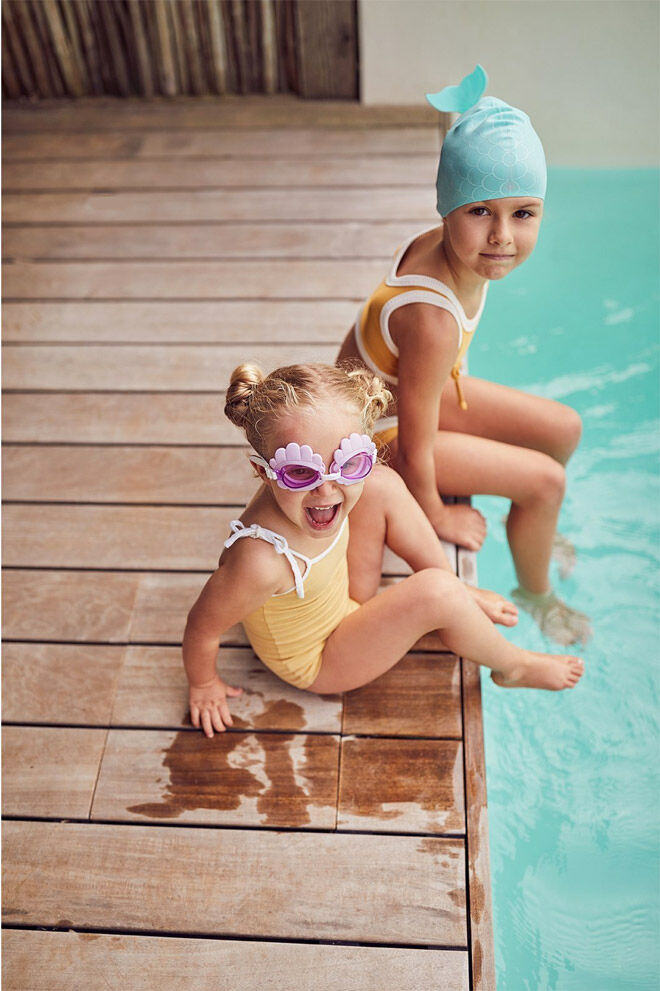 Mermaid Swimming Cap ($16.95): Keeping those lush locks watertight while taking a dip has never looked more adorable. Mermaid + swimming cap = no fuss pool hair care.

---
Let's explore!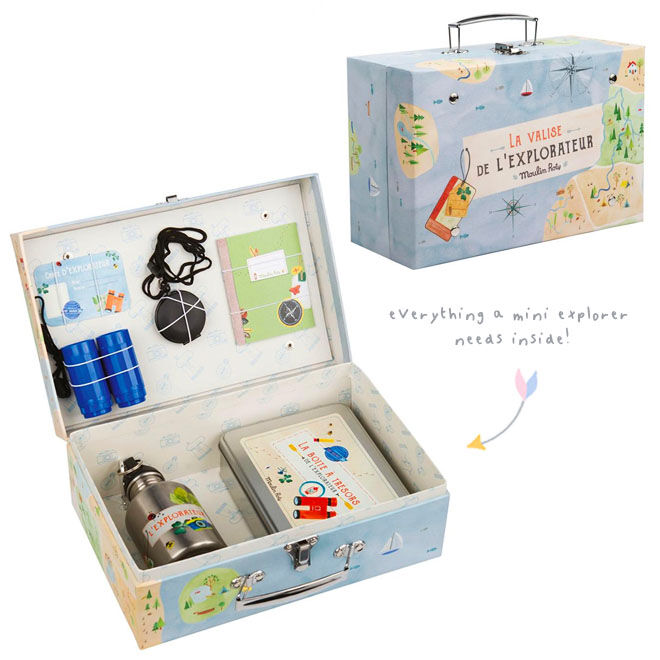 Explorer Case ($109.95): Oh, the places you'll go. Grab the binoculars, set the compass and fill up your flask – It's the perfect case for a mini explorer.

---
Take the sun with you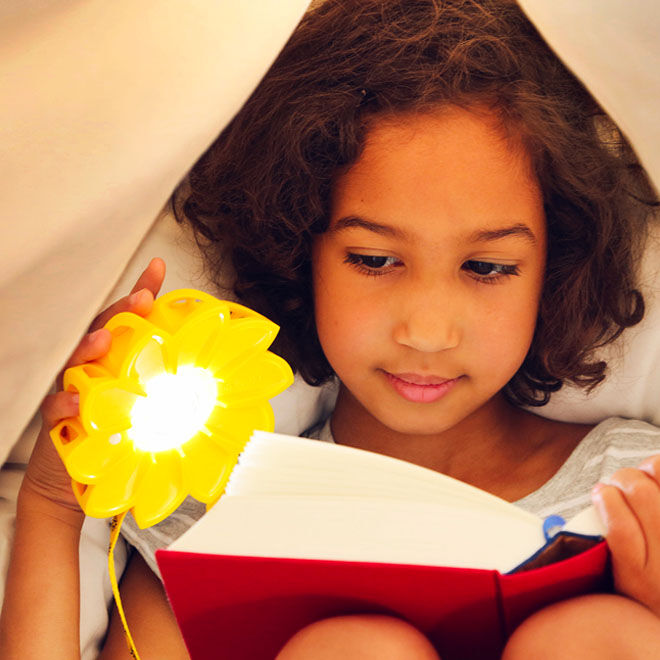 Little Sun Solar Light ($39.95): A beautiful light with a beautiful story. For every Little Sun sold another is given to communities in off-grid areas. What a lovely story to tell while shining light over their favourite books at bedtime.

---
Biggest blocks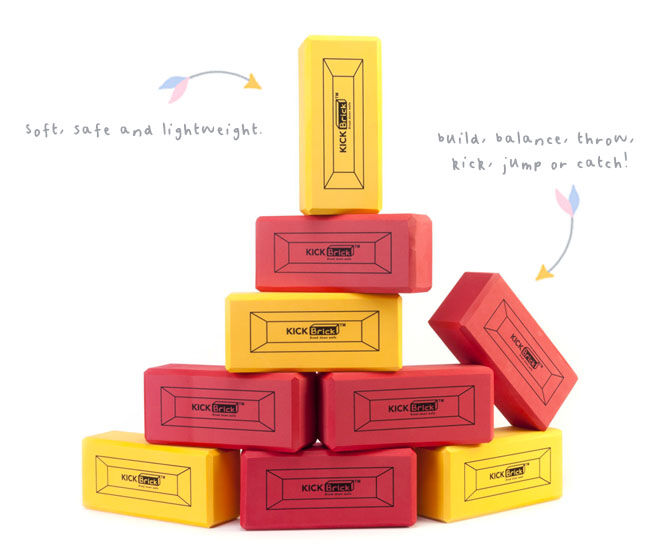 KickBrick ($109): Ideal for fearless five-year-olds. Build it, kick it, throw it, catch it. KickBricks are soft and lightweight, allowing budding builders to construct with confidence.

---
Hammer time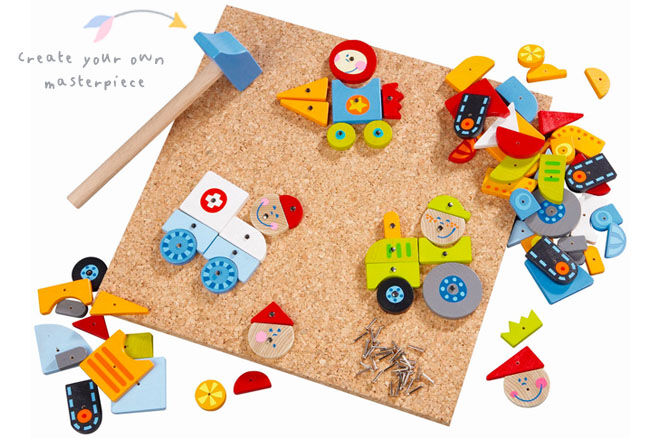 Tack Zap Set ($74.95): Create a different picture every time. Youngsters will love tapping and hammering the wooden pieces into place before revealing their final masterpiece to mum and dad.

---
History makers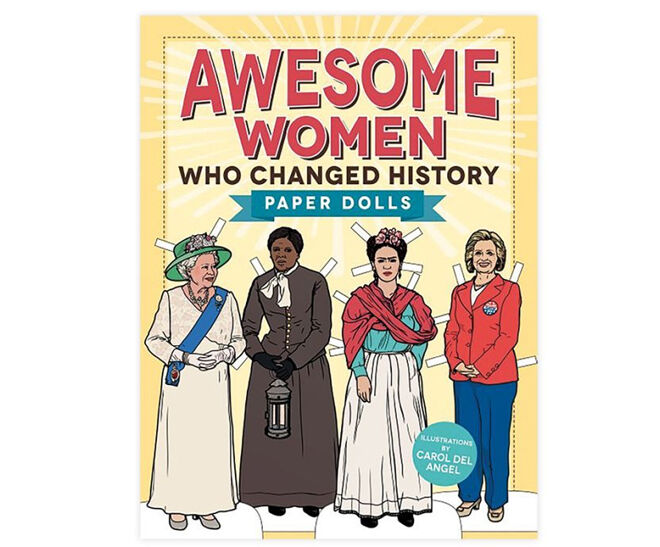 Awesome Women Paper Dolls Book ($9.99): A beautifully creative way to teach kids about the amazing women who have shaped the world we live in.

---
A cool cover-up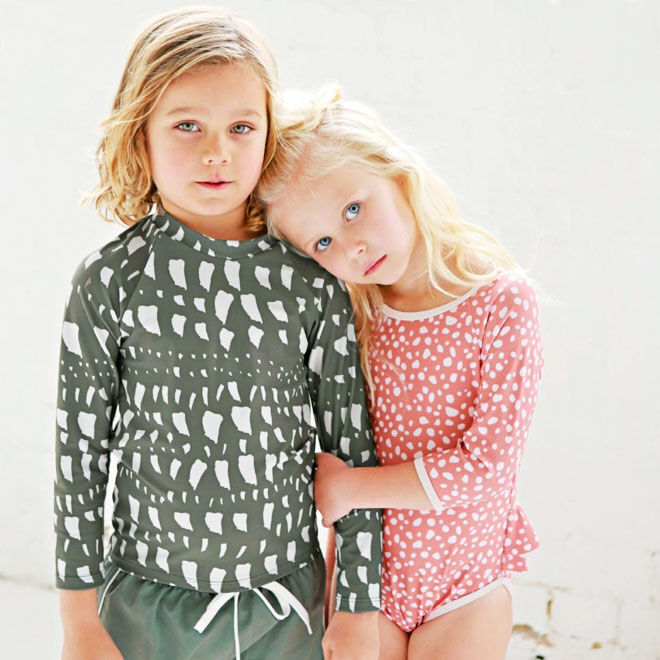 Long Sleeve Rashie ($59): Soak up the glorious sunshine in this dreamy collection. Featuring modern prints and long sleeves for the ultimate protection, these rash guards are the coolest way to take cover.

---
Pack and go
Play'N Pack ($49.95): Long journeys can be challenging with five-year-olds in tow. This clever backpack is brimming with ways to keep kids entertained while on the road. It's the one bag you'll never want to forget.

---
Insect inspector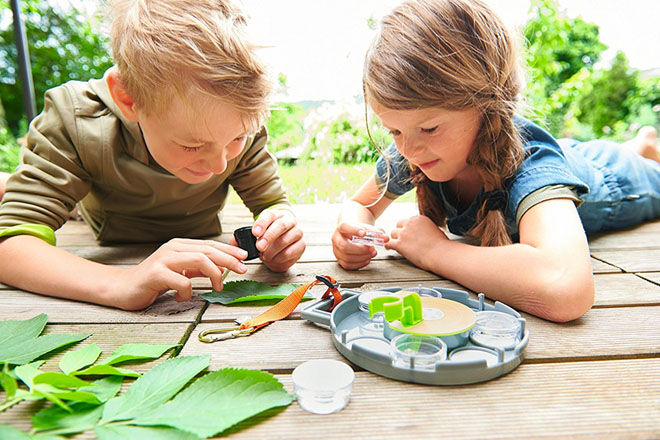 Magnifying Carousel ($33.95): Take a closer look at creepy crawlies with a rotating magnifying glass and small insect containers. An ideal gift for small scientists and nature observers.

---
Let the games begin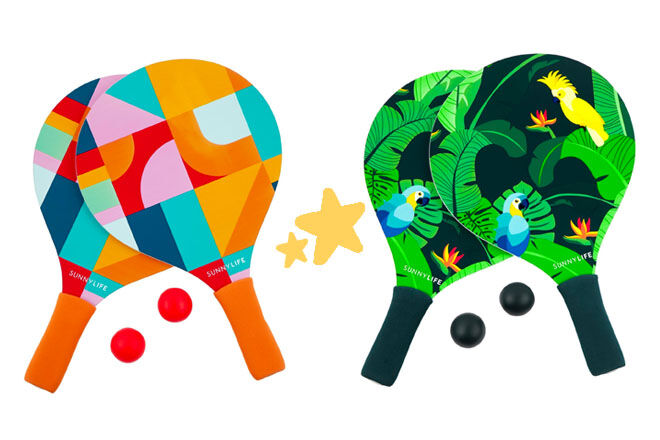 Beach Bats ($34.95): The only set you need to make beach days and backyard games a hit.

---
Dinos take over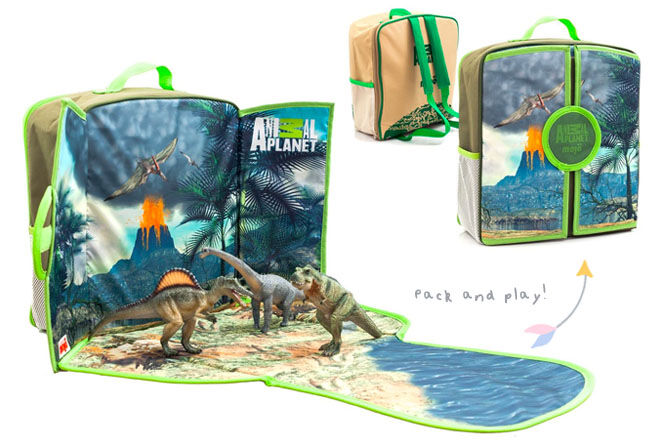 Dinosaur Playscape Backpack ($44.37): The ultimate pack for kids who dig dinosaurs. Stash your figurines in the back and you're ready to play once you reach your destination. Simply open the folds to reveal a different world.

---
Wooden wheelbarrow wonder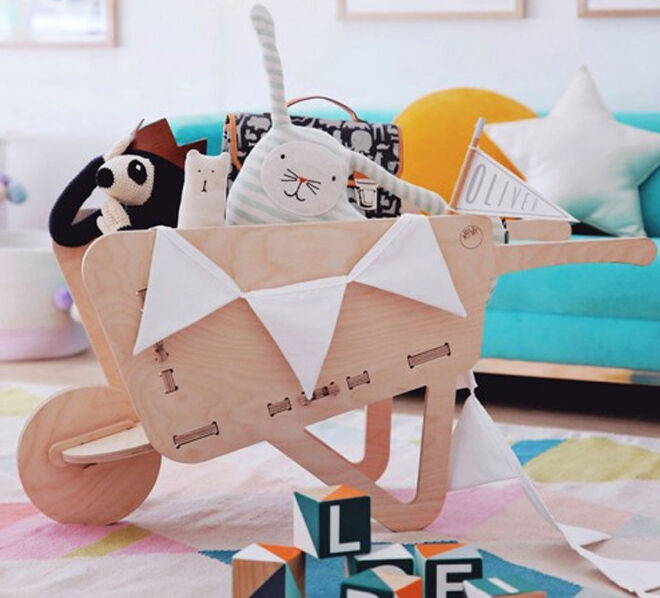 Wooden Wheelbarrow ($199): This gem comes flat packed and so kiddos can construct it themselves before getting to work lugging their toys all over the house!

---
A friendly (aqua) farm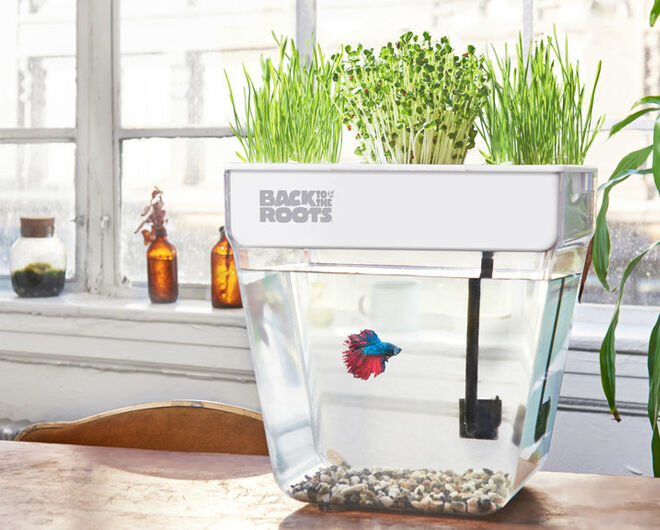 Water Garden Aqua Farm ($174.99): A fish friend and a water garden in one, kids will delight in learning how their pet is helping their little garden grow.

---
Build, beautifully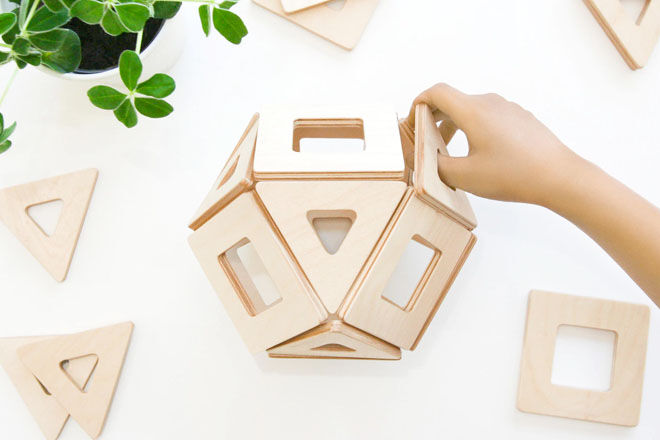 Earth Tiles ($129): Connect and build. The classic magnetic tiles encourage creative play and construction with 32 stunning pieces of birch cut to squares and triangles.

---
Packed for prep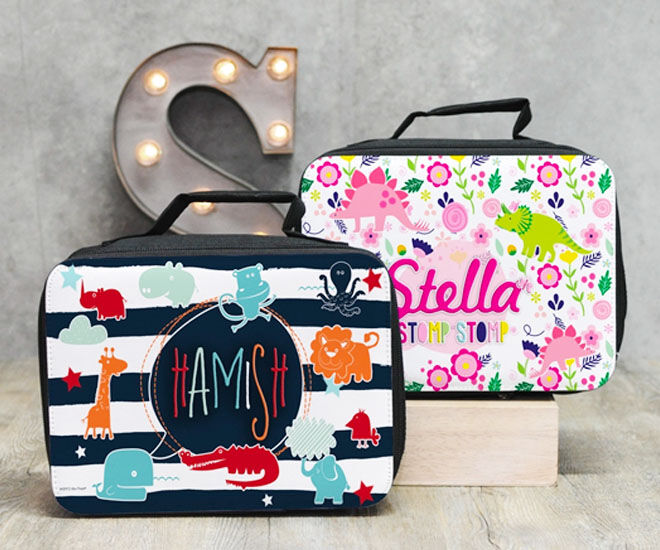 Personalised Lunch Bag (from $21.95): A grown-up bag for big kids. Personalise with your little one's name and get them geared up for a big day at school.

---
Washi tape wonder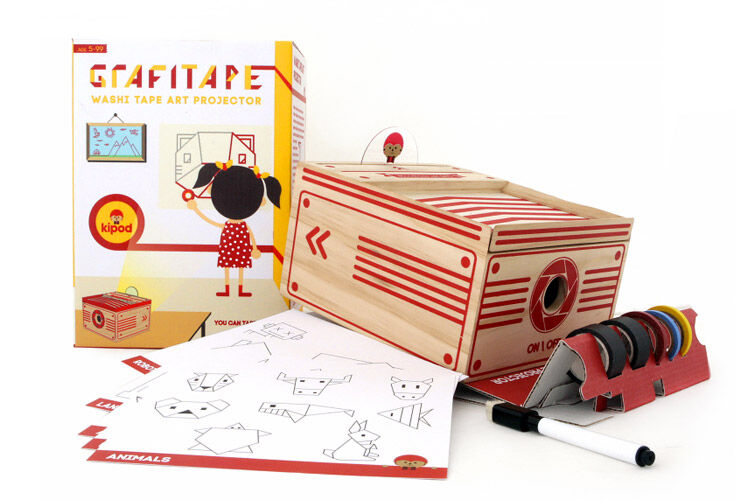 Wooden Projector ($55): Get the kids to draw onto a slide, project it onto the wall then use the washi tape to make a decal masterpiece on the wall (that can easily be removed).

---
Perfectly balanced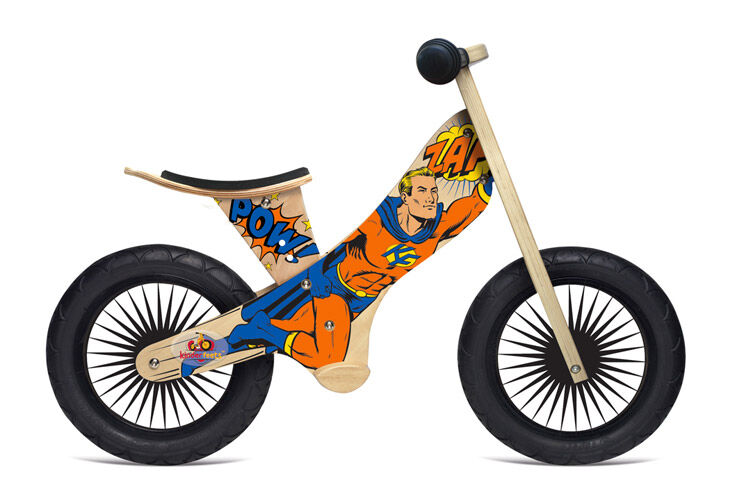 Balance Bike ($169.95): Up, up and away with an uber cool, retro superhero balance bike that ditches the training wheels for little easy riders.

---
Construction fun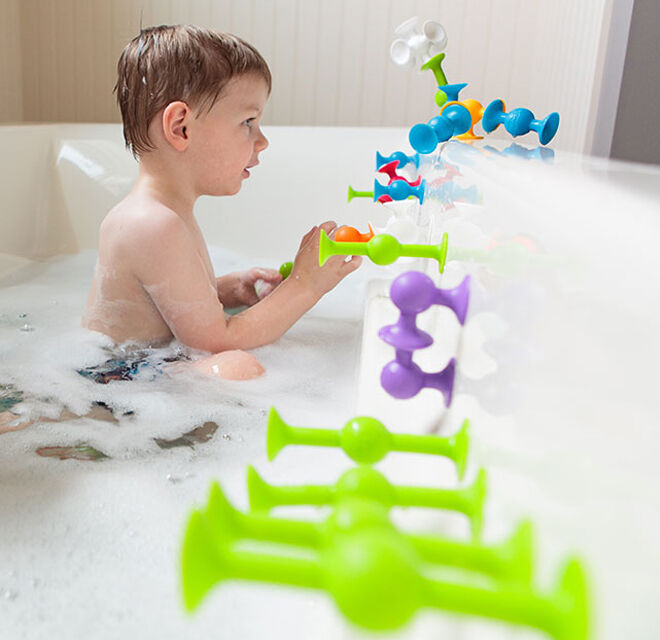 Squigz construction pieces ($89.99): Use them in the bath, use them on the table, use them under the table – these flexible construction pieces stick to each other and everything else using suction.

---
Learning lift off!

Space Book & Puzzle ($24.95): Learn and play simultaneously with an out-of-this-world boxset. An educational book teaches kiddies all about outer space while the accompanying puzzle helps them to identify the planets.

---
For play on the go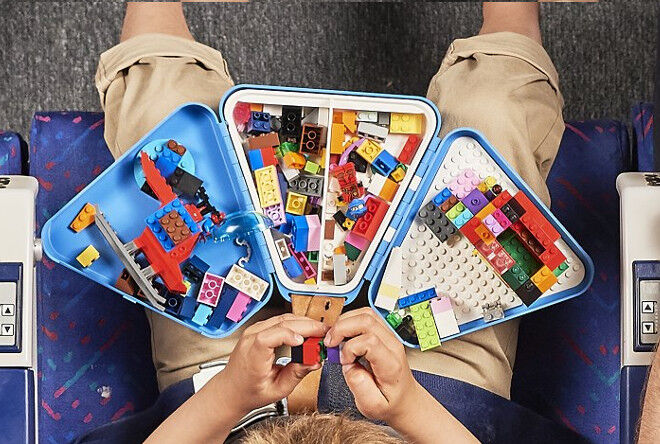 TeeBee Toy Box ($49.95): A unique transportable, compact toy box that can double as a lunchbox. The wedge-shaped design is great for seated play and when open the lids transform into a lap tray perfect for playing or drawing. Too clever!

---
Out-of-this-world ice cream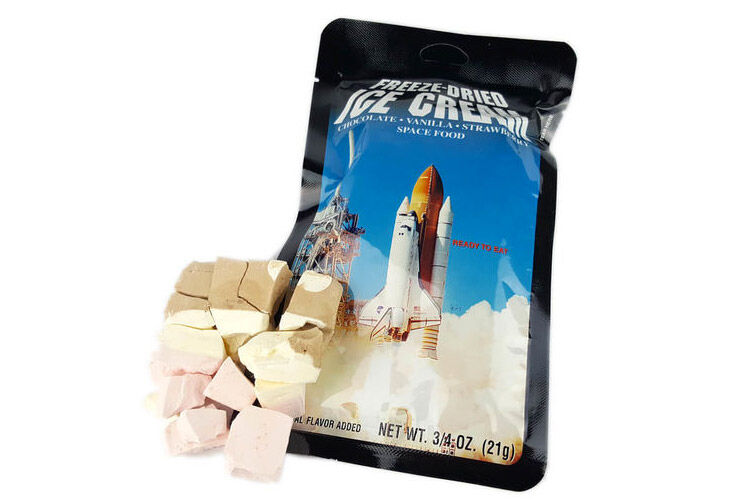 Astronaut Ice Cream ($10): A delightfully tricky snack that real astronauts indulge in for dessert – freeze dried ice cream! A crunchy texture that melts in the mouth kiddos will have their little minds blown!

---
Find more gift ideas:
We've collected a treasure trove of amazing gift ideas, from the latest must-haves from leading brands to the quirky but practical boutique finds. There's something for everybody.
• 101 gift ideas for babies
• 101 gift ideas for toddlers
• 101 gift ideas for kids
• 101 gift ideas for dads
• 101 gift ideas for mums
• 25 gift ideas for teachers
• 25 gift ideas for grandparents