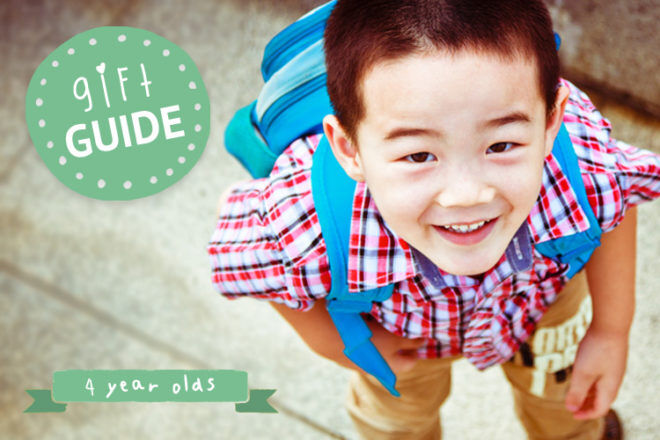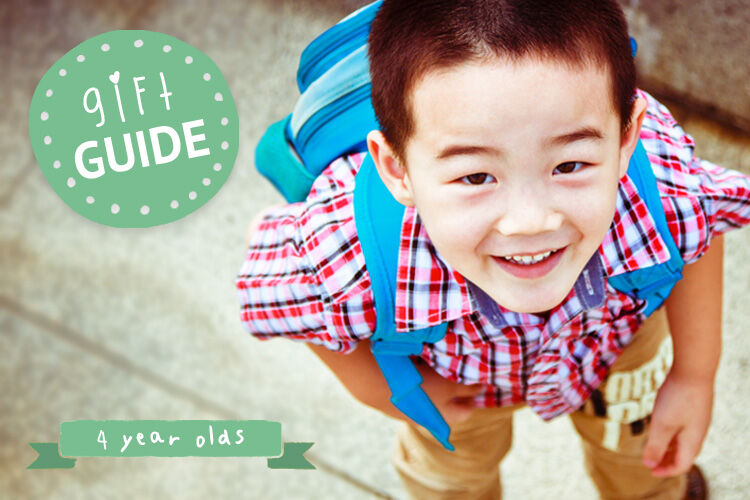 Your pre-schooler is bursting to learn and develop. Four-year-olds are lively and social and kinder will help them on their way to becoming school-ready. They're curious about the world, they love 'helping' and they are keen to learn new concepts. Constructing marble runs or giant jigsaws is super fun!
Here are our picks of the best gift ideas for four-year-olds: things to make, read and play with.

Climbing
Swinging
Skipping
Imaginative Pretend Play
Creative And Artistic Play
Helping With Cooking And Gardening
Drawing People And Shapes
Cutting And Pasting
Counting
Talking (A Lot!)

Marble Runs
Art And Craft Kits
Early Science Toys
Jigsaws & Floor Puzzles
Dress Ups
Swim Bag
Puppets
Garden Tools
Matching Games
Cooking Sets
Construction Sets
Figurines
Music CDs
Hair Accessories

Do you doodle?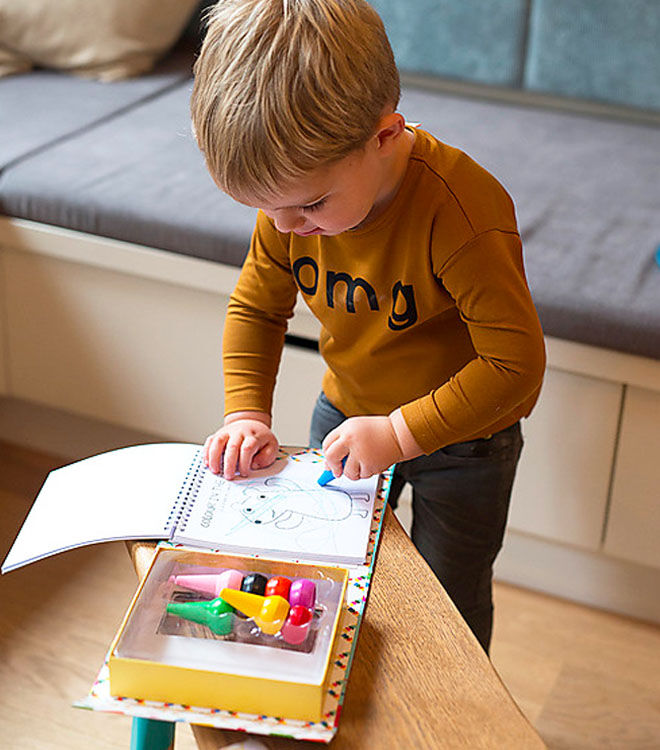 Oodle Doodle Animal Crayon Set ($16.95): Stackable and easy for chubby little hands to hold, use the clever crayons to colour in the adorable animal doodles or let their little imaginations run wild.

---
Home away from home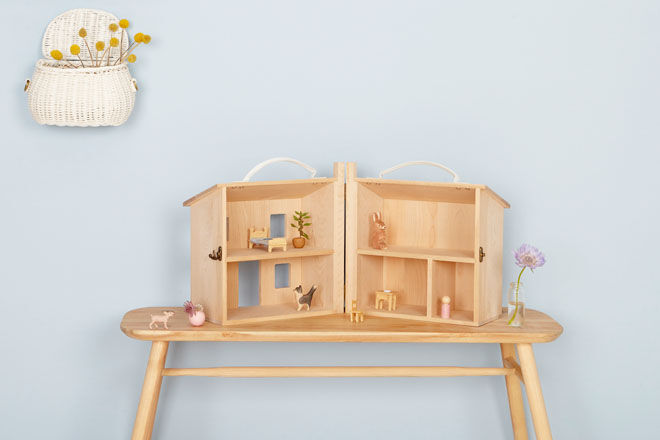 Holdie House ($89): A lightweight wonder, this sublime toy house is a take-anywhere beauty that can be easily toted by toddlers.

---
The memory game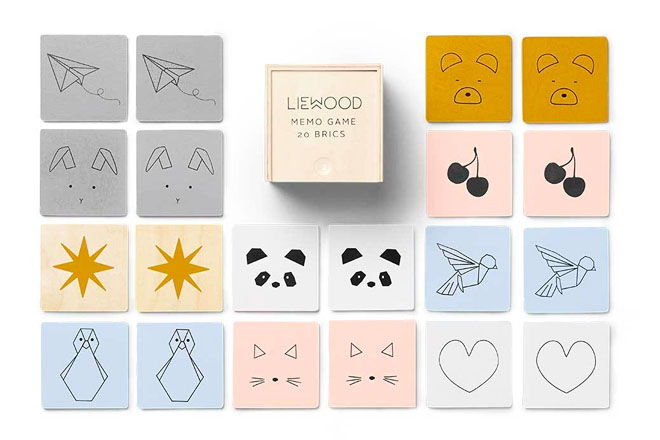 Memory Game Mix ($54): A beautifully designed twist on a classic childhood game that the whole family can play, perfect for keeping young (and not so young) minds sharp.

---
What treasures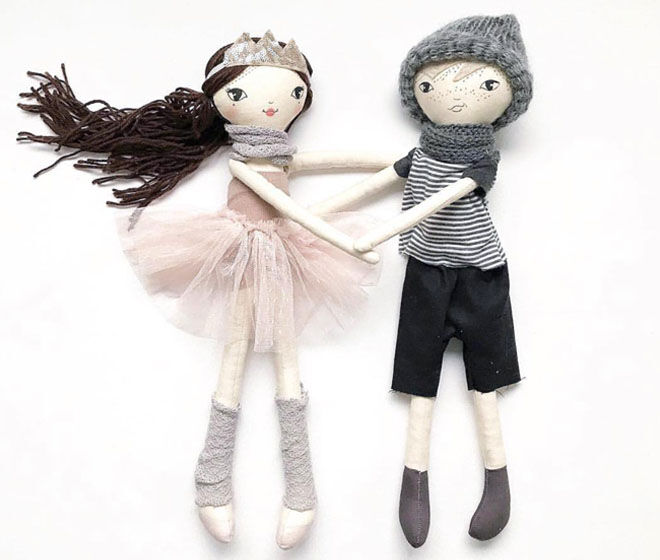 These Little Treasures Dolls & Accessories (from $120): Oh, my heart how Lola and Lenny have captured our imaginations, and are sure to do the same with older kiddos who appreciate true craftsmanship and beauty.

---
Sweet dreams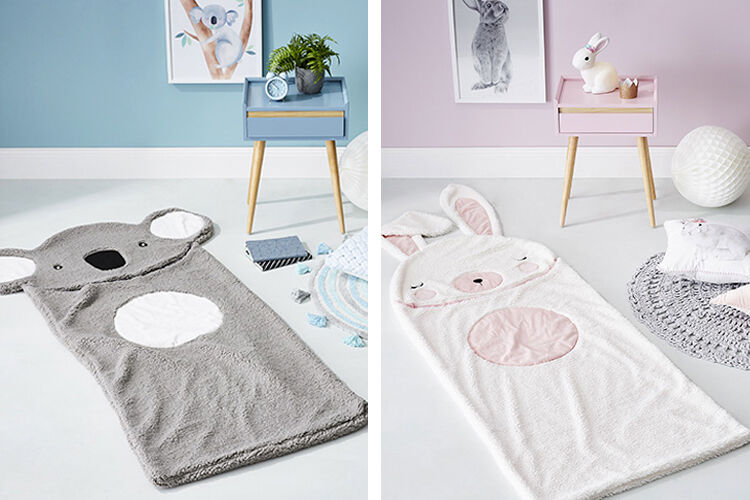 Snuggle Sleeping Bag (from $39.99): Super soft and warm these super cute sleeping bags provide the ultimate comfort for your child.

---
Magnetic madness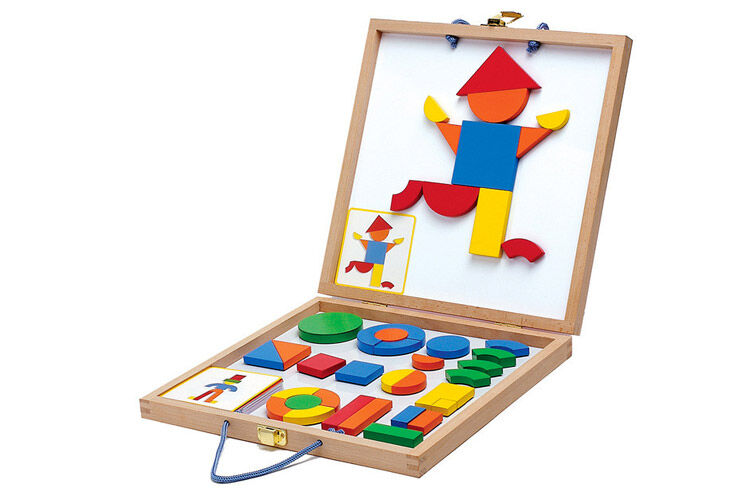 Geoform Magnetic Puzzle ($64.95): A portable, magnetic playbox with magnetic pieces and cards to follow. Re-create the images or go rogue and make a one-off masterpiece.

---
Watch things grow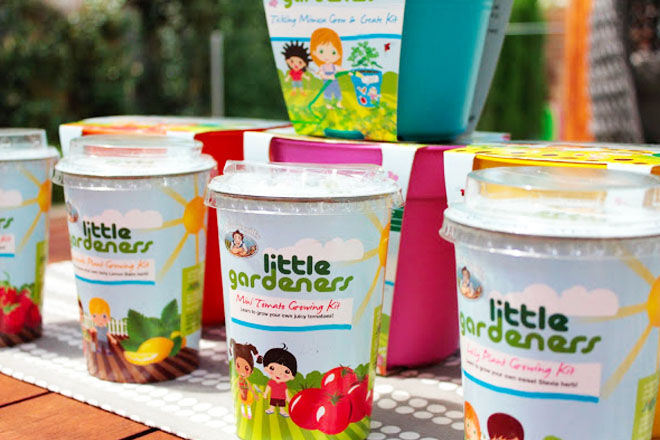 Kids All-in-One Kits (from $5.95): Teaching little ones patience is a huge life lesson and growing seeds is a fun way to do it – from mini veggie gardens to bright and cheerful sunflowers.

---
What a funny fart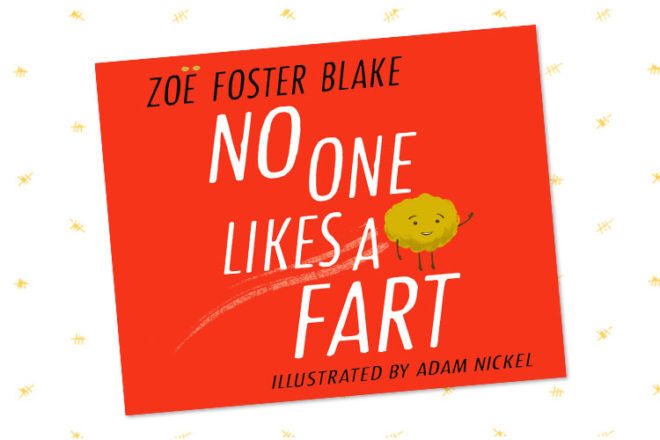 No One Likes A Fart ($11.98): Because when you're a kid, farts are the funniest. Sure to become the new leader on the most-read bedtime books list at your place.

---
A small bag for big days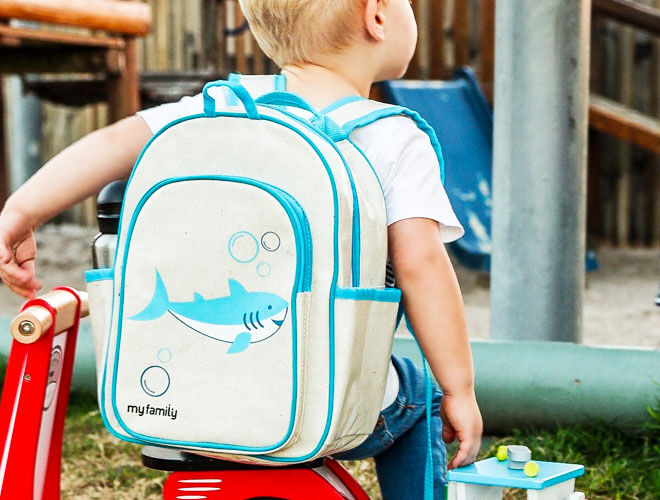 My Family Backpack ($29.95): I'm a big kid now! Little big people off to kinder or daycare will feel super special with their very own backpack.

---
The tools to help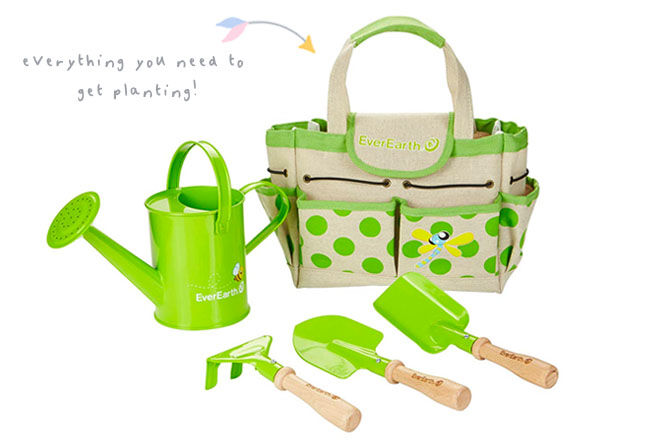 Garden Bag with Tools ($44.50): Or get them helping out on a veggie garden that will feed the whole tribe – because what kiddo doesn't love playing in dirt?!

---
Take flight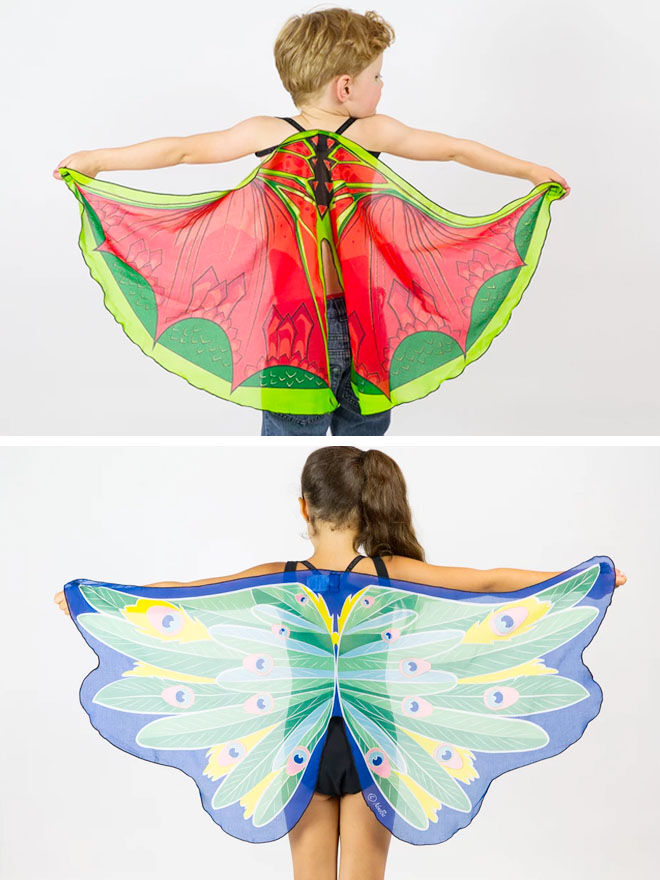 Dress Up Wings ($25): Help them spread their wings with these flowy dress ups that turn any outfit into something magical.

---
An indoor adventure
Australian Camp Fire ($89.99): Ah the smell of a campfire, it's an Aussie childhood rite of passage. Introduce your tots to cooking snags on the open fire and boiling a billy on their very own wooden play set.

---
The balancing act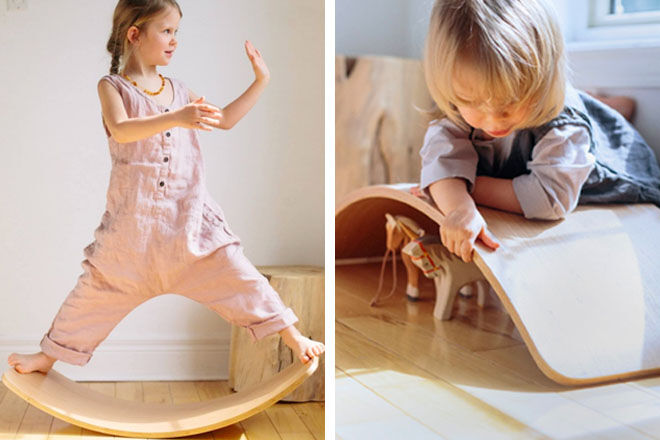 Kinderfeets KinderBoard ($137.95): A simple wooden board with wonderous abilities to ignite imaginations. It starts by honing their balance and continues to evolve into a plaything of unlimited variables.

---
Art in the tub
Bath Crayons ($9.95): There'll be no tears at bathtime, just giggles of delight as little ones hone their fine motor skills and have a ripper of a time drawing on the bath and tiles (don't worry, a damp cloth makes everything disappear).

---
Play and pop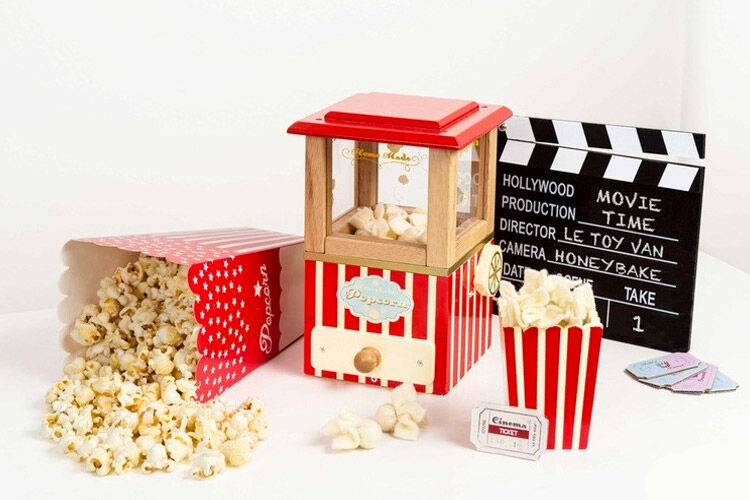 Play Food Popcorn Machine ($69.95): There's nothing quite like the smell of fresh popcorn on home movie night, so get those creative play juices flowing with this stellar playset that makes movie time with teddies and dolls super sweet.

---
Letters they'll love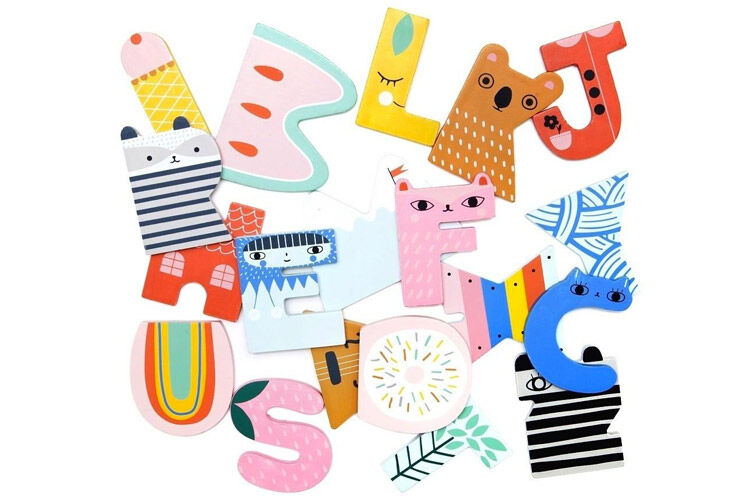 Alphabet Wooden Letters ($4.50 each): Beautifully crafted, these letters are the bomb for creating a whimsical alphabet wall or simply spelling your kiddo's name on their door.

---
Happy packing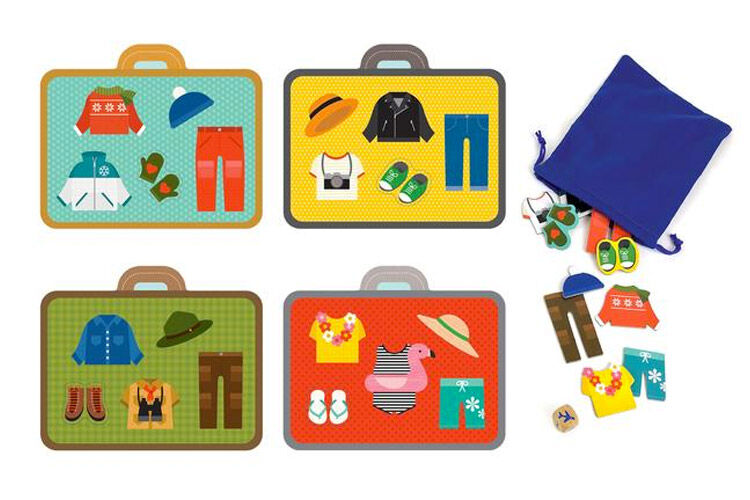 Pack Your Bags Game ($39.95): A fabulously fun pack and play game – be the first traveller to get your suitcase packed – the race is on!

---
Find more gift ideas:
We've collected a treasure trove of amazing gift ideas, from the latest must-haves from leading brands to the quirky but practical boutique finds. There's something for everybody.
• 101 gift ideas for babies
• 101 gift ideas for toddlers
• 101 gift ideas for kids