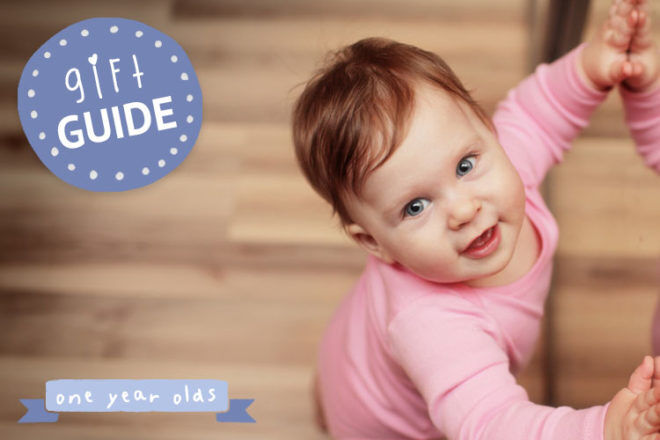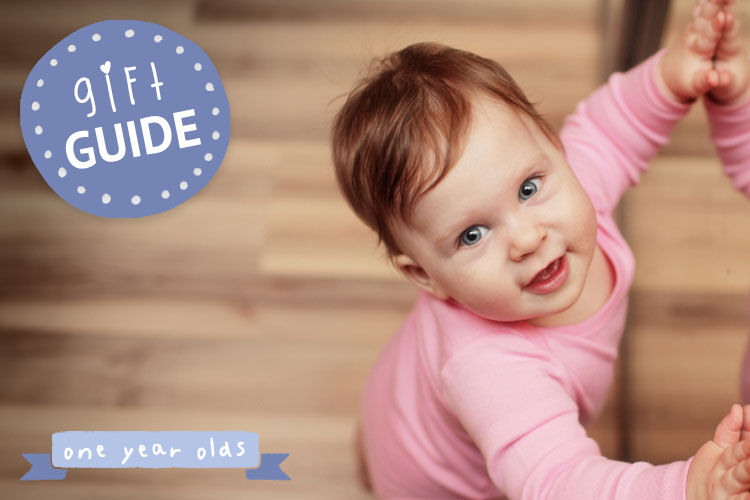 A whole year in the world, and how far they've come! Newly minted toddlers are busy pushing, pulling, stacking, poking, shaking and tipping things all over the place. They love getting around – whether it's on foot, with a walker or cruising on a ride-on. So now is the perfect time to give them some of those key 'milestone' toys that they'll use for years.
Here are our top gift ideas for one-year-olds.

Opening And Closing Things
Pressing Buttons
Pointing
Mimicking
Banging, Poking & Shaking Things
Standing
Cruising
Tipping Things Out Of Containers
Saying First Words
Walking (Maybe!)

Push / Pull Alongs
Cars, Trucks And Trains
Baby Crayons
Shape Sorter
Shakers & Musical Toys
Activity Table
Toy Pram
Walker
Wagon
Soft Ball
Bead Maze
Toy Phone

Walk this way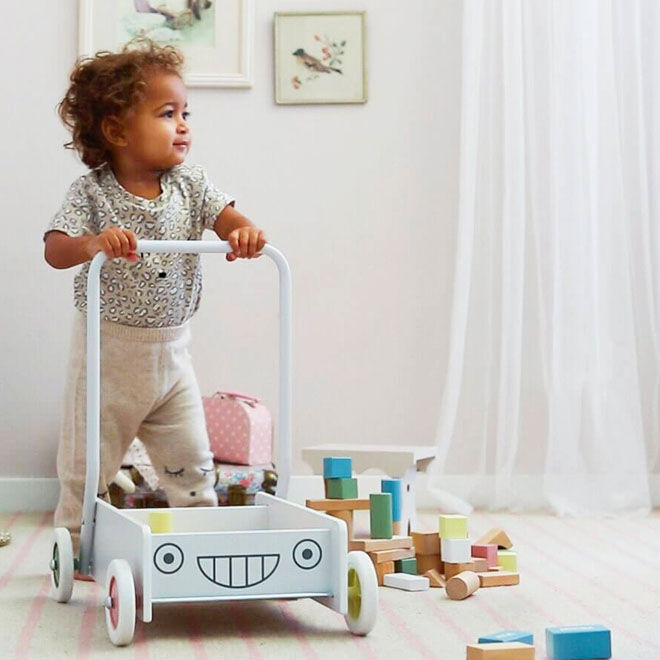 Baby Walker & Block Set ($139.95): A sturdy baby walker with wooden blocks lets 'em strut their stuff and build beautiful pastel-hued cities. Dreamy.

---
Fancy Footwork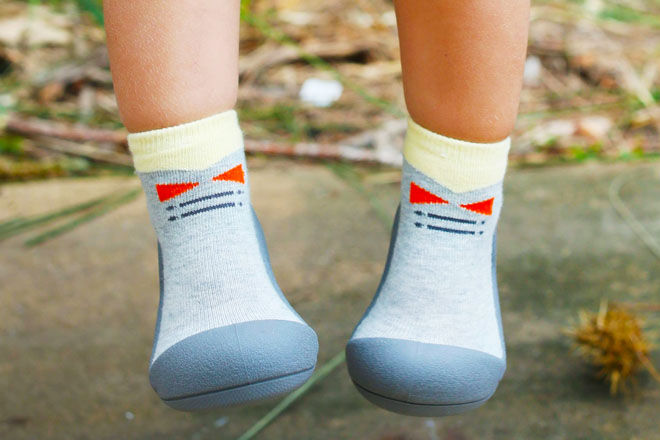 Attipas Footwear (from $39.95): The world underfoot gets super dooper wobbly when toddlers are learning to toddle, so help them get a grip with unique footwear that's not quite shoes and not quite socks.

---
Pastel play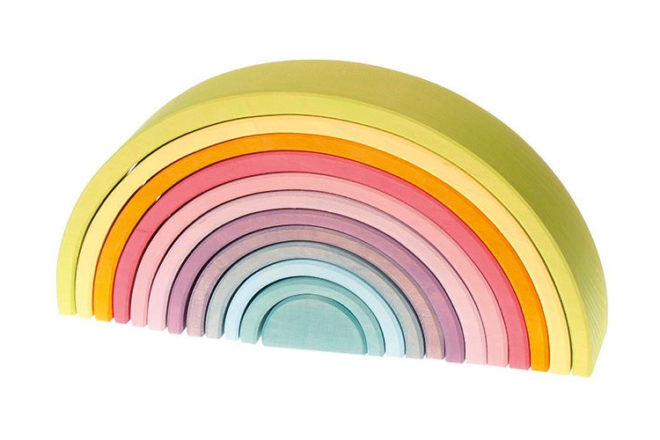 Pastel Rainbow Stacker ($139): The building, stacking, sorting and playing possibilities are endless with these pretty pastel semicircles. Make a rainbow, a tunnel, a flower – there are no instructions, simply your child's imagination.

---
Wheelie fun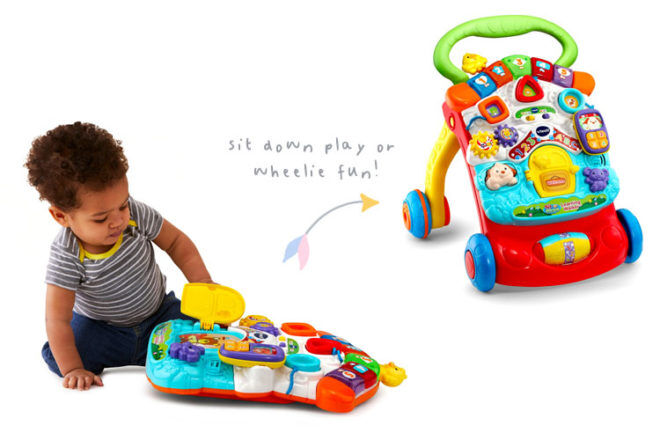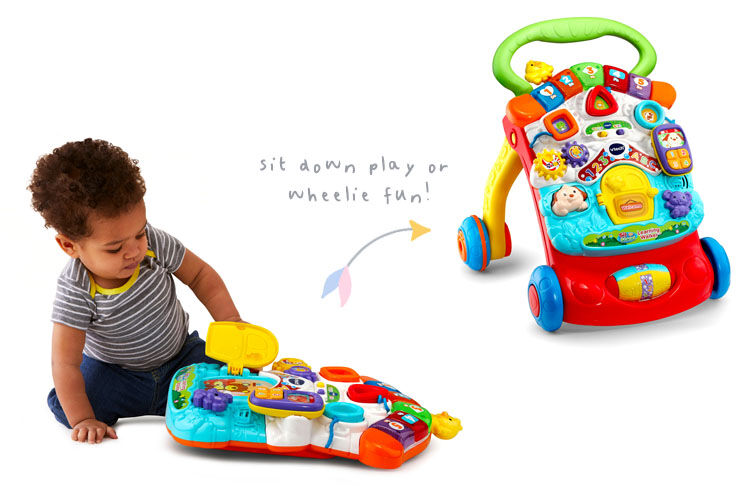 First Steps Baby Walker ($69.95): An award-winning walker and activity centre that's sure to keep baby busy. The action-packed activity panel can be removed from the walker for sit-down play with buttons, bright lights and animals. Then when it's time to start walking, the easy-grip handle and textured wheels will help get bub well on their way.

---
Stack and roll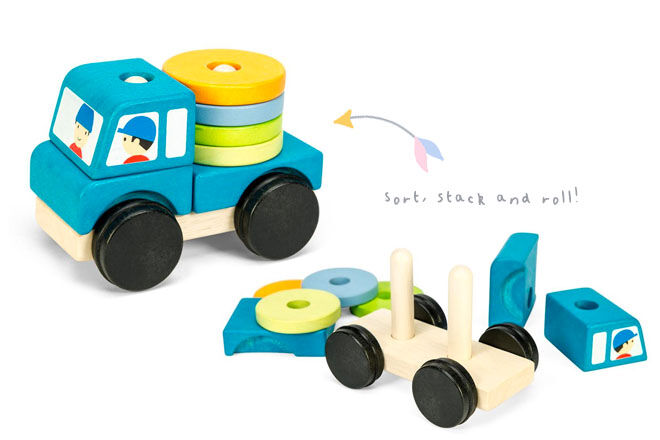 Truck Stacker ($27.95): Sort the pieces, stack the pieces and off we go. And wooden wonder that's part puzzle, part truck.

---
From puzzle to play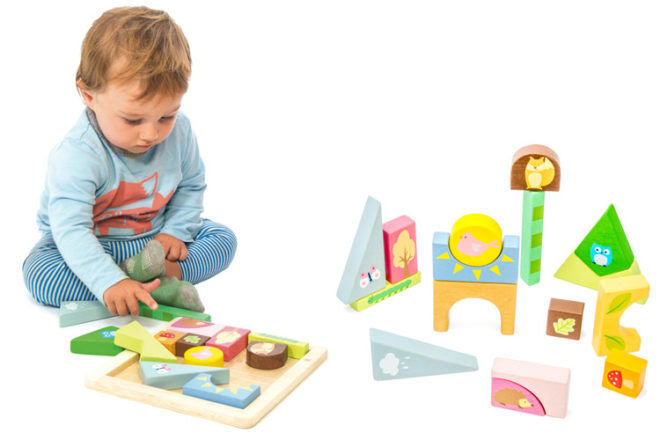 Woodland Wooden Block Puzzle ($44.95): Squirrels, hedgehogs, owls and birds come out to play with this wonderful wooden floor puzzle. Featuring chunky wooden pieces for your tot to grab and hold, they can be pieced together or stacked high in the sky.

---
Animals in twos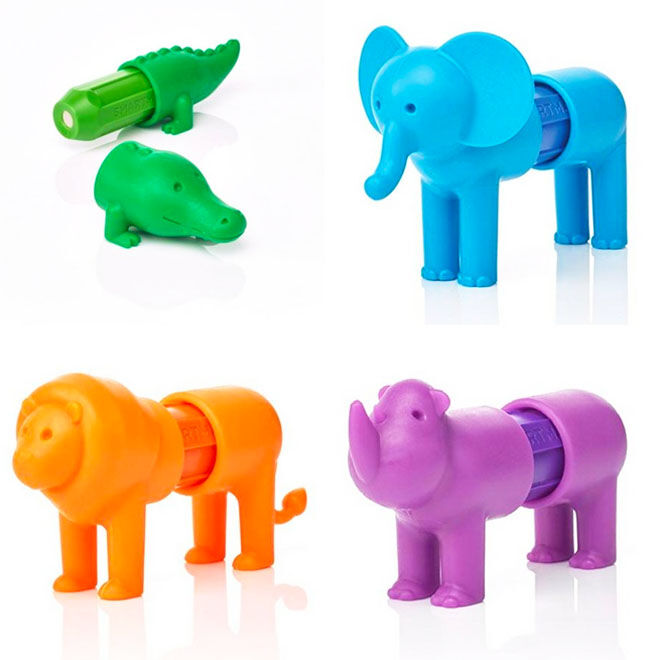 My First Safari Animals ($49.99): Mix and match a menagerie of colourful animals that slot together with magnetic bars for imaginative play for toddlers.

---
Floating friends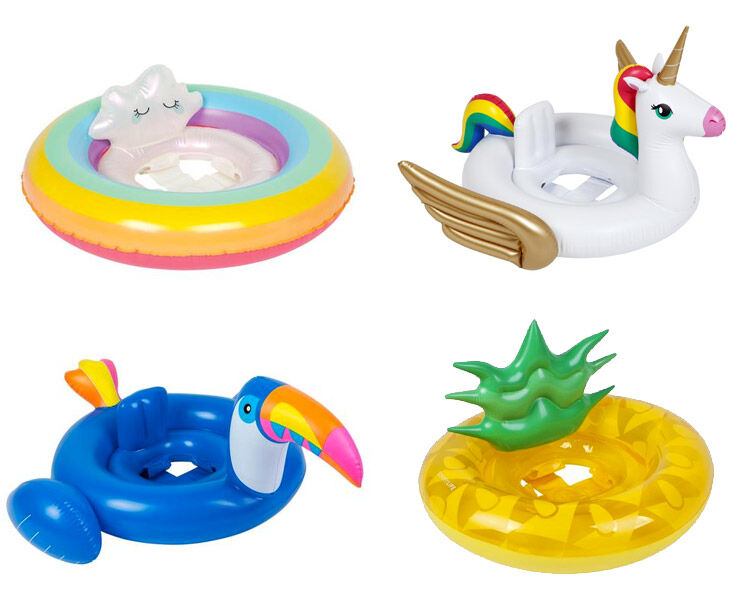 Sunnylife Baby Floats ($39.95): Water babies get ready for some serious fun in the sun. These super cute baby floats will have your mini-me's causing a splash and joining the big kids in the pool.

---
Bath time besties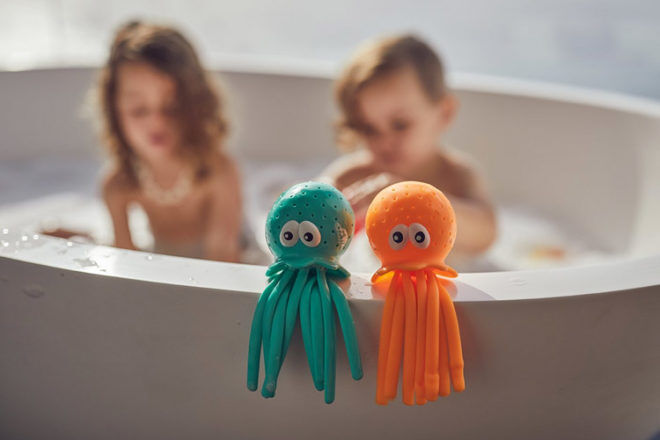 Octopus Bath Squirter ($10.95): Bath time with one-year-olds is just as much about splishing and splashing as it is about getting clean. Bring some new friends along for some squirty silliness and be prepared to get wet!

---
Music maker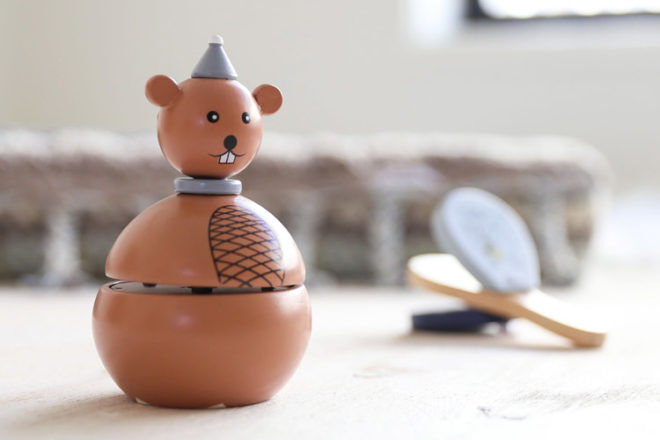 Wooden Music Box ($41.95): This musical creature will create a beautiful sleep association as he watches on from the nursery shelves.

---
Crack and colour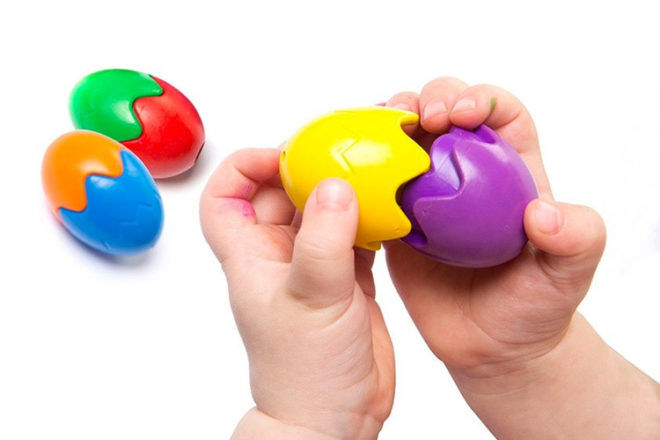 Easi-Grip Egg Crayons ($6.98): Let's get cracking! These ergonomic egg-shaped crayons are easy for small hands to grip and glide across the paper.

---
It's hammer time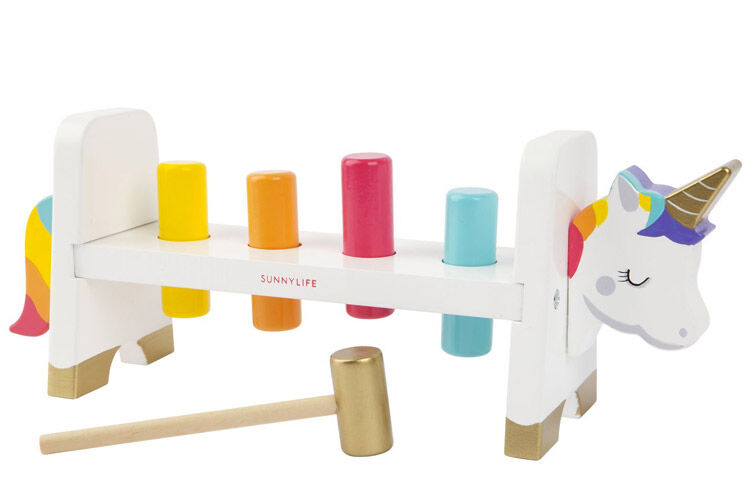 Unicorn Hammer Bench ($34.95): A little bang goes a long way with this colourful and creative hammer bench.

---
A day at the zoo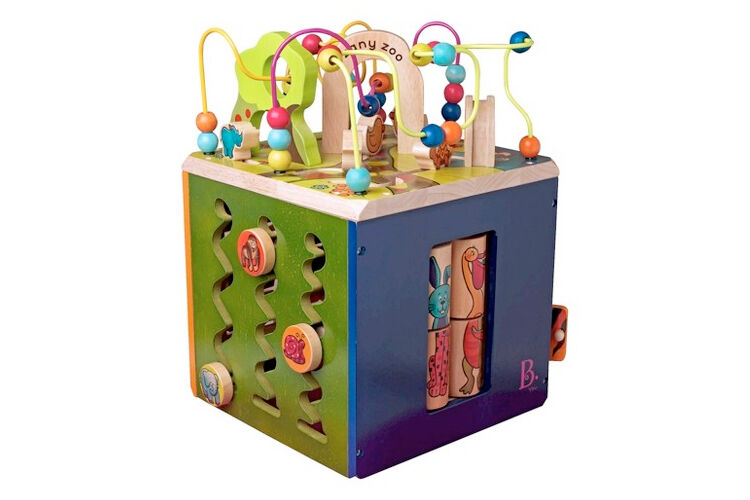 Zany Zoo Animal ($159.95): There is so much to do with the Zany Zoo wooden activity cube. Doors to open, friends to find, loopty-loo routes and spinny spinners!